Inspiration
Mirrors Mirrors Mirrors!
By Danielle Miller
Don't let your cozy little space let you down this Summer.  Try using some well-placed mirrors to open up your space and achieve some different and really cool effects that will make it feel as though you gave your home a face-lift!  Check out some of the ways you can use mirrors as a tool in living larger and compliment your existing decorating style.
The great thing about mirrors is that they come in all shapes and sizes, and you can find them almost anywhere in a variety of configurations and prices, any of which could fit easily into a budget.  From antiqued to smoky, to framed or concave, there are enough options to keep you satisfied for years to come.
BIGGER IS BETTER
Mirrors can be used as a main focal point for any room you want to brighten, open up, or decorate, and in many instances, bigger is better!  Whether you have a blank wall above a sofa, or a long narrow hallway, these types of spaces can easily accommodate a very large mirror.  The reflection of a large mirror in these spaces can work wonders in reflecting light, adding depth, and giving guests the illusion that you know exactly what you are doing when it comes to making a home a palace.
photo courtesy of www.mydomaine.com
LET THERE BE LIGHT!
We can all agree that city living often entails smaller, oftentimes darker spaces.  Sure, we can always add more lighting, but with more lighting there are more cords, higher utility bills, and another item to dust.  A well-placed mirror or mirrors can reflect light from existing lamps, sconces, ceiling lights, etc.  Also, angling your mirrors in certain directions (up, or down, or directional) can bring another level of sophistication to your lighting techniques!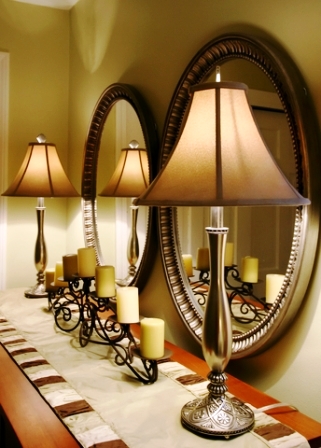 photo courtesy of www.interior-design-it-yourself.com
SHELVING
Sort of like the effect you get when opening a medicine cabinet that has a mirror behind it's shelves, there is an added element of depth that sneaks up on you when looking at items stored on shelves.  This can work for you in your living room book shelves, behind wall accent shelving that might hold your knick-knacks or family photos and frames.  Another great idea for this could be the purchase of a hanging display case.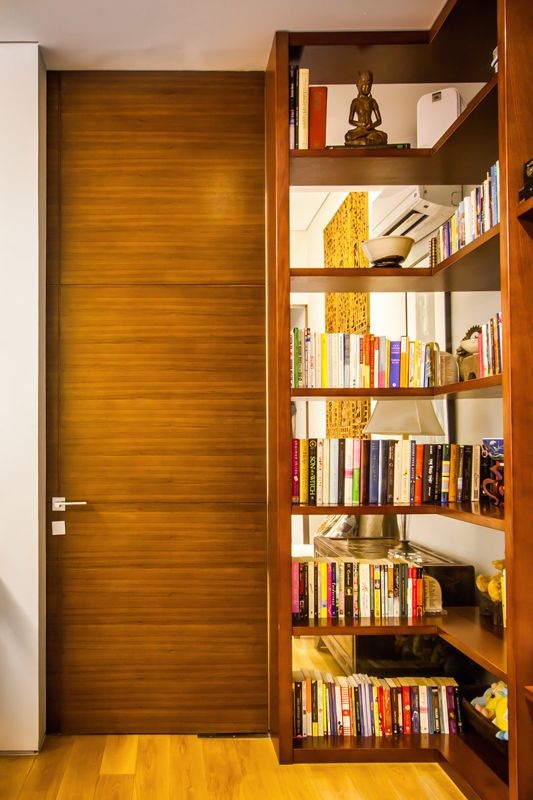 photo courtesy of www.customwoodfi.com
RANDOM GROUPINGS
A very easy, inexpensive way to add depth to a particular room is to create a grouping of randomly sized mirrors, with an assortment of frame styles and/or colors.  The more mirrors in your grouping, the better!  Obviously, you can try and go for a certain "look" with your frame choices, but the overall result will be a success, especially if you can pickup several of these mirrors at a local thrift or discount shop.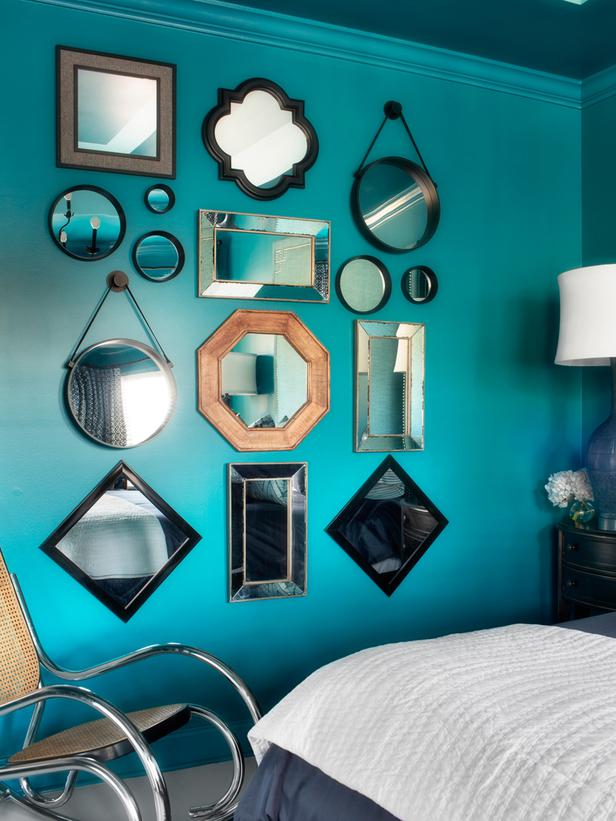 photo courtesy of www.smallhomedesignideas.com
And there you have it, a simple and easy run-down of what it takes to add some space to your apartment, just in time for Summer.  No need to let your cozy little space seem all that much smaller than it has to be, especially after coming in from a day spent outside in the wide open spaces of NYC!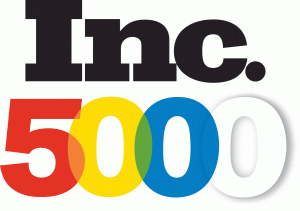 MyHome is Manhattan's trusted kitchen and bathroom remodeler for a reason. With hundreds of projects and satisfied clients, we excel at making the remodeling process as seamless and stress-free as possible. And we offer FREE kitchen design to help turn your ideas into reality.
So give us a call at 877-973-1114 or visit our showroom at 353 West 48th Street, NYC. We'll be happy to talk with you about creative ideas to transform your kitchen.