Plan Your Next Vacation … On Your Rooftop
Vacations are cool. Rooftops are cool. Put them together and you'll have one less reason to call your travel agent.
NYC Rooftop Garden Inspiration
If you're lucky enough to have a rooftop in the city, you'll find it's not terribly difficult to create your own oasis.
In most cases all you need is some greenery, a small fountain and a couple of lounge chairs to complete the most basic of rooftop/backyard oases.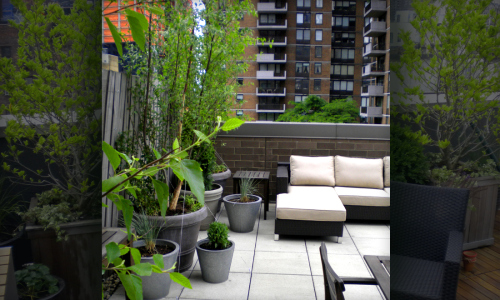 photo
Hire a good remodeling company and you can really let your imagination go wild!
Next time you're planning some relaxation time, why not give your passport a rest, keep your bunny slippers on and just head outside to your newly created rooftop or backyard retreat.
What kind of theme would your backyard or rooftop be?