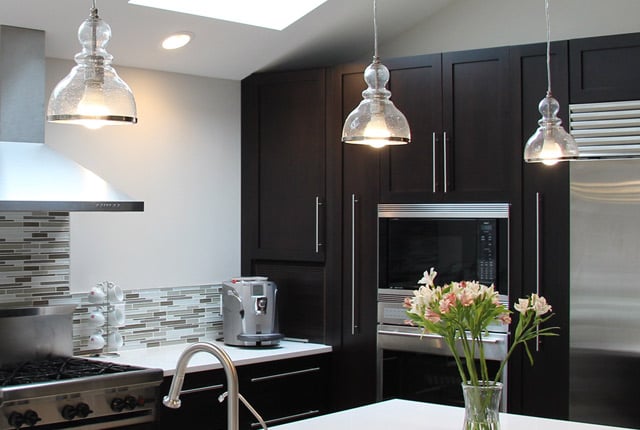 When it comes to decorating a home, lighting is often overlooked.  Choosing the right lighting can do more than just literally brighten up a room – it can create an ambiance unlike what paint and furniture can do alone.
Since choosing the right fixture and placement can be overwhelming, following the below tips will help light the way.
Placement
First thing's first, decide where the lighting will be placed.  Think about what the purpose of the room will be: will it be a space for relaxing, a place where family will gather or a space for entertaining.  Most rooms will serve more than one function.  Keeping all this in mind at the beginning will be a great start.
Recessed Lighting
Recessed lights discreetly become part of the ceiling while contributing a major and necessary element to a room.  This non-intrusive fixture tends to be a popular choice for living areas/living rooms.
Sconces
Sconces come in a variety of styles and materials such as glass, metal and ceramic.  Seriously, if you can dream it, there is probably a sconce out there for you.  They will shine indirect light on the wall and can form interesting backdrops or accents to a room.  There are a few advantages to sconces: they're installed on a wall which leaves valuable desk or table space for other uses; they can be super bright or dim and they're affordable.
Table/Floor Lamps
Table and floor lamps are easy, affordable options for everyone.  You're able to choose from a myriad of styles, designs, materials, lengths and the such.  You can even create your own. Lamp shades will help you control the brightness and color the lamp casts.
Track Lighting
Track lighting is installed on the ceiling.  While it isn't as clean a look as recessed lighting, it does give you more flexibility.  You can arrange your track lighting to highlight certain elements in a room such as any architectural styles or artwork.
***
Whether your goal is to create an atmosphere of relaxation or dramatic flair, there are lighting options to help any project.  Just remember to experiment and have fun researching.