The MyHome Team – Alberto Alzate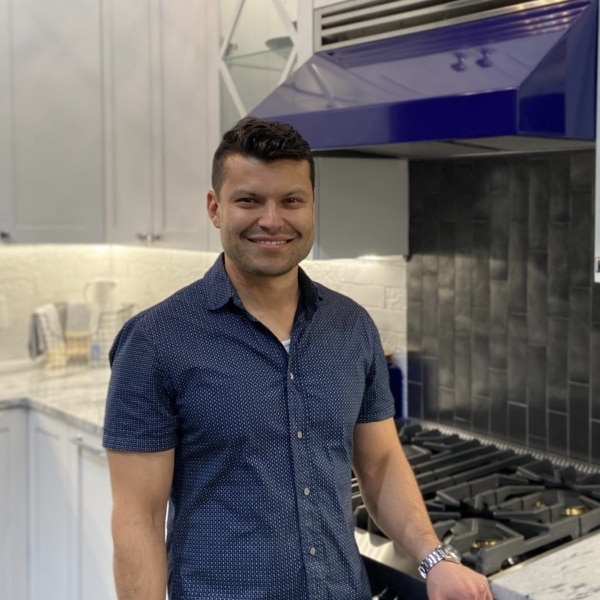 Alberto Alzate
Project Manager
With MyHome Since: 2019
Years in Industry: 7
Showroom Location: NYC
212.666.2888

212.586.8199

Email Alberto Alzate
Project Manager Alberto Alzate brings over more than 5 years of experience in exterior/interior construction and design expertise to the My Home team. Alberto has a background in math and science as well as mechanical engineer. He worked for the New York City Department of Design and Construction (NYCDDC) for two years in quality assurance construction safety, material testing and fabrication.
He helps turn a client's design into reality by managing the process which includes scheduling tradesmen, overseeing deliveries, and ensuring that the highest quality work is completed on each job.
Alberto has worked in many city projects of infrastructure. He has experience in a wide range of projects from gut renovations to high rise apartment make overs in Manhattan. When unusual or unexpected situations arise, this experience allows Alberto to consider and offer different solutions, sometimes using even unconventional methods to ensure that his clients get their desired result.
In addition Alberto's experience in mechanical inspection and project approval along expeditors so he is very cognizant of the importance of bringing a job in on time and on budget!