The MyHome Team – Maia Radanovic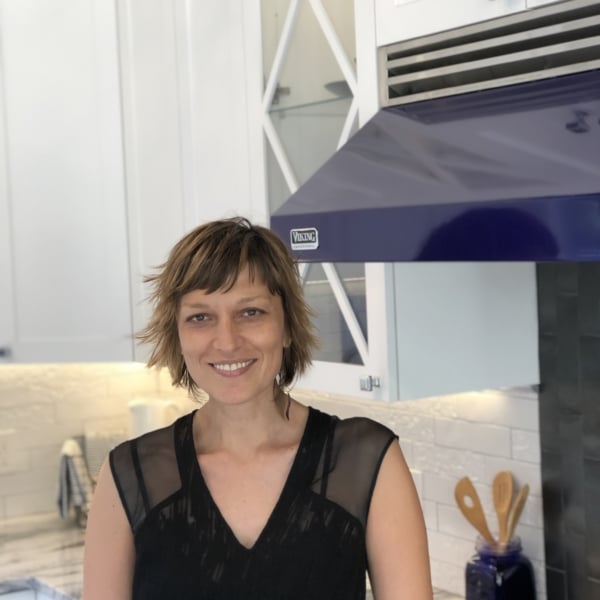 Maia Radanovic
Interior Designer
With MyHome Since: 2019
Years in Industry: 10
Showroom Location: NYC
2126662888

2125868199

Email Maia Radanovic
>> View Maia Radanovic's Recent Projects
Maia's passion for interior design developed together with her art carrier. She holds a Master's Degree in in Fine Arts – Sculpture. And her interest in sculpture meant understanding and perceiving the world from any angle. After traveling around the world for art exhibitions and residences and challenging herself with using different materials, and mediums (plaster, resin, stone, metal, clay, drawing, painting, performance, public art, video, graphic design, web design, VJ-ing and light editing) she realized that everything we create has an important reflection on our well being.
The first time she had a chance to be present on a construction site – she became fascinated by all the aspects of making this LIVE SCULPTURE we call home. She saw all the technical and aesthetically aspects coming into one. And how all that has a power to completely change and improve someone's quality of life.
After additional education in Interior Design and years of experience in doing interior design for imaginary clients (designing empty homes from start to finish for resale) she wanted to actually meet and know the client and work directly for them designing the home for their specific purpose and need.
Maia will get to know your home inside and out, taking all the measurements and information about its possibilities and guide you through possibilities based on your specific needs and budget and if it becomes a work of art so be it.
"My only goal is to know the client is coming home with a smile."
Recent Projects