The MyHome Team – Peter Kral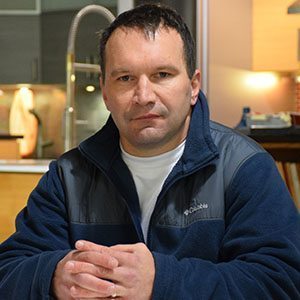 Peter Kral
Production Manager
With MyHome Since: 2014
Years in Industry: 21
Showroom Location: NYC
212.666.2888

212.586.8199

Email Peter Kral
>> View Peter Kral's Recent Projects
Peter was promoted to the position of Production Manager for MyHome in May 2015.
Peter joined the MyHome team in 2014 as a Project Manager with over 16 years of experience in the kitchen and bath industry. Peter worked as a residential Project Manager (PM) of high-end luxury kitchens and baths in metropolitan New York. In addition to his work as a PM, Peter has also worked as a Designer, Salesperson, and Installer. The knowledge and experience that Peter brings to MyHome is a valuable asset as he now coordinates all the Project Managers and tradesmen required to complete the many, ongoing projects that MyHome operates. Peter excels in discovering creative solutions to challenging situations when needed, while maintaining the overall goal of client satisfaction.
With an original start in Architecture at Rensselaer Polytechnic Institute, Peter came around full circle to the construction remodeling industry with a much more hands-on approach 16 years ago. Peter's focus is firmly on his clients, bringing a high level of comfort and confidence to them from the first confirmation meeting and throughout the project until completion is reached.
Recent Projects