Home Planning & Renovations
2020 Bathroom Design Trends that will Help Sell Your Home
By Tiffany Smolick
Bathroom design is evolving. The quality of your bathroom has an effect on your home's overall value, so it's important to stay competitive if you plan to sell your home in the near future.
It's time to rip out dated tile and give your bathroom a long overdue makeover. While it is the smallest space in the home, it requires the same amount of design power as your larger spaces. Here are a few items we agree are gaining momentum in bathroom design and when done properly will give you beautiful bathroom buyers will find irresistible.
Design Trend #1: Warm Earth Tones
Beige is back, warmer tones are becoming incorporated into 2020 bathroom ideas. It's a soft take on rustic modern that will compliment any home. For a spa-like feeling couple beige with light tones and warmer shades.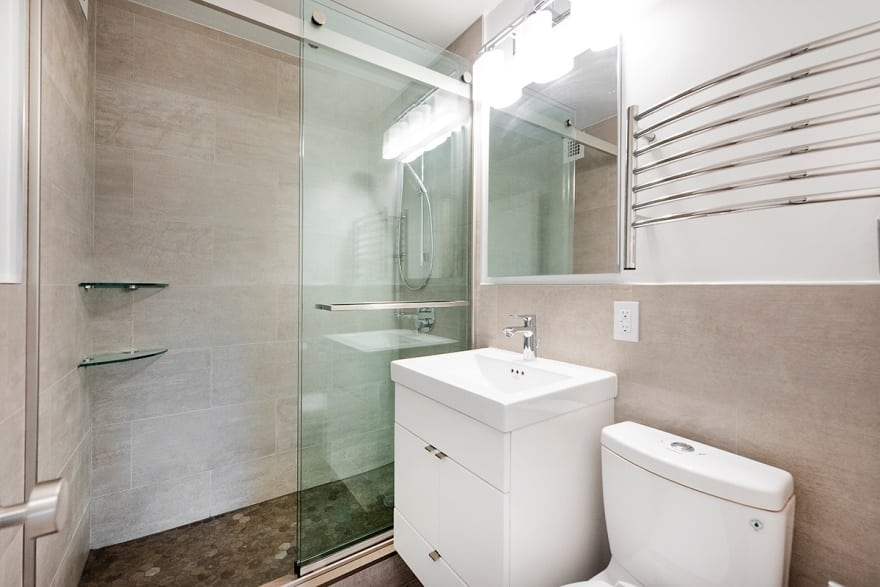 Design Trend #2: Framed Mirrors
Framed mirrors are having their moment in Design. It gives the bathroom a finishing touch that can be elegant, stylish, and sometimes playful.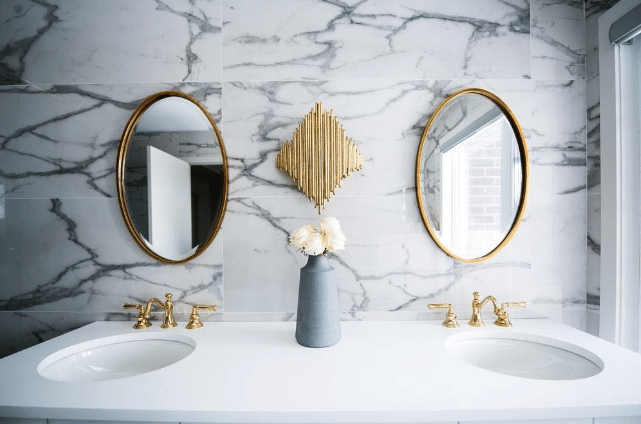 Design Trend #3: Brass & Gold Finishes
Golden hues offer up a rich feeling and there are so many options on the market for faucets and accessories. Coupling Gold with Black gives the sensation of pure luxury.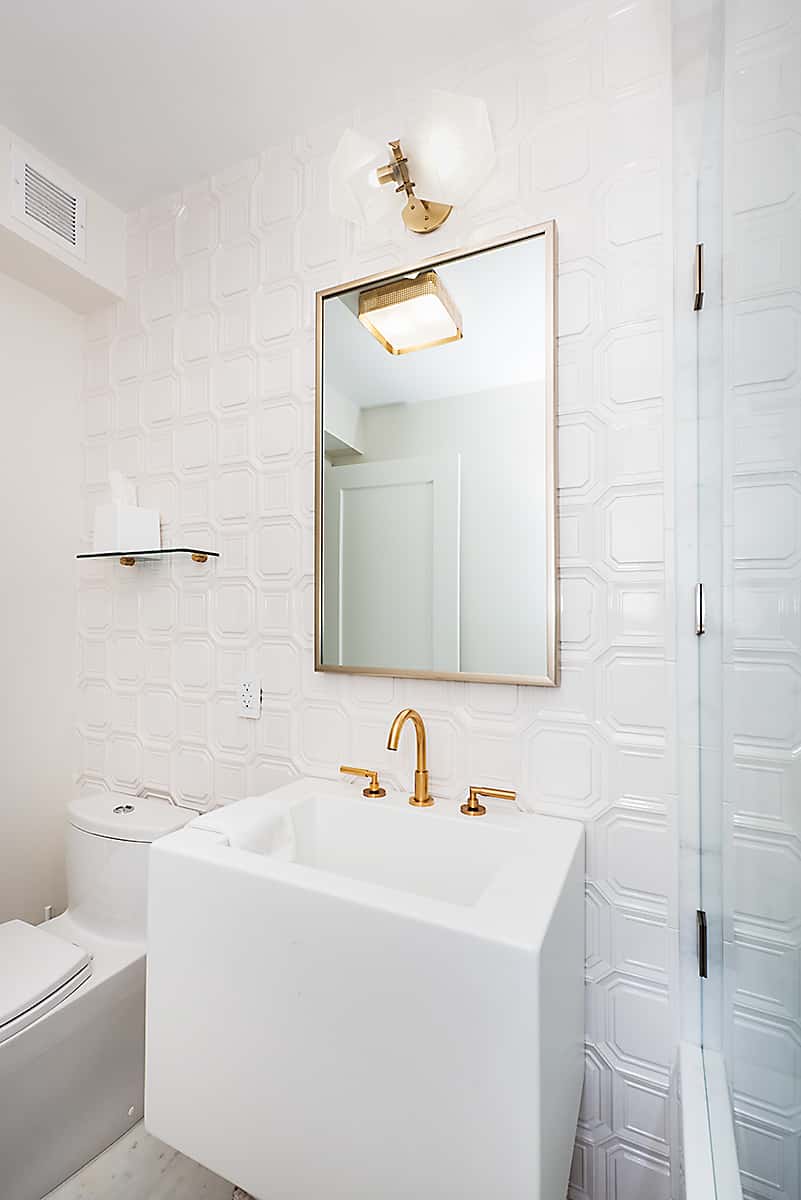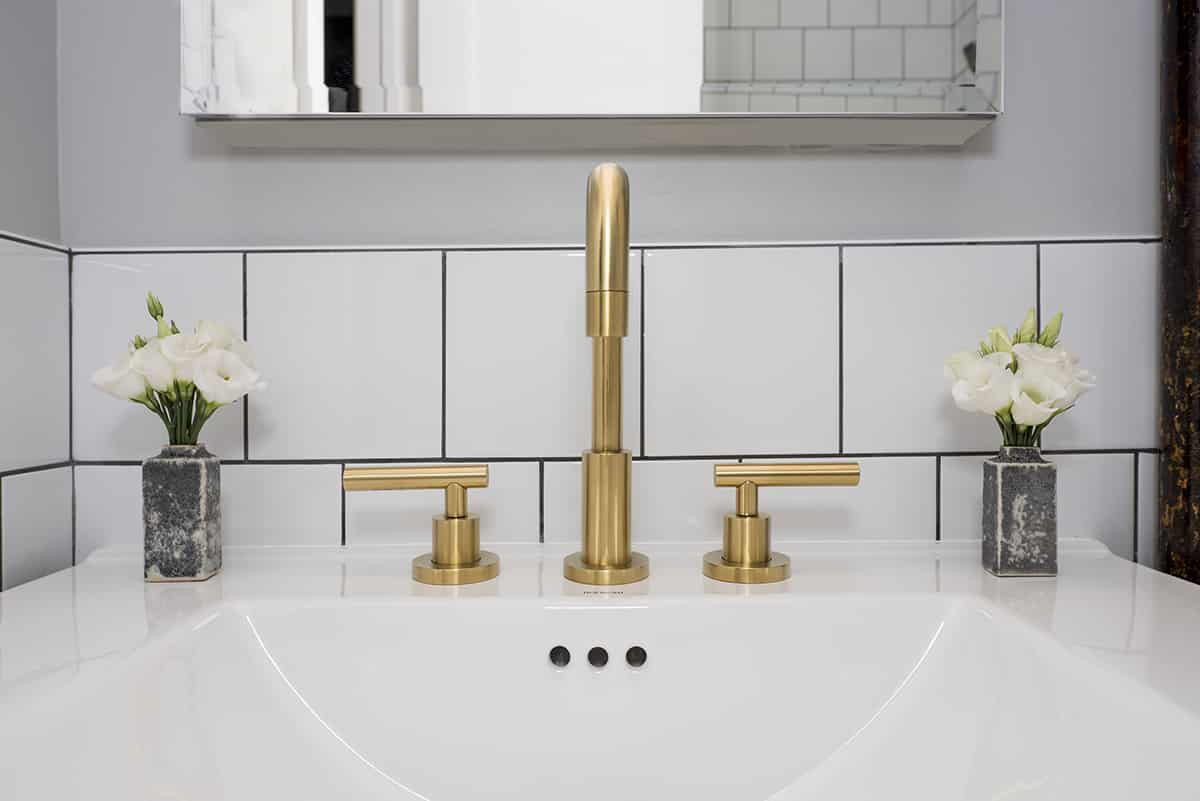 Design Trend #4: Unique Marble
Nature is the master of unique and beautiful prints. We are seeing more clients gravitate away from Carrera and Calacatta marble. Opting instead to have fun with Zebrino and Arabascato marble.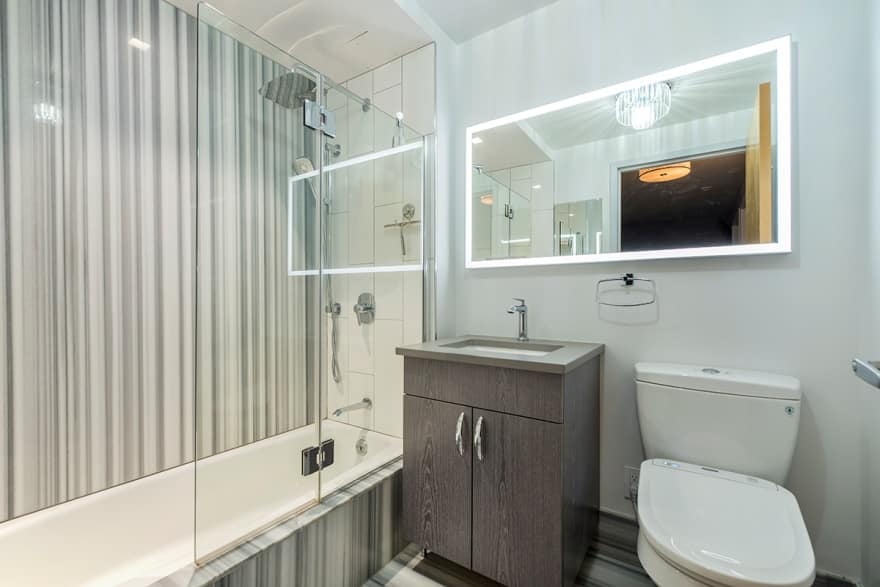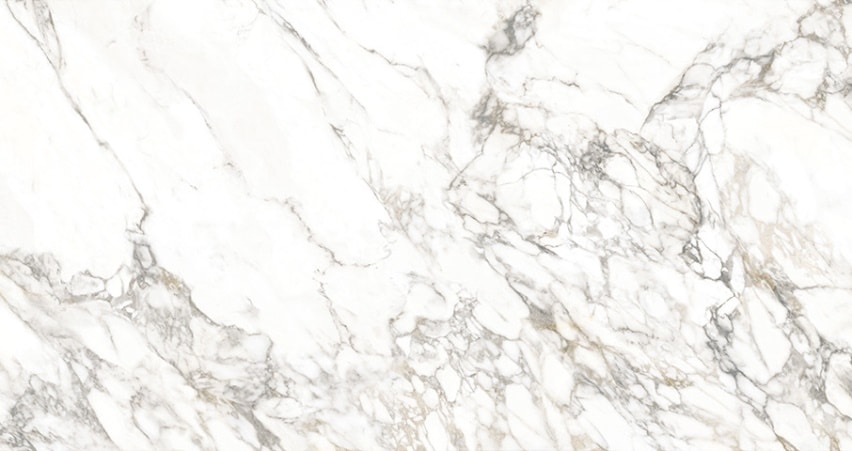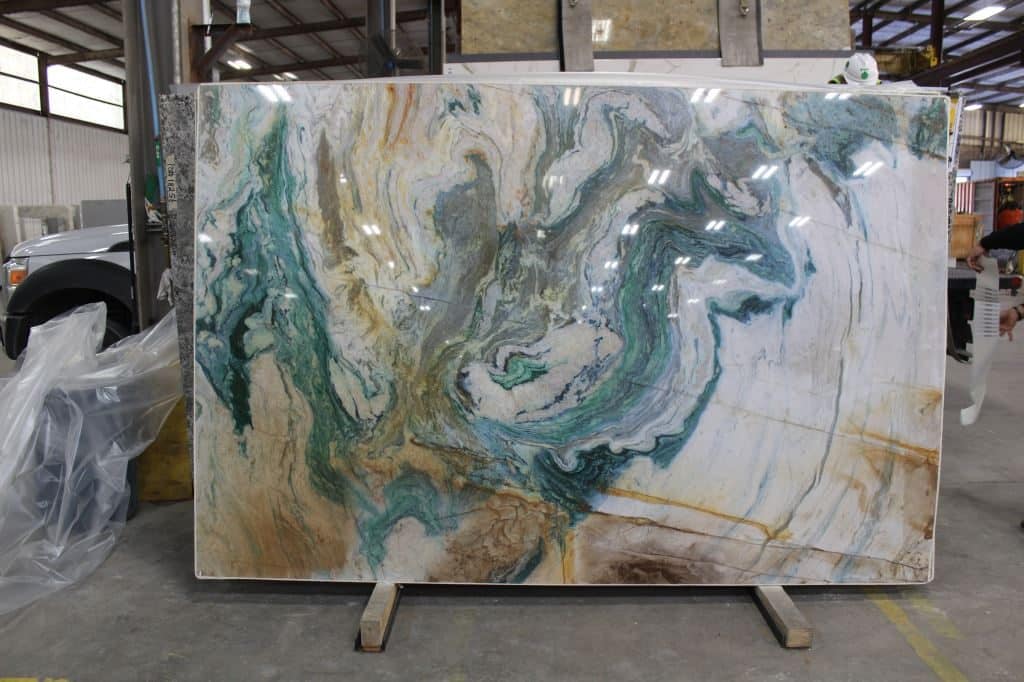 Design Trend #5: Shaped Tile
We all love a subway tile, but it's time to move on. Statement tiles are adding a funkier flair to bathroom design in 2020. Shapes like a hexagon or a scallop will give you the wow factor without having to go all out with bright colors. However, if you want to add a pop, color is in and available.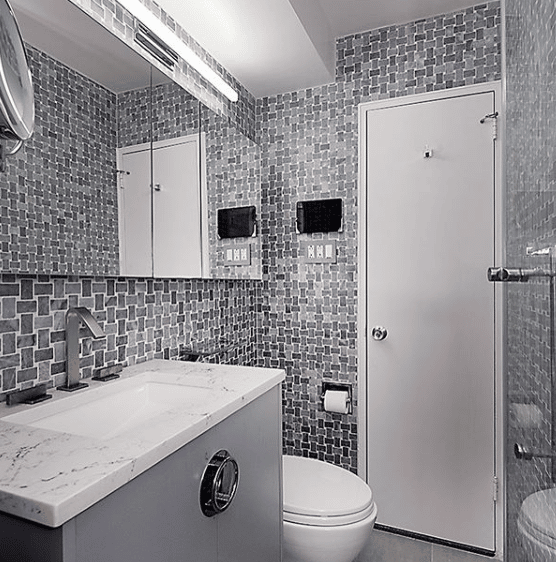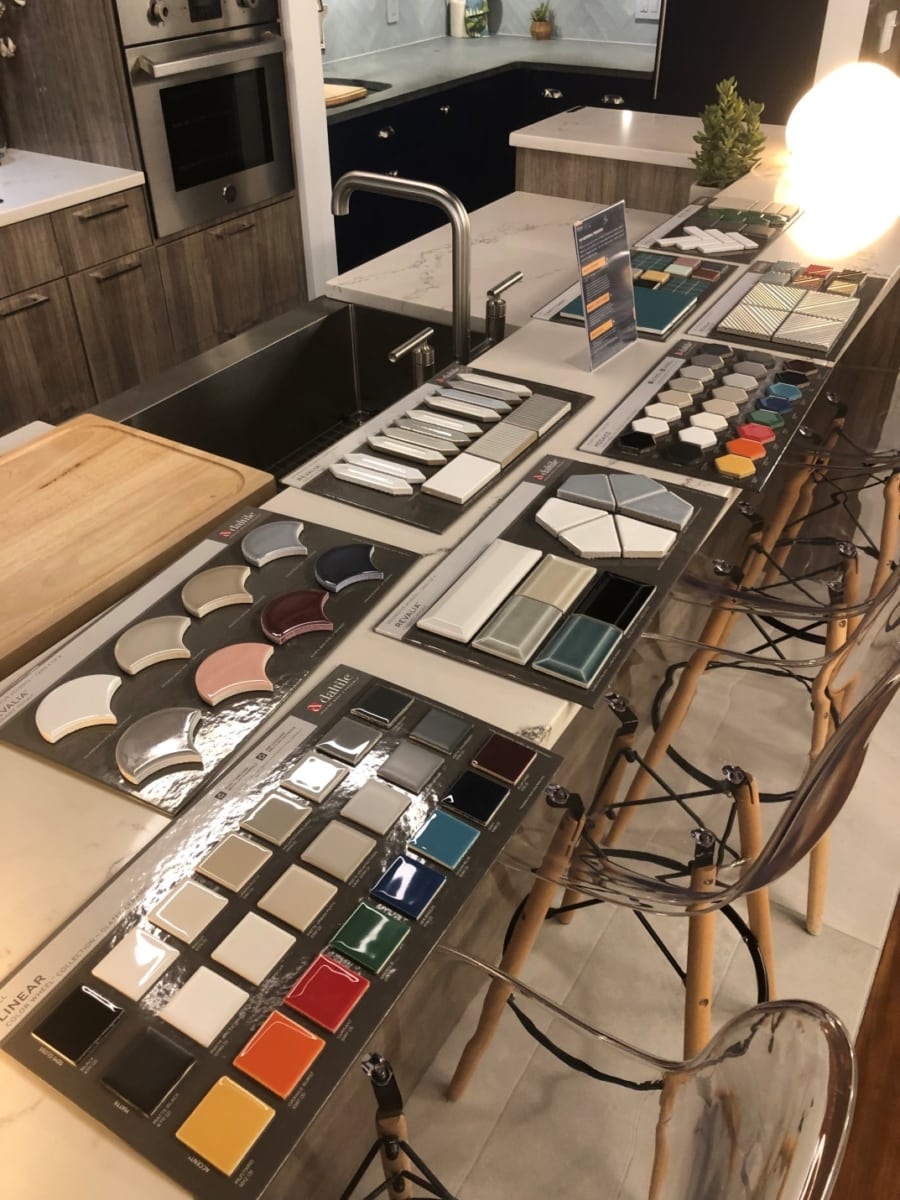 Design Trend #6: 3D Tiles
Another product making its way into 2020 design are 3D tiles. They are available in geometric and organic shapes and come in a large variety of colors.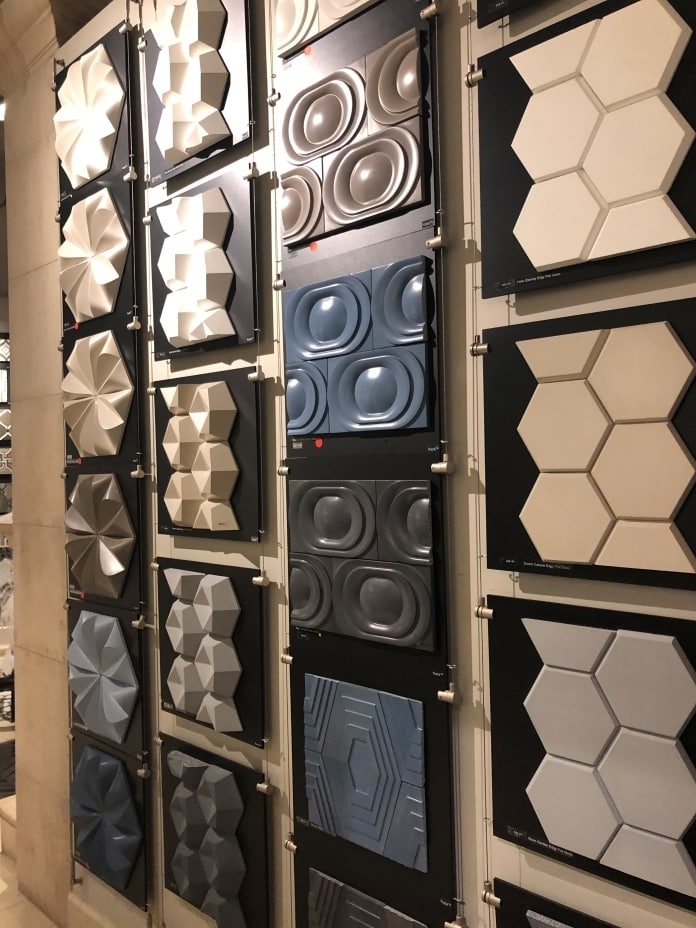 We hope you found this bit of information helpful, inspiring, and motivating toward renovating your bathroom.