NYC Interior Design | General Contractor New York, NY
Interior Design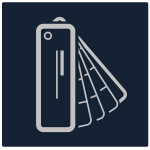 Good design is what it's all about. Only if a project is designed and planned successfully it can be successfully executed. Good design consists of the following components:
Layout / space planning – What will go where? (Walls, cabinets, fixtures, etc…)
Material (products, finishes) selection and specification
Budget planning
MyHome can quickly handle all three for you. Most designers will be able to handle #1 well, #2 not that well (Because they don't have a showroom and need to rely on other showrooms. Many designers use MyHome as their go to showroom. Don't get us wrong, we love to work with designers so if you already have a designer please bring her/ him along and introduce us, we'll explain why below). The 3rd component (budget planning) is usually the most challenging for designers, because not only are they not a showroom, but they are also not a contractor. This makes calculating how much your project will cost and developing a realistic budget with you impossible causing the designer to price everything with showrooms and contractors. In most cases, it may mean that you would only know how much the project will truly cost after it is already designed. Establishing a budget is important, but even if you already know exactly how much you're planning to spend and you told that to your designer, there's no telling if completing your project within range from the initial design stages.
While we're working on the above 3 components (layout, specification, budget planning) we usually like to simultaneously handle the permitting and approval process.
Obtain local building department permits (plumbing, electrical, general construction and any other type of architectural/ expediting matters such as special applications and variances)
If you're living in a condo or coop requiring board and/ or management company approval we'll handle all of that on your behalf simultaneously with dealing with DOB permits and applications.
So, as you can see we have a design system that can handle the entire design process using a full service system allowing the design and specification to move along very fast. For sure faster than doing it using only a design firm. No designer can provide all of the above and fast. That's because designers will have to rely on other suppliers, showrooms and contractors for executing their design.
We're also different, because we don't have a design voice. All designers have an individual or corporate design voice/ style. That's how they get their clients. If you visit your friend's apartment which was just designed by a certain designer using a certain style and you like it, you will call that designer. The designer will use his/ her design voice and will design independently using his/ her creativity in order to express the style/ design voice (Which is probably similar to what is present in your friend's place) hoping that the space would be glamorous (And ideally will be published). At MyHome, we don't have any design voice and are not trying to necessarily create a published masterpiece at every time. Although we can and have been published many times, it is not our goal. Our goal when designing your space is to Create Your Dream ™. We will match the right products with your style and budget. Our clients are involved in the process since the design is a reflection of their preference and personality. When we design we don't design with our design voice in mind, but with what you'd like and especially with the project budget in mind. We can design for any budget. Very low to very high). Because we didn't adapt a specific style and are open to all types of designs from around the world our showrooms have an unlimited selection of materials. Only very little of what we can supply for your project is displayed. We carry many thousand of products. If they had to be displayed we would need a showroom at least 20 times larger than our current one. The design options nowadays are completely unlimited.That's because the internet makes it possible for us to specify and supply every product necessary for any type of project.
All of this is quite beneficial for our clients, but also a wonderful resource for any designer or Architect. That is why we welcome any designer or Architect and that's why we encourage any client who is working with a designer or Architect to introduce us to them. There are many designers and Architects who constantly work with MyHome on their projects. They can bring in their design voice with your preferred style in mind and accommodate you in the same manner using our system. They can enjoy access to all the necessary materials along with a knowledgeable remodeling consultant and design with your budget in mind. Whether you have a designer or not, MyHome's design system is the way you need to start your project.
We have designed the following system, which will allow you to begin designing your kitchen and bathroom starting immediately.