5-Year Warranty
Home remodel is a significant investment. Rest easy knowing it's protected by our guarantee.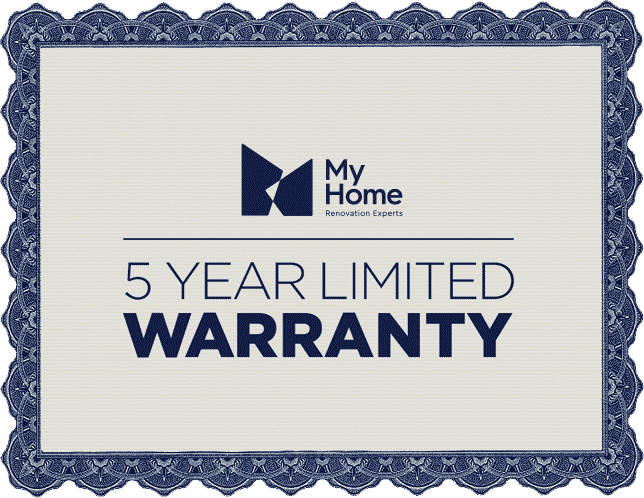 MyHome's 5-Year Limited Warranty
We will protect your investment while you enjoy your newly remodeled apartment, condo, co-op, loft, or home. A home remodeling project can be one of the most significant investments people will ever make. The last thing that any homeowner wants to deal with is costly repairs after the remodeling process is over.
MyHome's five years Limited Warranty helps in protecting your remodeling investment and promises to preserve peace of mind and protect your most valuable asset! It is the type of investment that pays for itself… there is simply no substitute!
Our Mission is to help homeowners have peace of mind in managing their unexpected repair and replacement costs by providing quality products with exceptional service. "Most people don't give their home remodeling warranty much thought until they need it, but it can be a real lifesaver."
A detailed Limited warranty certificate can be provided upon request. Inquire within.