Design & Remodeling of Kitchen Countertops in NYC
Beautiful kitchen countertops.
Are you searching for beautiful kitchen countertops in NYC? If so, MyHome is your one shop stop destination offering thousands of options to choose from. We have skillful and knowledgeable kitchen remodeling consultants readily available to match your preferences regarding kitchen aesthetics and your cooking functions.
Whether you want robust durability of engineered stone, stylish look of marble, a touch of ceramics or customized concrete countertop for your modern kitchen, MyHome offers comprehensive kitchen remodeling services in NYC. From countertop design and product selection to installation, our kitchen remodeling contractors will make the entire process easy for you.
Find the Right Countertop for You
Do Thorough Research
Doing research on kitchen countertops can be a stressful process as you need to choose an innovative selection. This is where a professional kitchen remodeling consultant can help narrow down your available options.
Select the Right Choice
The materials you choose for your countertops make a difference between what you want and who you are. In simple words, you shouldn't choose delicate materials, if you're not prepared to maintain them
Installation
Improper installation can make the countertop look shabby so make sure you find a remodeling consultant capable of implementing your kitchen design plan.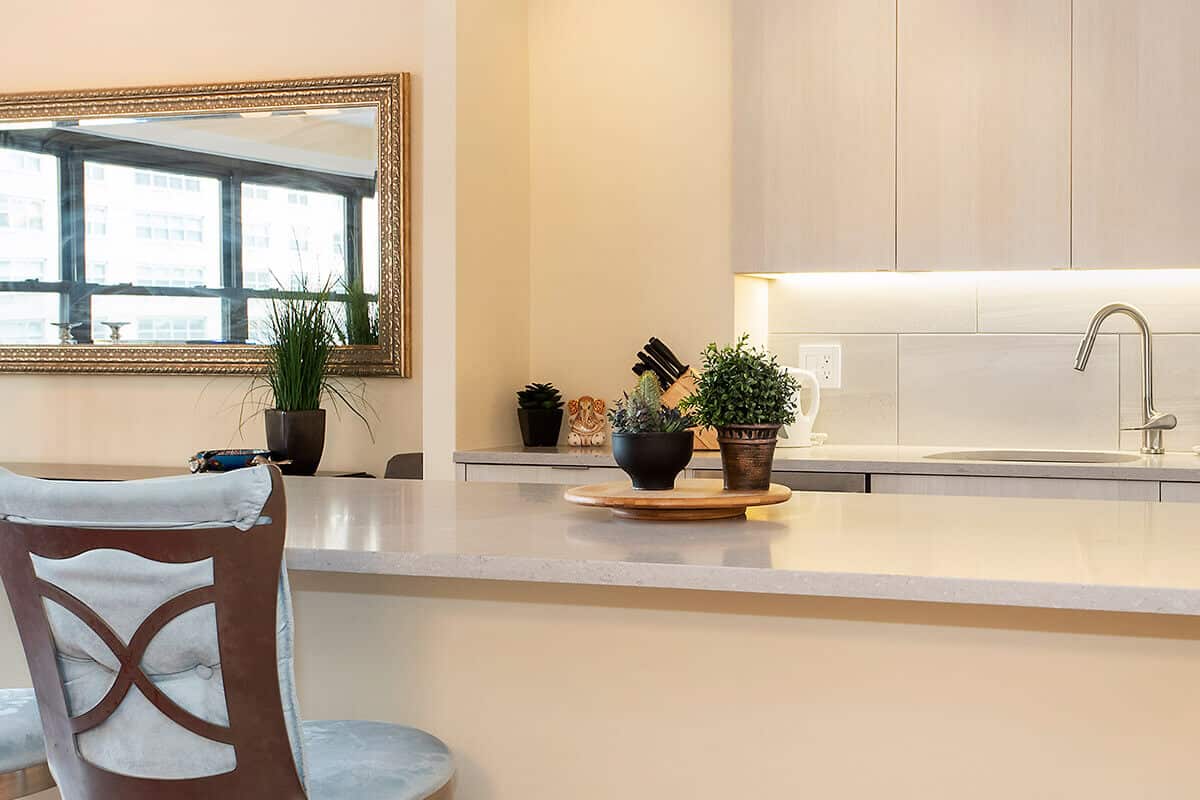 Making the Careful Selection of Kitchen Countertops
Kitchen countertops add beauty and elegance to the most trafficked spaces in your home while accommodating your cooking requirements. This is why the type of countertop you choose for your kitchen is an important decision both for functionality and overall design.
You need to choose the right material and color that fits into your kitchen's overall appearance – whether you need country charm or soho chic. In addition to, you only need to consider the requirements of your family. To find the right choice – whether it's a custom concrete countertop or Brazilian granite countertop, you should stop over at MyHome's showroom in Midtown, Manhattan to check out samples and talk to MyHome design consultant.
Natural Stone Countertops
Nothing portrays the ultimate level of sophistication and elegance like a granite countertop. Apart from this, the Granite countertops boast a beautiful array of colors from thousands of quarries in the mountains of Italy, Brazil, Argentina, the United States of America, Sardinia, India and other countries. These countertops hold up to heat amazingly while offering an overall look of durability and solidity. Though granite can be quite costly, the most award-winning granite slabs are imported from quarries around the world, you should make the decision to install a countertop seriously. Granite countertops need enough maintenance like periodic sealing as it can absorb stains and/or even crack is stressed. If you want to do maintenance about once a year, combining a granite countertop with complementary or contrasting granite flooring can give your home a look of unmatched luxury and sophistication. Granite countertops come in a beautiful array of patterns and colors. Every quarry in every country gives an exceptional stone – every slab is completely unique. So, it's really worth to spend enough time searching for samples at one of MyHome's showrooms. Whatever you desire for – a classic Italian blue pearl, Argentina's Gris Cordoba or the Brazilian Café Bahia, our comprehensive network can provide you with the right granite slab for your kitchen countertop or table top. Please check out our granite samples while searching for kitchen countertops; but remember that granite is a natural substance. Every granite slab is mined from a specific region and the quarry will differ in color and veining. If you want to see more samples of the thousands of patterns and colors available, please visit our showroom and let our specially trained remodeling consultants help you out.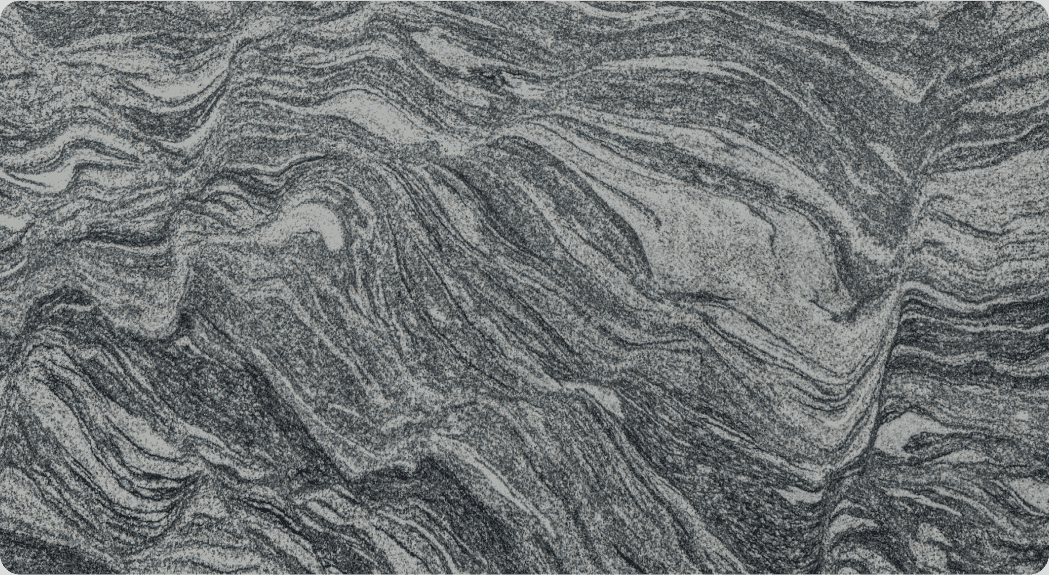 Soapstone and Slate are softer than granite and much less porous. Both of them can scratch and crack across the edges and can be sanded out effortlessly. Some people think that nicks and marks add personality to their custom-designed countertops. If you will add mineral oil to the counter surface, it will give a warm glow for more years to come.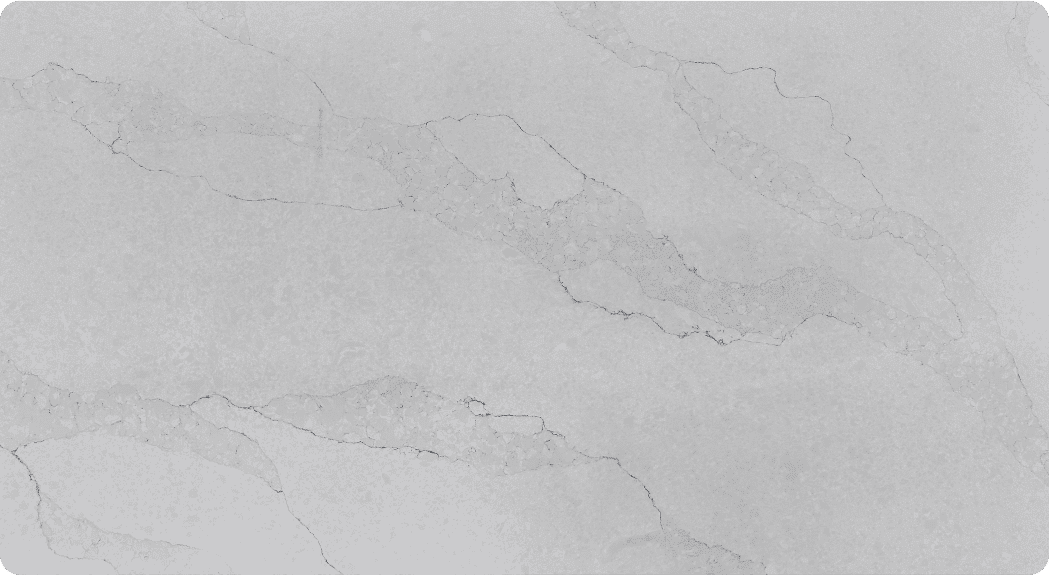 Limestone is a natural stone countertop which can add the ultimate level of warmth and character to your home in New Jersey, New York and Connecticut. Though limestone stains easily, it may be the most functional choice for busy families. With soapstone and slate, some homeowners consider leaving the stains and nicks as the sign of character on limestone's matte finish.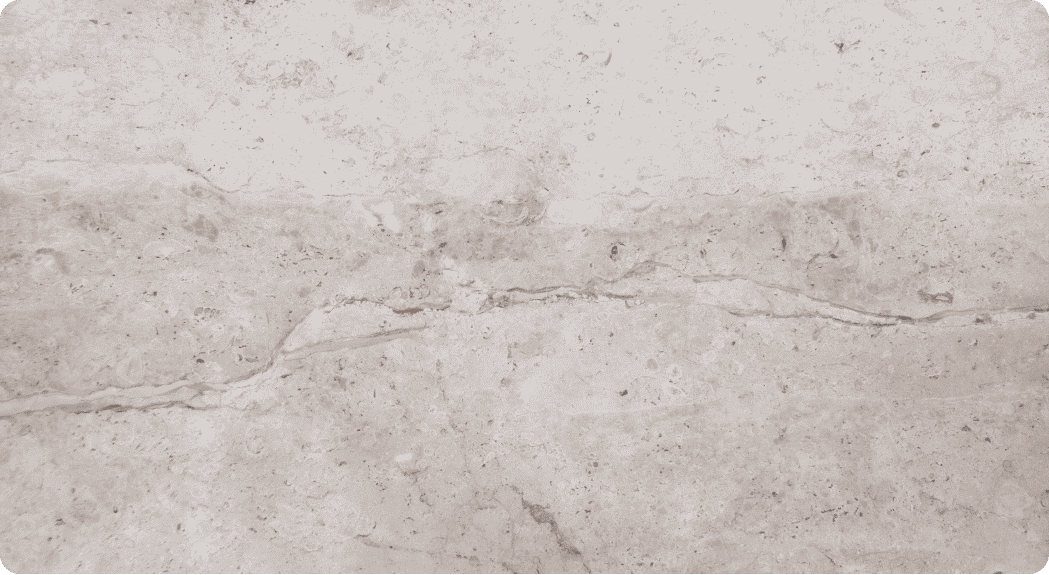 If you need a warm, classic look in your kitchen, marble countertops are the perfect options. They are more fragile than granite as it can end up being scratched stained easily through daily use. If you want to install them, be prepared to take proper care of them and protect from hot pans, wiping up spills right away and watching out for scratches. You should consider applying a sealer and reseal the surface periodically. Still, marble countertops can make a sophisticated statement for the responsible homeowners. On the other hand, some pastry chefs and bakers install a tiny section of marble on their soapstone and slate or granite counters to use for rolling out dough.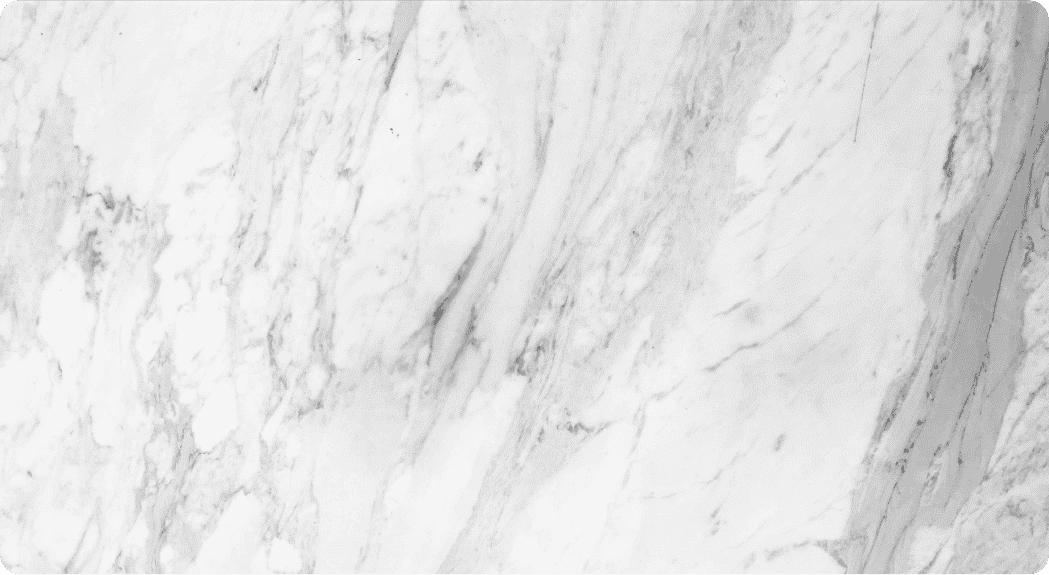 Let's design your dream home together
Complete a short questionnaire to start the process
GET AN ESTIMATE
Engineered Stone Countertops
Do you need much more functional countertops than natural stones? Engineered stone countertops are the right candidate and can resistant against scratch, stain, heat, and acid. They are available in a diverse variety of colors to choose from granite. Engineered stone countertops are basically a quartz-composite product and are made with colorful pebbles, polymers and epoxy. They are one of the most durable countertops available out there. Since they don't require the annual sealing natural stone countertops do, they are much easier to handle – which is a key aspect for today's busy homeowners.
Caesarstone is a premier name in the engineered stone countertop industry. This product is made with 93% quartz particles. Nowadays, there are two different products like – CaesarStone®, the original quartz stone countertop surfacing material and Concetto®, made from individually cut semi-precious stone. Caesarstone is available in 40 different colors – from the muted neutral tones of Baja, Eggshell and Cinder to the dramatic Emerald, Ruby or Pacific Reflections. Check out their eight new colors Raven, Mulberry Mist, Amazon Green, Espresso, Sandalwood, Pebble, Bedrock, and Nougat. Visit MyHome showroom, if you really want to get a complete overview of options available for you.
Silestone is an engineered stone countertop which uses quartz. It's scratch, stain and scorch resistant, making it a right choice for any kitchen space. Maintenance is smooth and color options are staggering. You can pick out from colors like blue, pink, brown, light gray, cream, beige, yellow, white, black, and green.
Technistone uses quartz, which makes it a sturdy, solid surface countertop. It's resistant to normal wear and tear, making it a durable and beautiful option for homeowners in New York, New Jersey, and Connecticut area. Take a dry cloth and a solution of mild soap and water to maintain your countertop for long. Though Technistone produces kitchen countertops, flooring, and bathroom countertops, coordinate their products into your home design.
Likewise, other engineered stone countertops, Dupont Zodiac's smooth non-porous surface is resistant against tough stains and retains luster without maintenance. Without the irregularities of natural stone, Zodiac countertop lasts for many years to come. Like the other engineered stone countertops, Zodiac's smooth nonporous surface resists tough stains and retains luster (without maintenance) for many years—without the irregularities of natural stone.
Solid Surface Countertops
Solid surface countertops are completely artificial products and comprise of polyester-resin or recycled materials. Though they're solid in nature, the scratches, stains and burns can be sanded out. The diverse surfaces can be molded or cut to any shape required, making them ideal for uniquely designed counters or kitchen islands. The solid surface products consist of materials boasting molded sinks seamed directly to the countertops without gaps. You can choose to get built-in covered backsplash combined to the countertop for a watertight surface. These countertops are durable, easy to clean, come with ten year warranty and a huge variety of textures and colors to complement any design aesthetics for properties as diverse as a sprawling Bergen County suburban home or a sleek Chelsea loft.
The well-known solid surface countertop brand available today is the Dupont Corian, which comes in around 130 staggering colors to complement your kitchen décor.
The Recycled, Metallics, Crystelles, Traditions, Foundation, and Glass Series product lines of Avonite give a solid surface countertop in a diverse range of colors and textures made to look like metal, glass, concrete or even stone.
Wood / Butcher Block Countertops
Add warmth to your modern kitchen and balance out the popular stainless steel kitchen appliances with wood or butcher block countertops. They are easy to clean and can be resealed and sanded as required. Even, you can choose from a variety of wood finishes and colors best suit your kitchen space. Pick out wood types like maple, cherry, walnut and oak. The main con of wood countertops is that the surfaces get damaged by stains, knife cuts or water. But these scratches and stain marks can be sanded out easily and need more maintenance like a solid surface countertop. However, keep in mind that nothing showcases classic elegance more than wood. A butcher block countertop brings in a great level of sophistication that is unparalleled in other countertop materials like granite or marble.
Stainless Steel Countertops
Are you craving for a sleek modern look? You will simply love the stainless steel countertops. They are heat resistant and easy to clean as well as relatively durable. Unlike a butcher block surface, you can't cut vegetables or bread on its surface as they do dent effortlessly. Stainless steel countertops can be quite costly as they need to be custom made. Most of them come with integrally welded stainless steel sinks for a clean and clear urban line.
Concrete Countertops
Does your kitchen feature unusual, uneven architectural shapes? While kitchen remodeling in NYC, consider concrete countertops as they can match to even the most whimsical design visions. They are completely customized and can be very expensive. Concrete countertops are resistant against scratch and heat as well as new treatments reduce cracking as well as porosity. They are available in a variety of finishes and colors with a unique industrial urban feel to complement even the most Zen-inspired Dumbo or Soho loft perfectly.
Glass Countertops
Want to add a touch of complete high-end luxury? Glass countertops stand atop from the rest. The beautiful look of colored, frosted or clear glass can complement the concrete, wood, stone or metal for a sophisticated feel of your home in Bergen County, New Jersey, Westchester and New York City. Though tempered glass is non-porous in nature, it doesn't stain, making it a functional, costly alternative to every home.
Eco-Friendly / Green Countertops
IceStone is a durable kitchen surface made from recycled concrete and glass products. They are available in over 27 colors that mean there's a color for every design. They are VOC free and contain the high recycled content making them ideal for projects requiring for LEED certification.
These paper-based fiber composites are made from environmentally sustainable resources harvested from certified managed forests in North America. The durable surfaces offer a warm, inviting look for homeowners who seek eco-friendly products for their home.
Laminate Countertops
For people have lived through the 70s Formica craze, laminate counters must be a popular name. These competitively priced plastic-coated synthetic countertops give a smooth surface that's really easy to clean. The laminate pieces are easy to cut to size and finished on the ends and can fit just about any kitchen configuration perfectly. But laminates have some cons as the scratches and chips are impossible to repair, seams are visible to naked eyes and front edges can be quite costly. Though laminates are inexpensive and come in a variety of colors, they are right choice for those who want to renovate their space within a specific budget range.
Copper Countertops
Copper countertops offer the orange-gold color, when polished; but oxidize to create a beautiful monochromatic patina. This beauty comes at a price as copper is malleable. From a bag of potatoes to a dropped dish, it can create a dent in the surface. If you want to go with these countertops, be prepared for anything but a smooth surface. Some consider embracing that denting and seeing it as a sign of character for their exceptional kitchen countertops, but others need a cleaner yet more uniform kitchen space.
Ceramic Tile Countertops
Ceramic tile is diverse. Hence, you can choose from sleek porcelain to hand painted terra cotta in order to match every kitchen aesthetic seamlessly. Consider combining different colored and textured tiles in exceptional patterns to create a personalized and custom-tailored design on countertops and backsplashes. Pick out from affordable factory authentic tiles or imported handmade tiles for a different look to meet any need and budget of every client. Ceramic countertops are heat resistant and create uneven surfaces which can chip or crack easily. Therefore, you may need to replace individual tiles from time to time. Additionally, make sure that grout lines can stain easily, needing an awful lot of maintenance and/or re-application.
Let's Start!
So what are you waiting for? Choose from the great range of kitchen countertops for your NYC kitchen remodeling project and let MyHome handle your project with ultimate perfection and attention to every detail!
Get an Estimate