Bathroom Design, Remodeling and Renovation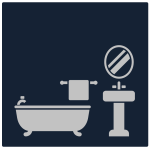 Thinking of remodeling your bathroom? MyHome has exactly what you're looking for and can provide beautiful new bathroom solutions to make your washroom a work of art. MyHome is now providing a new and improved method for performing a bathroom renovation. Based on 3 simple features, our full-service remodeling approach is guaranteed to make your bathroom renovation easier and more enjoyable for you and your family.
Design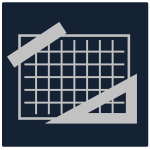 Our design is so much better because of our process. From day one to completion, our highly trained Remodeling Consultants will keep your project on track with the following steps:
Measurement: our team will first come to your home and measure the dimensions of your bathroom perfectly.
Layout: MyHome will design your bathroom layout including where your new cabinets, backsplashes, and water technology will be and chart out the dimensions (how tall, wide, and deep). We will also design and revise your bathroom until you are completely satisfied, taking away all the limits of your project save our imaginations.
Finish Selection: We will also help you coordinate all of your finishes so that your bathroom vanities, tile work, tubs, and water technology all match beautifully.
Budget Planning: Our MyHome financial experts will help you create a budget and design within it to give you the bathroom you can afford. Remember, as a full service firm we're also a supplier and contractor with an eye for project costs, allowing us the freedom to spend wisely on what you really want.
Supply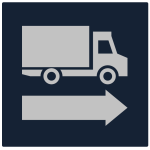 Our NYC showroom offers a large selection of bathroom products and accessories, from traditional design to the most modern styles. With a selection this big, we can reproduce any design you might imagine, including anything you might have seen on the web or in a magazine. Our products include but are not limited to:
Tile: We carry floor, wall, decorative, accents, or anything you might need from around the globe including porcelain, ceramic, glass, stone, wood—or even metal and leather!
Plumbing Fixtures: We carry all the tubs, toilets, sinks, and even bidets on the market.
Water Technology: MyHome carries all the latest and greatest fittings (faucets) and shower systems.
Vanities: Our sinks, cabinets, countertops, and back splashes are the best in look and quality.
Medicine Cabinets: we provide customizable medicine cabinets for any lifestyle.
Lighting: all lighting can be selected and installed by MyHome, unlike most lighting suppliers.
Accessories: as a one-stop shop, all of your accessories, such as towel bars, tissue holders, baskets, fans, etc. can be found in our showrooms.
Glass Enclosures: we create beautiful glass enclosures of any size.
Luxury Items: We pride ourselves in turning every bathroom into a luxurious room for ultimate relaxation and are experts in selecting and installing whirlpools, spas, saunas, steam showers, and even hi-tech bath items, such as advanced electronics, home automation, jets, and whatever else you might need to make your bathroom into the ultimate relaxation space.
Install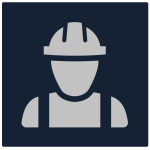 Our New York City contractors are fully licensed and insured, and undergo rigerous training to ensure they complete all work to the highest standards. At MyHome Design & Remodeling we undersand the stress and challenges of remodeing in NYC, and work hard to ensure we provide the best level of service, problem solving, project management and craftsmanship. All backed by our industry-leading 5 year warranty.
So despite the challenges of remodeling, when you choose MyHome as your contractor you eliminate any risk you might find with other companies. We always strive for complete satisfaction, and are proud to offer our 100% guarantee that your project will meet or exceed your expectations. We've built for your neighbors, now we'd like to build for you.
---