Bathroom Design, Remodeling and Renovation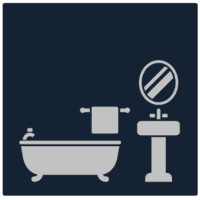 Do you want to bring in the latest and greatest solution to your bathroom renovation NYC? MyHome incorporates client's preferences with their requirements all while adhering to their personal style. Our NYC bathroom remodeling experts provide custom-tailored solutions to make your space a work of art that you'll fall in love with.
Our uniquely designed bathroom renovation approach is guaranteed to make the entire process a lot easier and delightful for you and your family. We are dedicated to creating innovative bathrooms by injecting them with comfort and class through an upscale remodeling. Our NYC bathroom renovation includes three simple processes:
Design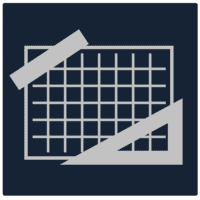 Design is key when it comes to NYC bathroom remodeling. The success of the renovation process depends on the design. From the initial consultation to getting the job done, our highly-experienced and well-trained design consultant will be there with you.
4 Innovative Steps of Our Bathroom Design
Bathroom Measurement: Upon scheduling an appointment, our bathroom design team will come to your home to measure the dimensions of your bathroom.
Finalizing Layout: MyHome bathroom remodeling consultants will start designing the proper layout of your bathroom. The layout design includes where your cabinets, backsplashes and water technology will be placed and narrow down the dimensions, i.e. length, width and depth. Our bathroom design experts will design and do the process again and again until you are fully satisfied.
Choosing Finish: Our NYC bathroom remodeling specialists will help you coordinate all of your bathroom finishes matching with your bathroom vanities, tile work, tubs and water technology.
Planning Your Budget: MyHome financial experts will be available to help you set a specific budget and design so that we will provide you with the bathroom space you can afford. Though MyHome is a full service remodeling and renovation firm, we are renowned as a supplier and contractor focusing on project costs. This means, you will get complete freedom to spend wisely on what you really want.
Supply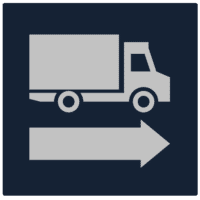 Our MyHome reputable NYC based showroom provides a comprehensive array of bathroom products and accessories to choose from. Nevertheless of your requirements – whether you have a traditional or modern bathroom, we have the best selection of bathroom supplies on offer. In addition to, we can tailor-make any bathroom design you may require, including anything you may find on the web or magazine. Our diverse collections of bathroom products cover the following:
Water Technology – We stock all the latest technologically advanced fittings, faucets and shower systems.

Floor – Flooring is a key for every bathroom décor. We carry all types of floors, accents, walls or anything you need for your bathroom including ceramic, porcelain, glass, stone, leather and metal.

Lighting – Lighting sets the mood and ambiance of every space, be it's a living room or a bathroom. You can choose and install the lighting fixtures by MyHome.

Plumbing – Do you need plumbing fixtures for your bathroom renovation New York? If yes, look no further than MyHome. Get all types of tubs, sinks, toilets and bidets available on the market at MyHome.

Glass Enclosures – We design and supply every kind of beautiful glass enclosures of any size best suiting your bathroom décor and preferences.

Medicine Cabinets – Do you need custom-designed medicine cabinets? We at MyHome help you get covered and specialize in providing medicine cabinets for every type of lifestyle.

Bathroom Accessories – MyHome is a premier one-stop shop destination providing all types of bathroom accessories like baskets, fans, towel bars, tissue holders, etc.

Vanities – We carry beautifully looking and superior quality bathroom cabinets, sinks, backsplashes and countertops.

Luxury Items – Want to transform your bathroom into a luxurious space ensuring peace of mind and ultimate relaxation? MyHome is a professional NYC bathroom remodeling specialist

from

choosing and installing saunas, spas, whirlpools, steam showers, etc.
You can count on us, if you need luxury bath items like home automation, jets, and advanced electronics accessories. Whatever you may need to make over your bathroom into a relaxing, tranquil space, all you need to do is to visit us in person and let us handle the rest.
Install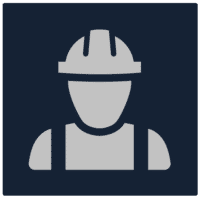 Our reliable contractors available for bathroom remodeling Manhattan, NYC are fully insured and bonded professionals and are appointed through rigorous background checks. We strive to make sure your entire bathroom remodeling work is done to the highest standards.
Understanding the challenges and hassle of bathroom renovation New York, our experts are dedicated to delivering the superior level of service, including decision making, project management and industry-best craftsmanship. Our entire NYC bathroom remodeling work is backed by 5 years warranty.
Upon choosing MyHome as your bathroom remodeling contractor, you will eliminate the chances of any risk you may find with other contractors throughout New York City area. We are always committed to garner maximum satisfaction from every client we serve and pride ourselves on providing 100% guarantee on our every work.
Our NYC bathroom renovation contractors will meet or exceed your expectations every time. We've renovated diverse varieties of bathrooms for your neighbors and now we'd like to do the same for you.
What are you thinking? Contact us today and let's get started!
Bathroom Remodeling – Frequently Asked Questions.
How much does it cost to renovate a bathroom in NYC?
Considering how much does it cost to renovate a bathroom in NYC? At MyHome Design & Remodeling, the average cost for bathroom remodeling in New York City is $23,456. The bathroom renovation project includes the design, building approval, plumbing fixtures, and waterproofing. For more details, please give us a call on 212.666.2888.
How much does it cost to remodel a 5×7 bathroom?
In average, the 5×7 bathroom remodels cost according to the annual construction cost survey by Remodeling Magazine is $14,109-$18,864. The remodeling cost depends on the shape and square footage of the existing rooms, removal of walls or plumbing, material quality, etc. For a detailed overview, please give a call to MyHome Design & Remodeling at 212.666.2888.
How long will a bathroom project take starting from the day the demolition begin?
This depends on the exact scope but it usually takes 4-6 weeks to complete the work at the apartment. Read More
---