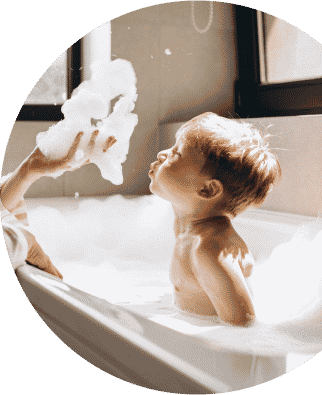 Bathroom Remodeling in NYC
Let us create your dream bathroom! Our team are experts at creating luxury bathroom havens while maximizing the small spaces 
typical of New York.
We'll handle everything for you, from initial design to the final finishes for your bathroom.
Our customers are raving about us
MyHome has over 20 years experience designing & renovating bathrooms in New York
We've worked on over 3,000 projects in over 1,700 buildings in New York.


When it comes to bathroom renovations, we've seen it all, 
which means can solve it all, plus you get a 5-year guarantee. 

GET AN ESTIMATE
MyHome's bathroom remodelling process
Step-by-step Process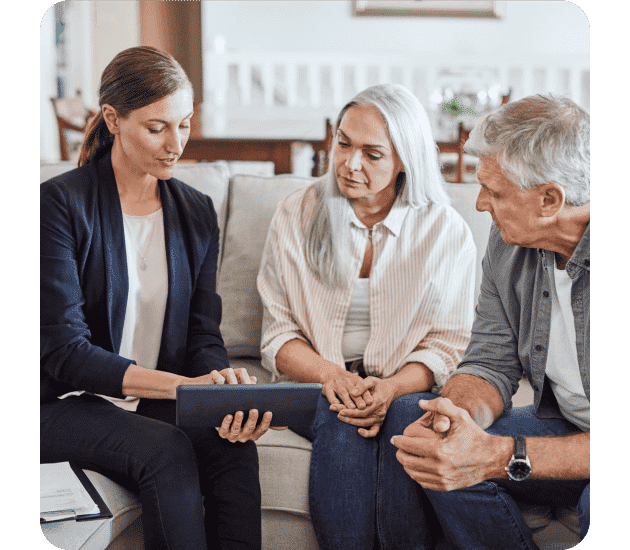 Step 01
Free consult
Meet with one of MyHome's bathroom renovation experts to discuss the vision you have for your bathroom! You'll then receive an itemized proposal for the entire project, offering full transparency with no surprises.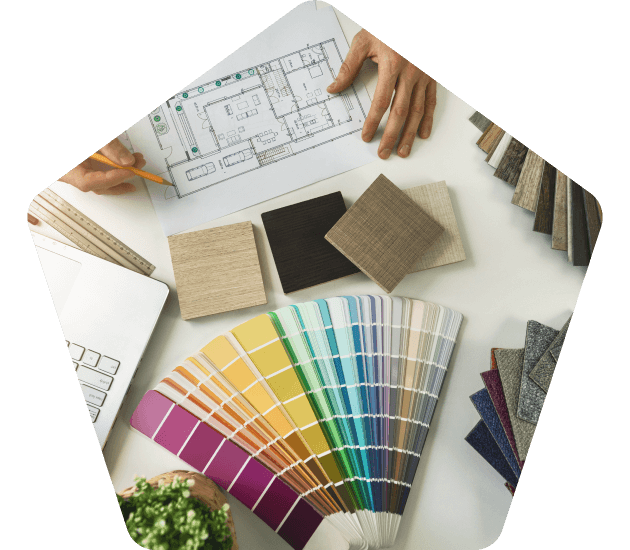 Step 02
Design
We pair you with an interior designer from our team, who will work with you to design a bathroom that meets your needs and your aesthetic. This includes designing the layout and style, as well as a tour through our showroom to
guide you through the process of selecting materials, fittings, and fixtures. Our designer will also provide a 3D rendering for your approval. Our designer will also provide a your approval.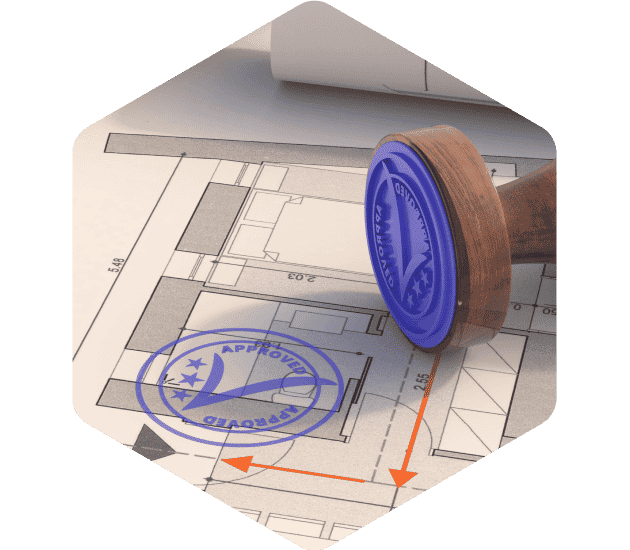 Step 03
Permits
We've worked on thousands of bathroom projects, making us experts in NYC building regulations and permits. We'll manage all the permits and paperwork needed for your construction project, including dealing with your building's management.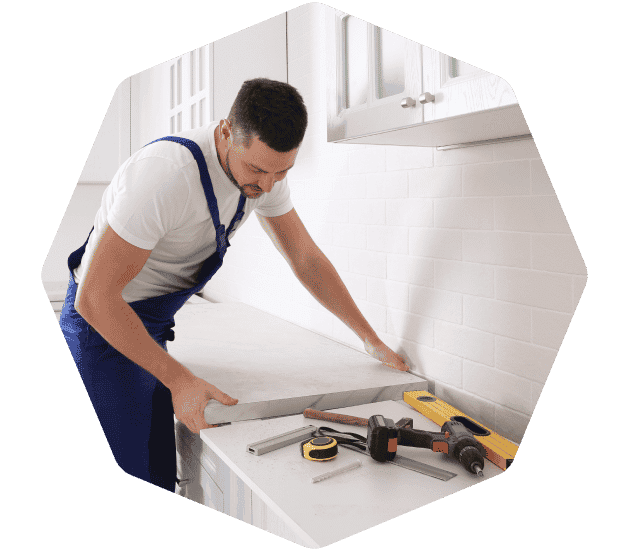 Step 04
Construction
During the construction phase, your personal project manager will oversee all stages of bathroom construction, ensuring every detail is completed exactly as planned, to the highest possible finish.
Step 05
Quality Assurance
The MyHome team assesses every detail of your completed bathroom, ensuring it meets both your and our high standards.
We manage the entire bathroom renovation process. You enjoy the results.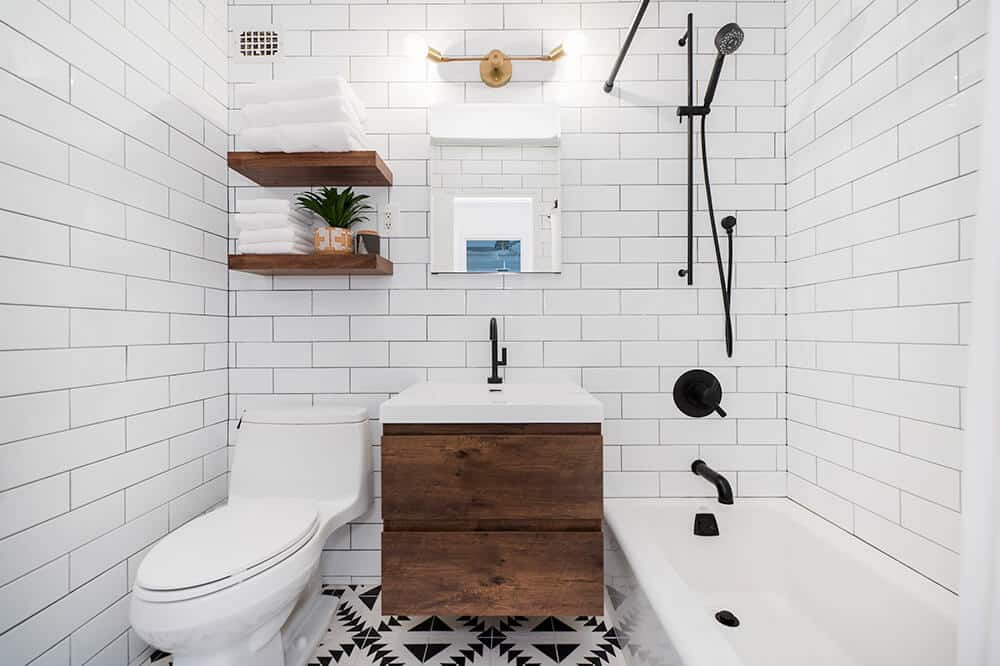 End-to-end bathroom design
Together, your dedicated bathroom expert and interior designer will manage and execute the entire bathroom renovation process.
Understand both your aesthetic and your practical needs
Help define your budget
Take measurements of your bathroom space
Design your bathroom layout down to the last detail, including cabinets, flooring, fixtures, and accessories
Choose the materials, fittings, and furnishings, including bathroom fixtures, tiles, flooring, lighting, and more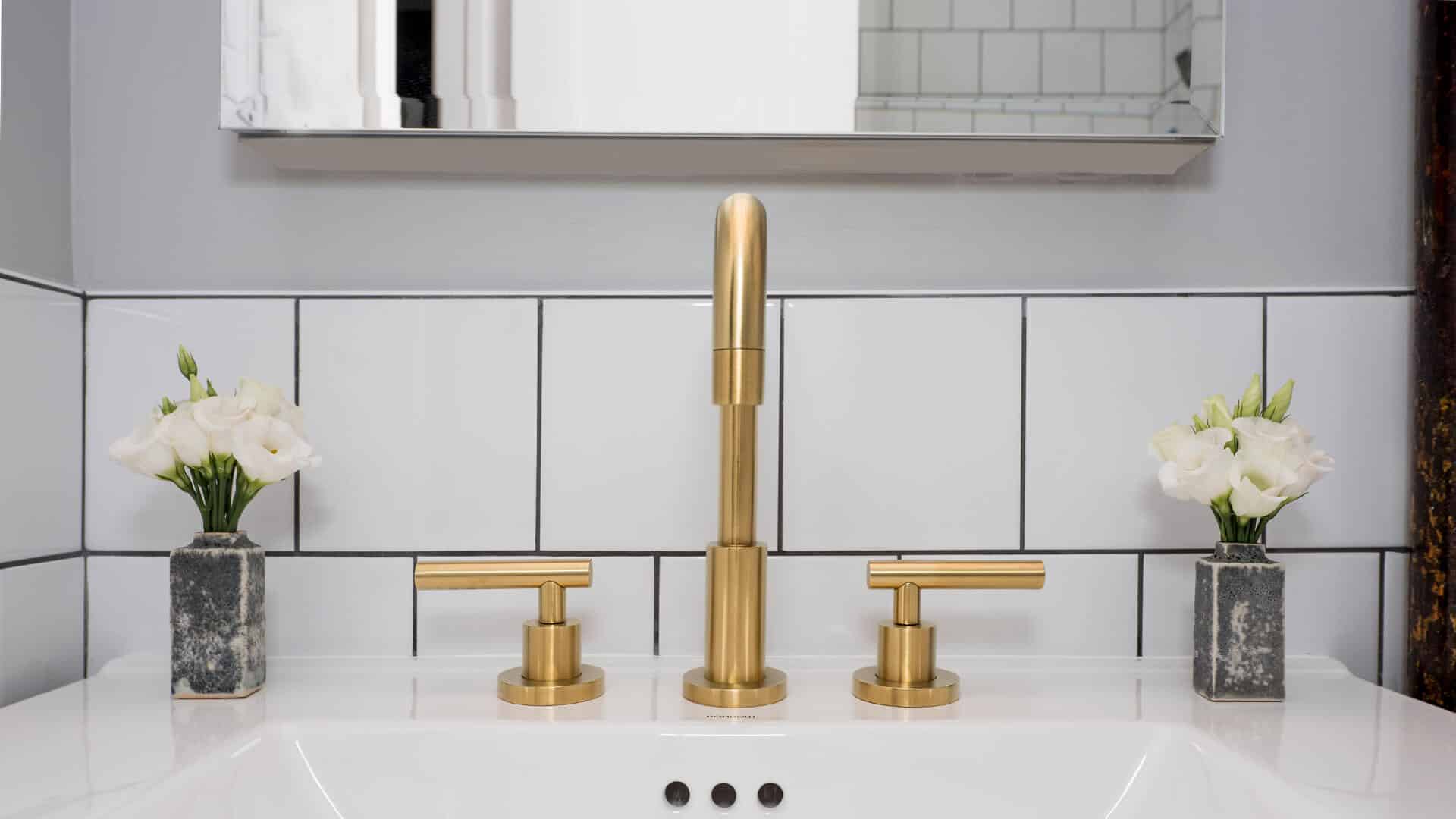 Stunning range of bathroom fittings and finishes
MyHome's Midtown Manhattan showroom features an extensive collection of bathroom displays to choose from, from traditional styles, such as French Country, to more contemporary styles featuring sleek minimalism.
Bathroom faucets in a variety of models and mountings, including wall-mounted, deck-mounted, single-control, and double-control.
Bathroom sinks and vanities from a wide range of manufacturers and styles, including wall-mounted, pedestals, countertops, and vessel sinks.
Bathroom tiles and wall coverings in every suitable material, including ceramic, porcelain, glass, stone, wood, and metal.
Shower enclosures and systems, ranging from basic overhead or handheld shower heads, to integrated rainwater shower heads with volume control and diverters.
Toilets, including dual-flush, low-flush, luxury toilets, and bidets.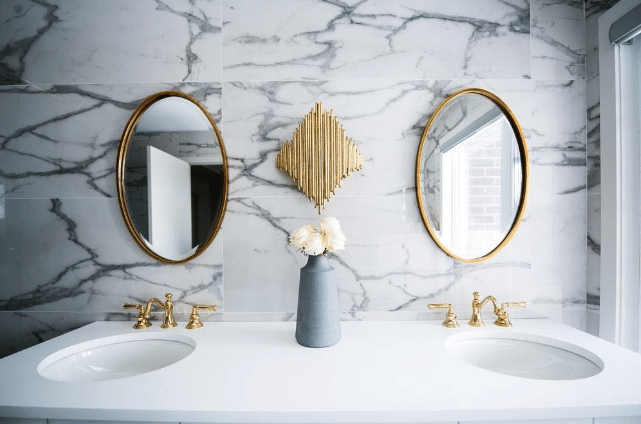 Construction and installation that meets the highest possible standards
Your dedicated Project Mananager supervises every stage of construction, overseeing a hand-picked contractor team that consists of only the most highly-skilled professionals and craftspeople.
Labor comes with a 5-year guarantee
If you purchase your kitchen materials from HomeUs, these also come with a 5-year guarantee
Our product manager is your single point of contact, handling all questions and issues that may arise and ensuring that your kitchen renovation is running on time and on budget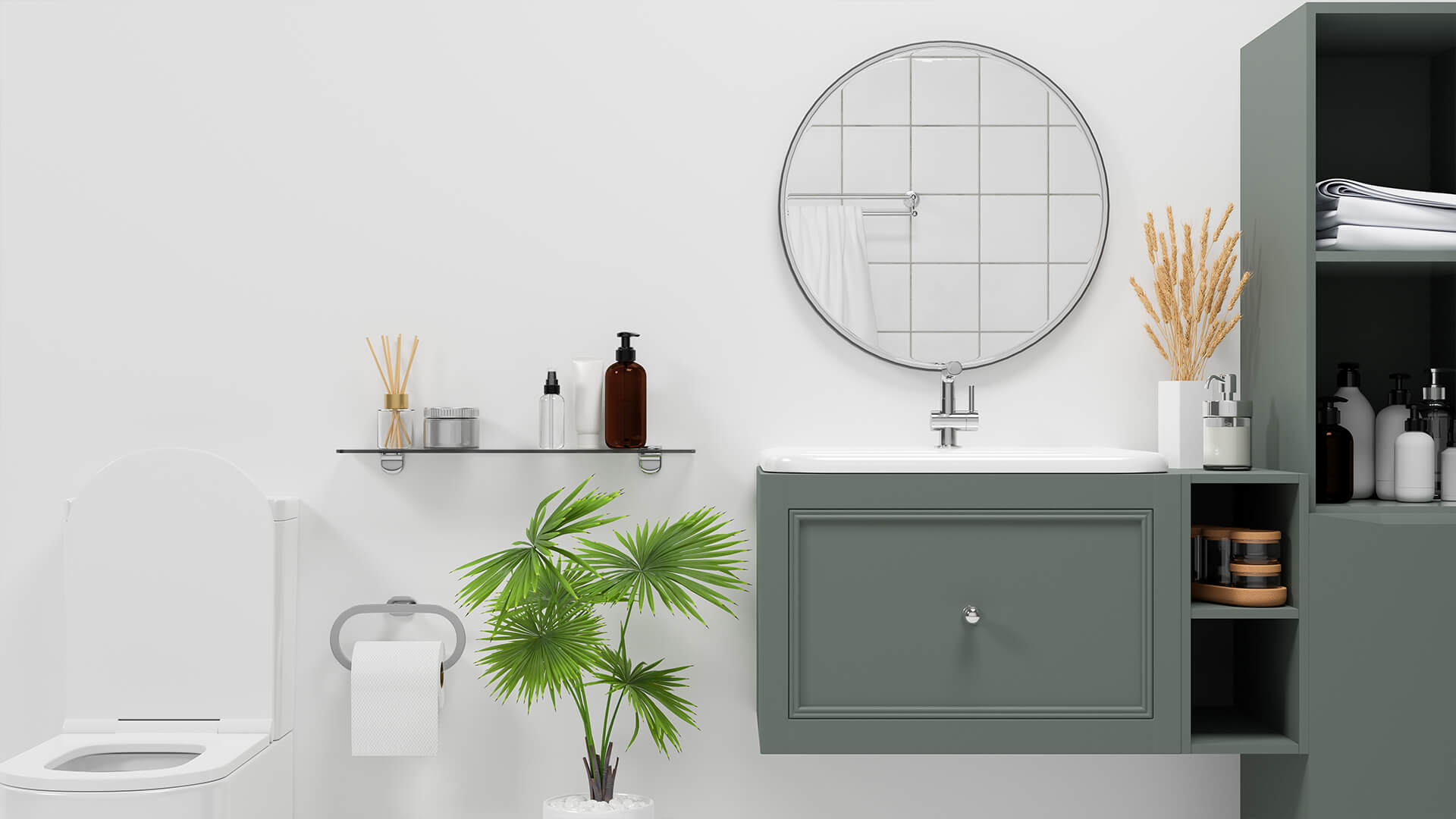 Frequently Asked Questions
How much does it cost to renovate a bathroom in NYC?
The average cost for bathroom remodeling in New York City is between $35,000 and $42,000, depending on the finishes and a variety of other factors. The bathroom renovation project includes design, building approval, plumbing, fixtures, waterproofing and much more. For more details, please give us a call on 212.666.2888
How much does it cost to remodel a 5×7 bathroom?
The average 5×7 bathroom remodel cost is $32,000 to $40,000 The renovation cost depends on the shape and square footage of the existing rooms, removal of walls or plumbing, material quality, and more. For a detailed overview, please call a MyHome Renovation Expert today on 212.666.2888
How long will a bathroom renovation project take, starting from the day of demolition?
This depends on the specific scope of the project, however MyHome bathroom renovations typically take 4 to 6 weeks to complete.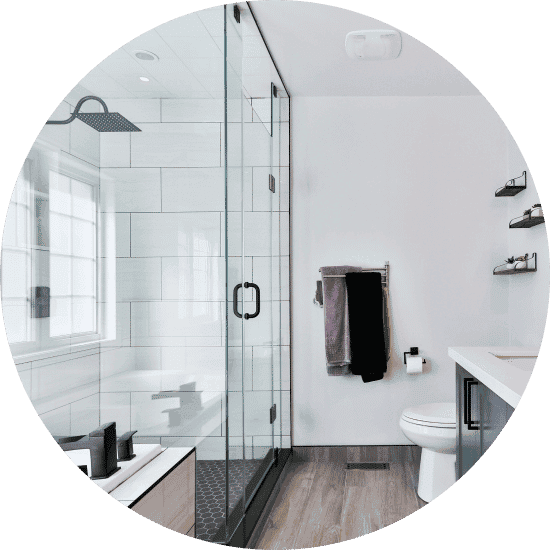 We Design Your Dream Bathroom
The success of a NYC bathroom renovation begins with the design. Starting with an initial free consultation, we walk you through every single detail of the design and planning process, giving you complete transparency and peace of mind before laying the first tile. Your dedicated Bathroom Designer is your go-to consultant to ensure your unique personality comes through in the finished design, within your budget, every step of the way.
Bathroom Measurements: Our team will come to your home to measure the dimensions of your bathroom, laying the groundwork for your perfect design.
Fittings & Finishes: Our NYC bathroom remodeling specialists will help you coordinate all of your bathroom finishes, including bathroom vanities, tile work, sanitary fittings, lighting, flooring and more.
Budget Planning: MyHome helps you define a budget to ensure the most beautiful bathroom space at a price you can afford. Beyond renovations, MyHome is a renowned supplier and contractor, giving you complete freedom to realize your dream bathroom, from floor to ceiling.
Bathroom Design, Remodeling and Renovation
Looking for bathroom renovation services in NYC? Come to MyHome, where our bathroom remodeling experts provide custom solutions to make your space a work of art you'll fall in love with.
From planning and design, through materials selection and construction, MyHome offers complete renovation services tailored to your preferences, style and budget. Our unique approach to bathroom renovation will make the journey simpler and smoother for you. Join us on your luxurious bathroom remodeling experience, starting now.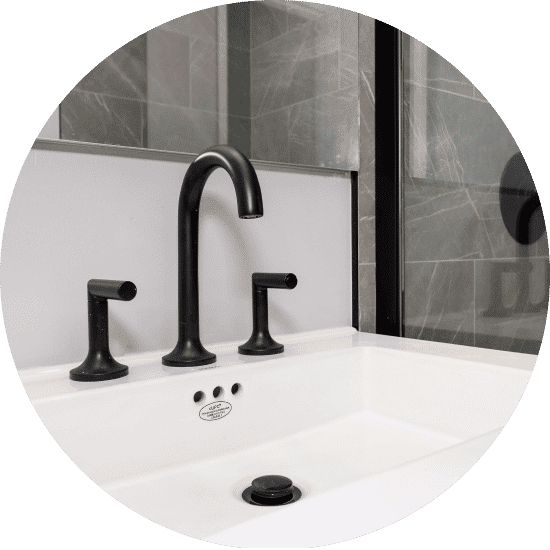 Installation
MyHome bathroom renovations are carried out by our in-house team of contractors, hand picked by our Renovation Experts for their high quality work, utmost reliability and professionalism. We stand by our work, backed by a 5-year warranty on labor and materials.
At MyHome, we understand the challenges and stress and our contractors are dedicated to delivering a superior level of service and finish. For your renovation project, you'll be assigned a dedicated Project Manager, who will be your single point of contact throughout the construction process, and your advocate working with the contractor team.
MyHome strives to make your bathroom remodeling projects smoother, easier and safer than other contractors in the New York City area. That's why we are committed to your maximum satisfaction, so we meet or exceed expectations, every time.
Ready for your bathroom renovation? Contact us today and let's get started!