Reimagine your bathroom with our unique design approach and commitment to the highest quality renovation and finish.
GET AN ESTIMATE
Bathroom Design, Remodeling and Renovation
Looking for bathroom renovation services in NYC? Come to MyHome, where our bathroom remodeling experts provide custom solutions to make your space a work of art you'll fall in love with.
From planning and design, through materials selection and construction, MyHome offers complete renovation services tailored to your preferences, style and budget. Our unique approach to bathroom renovation will make the journey simpler and smoother for you. Join us on your luxurious bathroom remodeling experience, starting now.
Our Remodeling Process
Step-by-step Process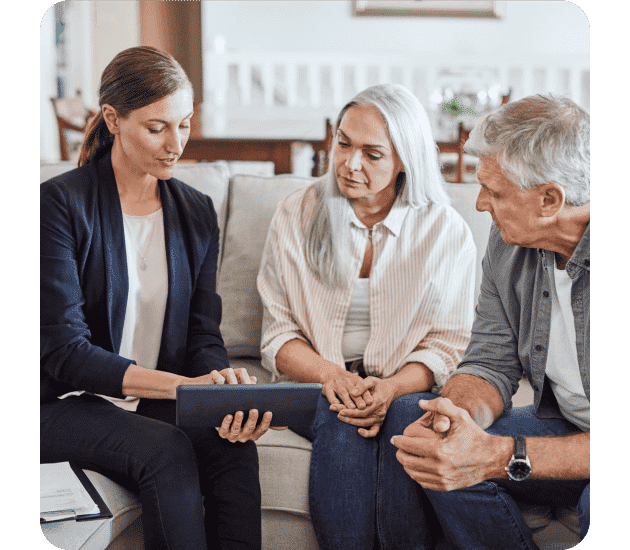 Step 01
Free Consult
Meet with a bathroom renovation expert who assesses your needs, reviews your home in person, and provides an itemized proposal for labor costs for the entire project. Full transparency, no surprises later on.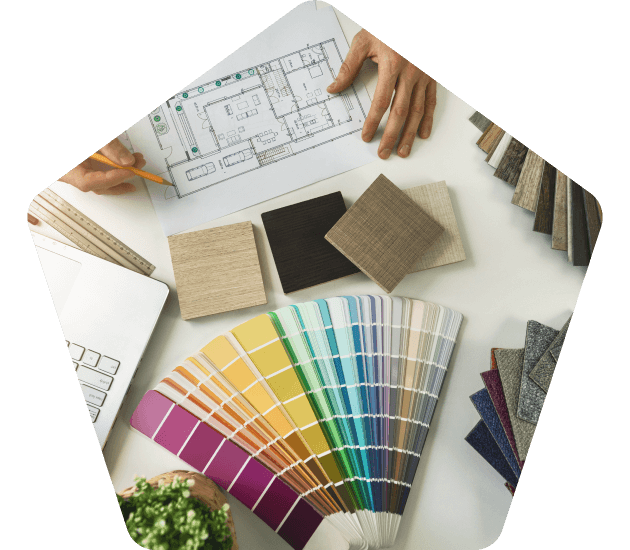 Step 02
Design
We pair you with an in-house interior designer who will guide you through the process of selecting bathroom materials, fittings and fixtures to match your vision and the latest bathroom design.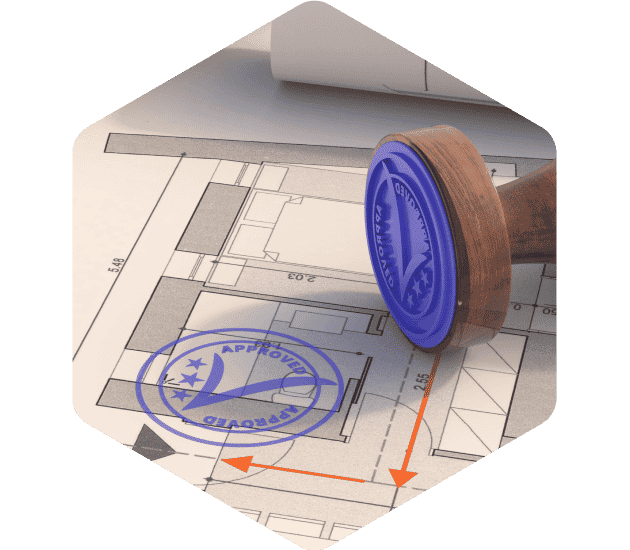 Step 03
Permits
The MyHome team are experts in NYC building regulations and processes. We'll manage all permits and paperwork, and expedite approvals needed for your construction project.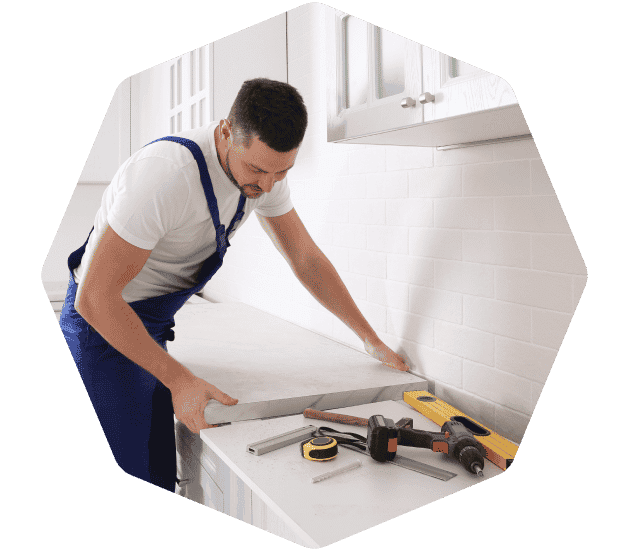 Step 04
Construction
During the hands-on bathroom renovation phase, your personal project manager oversees construction and ensures every detail is completed as planned, to the highest finish.
Step 05
Quality Assurance
The MyHome team assesses every detail of the completed bathroom renovation project to ensure it meets our – and your – exacting standards.
Let's design your Bathroom together
Complete the short questionnaire to kick off your estimation process
GET AN ESTIMATE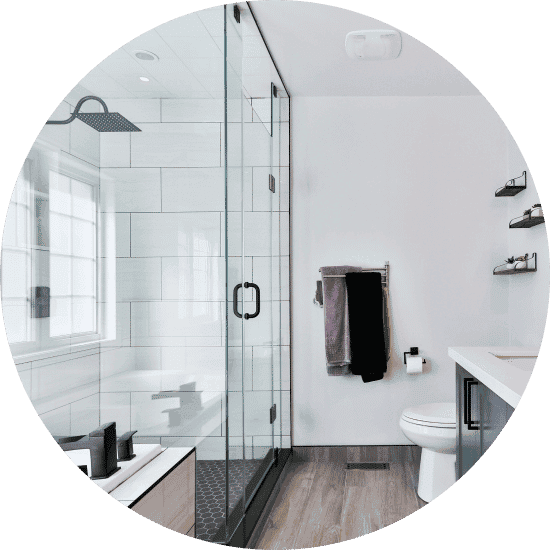 We Design Your Dream Bathroom
The success of a NYC bathroom renovation begins with the design. Starting with an initial free consultation, we walk you through every single detail of the design and planning process, giving you complete transparency and peace of mind before laying the first tile. Your dedicated Bathroom Designer is your go-to consultant to ensure your unique personality comes through in the finished design, within your budget, every step of the way.
Bathroom Measurements:  Our team will come to your home to measure the dimensions of your bathroom, laying the groundwork for your perfect design.
Fittings & Finishes: Our NYC bathroom remodeling specialists will help you coordinate all of your bathroom finishes, including bathroom vanities, tile work, sanitary fittings, lighting, flooring and more.
Budget Planning: MyHome helps you define a budget to ensure the most beautiful bathroom space at a price you can afford. Beyond renovations, MyHome is a renowned supplier and contractor, giving you complete freedom to realize your dream bathroom, from floor to ceiling.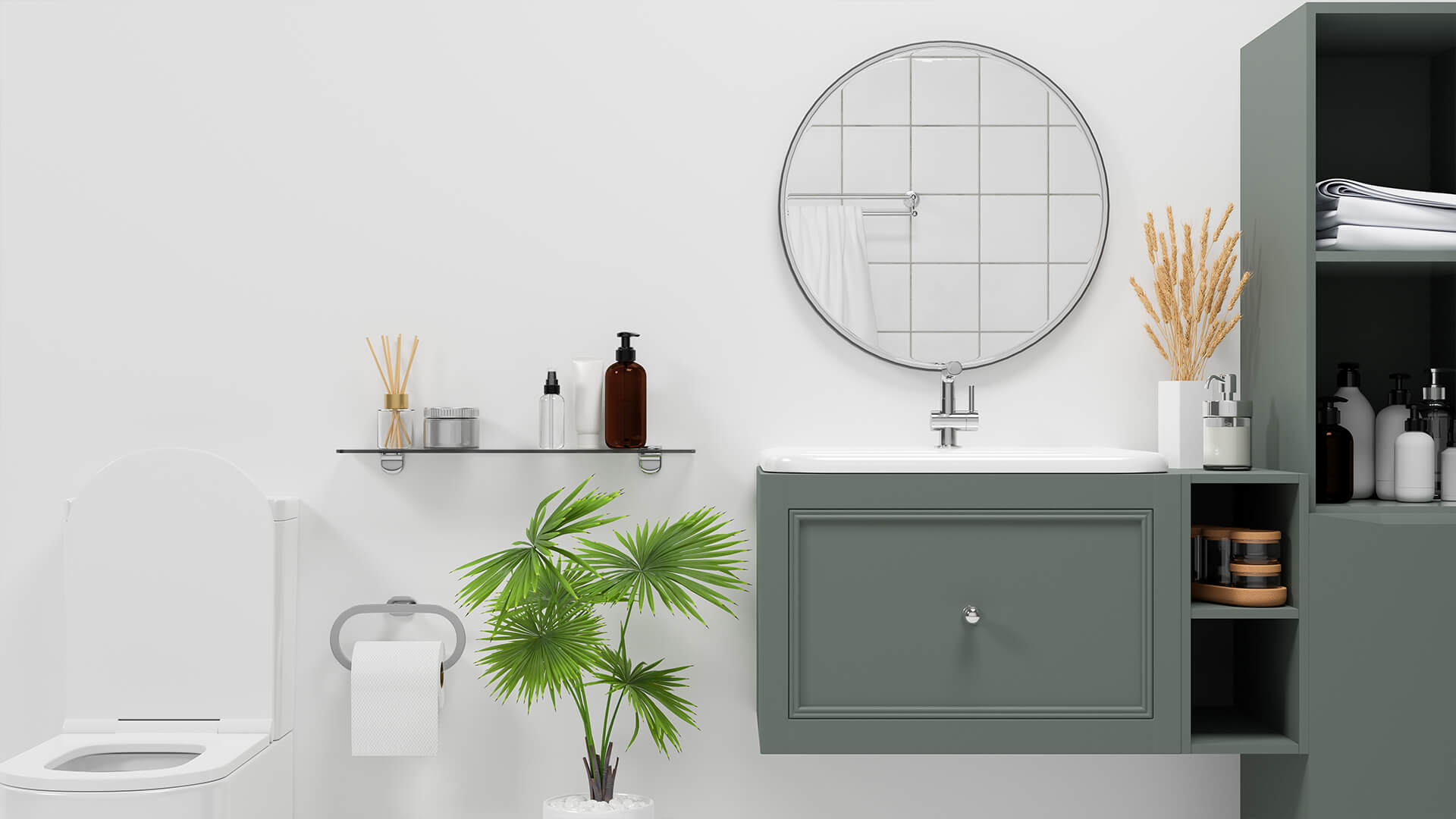 Finishes & Fittings
At the MyHome showroom, conveniently located in Midtown Manhattan, you can explore a huge range of bathroom fittings, products and accessories to create your ideal bathroom. Whether looking for a classic style, or a modern minimalistic design, our showroom offers an outstanding selection of high-quality bathroom supplies and brands to choose from. What's more, the MyHome design team can customize any bathroom design to match your taste and preferences.
We supply the full range of advanced bathroom and water tech fittings, including the latest designs in faucets, shower systems and smart bathrooms.
Create your ideal bathroom setting with the full range of décor, including all types of flooring, accents, and wall coverings, including ceramic, porcelain, glass, stone, leather and metal.
Set the ambience of your new bathroom with a complete array of lighting fixtures, features and installation options to choose from.
Look no further than MyHome for all the plumbing fixtures you need for your bathroom renovation in New York, including all types of tubs, sinks, toilets and bidets of the highest quality.
We design and supply every kind of beautiful glass enclosure of any size and style to suit your perfect bathroom décor and preferences.
MyHome creates high quality custom-designed medicine cabinets to match every style preference and lifestyle.
MyHome is a premier one-stop shop providing all types of bathroom accessories, such as baskets, fans, towel bars, tissue holders, and much more.
Browse the range of superior quality bathroom cabinets, sinks, backsplashes and countertops, or let us know your dream vanity and we'll custom design it for you.
The MyHome team of Renovation Experts will assist you in choosing the ideal installation of saunas, spas, whirlpools, and steam showers, transforming your bathroom into a luxurious space for ultimate relaxation.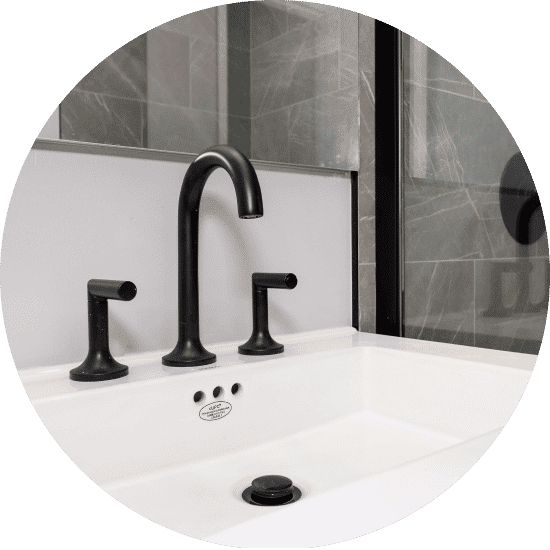 Installation
MyHome bathroom renovations are carried out by our in-house team of contractors, hand picked by our Renovation Experts for their high quality work, utmost reliability and professionalism. We stand by our work, backed by a 5-year warranty on labor and materials.
At MyHome, we understand the challenges and stress and our contractors are dedicated to delivering a superior level of service and finish. For your renovation project, you'll be assigned a dedicated Project Manager, who will be your single point of contact throughout the construction process, and your advocate working with the contractor team.
MyHome strives to make your bathroom remodeling projects smoother, easier and safer than other contractors in the New York City area. That's why we are committed to your maximum satisfaction, so we meet or exceed expectations, every time. 
Ready for your bathroom renovation? Contact us today and let's get started!
Let's design your Bathroom together
Complete the short questionnaire to kick off your estimation process
GET AN ESTIMATE
Frequently Asked Questions
How much does it cost to renovate a bathroom in NYC?
The average cost for bathroom remodeling in New York City is between $45,000 and $55,000, depending on the finishes and a variety of other factors. The bathroom renovation project includes design, building approval, plumbing, fixtures, waterproofing and much more. For more details, please give us a call on 877.615.1177
How much does it cost to remodel a 5×7 bathroom?
According to the annual construction cost survey by Remodeling Magazine, the average 5×7 bathroom remodel cost is $14,109 to $18,864. The renovation cost depends on the shape and square footage of the existing rooms, removal of walls or plumbing, material quality, and more. For a detailed overview, please call a MyHome Renovation Expert today on 877.615.1177
How long will a bathroom renovation project take, starting from the day of demolition?
This depends on the specific scope of the project, however MyHome bathroom renovations typically take 4 to 6 weeks to complete.