NYC Eco-Friendly Renovation
Going Green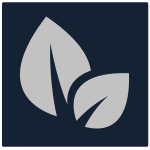 We understand the importance of our planet and take sustainability seriously. The environment is our home and we need to take care of it as you take care of your home. At MyHome we make efforts to ensure that we can save, recycle and reuse where ever possible.
When you start thinking about your renovation project, going green may be one of the items on your wish list. Making your home a healthy place with clean air for you and your children especially in a city such as New York is extremely important.
We can make your project sustainable by using low formaldehyde (a toxic gas) plywood, MDF boards and adhesives to clients who request. We can also use green paints in your home such as Benjamin Moore Aura® , Natura® , Green Promise® and other low VOC paints for cleaner air. At the end of the renovation, clients can request to have their homes cleaned with environmentally friendly cleaning aids.
You can choose to make your home greener if you install dimmers and motion activated lights, programmable thermostats and home automation systems to shut off all lighting when you leave. Another great way to save is by selecting light fixtures that use efficient bulbs such as L.E.D or compact fluorescent lights. It is a good idea to select Energy Star® appliances for your kitchen and install water filters instead of using plastic bottled mineral water. You can take your project a step further towards being environmentally conscious by selecting bamboo cabinets as well as flooring and millwork veneered with Certified Forest Stewardship label (FSC).
Our designers can help you in having fun with your green selections and show you ways to save on your energy bill as well as the planet.