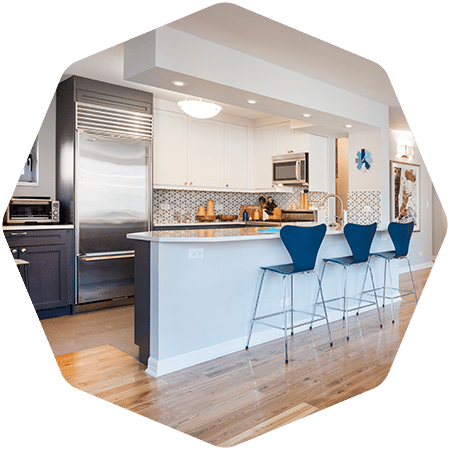 Your one-stop shop for kitchen remodelling
We take care of your entire kitchen renovation 
in New York, managing the entire process 
& guaranteeing stunning results, every time.
Our team handles everything, from initial design to the final finishes for your kitchen.
Our customers are raving about us
MyHome has over 20 years experience designing and renovating kitchens in New York
We've worked on over 3,000 projects in over 1,700 buildings in New York.


When it comes to kitchen renovations, we've seen it all, 
which means can solve it all, plus you get a 5-year guarantee. 

GET AN ESTIMATE
MyHome's remodelling process
Step-by-step Process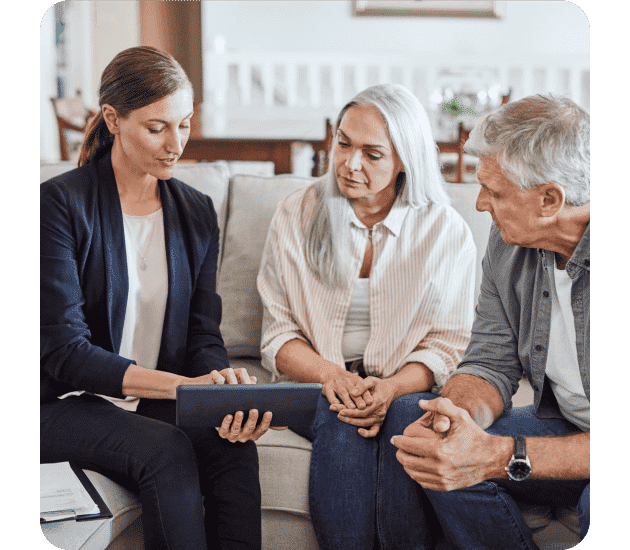 Step 01
Free consult
Meet with one of MyHome's kitchen renovation experts to assess your needs and review your current kitchen. You'll then receive an itemized proposal for the entire project, offering full transparency with no surprises!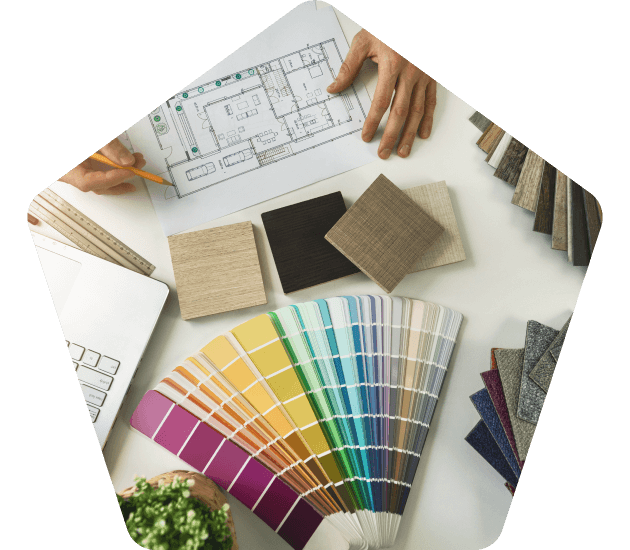 Step 02
Design
We pair you with an interior designer from our team, who will work with you to design a kitchen that meets both your needs and your aesthetic. This includes designing the layout and style, as well as a tour through our showroom to guide you through the process of selecting materials, fittings, and fixtures.
Our designer will also provide a 3D rendering for your approval.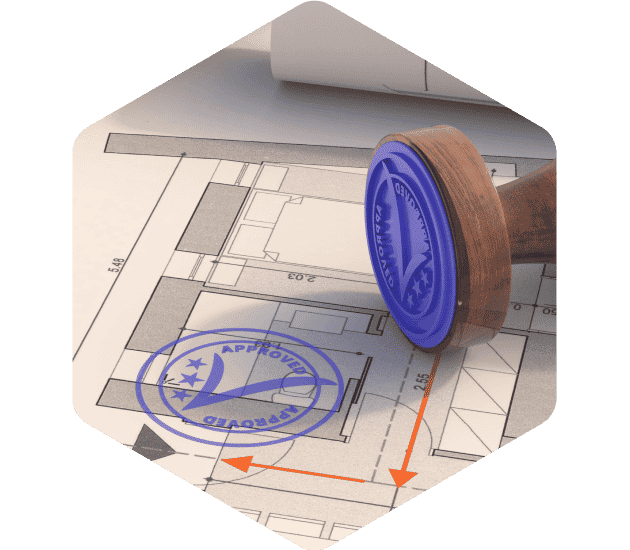 Step 03
Permits
We've worked on thousands of projects, making us experts in NYC building regulations and permits. We'll manage all the permits and paperwork needed for your construction project, including dealing with your building's management.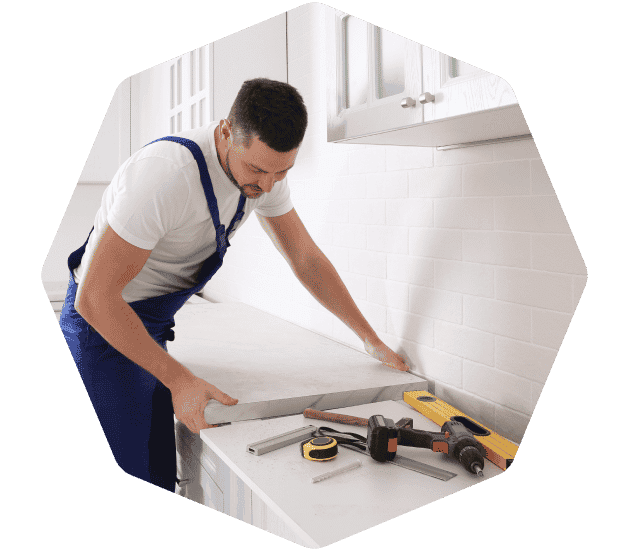 Step 04
Construction
During the construction phase, your personal project manager will oversee all stages of kitchen construction, ensuring every detail is completed exactly as planned, to the highest possible finish.
Step 05
Quality Assurance
The MyHome team assesses every detail of your completed kitchen, ensuring it meets both your and our high standards.
We manage the whole kitchen renovation process. You enjoy the results.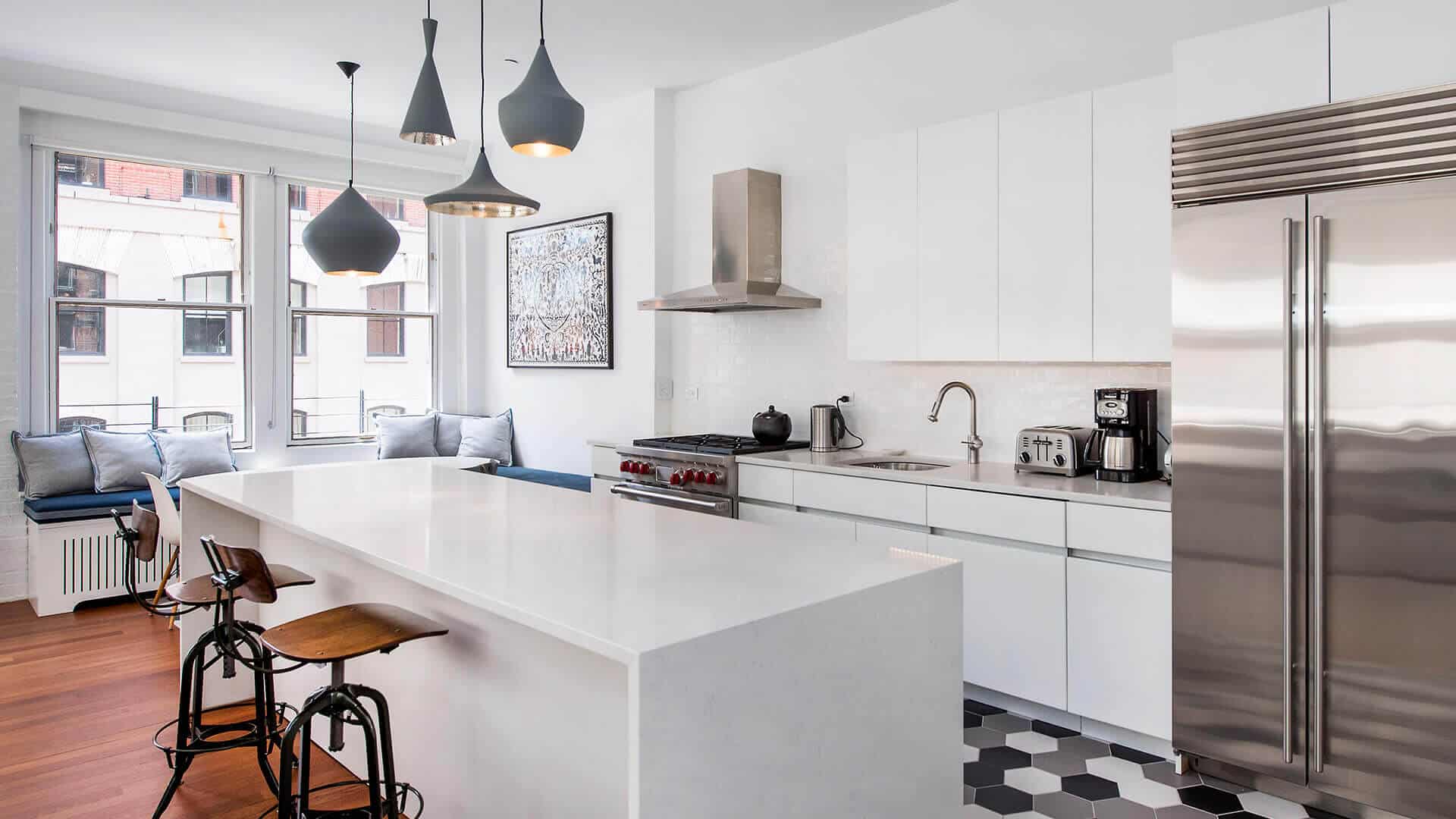 End-to-end kitchen design
Together, your dedicated kitchen renovation expert and interior designer manage and execute your entire kitchen design process.
Understand both your aesthetic and your practical needs
Help define your budget
Take measurements of your kitchen space
Design your kitchen layout down to the last detail, including cabinets, flooring, appliances, and accessories
Choose the materials, fittings, and furnishings, including kitchen countertops, appliances, flooring, lighting, backsplash, accessories, and more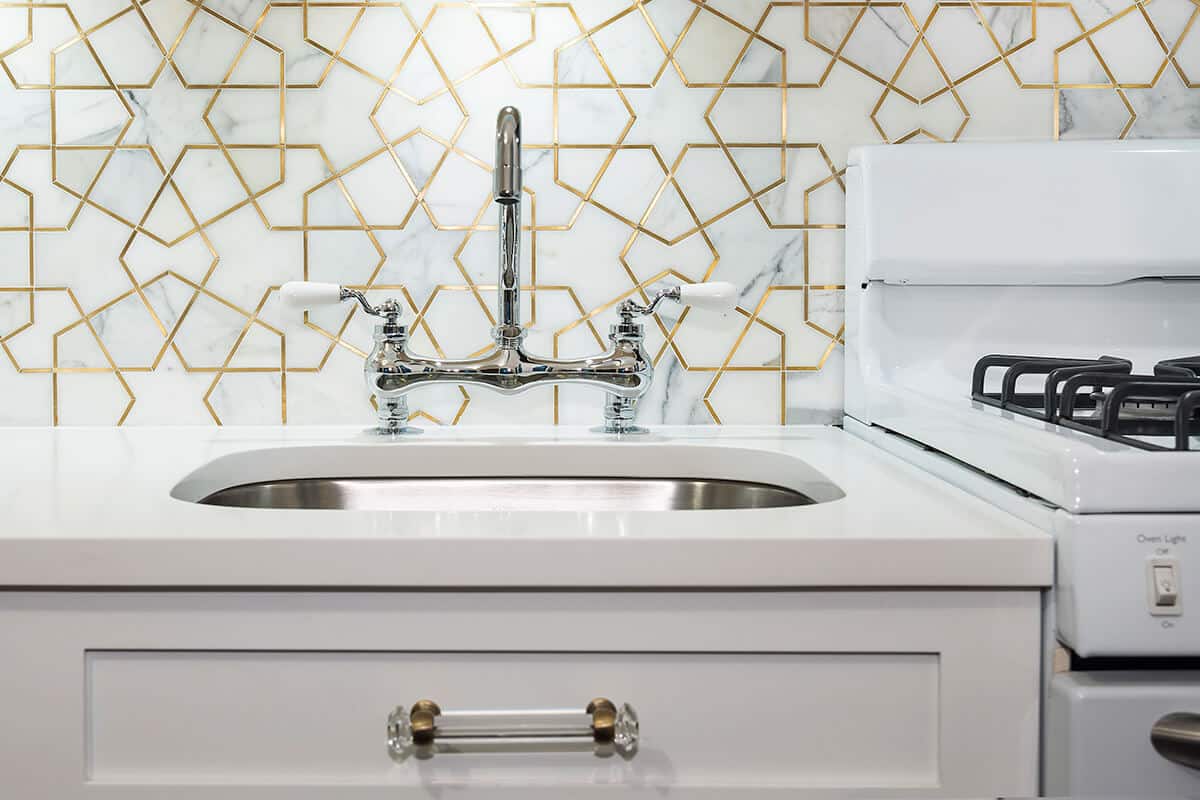 Stunningm range of home fittings and finishes
MyHome's Midtown Manhattan showroom features an extensive collection of kitchen and bathroom displays to choose from, from traditional styles, such as French Country, to more contemporary styles featuring sleek minimalism.
Faucets in a variety of models and mountings, including wall-mounted, deck-mounted, single-control, and double-control.
Sinks and countertops from a wide range of manufacturers and styles, in a full range of materials, including granite and other natural stones, quartz (Sile Stone, Zodiaq, Caesarstone), solid surfaces (Corian), stainless steel, wood, glass, concreate, and other speciality surfaces, such as Richlite, recycled paper product, and Ice Stone.
Tiles and wall coverings in every suitable material, including ceramic, porcelain, glass, stone, wood, and metal.
Shower enclosures and systems, ranging from basic overhead or handheld shower heads, to integrated rainwater shower heads with volume control and diverters.
Toilets, including dual-flush, low-flush, luxury toilets, and bidets.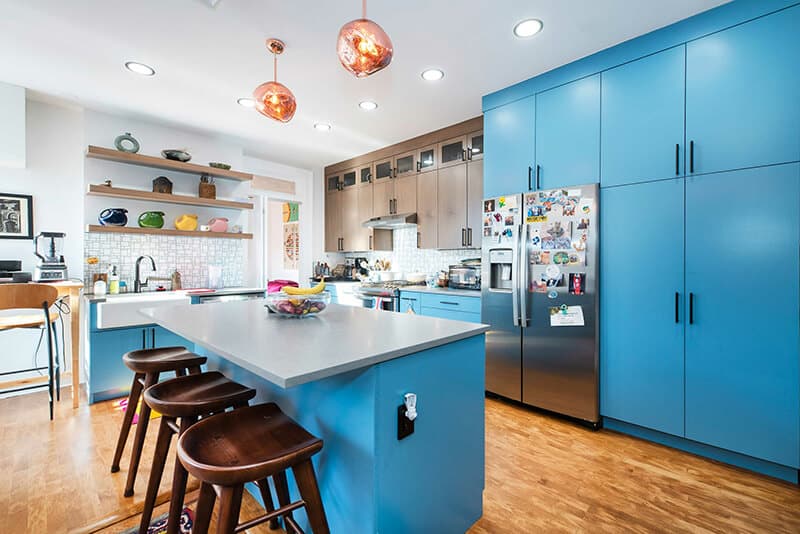 Construction and installation that meets the highest possible standards
Your dedicated Kitchen Project Mananager supervises every stage of construction, overseeing a hand-picked contractor team that consists of only the most highly-skilled professionals and craftspeople.
Labor comes with a 5-year guarantee
If you purchase your kitchen materials from HomeUs, these also come with a 5-year guarantee
Our product manager is your single point of contact, handling all questions and issues that may arise and ensuring that your kitchen renovation is running on time and on budget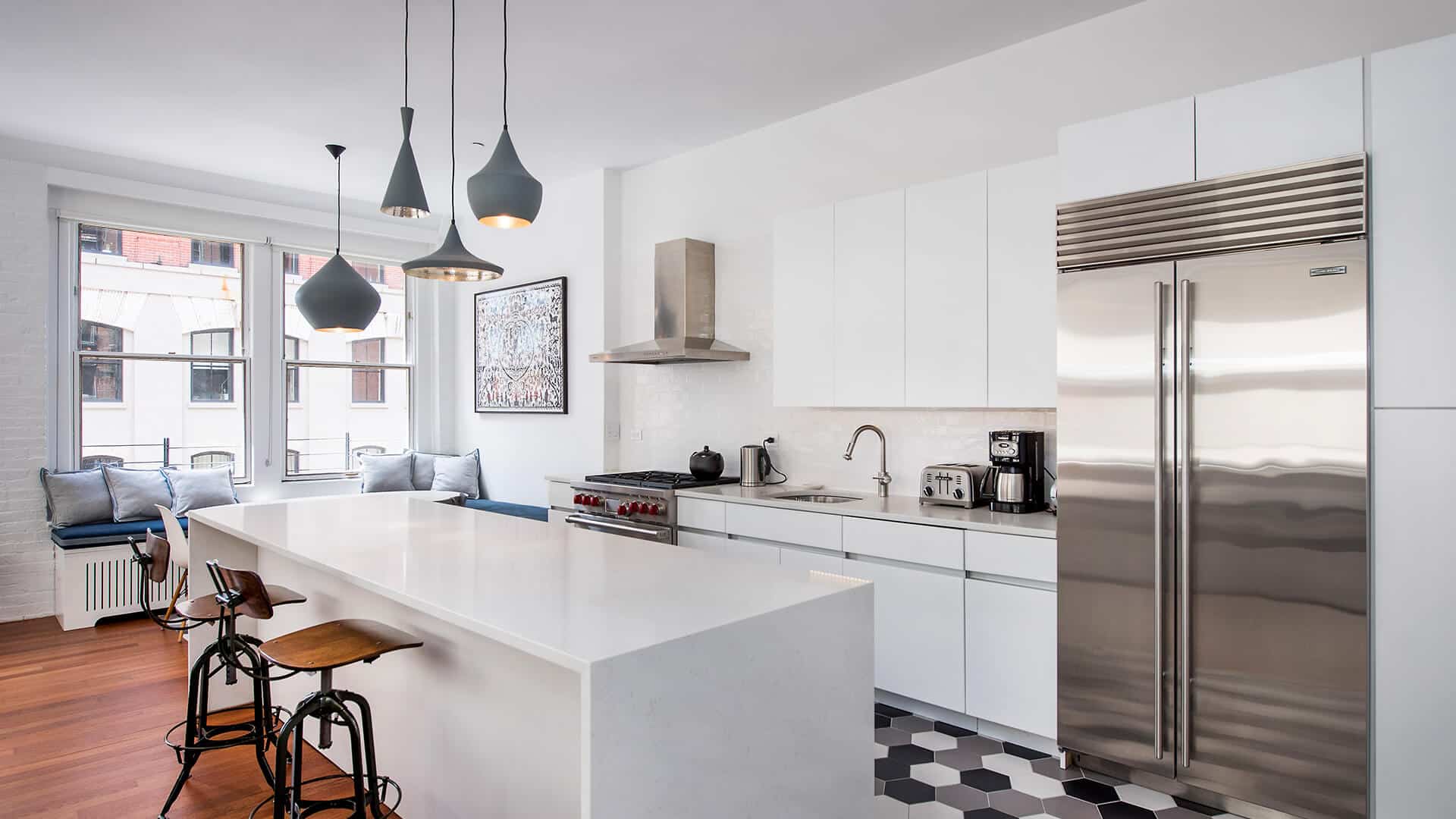 Kitchen Remodeling – Frequently Asked Questions.
How much does it cost to renovate a kitchen in NYC?
Are you planning a kitchen renovation in NYC? At MyHome, the average cost of a kitchen renovation varies based on size. Small-sized kitchens average between $45,000 and $55,000. Medium-sized kitchens average between $60,000 and $80,000. And large-sized kitchens average between $75,000 and $100,000.For more information, please call MyHome on 212.666.2888.
What does a kitchen renovation in New York include?
Our full-service Manhattan and New York kitchen remodeling solution covers cabinets, countertops, electric and plumbing installation, new kitchen appliances, flooring, lighting, accessories and much more. We handle every stage of the renovation, from planning and budget, to design, materials selection, construction and quality control. If you are interested in hearing more about our kitchen renovation options, call MyHome on 212.666.2888.
How long will a kitchen project take starting from the day the demolition begin?
This depends on the exact scope but it usually takes 4-6 weeks to complete the work at the apartment. Read more
How long will a kitchen renovation project take, starting from the day of demolition?
This depends on the specific scope of the project, however MyHome kitchen renovations typically take 4 to 6 weeks to complete.