Bathroom Sinks Installation Service in NYC
A single dramatic bathroom sink can make a bold statement, but in larger bathrooms—his and her —two may be more appropriate.
Different bathrooms sink styles may be more appropriate for specific bathroom renovation projects: for example, a cramped city bathroom may benefit from the space-saving wall-mounted model or an ultra modern bathroom may do well with a glass vessel sink.
Pedestal sinks feature a bowl placed at a comfortable standing height that rests on a pedestal base. Porcelain pedestal sinks are particularly popular.
Wall mounted or floating sinks are hung from a wall at a comfortable standing height. Some wall mounted sinks have a matching base beneath the basin for extra support and to conceal plumbing. Wall mounted sinks are especially useful in smaller bathrooms.
Types of Sinks
Pedestal Sinks
This is a great option, because the pedestal adds a beautiful design element. The disadvantage is that you give up the storage space that may be essential in small bathrooms. The latest trends include stainless steel pedestals and glass pedestals.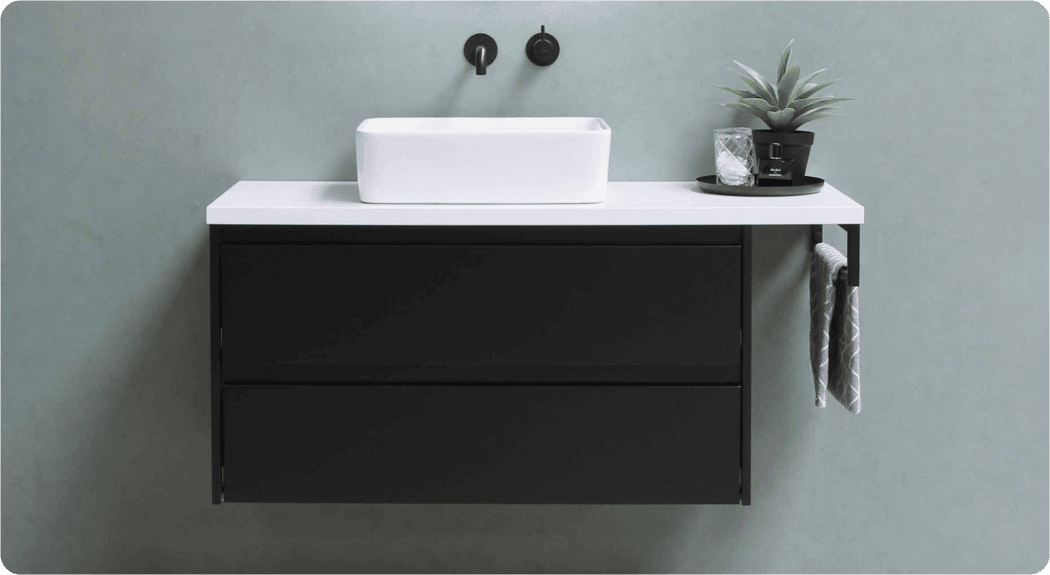 Wall Mounted Sinks
This is a appealing if you like an open space design. It allows you to keep the space under open by mounting the sink to the wall. The plumbing pipes usually are visible but you can upgrade to more attractive looking special-finish pipes. There is a huge selection of new European wall mount sinks. It's not possible to use a wall mount sink in every bathroom, however, for various reasons.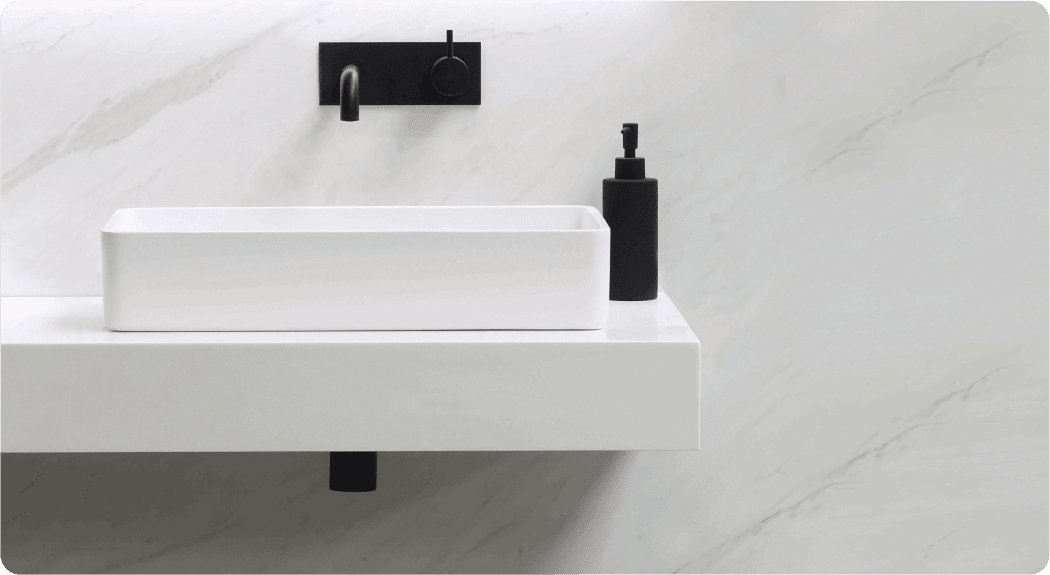 Vanity or Countertop Sinks
This is the most popular option because it provides storage under the sink and hides the pipes. Vanity cabinets are available in many styles and in every budget. A popular style is a vanity with a drop in sink and countertop that continues from the vanity along the wall to the toilet. It's called a "banjo" countertop because it narrows like the neck of a banjo above the toilet. A vanity sink is a self-rimming basin with rolled edges that fits directly into the countertop. Under-counter sinks attach to the underside of the countertop. Both types are used with bathroom vanities and consoles to provide much needed storage space for toiletries and sundries.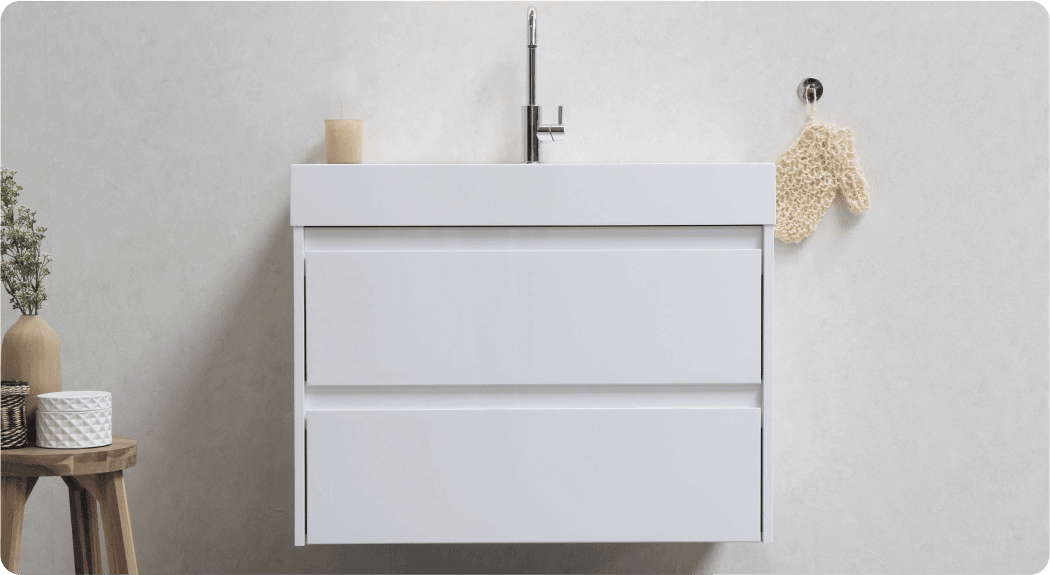 Vessel Sinks
This is the newest sink trend. It consists of large bowl mounted on top of a surface – usually a countertop or cabinet. Vessel sinks are available in every material imaginable. Popular options include see-through glass and natural stone. They are usually used in guest bathrooms or powder rooms. The disadvantage is that vessel sinks are not practical for everyday use. Their unique shape and size make them inconvenient for washing and tooth brushing.