Home Planning & Renovations
6 Tips on How to NOT Screw Up Your NYC Renovation
By Tiffany Smolick


As your ideas to renovate percolate and grow in your very creative mind, rarely, in the beginning, do the scary parts of a renovation come through. After all, none of us wants to think negatively during that time of prerenovation bliss, right?
Please find below some good information on what to avoid in the process of your renovation from start to finish. New York can be a tough place, as you probably already now, so why not be prepared?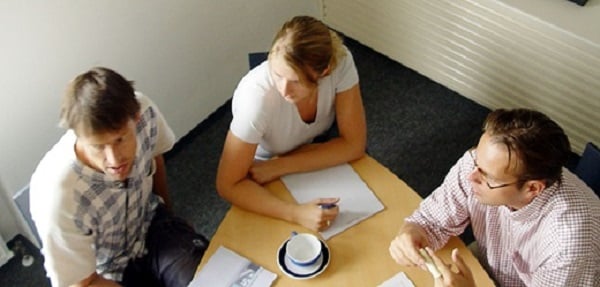 1. STARTING THE PROCESS
You renovation starts at the moment you decide you are serious about making changes to your home, spending your hard-earned dollars, and have the time and energy to devote to this undertaking…you must be serious with YOURSELF, that is. Many people toy around with the idea of renovating, but are often hesitant to take those first steps. Often times, people will even contact some contractors or design studios to ask questions, maybe to get the ball rolling, etc. Questions are good, but wishy-washiness is bad.
Let's face it, NYC is still a wild jungle, full of lots of colorful characters, businesses, etc.; some very good, some not so good. When contacting a potential contractor or company, make sure you are clear in your own mind on exactly where in your timeline you are. If you don't know where you are in the timeline, wait until you do know where you are in your timeline. You don't want to set a bad impression with the first few contractors you talk to by coming across as not serious. This is NYC, time is precious to everybody, especially when you are trying to gather information over the phone.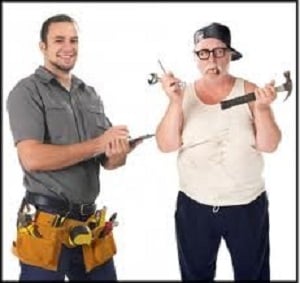 2. FINDING THE RIGHT CONTRACTOR OR COMPANY FOR YOUR JOB
This may be, perhaps, the most difficult part of your renovation. Who can you trust?
Do not rush, take your time, and do your research. Try hard not to take the first bid you receive. Always compare contractors and prices, and remember that if it seems too good to be true, it probably is.
There are several reputable resources for finding a contractor or company that will match your needs and desires. Angie's List, Manhattan General Contractor, etc. Your top listed results in an internet search should be a good place to start, and definitely, READ REVIEWS!
The bids you receive from contractors can and will vary tremendously, this is completely normal. Get at least three estimates to ensure that you're not paying too much or getting too little. Often, selecting the one in the middle (not the cheapest or the most expensive) is the smartest decision.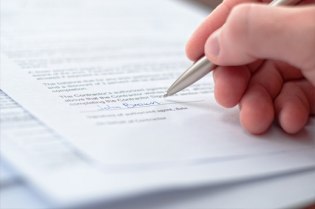 3. OBTAIN A WRITTEN ESTIMATE AND EVENTUALLY A WRITTEN CONTRACT
Always always always have everything in writing. Reputable companies will insist on everything in writing as well, so let that be a comfort to you rather than a scary thing. You want everything on paper!
While larger home renovation companies are unlikely to skip town with your deposit, they may be pricier than smaller or general contracting firms. This is why it is recommended to go with a middle-of-the-road or higher-end contractor, as there are certain inherent insurances provided, the most advantageous of which is you will most certainly receive very good quality work.
Larger companies in the city spend a fair amount of money on marketing, and bad reviews just won't cut it with these companies. Get everything in writing, insist on copies of all documents, and also, most reputable contractors will setup a payment plan for your renovation. A payment plan allows you, the customer, some control of the pace of the job, and the money flow.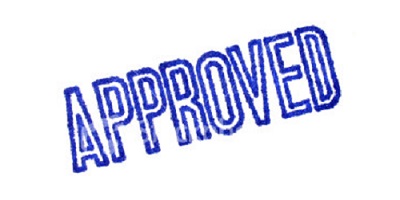 4. APPROVALS
Remember, this is the jungle, getting the city and/or your Coop Board to approve your renovation project can be a pleasant experience, or a real nightmare. Be in good communication with your property manager or superintendent. Make some phone calls and let them know what you are planning, hiding any plans from them will only turn into nightmares later.
Most reputable companies in New York will be seasoned in knowing what types of approvals will be required for your specific project, and that can be discussed with your contractor or project manager in the beginning phases of your renovation.
Also, most reputable companies have dedicated staff on-board who regularly work with condo and coop boards, engineers, the Department of Building, etc., and there is usually a rapport established between these "Expediters" and the office requiring permits and insurances.
Your building will not let a non-licensed or non-insured outfit make any renovations without prior proof of updated licenses and insurances.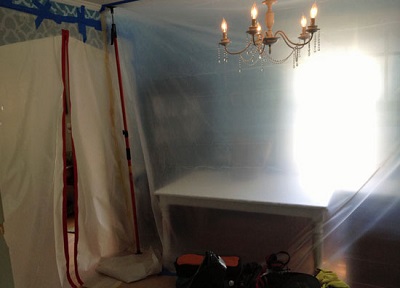 5. WHERE TO LIVE DURING YOUR RENOVATION
This is a difficult subject to cover. Do you live in your apartment while the renovations are taking place? Sometimes yes, sometimes no. This is a part of your renovation that will require you to do some research, make some plans, expect things to "happen" or slow the job.
Most contractors would prefer you not stay in your apartment (except for minor renovations). This is an impossibility for most folks, as we are not all made of money. So have this conversation with your contractor or designer, or project manager well in advance before the actual work begins. This pre-planning will eliminate a serious amount of stress in your life, and will allow your contractors to move quickly and efficiently through your renovation.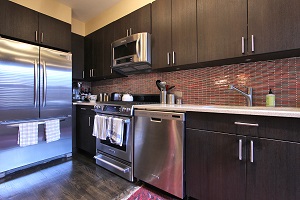 6. WRAPPING UP
As your renovation progresses, it is very important to stay in regular, healthy contact with your contractors and crews working your renovation. You want to stay on top of things as they are happening. There is nothing worse than coming near the completion of your renovation and noticing something you are not happy with. Effective and healthy communication is key. Remember, your contractor wants you happy, and your contractor wants to get out of your hair ASAP.
The contracts have been signed, the deposits and payments have been made, there is no reason for your contractor to delay your job.

In conclusion, I will reiterate to make sure you have time for this. You do not deserve the headache of rushing the situation, and no contractor will respond well to your rush situation either, unless of course you have money to burn. Here is this great bastion of commerce, opportunity and capitalism, money can make anything happen. But, I digress. Be prepared, be patient, be smart, and be sensible.
photo credits: Carl Dwyer, freeimages.com, reliablecomfort.com/blog, www.never-paint-agai.com, www.vanellachiro.com, www.cathygreeninteriors.com.