Home Planning & Renovations
NYC Homeowners Love these Bathroom Shower Fixtures
By Tiffany Smolick
November 24, 2022
One of the unexpectedly fun features to pick out during a bathroom renovation is the shower and tub fixtures. Depending on the color inspiration, material, and style you choose – can define your bathroom design. Picking the right bathroom shower fixture will ensure your space achieves the desired aesthetic.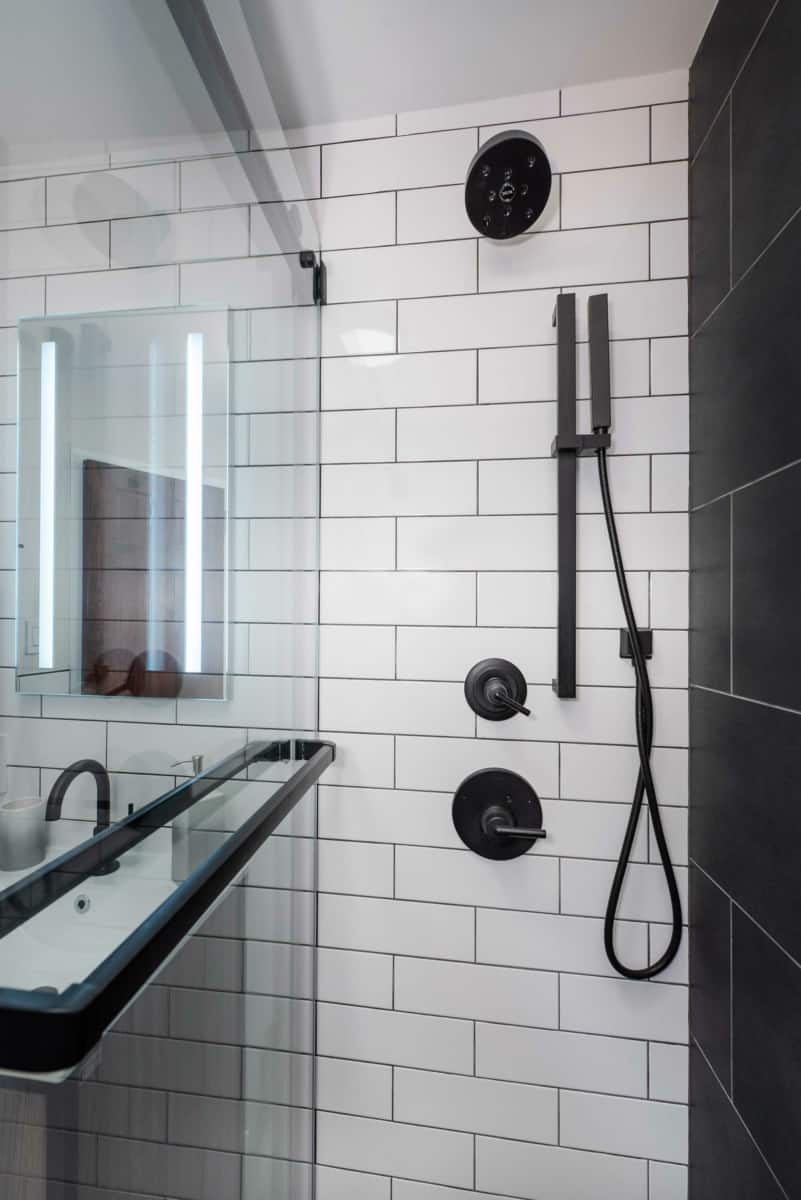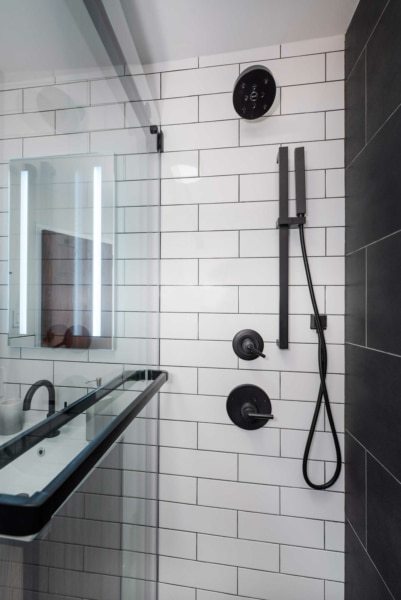 Ultra Contemporary
For this Midtown West bathroom renovation featuring super chic black elements, the homeowner decided to go for an ultra-contemporary design with these matching matte fixtures. The added sleek rectangular removable shower head really rounds out this appearance. MyHome Project Manager, Andri Tchelidze, and Remodeling Consultant, Adam Blake designed and managed this NYC bathroom renovation.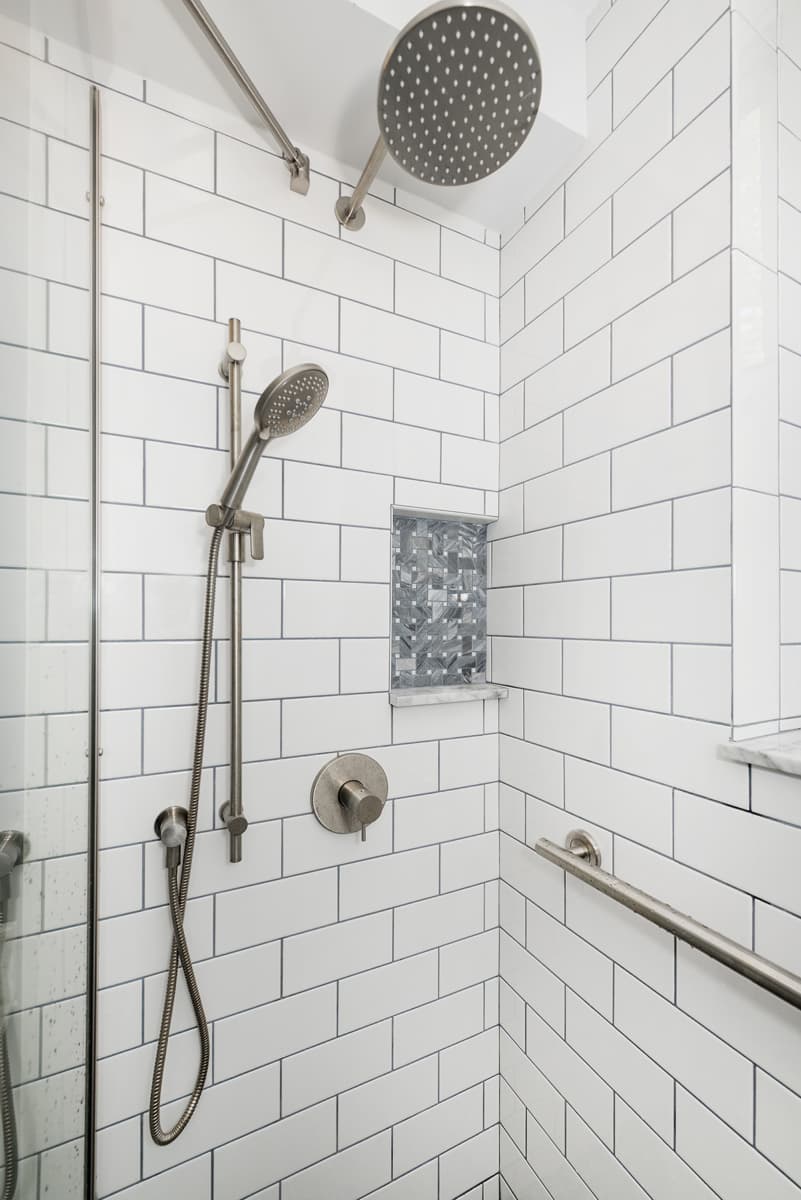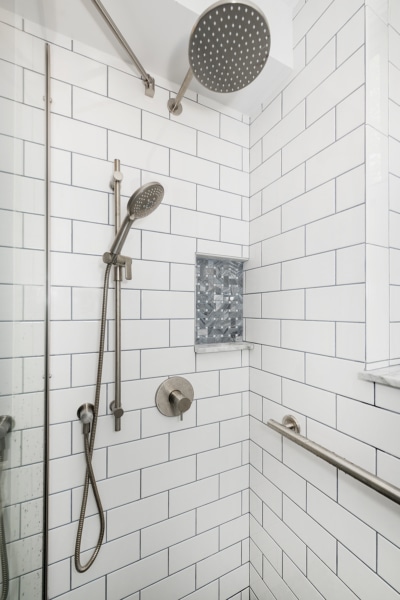 Timeless Feel
A bright Brooklyn bathroom remodel is made even more alluring with classic fixtures. The white subway tile blends well and allows the fixtures to truly shine. Project Manager Rafael Parra and Interior Designer Ben Pitt completed this modern bathroom remodeling project earlier this year.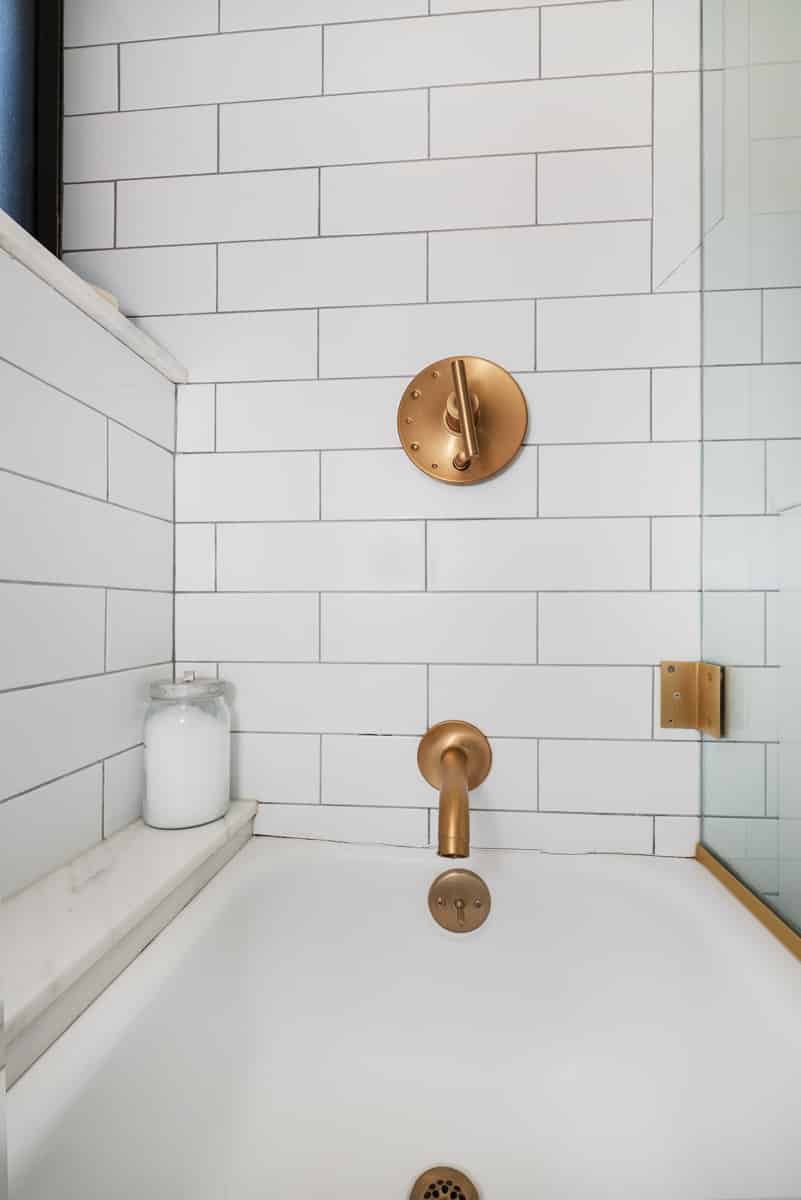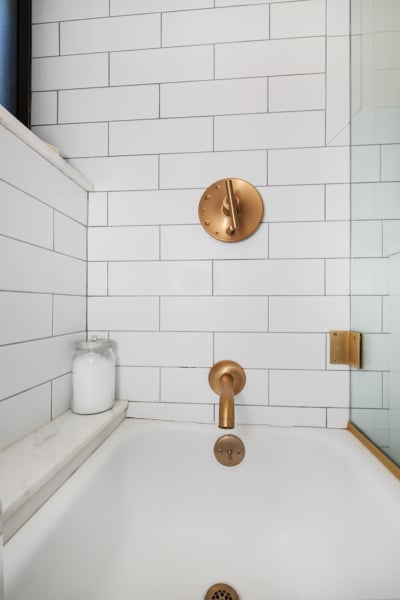 Marble & Metallics
Marble accents and polished metallic fixtures bring sparkle to this Lower Manhattan bathroom. The homeowner used brilliant colors such as this to let creativity and personality show in their renovation. Remodeling Consultant Ben Pitt and Project Manager Anri Tchelidze collaborated and brought this Manhattan project to life.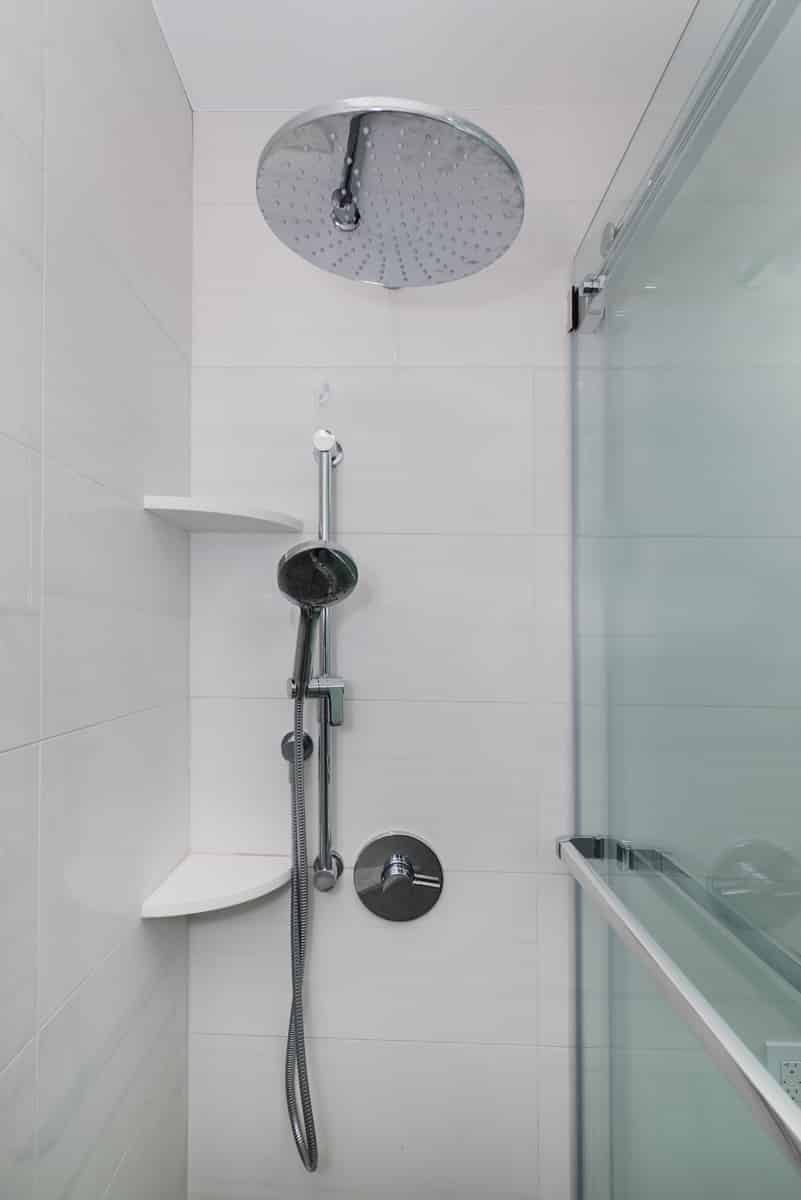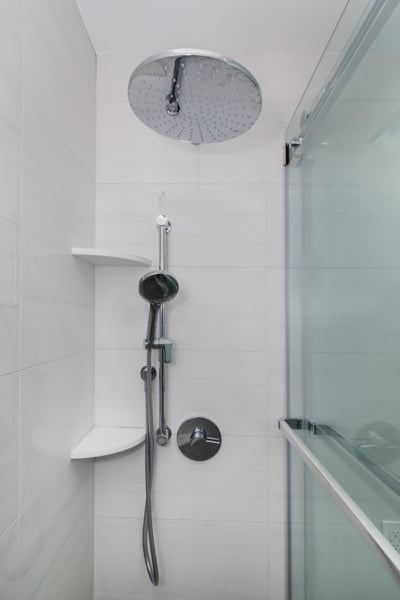 Contemporary Spa
The Upper West Side is where New Yorkers pride themselves in minimalism and contemporary style. An oversized shower head ensures this renovation gives the homeowners a spa-like feel. Project Manager Rafael Parra and Remodeling Consultant Ben Pitt teamed up once again to design and construct this space with a large tile and silver fixture combo.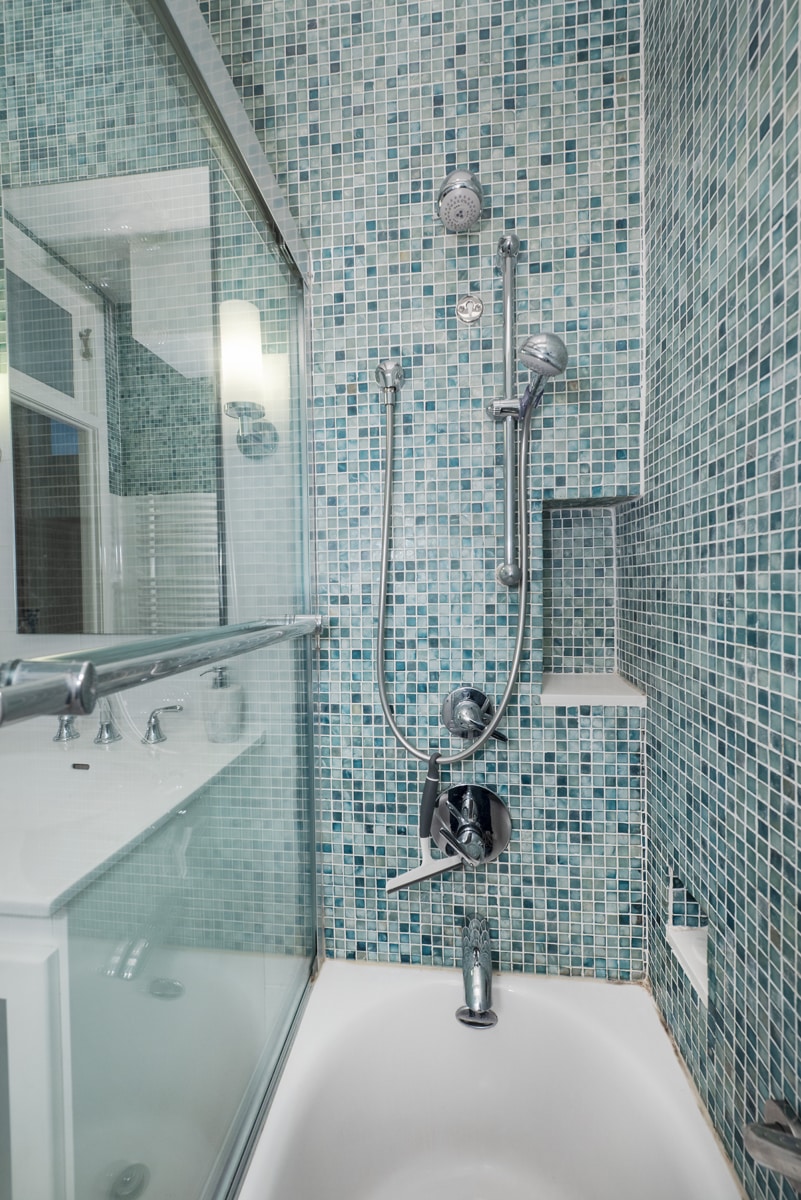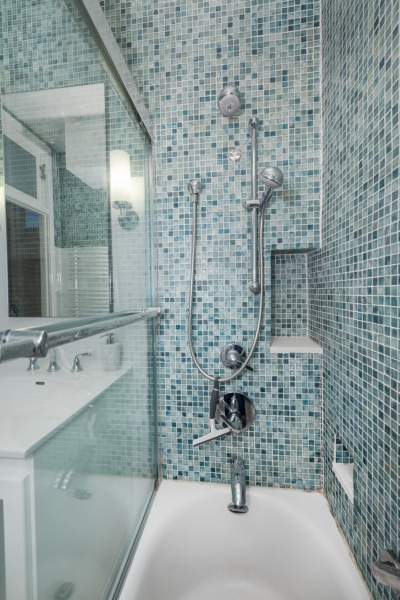 Simple & Stylish
A simple yet stylish shower and tub faucet combo perfectly compliment the eye-catching blue mosaic tiles in this Manhattan remodel. Just last year Project Manager Anri Tchelidze and Remodeling Consultant Ben Pitt brought this aqua-inspired space from dream to reality.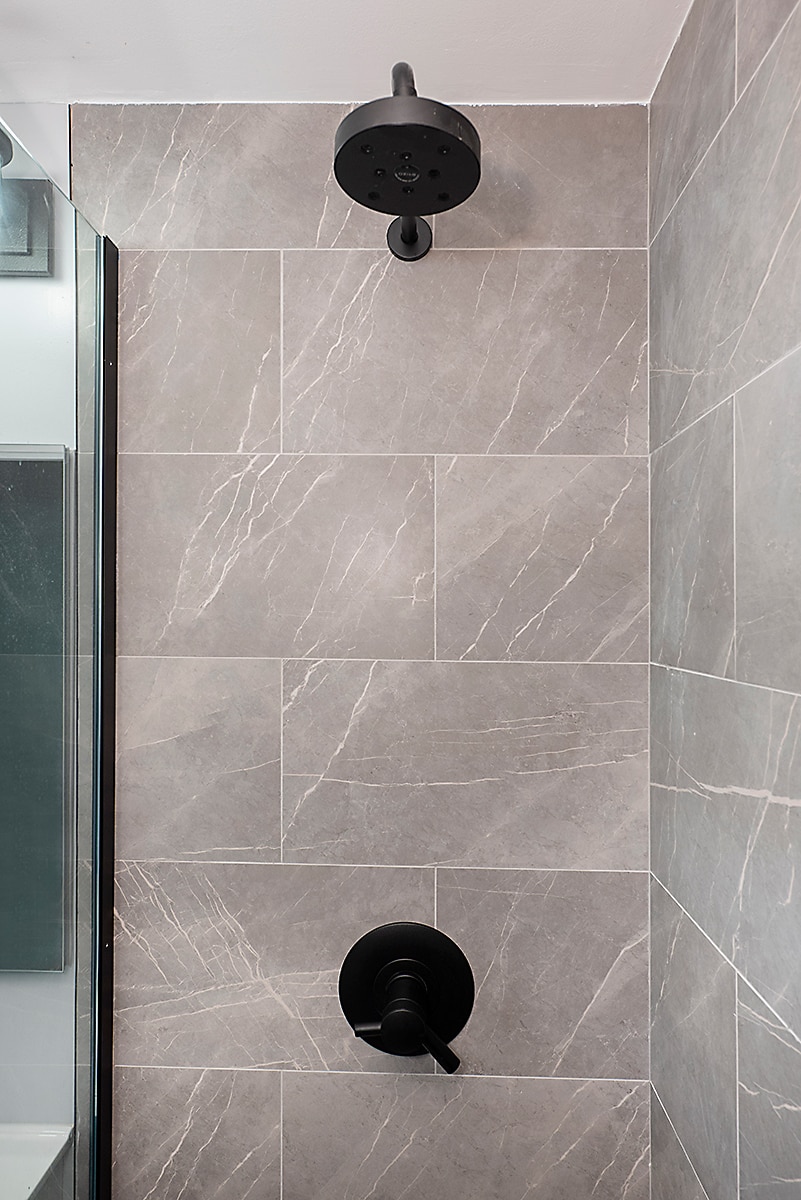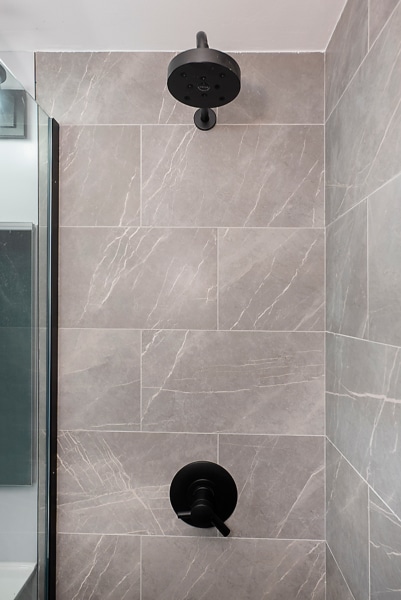 Beautiful Black Matte
A beautiful bathroom renovation is easily accomplished with matte black fixtures combined with extra large stone tiles. Black and gray are very trendy color schemes for the upcoming year. MyHome's Remodeling Consultant Eran Chelcinski took the lead on crafting this stylish space in Midtown West.
NYC Based Showroom
If you are worried about where to find dozens of beautiful fixture options, never fear! The MyHome Design + Remodeling showroom is conveniently located right in the heart of Manhattan. The showroom is home to hundreds of bathroom remodel materials and also home to a helpful team on site. Talk to the knowledgeable folks there about the best upgrades for your apartment. We also offer completely free virtual design consultations with a professional designer that are perfect for planning these upgrades.