Design
The Advantages and Disadvantages of Engineered Quartz
By Tiffany Smolick
According to MyHome Designers, homeowners frequently indulge in the perfect countertop material for both the kitchen and bathroom and have progressively done so. To help you with your countertop decisions, we asked our remodeling consultants, project managers, and designers to tell us which is their favorite countertop material. The clear winner was engineered quartz.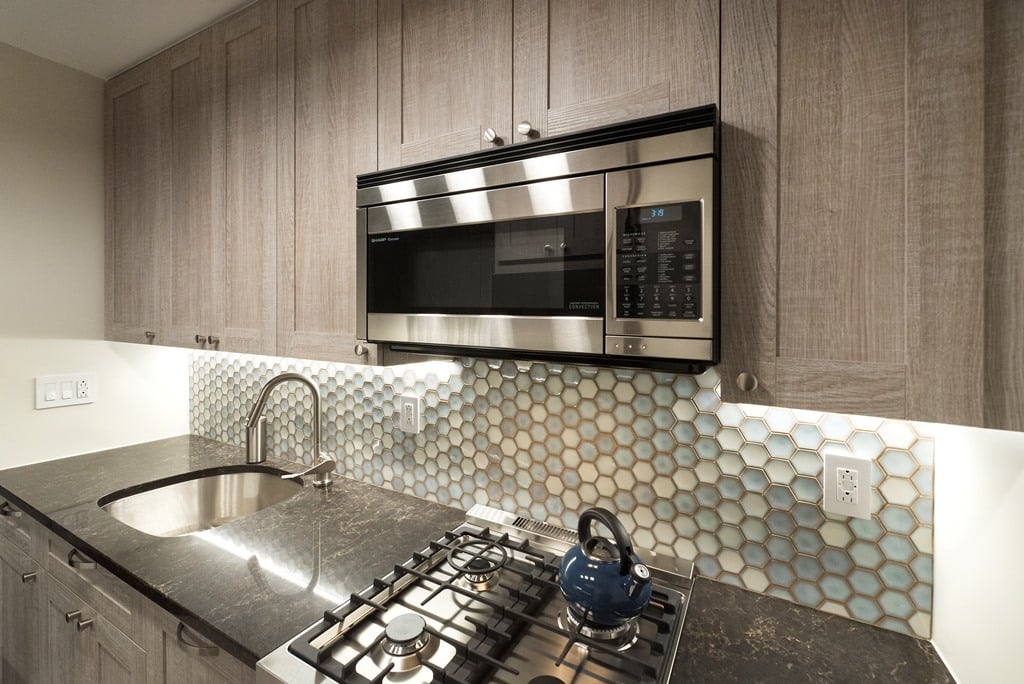 What is Engineered Quartz?
Engineered quartz is a man-made material that is ninety percent ground quartz mineral and ten percent mixture of pigments, polymers, and resins depending on the manufacturer. Engineered quartz recently gained popularity because it is less expensive.
The cost depends on who manufactured the material as well as installation costs. You can expect to pay anywhere between $60 to $120 per square foot for engineered quartz and another $180 to $350 per square foot for the installation. The most well-known manufacturers of engineered quartz are Caesarstone, Silestone, and Deckon.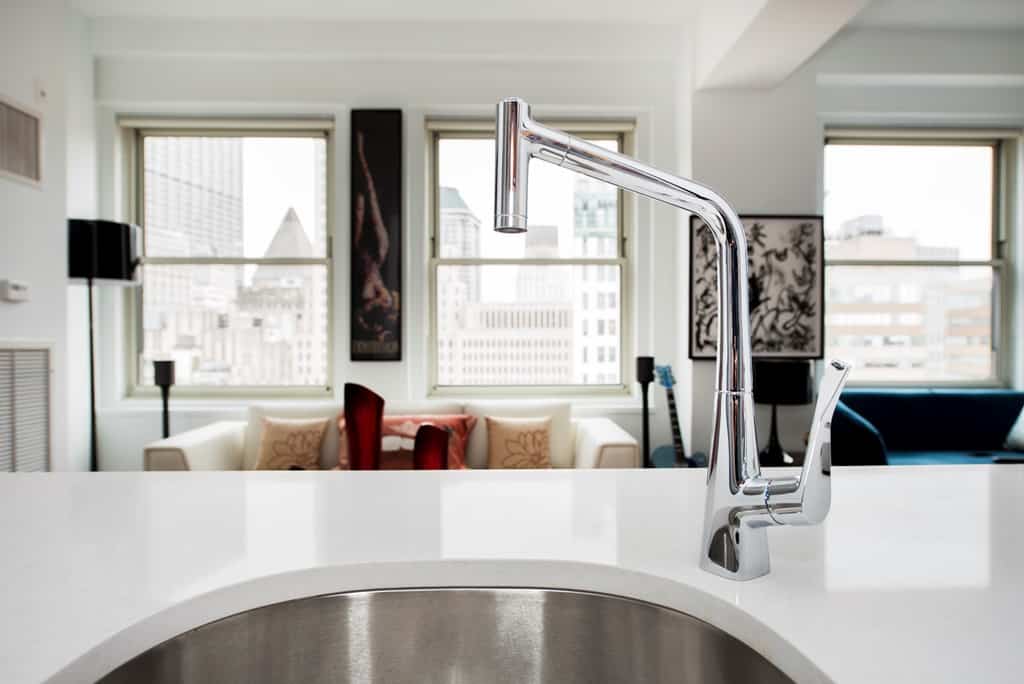 The Advantages of Engineered Quartz
#1: Finishes
Engineered quartz comes in a variety of finishes and colors, making it stress-free to decide what works best for your taste and palette. You can pick from a variety of options such as speckles or veining that mimic natural stone or a solid color. Several engineered quartz selections look so similar to the authentic stone that it is hard to tell them apart. 
#2: Durability
Engineered quartz is exceptionally durable. This is particularly important in the kitchen and bathroom, since they are usually the most used rooms in your home. Engineered quartz can withstand coming into contact with an acidic substance, where most other material would normally stain. It is resilient against cracking, chipping, etching and scratching. Most manufacturers offer an unusually long warranty, but if you maintain your engineered quartz properly, it should last a lifetime.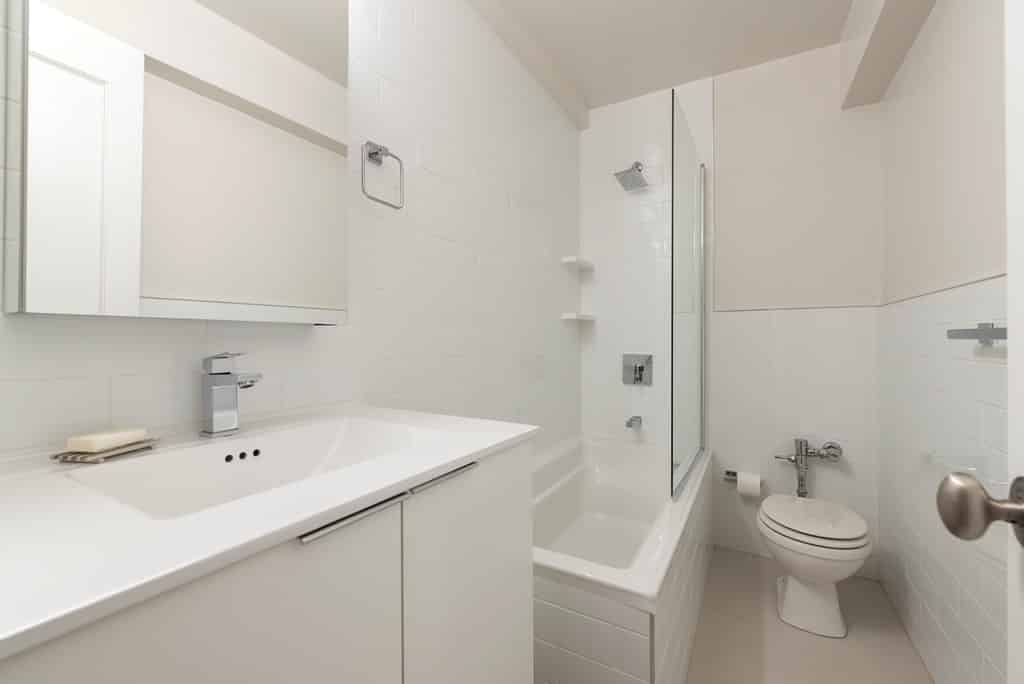 #3: Low cost
Engineered quartz is usually easier to install than natural stone. Considering its durability and quality, engineered quartz is relatively cost-effective compared to other options. If you're on a budget but want something stylish and durable, then engineered quartz is a great choice. The price depends on the color, finish or veining you choose. Depending on the veining, the cost can be as much as natural stone, but nevertheless engineered quartz is still a great choice because of its value.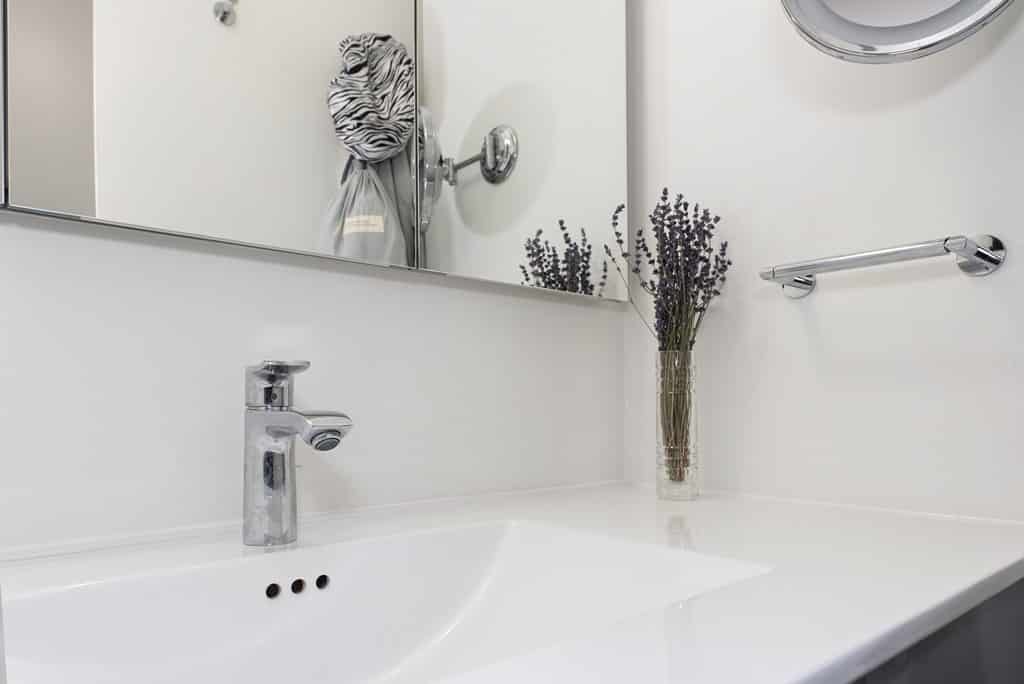 #4: Nonporous
Engineered quartz is hard to stain because of its nonporous quality. The nonporous quality also does not allow viral or bacterial growth, which is extremely important in areas such as your bathroom. All you need to clean engineered quartz is soap and water. You can avoid abrasive scrubbers or harsh chemicals.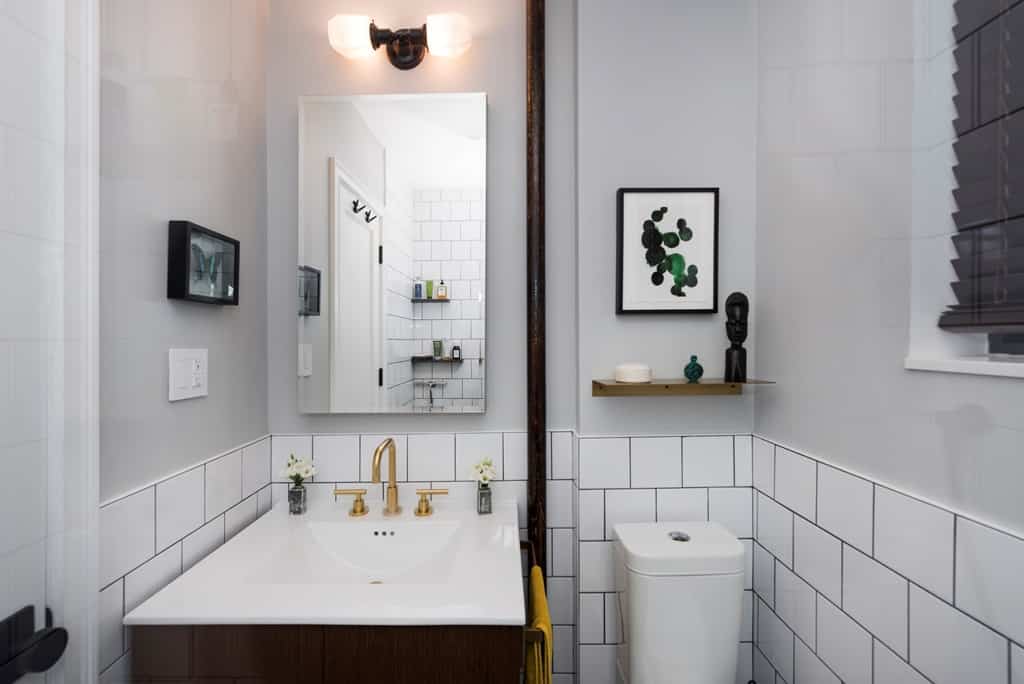 The Disadvantages of Engineered Quartz
#1: Visible Seams 
Engineered quartz can be rendered as a rip-off of a natural stone. This is true when the veining appears too symmetrical or perfect. If you need to use numerous slabs of engineered quartz, you will most likely see the seams. This is not an issue for bathrooms because the countertops are typically smaller.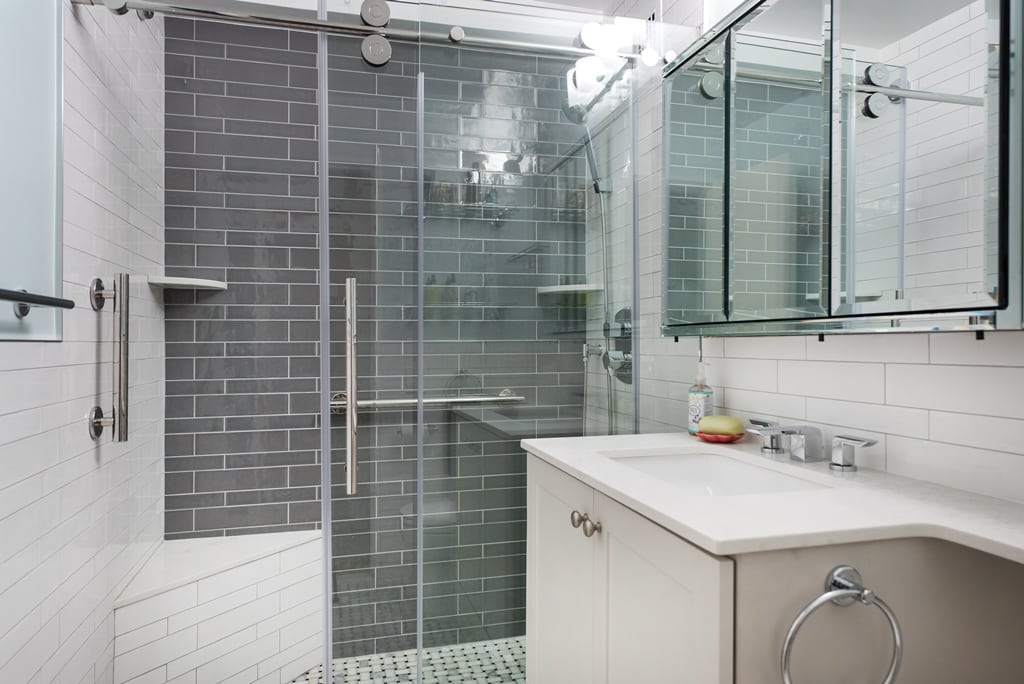 #2: Heat Damage
Engineered quartz can and will be damaged if you set hot instruments such as curling irons on it with no protection. To avoid heat damage, you will need to use a trivet for hot items. Engineered quartz is not indestructible.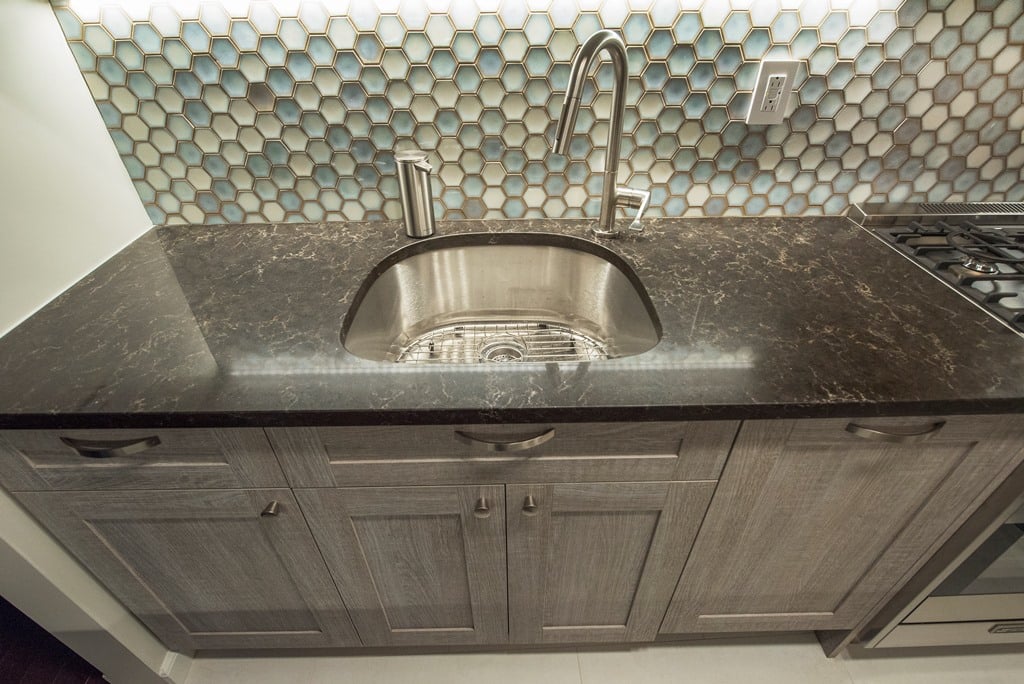 #3: Household Cleaners 
All-purpose household cleaners that contain bleach or acidic elements will damage your engineered quartz. Before using any cleansers, first check the manufacturer's cleaning recommendations. Some engineered quartz is less stain-proof than others. If you're looking into this as an option for your renovation or remodel, you must do due diligence and research the choices for your lifestyle.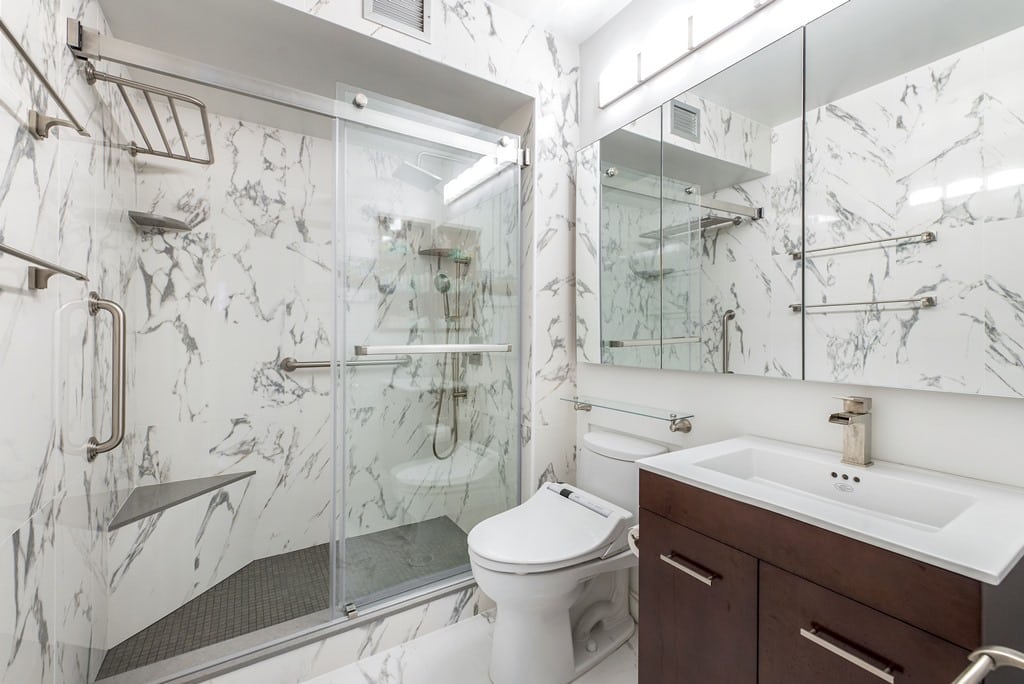 Engineered quartz is a popular countertop material for bathrooms and kitchens alike. Use our list of advantages and disadvantages to see if it is right for your next renovation project.
. . .
We hope you found this bit of information helpful, inspiring, and motivating in renovating your kitchen and bathroom.