Home Planning & Renovations
How to Choose the Right Lighting for Your Bathroom Remodel
By Tiffany Smolick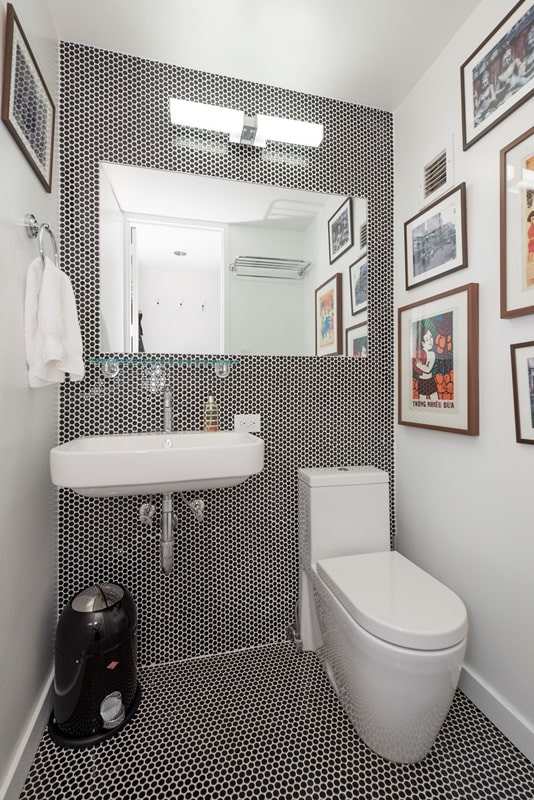 Getting ready for work can be particularly tough if you have the wrong lighting or inadequate lighting in your bathroom. A good bathroom design should include multiple light sources. When you're choosing to light for your bathroom remodel, you'll have several options depending on size, layout, and style. Two bathroom light sources to consider are sconces and mounted fixtures. With both sources there are various options, below we will discuss the various options for each category.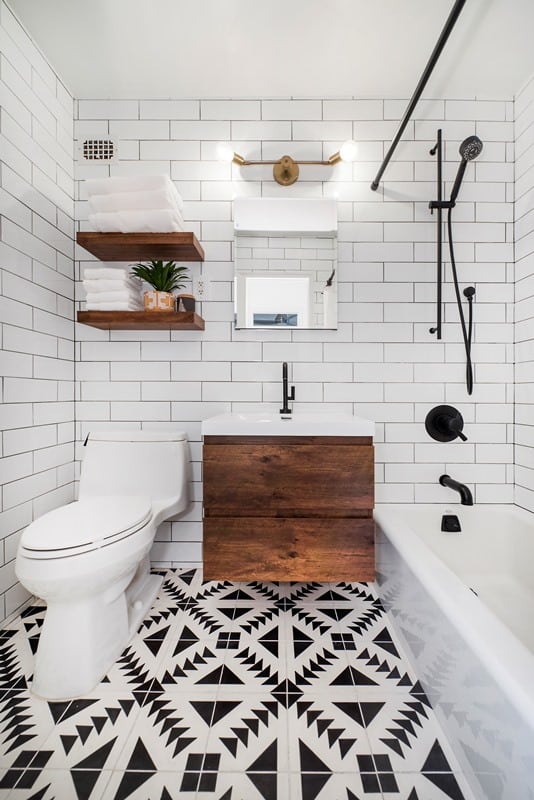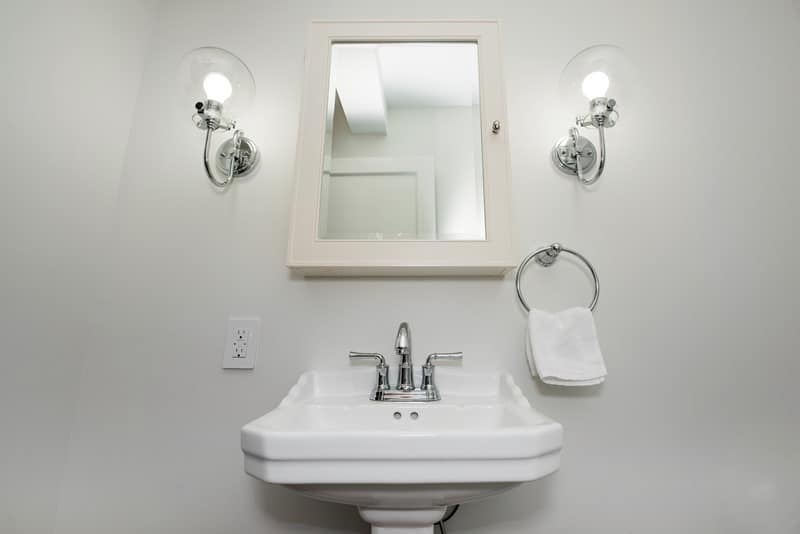 About Sconces:
The light from your sconce should softly illuminate the room, but still be bright enough for grooming and applying makeup. The shade of your sconce is very important because the transparency and hue affect how light is emitted into your space.
The primary location to install sconce is on either side of your vanity mirror. This design provides the perfect lighting for your sink area. The general rule is for your sconces to be mounted anywhere between 65 and 70 inches away from the floor to be at eye level; allowing for light to illuminate without casting shadows.
If you have a small space to work with but love the style of sconces, take into consideration how far away from the shower/bath will the sconces be located. If they are located so close that a risk of having contact with water is highly likely, then you should consider finding sconces that have a "damp" rating to be sure that it's secure to get wet.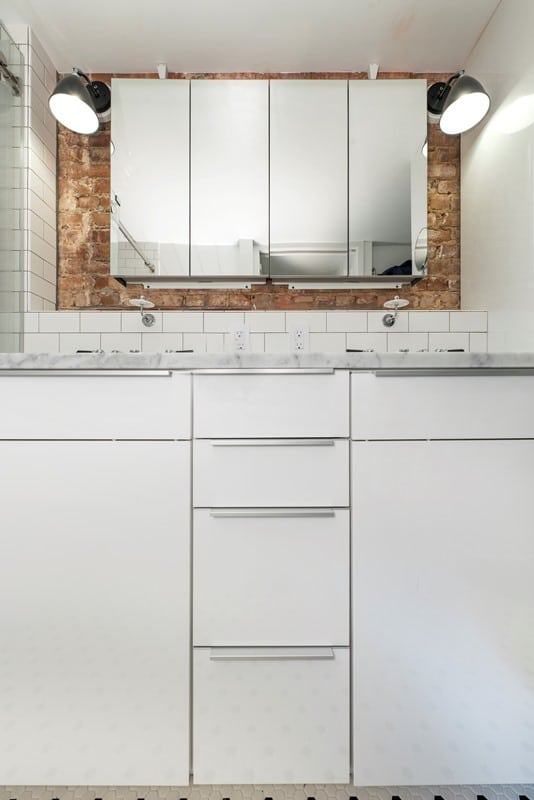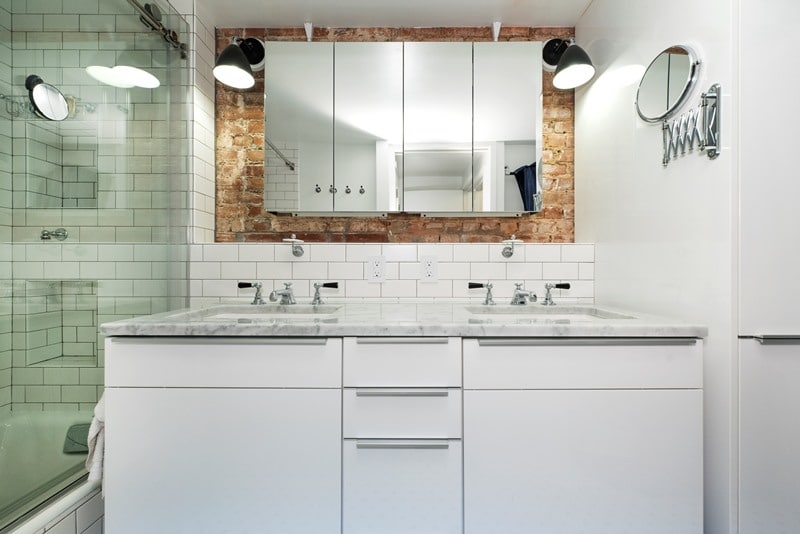 Mounted Fixtures:
Sconces can illuminate an entire bathroom if the bathroom is small enough. However, if your bathroom is larger you still might need additional light sources. Such as mounted fixtures, recessed lights, track lighting, and ceiling fixtures.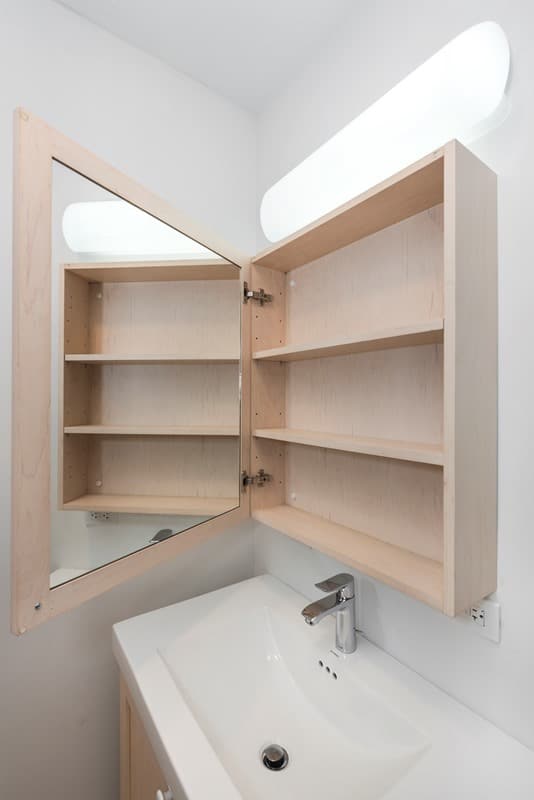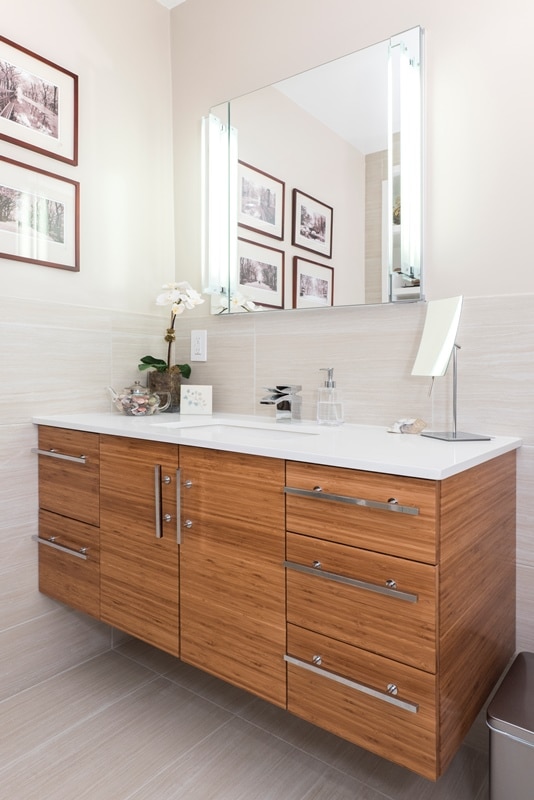 If the space is narrow then you should mount fixtures on either side of the wall. This style of illumination can still be effective but will still allow your design to maximize the size of your mirror. While mounted fixtures on either side of your mirror are considered to be the best choice for casting light evenly across the face, although mounting fixtures above the mirror is still a one of the most popular design choices.
Reliant on the size and position of your vanity and mirror it might be impractical to do otherwise. If you have no choice but to mount your lighting above the mirror please note that it should have a higher wattage bulb and be at least 75 to 80 inches to be in the best position for the light to fall evenly over the sink.
Another example of mounted fixtures is the three lights over a larger vanity. This is an illustration of a fixture with multiple shades. This style fixture is available in multiple sizes, allowing for your designer to size the fixture in relation with the width of the mirror. It's challenging to have excessive light in a bathroom, so don't cut corners on larger fixtures if your space can accommodate them.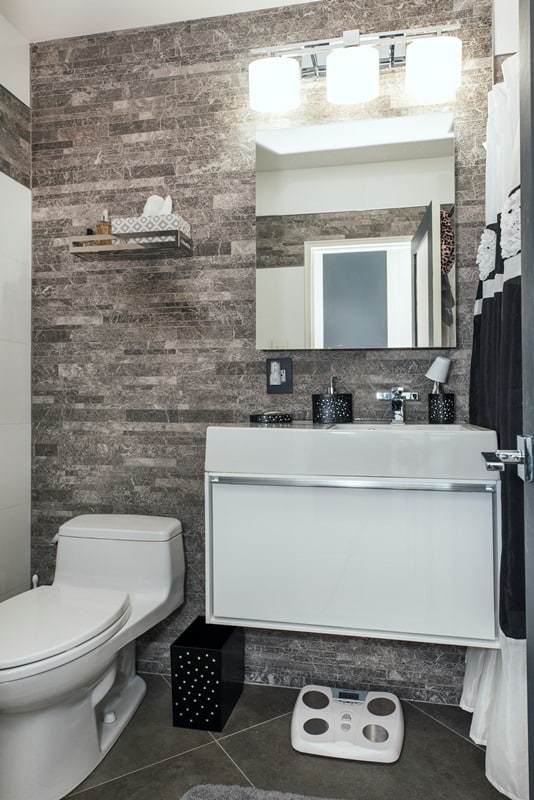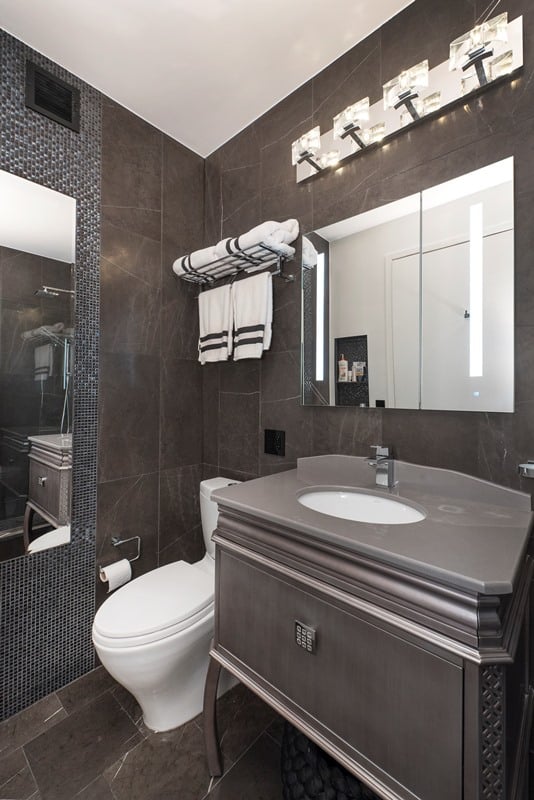 Remodeling your bathroom means you'll have several lighting options. We hope this information about mounted fixtures and scones will help you make the right choice.
. . .