Home Planning & Renovations
Looks We Love: Masculine Bathrooms
By Tiffany Smolick
If you are considering a bathroom remodel, try and give some thought to thinking outside the box this time around! Often times our bath, bedroom, and kitchen ideas trend toward a more feminine approach, as traditionally, women have been the primary driving factors in renovating these parts of our homes.
But this is New York City! Gender stereotypes are quickly becoming a thing of the past, and decorating styles are increasingly welcoming of more masculine styling cues. Subway tiles, dark, rich colors, heavier wood pieces, and more durable surfaces can add a different, dramatic, fresh change to a dated bath.
Here are 6 examples of what many would consider a "Masculine Bathroom." We hope you find these photos inspiring and perfect for your city dwelling:
1. Bold stripes, leather, wood, steamer trunks, oversized mirror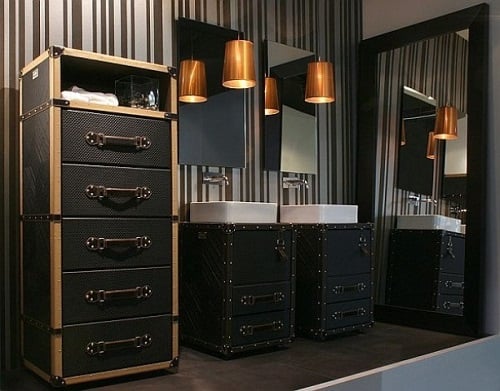 2. Exposed brick, copper, unfinished wood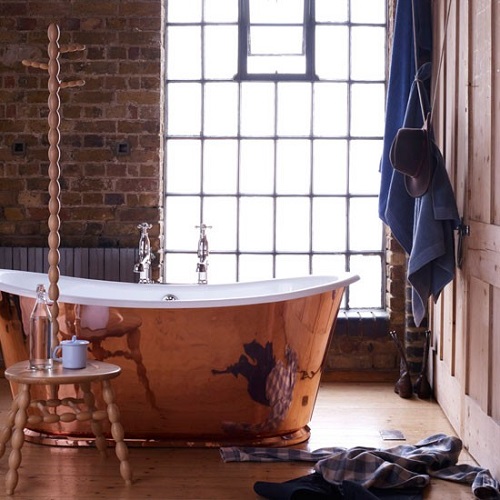 3. Heavy wood details, masculine black fixtures, nautical themed artwork and finishes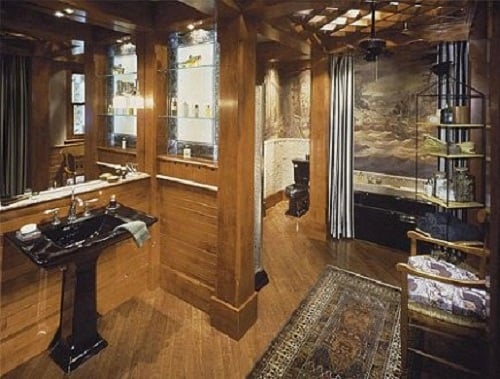 4. Simple, clean, white walls, oversized lighting fixtures, dark accented mirrors, heavy marble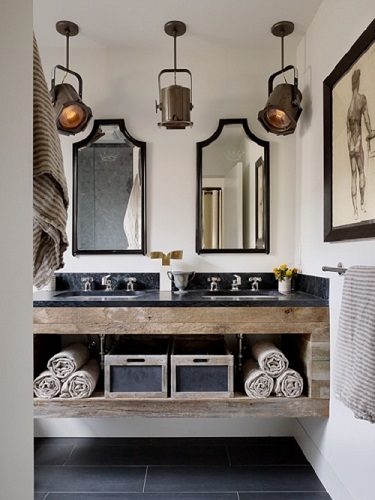 5. Metal and wood finishes, turn-of-the-century inspired industrial age fixtures and wash basin supports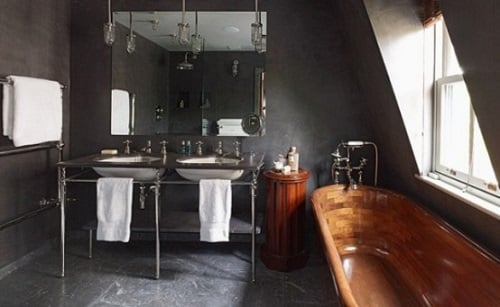 6. Rough-hewn wood beams, exposed aged brickwork, simple fabrics, and antlers!
Strong, dark colors often create a more dramatic and bold look to both big and small spaces. Elegance does not have to be traditionally delicate and refined.
Enjoy!

Image credit for photos 1, 2, 3 to www.digsdigs.com, 76 Stylish Truly Masculine Bathroom Decor Ideas
Image credit for photo 4 to www.livingwithlibby.com, the Refined Bachelor Pad
Image credit for photo 5 to www.atticmag.com, Oriental Rugs in bathrooms
Image credit for photo 6 to www.gattox.com, Rustic Masculine Bathrooms