Home Planning & Renovations
7 Ways to Express Your Style In A Narrow Kitchen Design
By Tiffany Smolick
If you have a narrow kitchen, then you know that it can sometimes feel utilitarian because there is a lot packed into the design of the space. If you have a narrow kitchen, it's easy to throw your hands up in frustration because of the lack of design options. But, even with the limited space, you can still express your style with your design choices. Below you'll find our most popular narrow kitchen designs.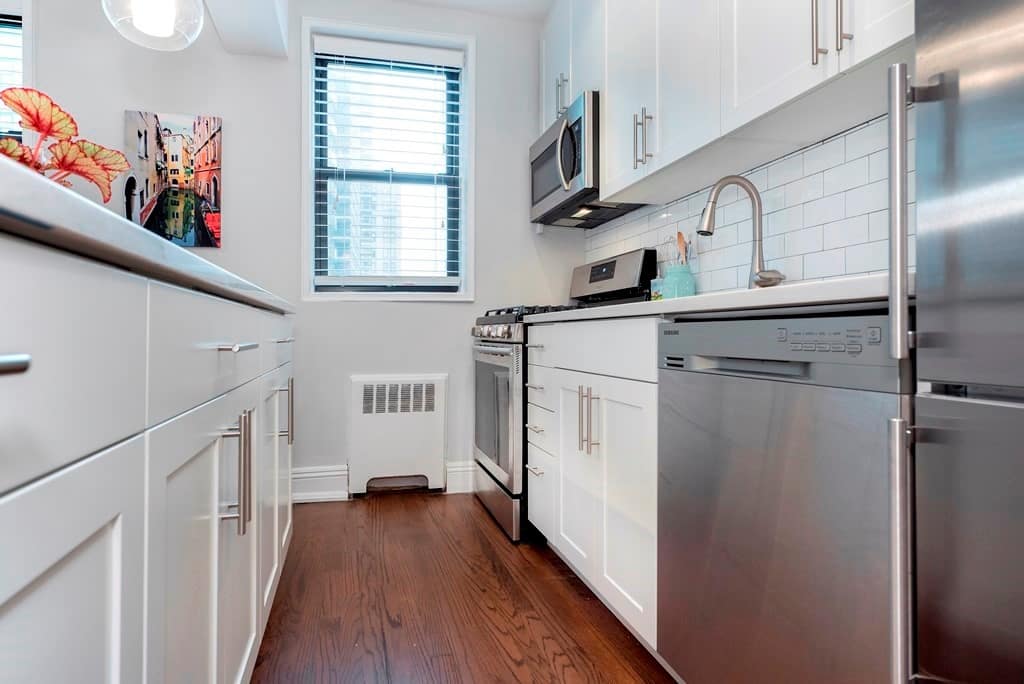 #1: Use Striking Lighting
Once it's time to decide on your kitchen lights, take your cues from the general style and lighting styles throughout your home. You should pick lighting similar to styles that already exist in your home as this will establish a flow amongst all the rooms in your home. Having a unifying theme in your home designs such as finishes or shapes will create cohesiveness.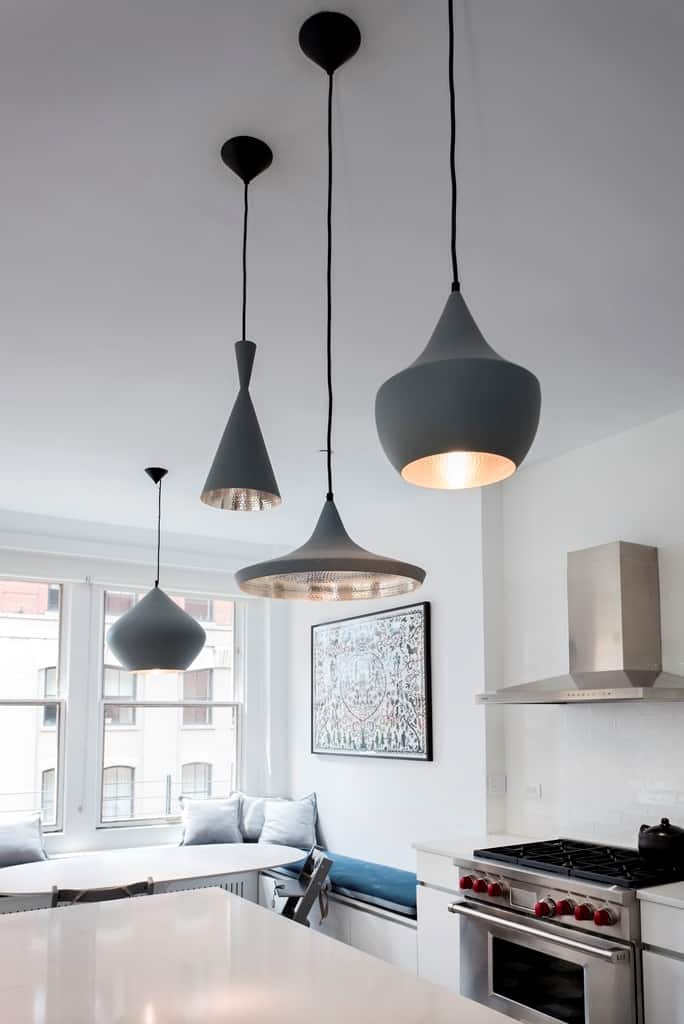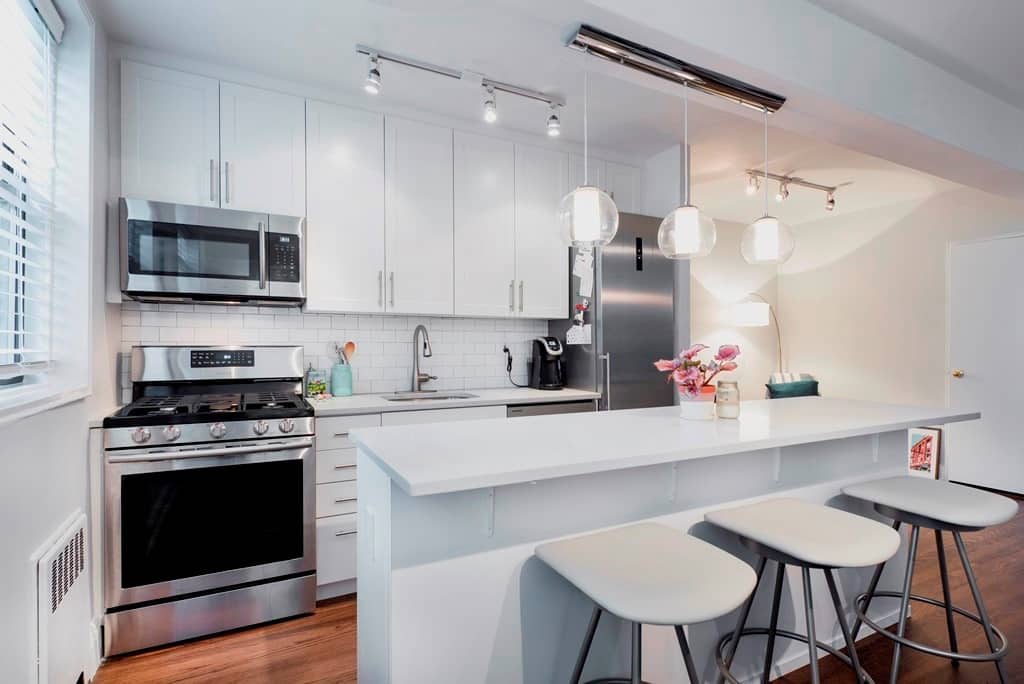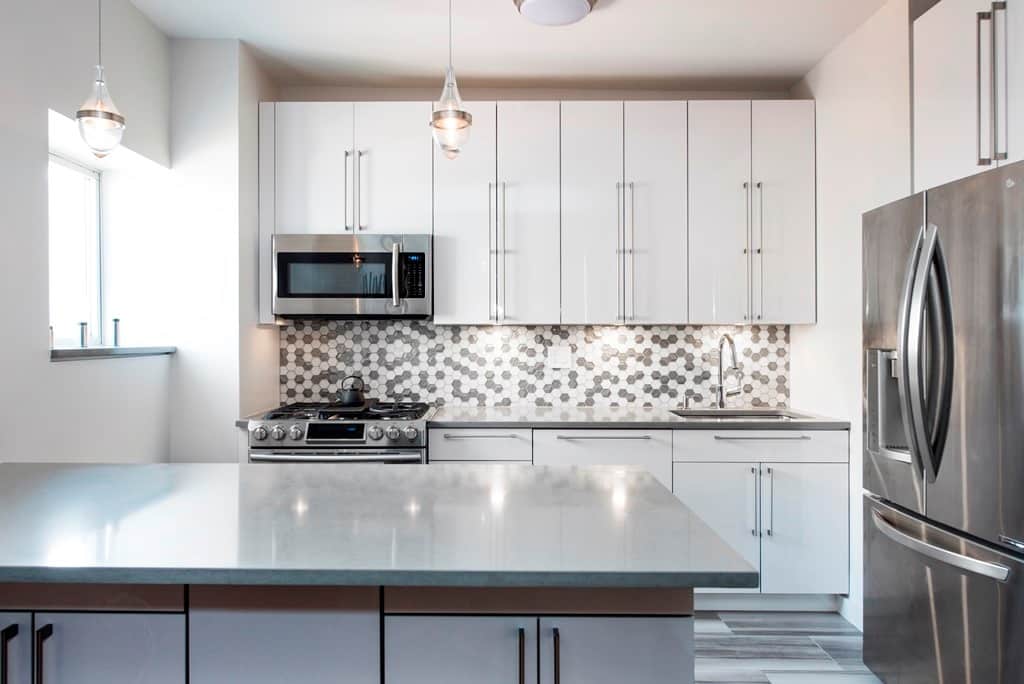 #2: Add Patterns
One way to give your narrow kitchen a pop of style is by incorporating checkered or patterned flooring. In recent years, the classic white and black checkered tile has made a huge comeback.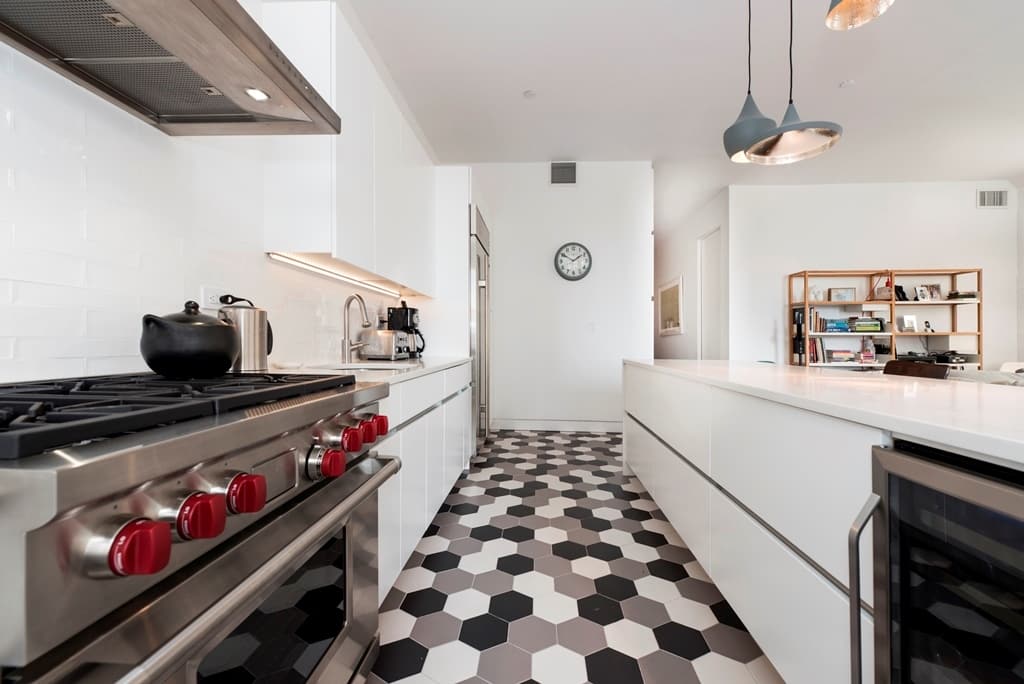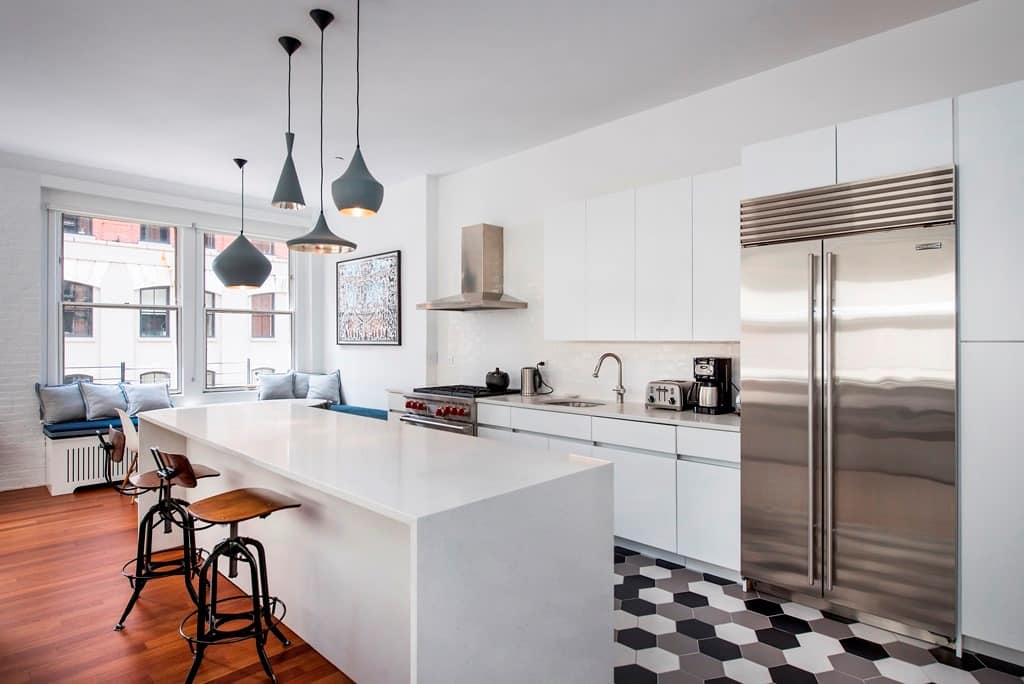 #3: Add an E

at-In Area
It's definitely possible to have an eat-in area with a narrow kitchen. Many people think of an eat-in kitchen as one that provides seating for eight, however despite your space is narrow, you can still accommodate a small counter, an eat-in corner or a bar seating depending on your space.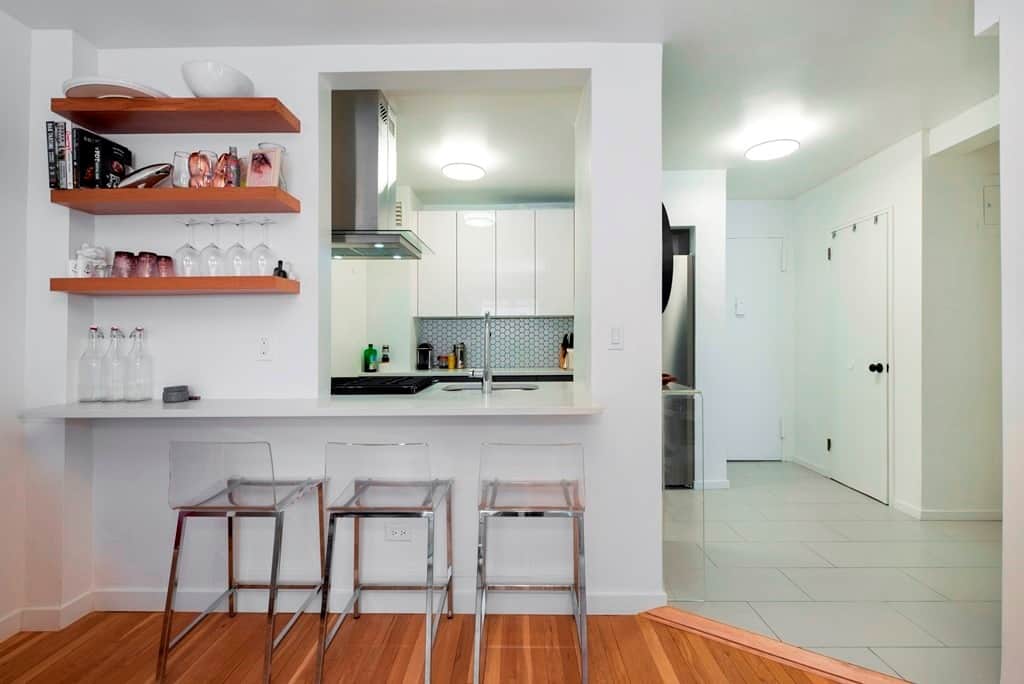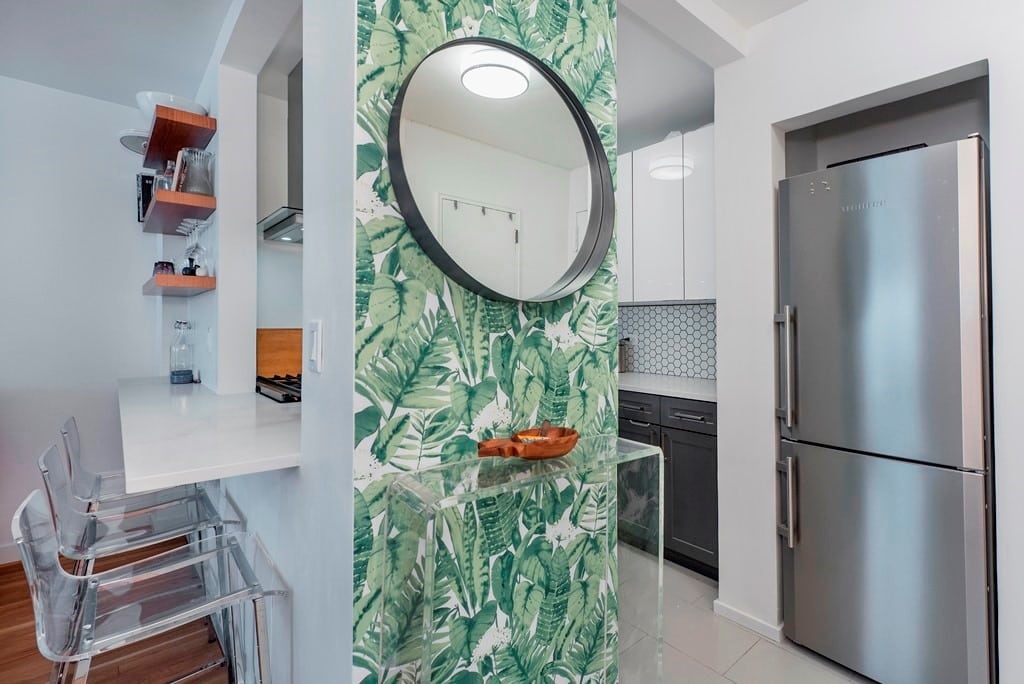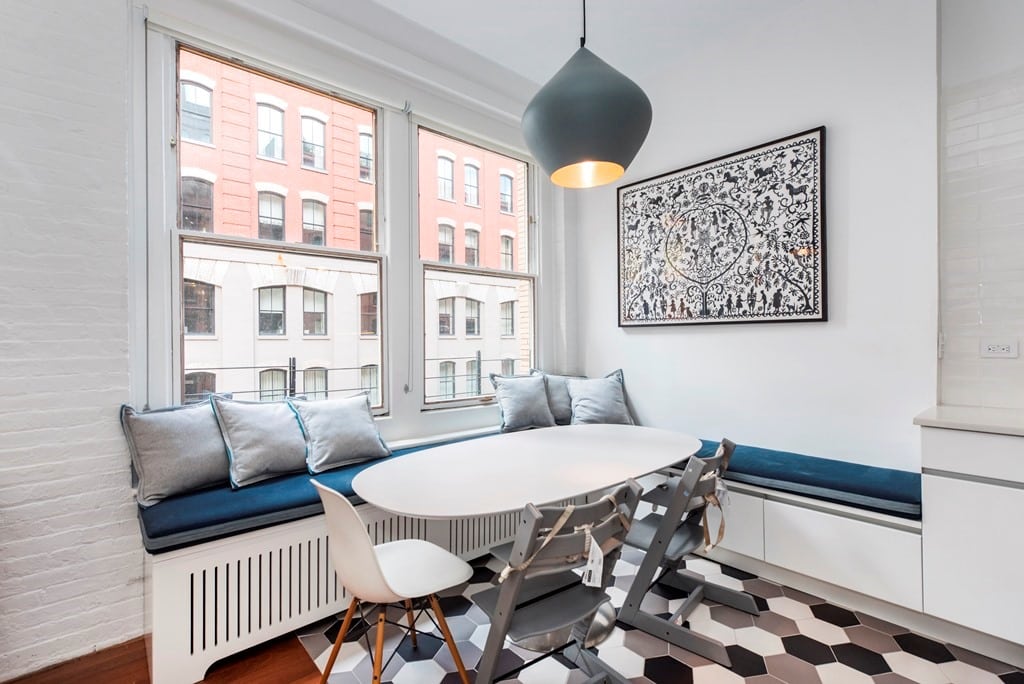 #4: Choose Color
There's no need to be hesitant of your favorite color just because your space is narrow. The design pictured below was inspired by the color blue, giving this well-fit kitchen an airy and stylish vibe.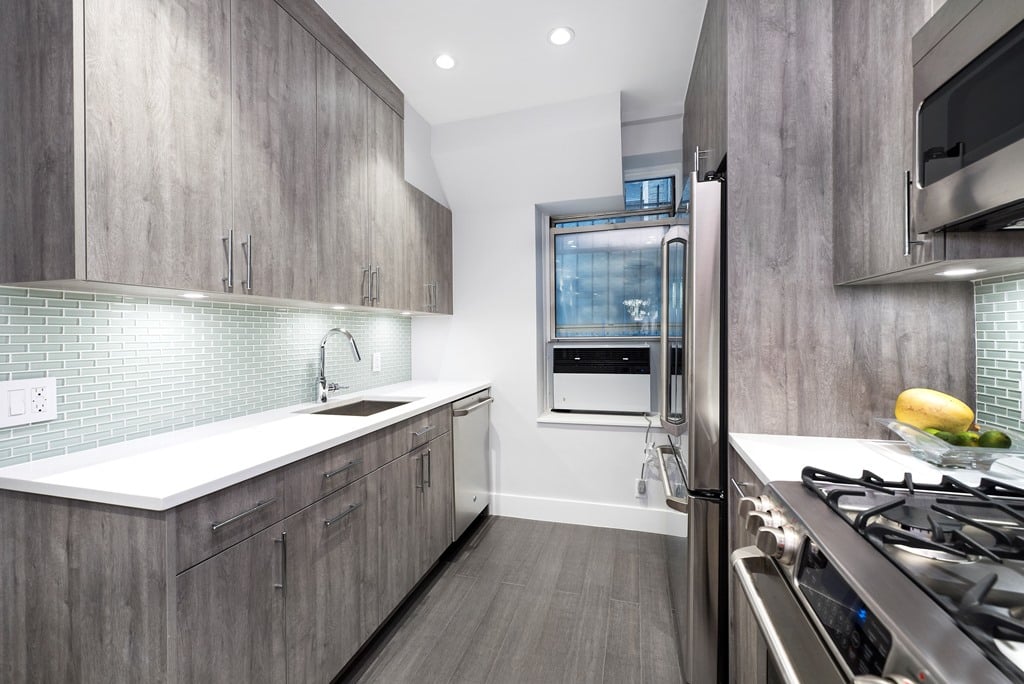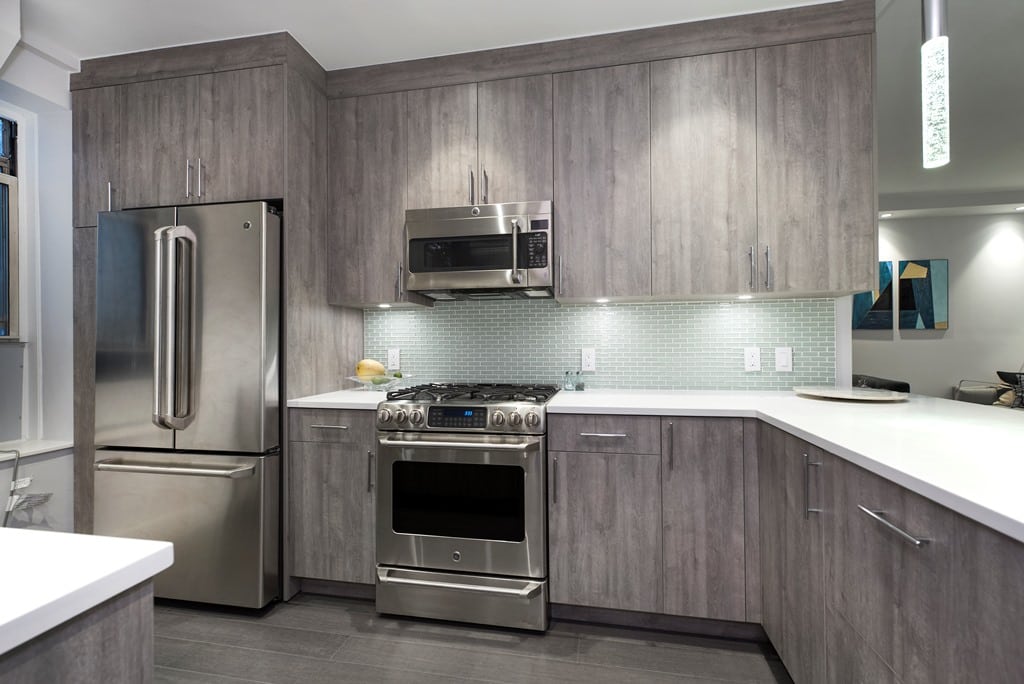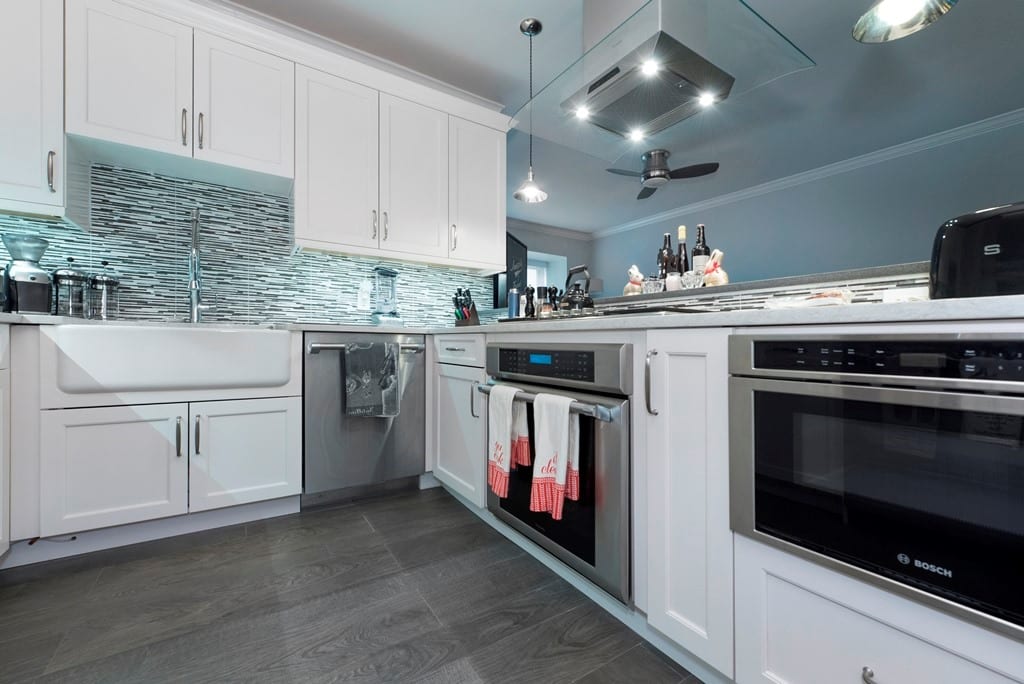 #5: Use a Bold Backsplash
When it comes to designing for a narrow kitchen, it's all about the details. A backsplash works well because it will draw attention away from the narrow overall look of your space. Your backsplash should be an opportunity to use this space as an attention-grabbing focal point of your kitchen. Because your space is narrow doesn't mean you have to stick to a small pattern, larger-scale patterns can give the eye a trendy place to land.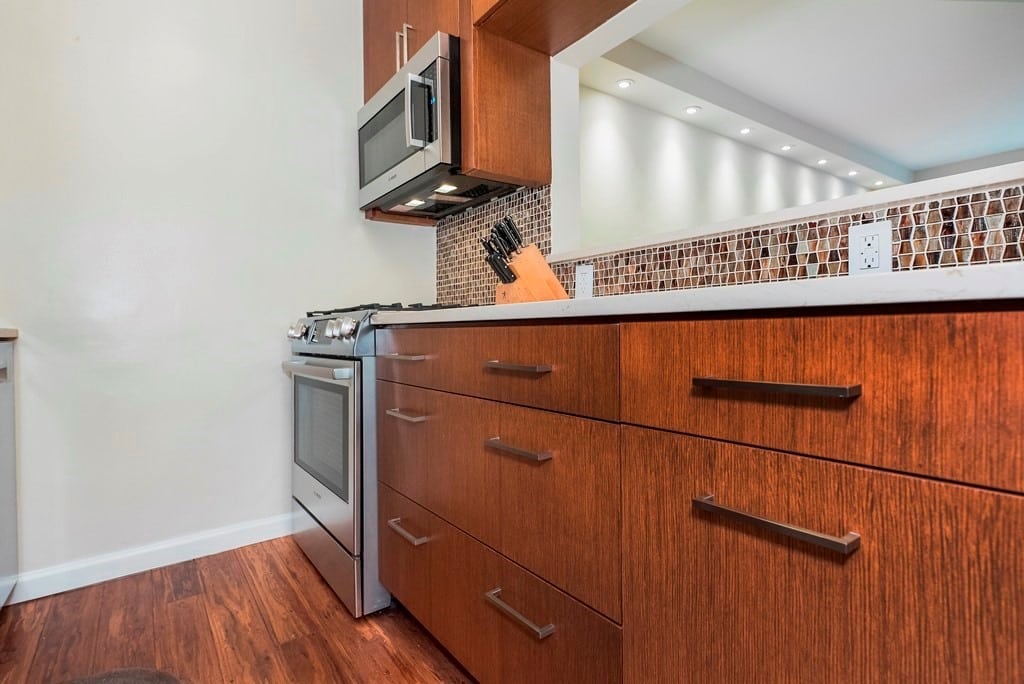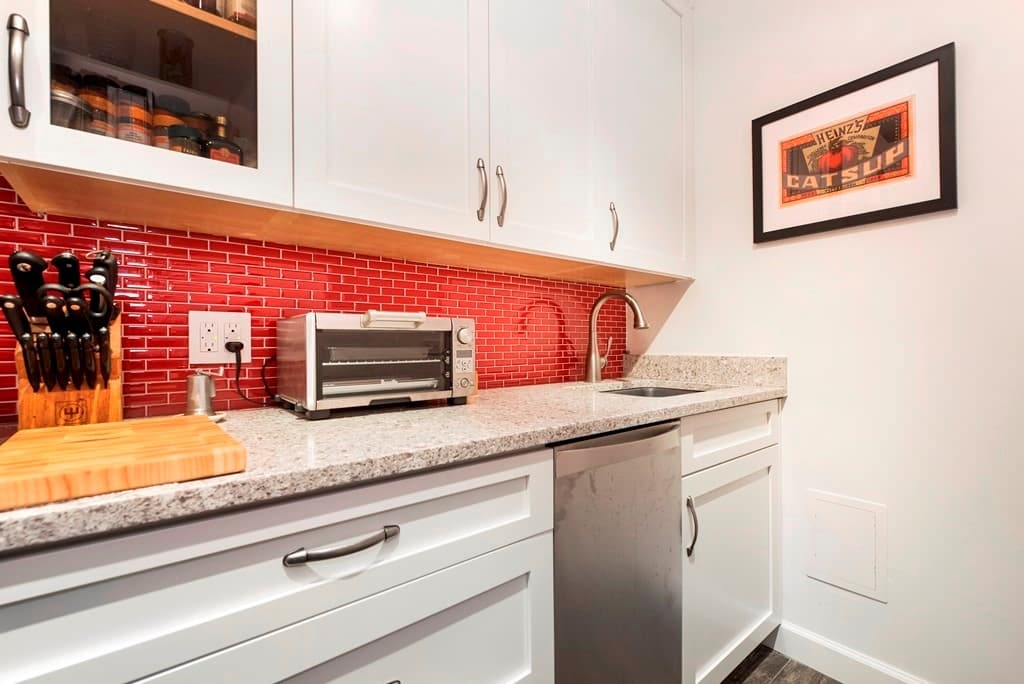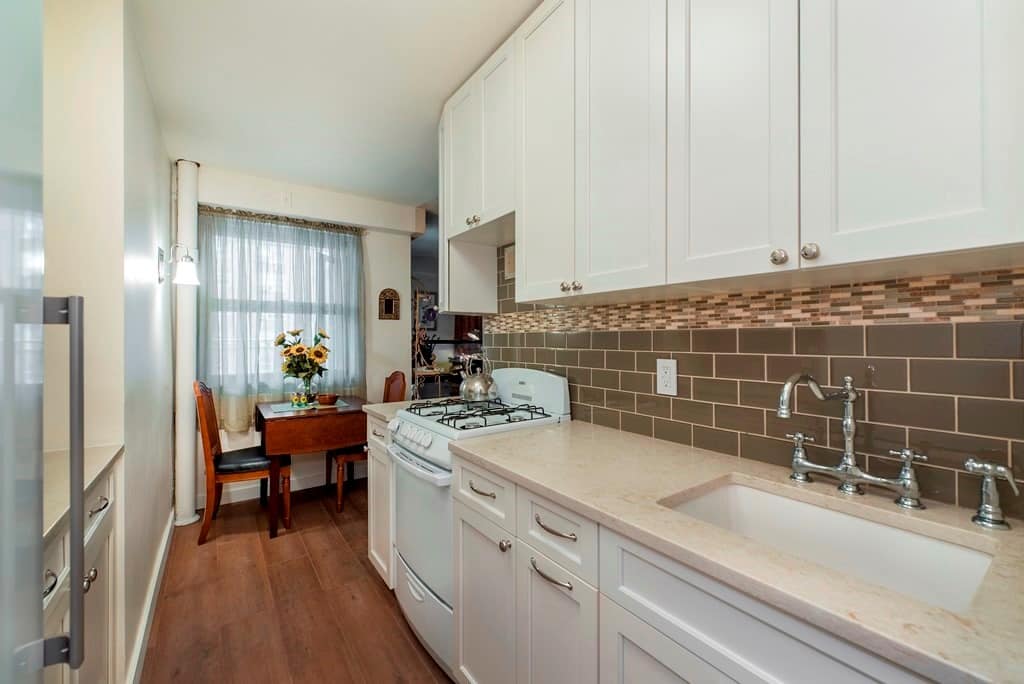 #6: Install Open Shelving
Every inch of storage is at a premium in a narrow kitchen. If you live in NYC, open shelving is most likely not the first option that comes to mind when designing your narrow kitchen. However, because of your limited space, taking advantage of your vertical wall space is a realistic and trendy option. Choosing open shelving might not be your first choice because all of your belongings will be exposed. But if you keep the space neat and organized, it can be a design advantage that will help to make your kitchen feel more open.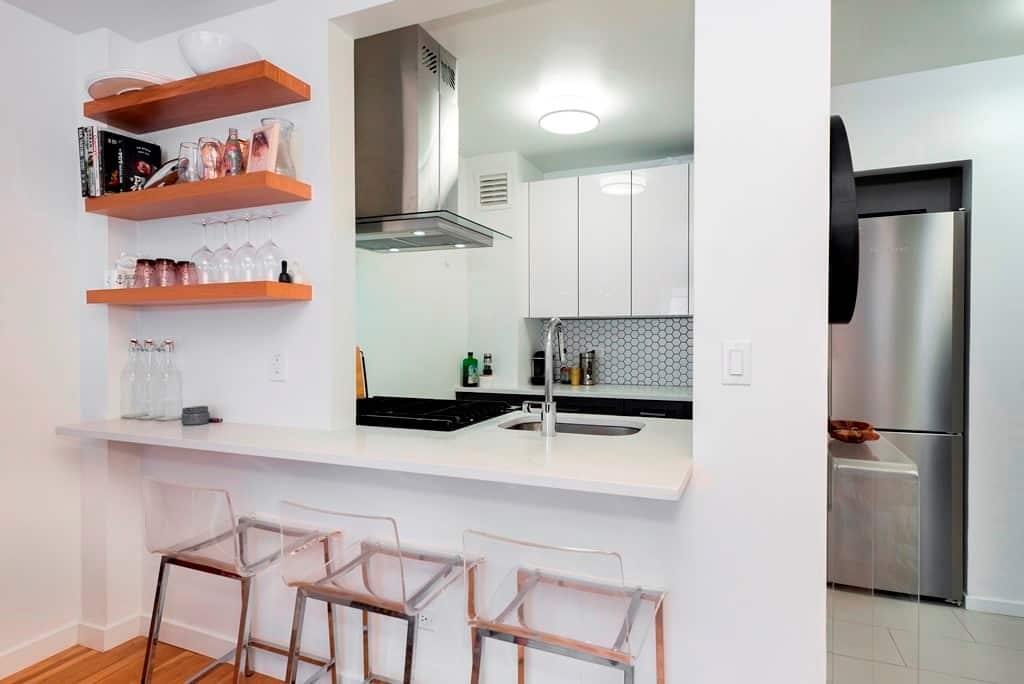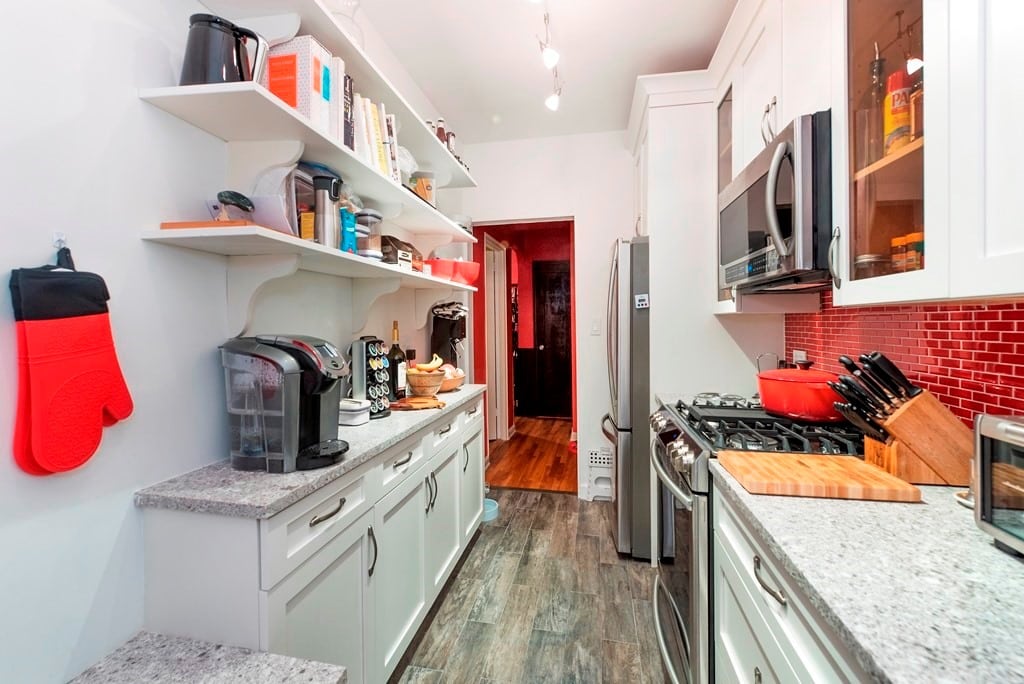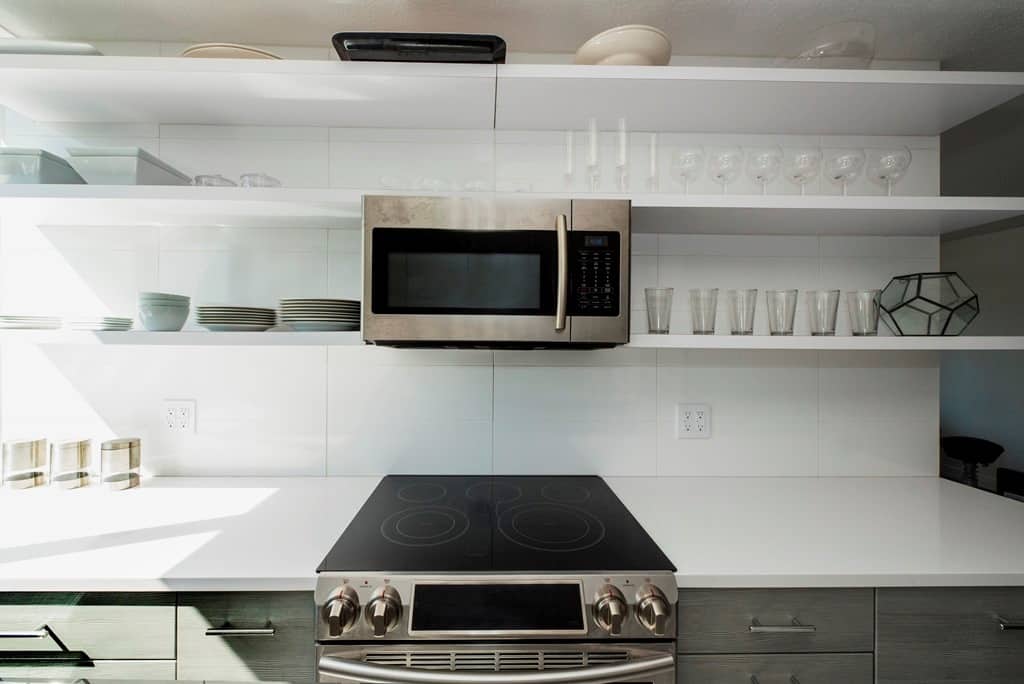 #7: Put Pots and Pans on Display
If you decided to go with open shelving, but still find yourself short on space, you can also hang your pots and pans. The proportions of this pot and pans wall rack work well in this kitchen and its practical functionality and style work well in small narrow kitchens.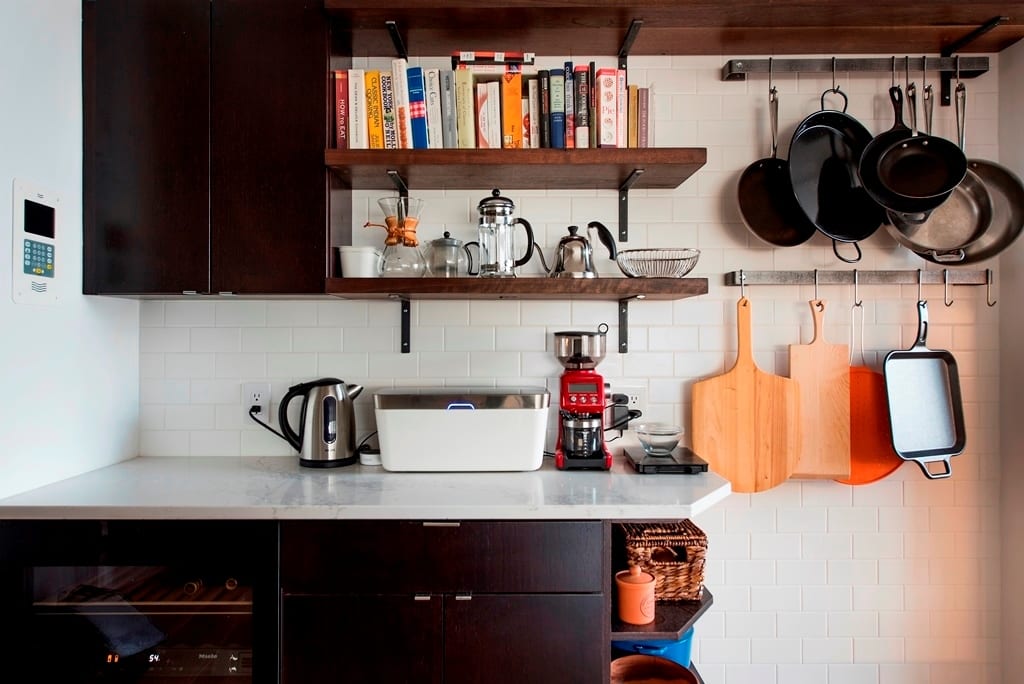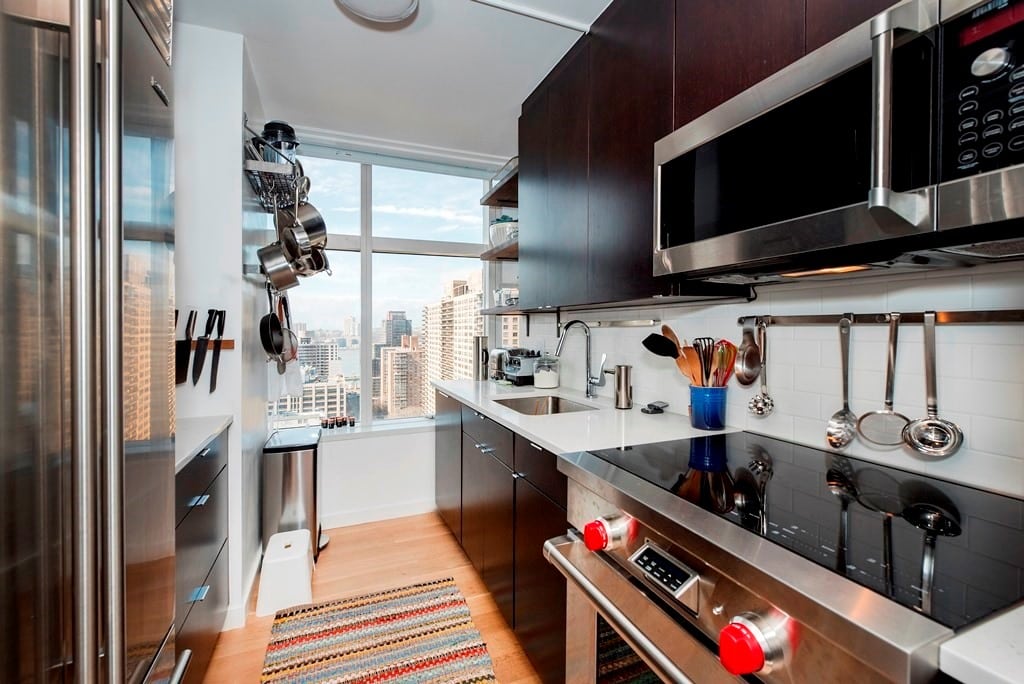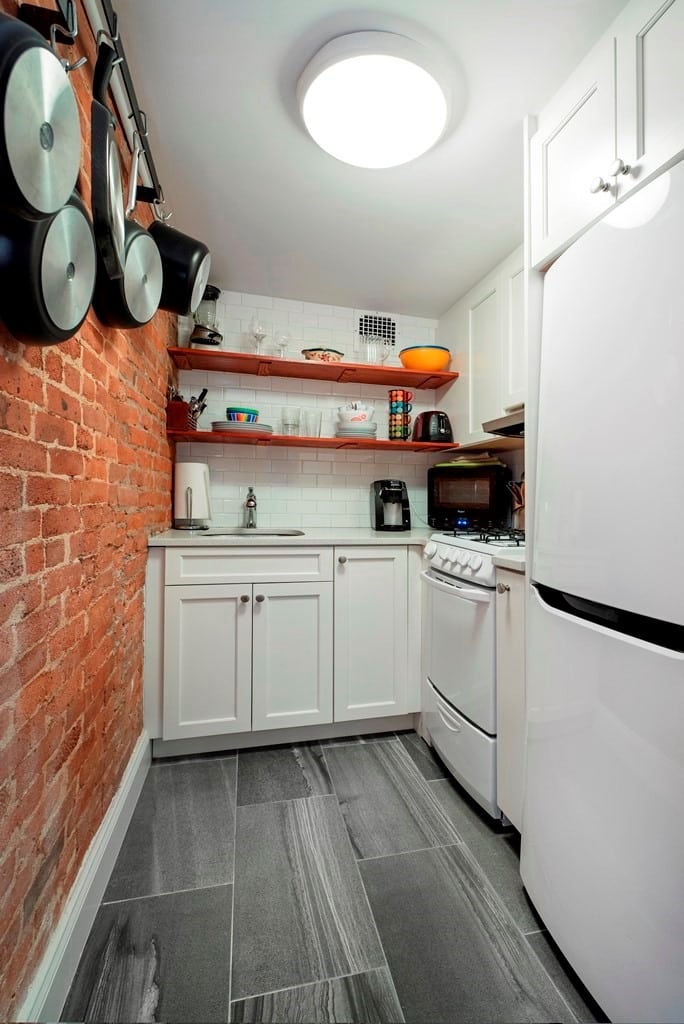 Even with a narrow kitchen, you can express yourself and add style to your space. Use our most popular narrow kitchens to inspire your design.
. . .
We hope you found this bit of information helpful, inspiring, and motivating toward renovating your kitchen and bathroom.