Color
Trending Now: Nude Toned Bathrooms
By Danielle Miller
If you are seeking to remodel your NYC apartment bathroom into something that is trendy but, timeless and forever eye-catching, look no further than the popular neutral tone. Nude color palettes are popping up more frequently in remodel requests, and for a good reason! Our talented Interior Designer, Esther Trattner, gave the rundown on all the best practices for renovating your bathroom into a neutral yet stylish space you will love for years to come.
Nude Bathroom Basics
Nude baths are all about creating a soft, natural environment. Choose one nude shade as a starting point, and then add items that are darker or lighter within the same shade. There are many shades of nude; from light to dark with pink, terracotta, gold and mocha undertones.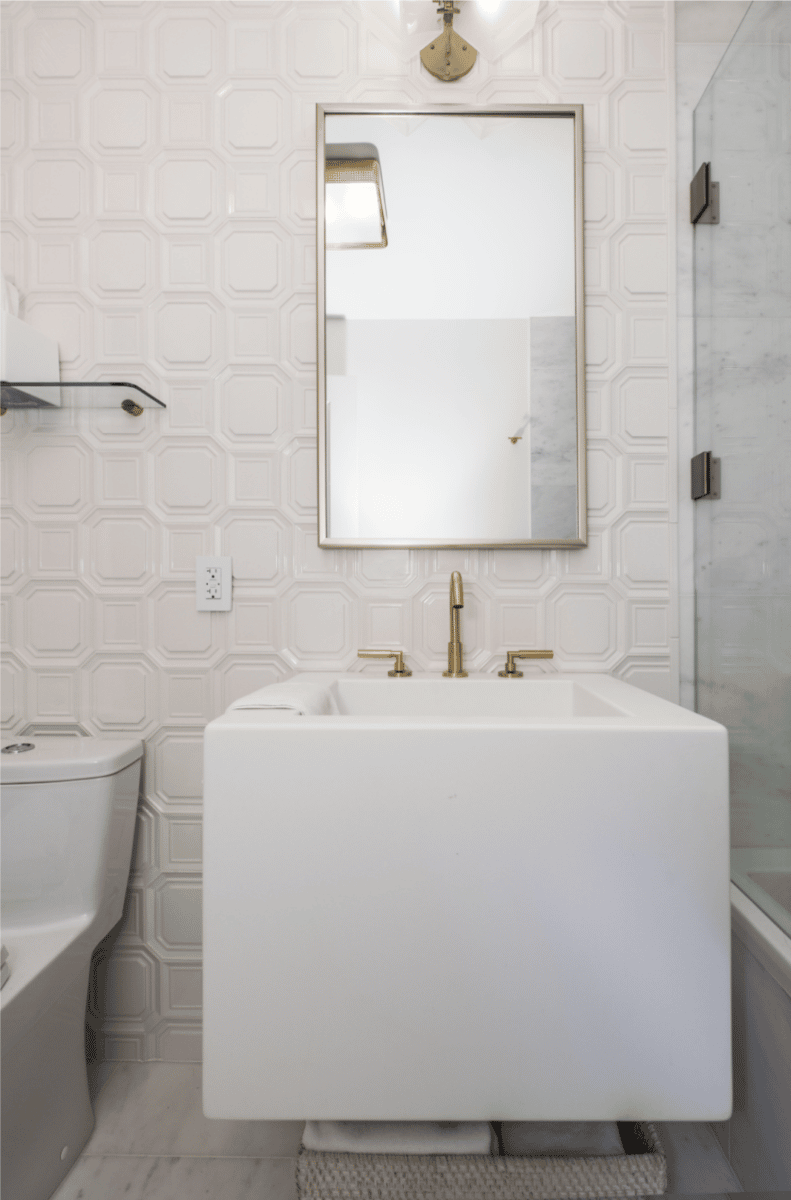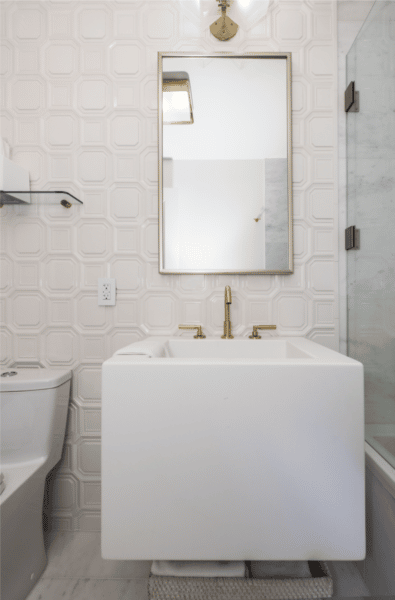 Avoid Contrast In Nude Bathrooms
In general, we tend to avoid very dark cabinetry in a light nude bathroom. You'll want to avoid harsh contrast between walls, cabinetry and hardware and aim for a more tone-on-tone approach Gold, brass, and bronze hardware is warmer and offers a less contrast with a nude color scheme than black and chrome fixtures.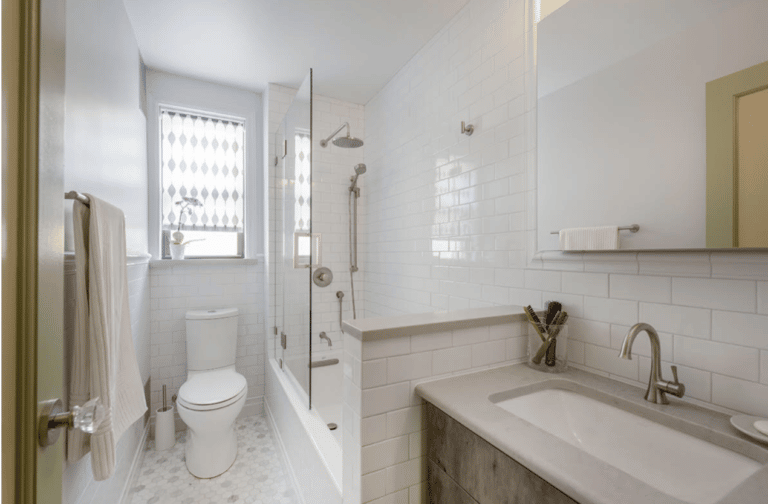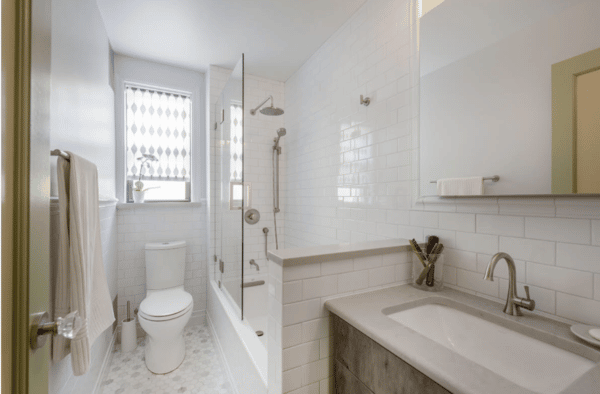 How To Use Natural Light In Nude Bathrooms
Selecting the right nude shade in the bathroom depends on how light or dark you want the overall color scheme to be – and the amount of natural light in the bathroom. Bathrooms with lots of natural light can accommodate nudes in more saturated shades, while bathrooms with less natural light would do best with softer shades to avoid looking garish under strong LED lighting. We recommend that LED lights be dimmable for a nude bathroom to look its best and be most comfortable to use – which is what it's all about!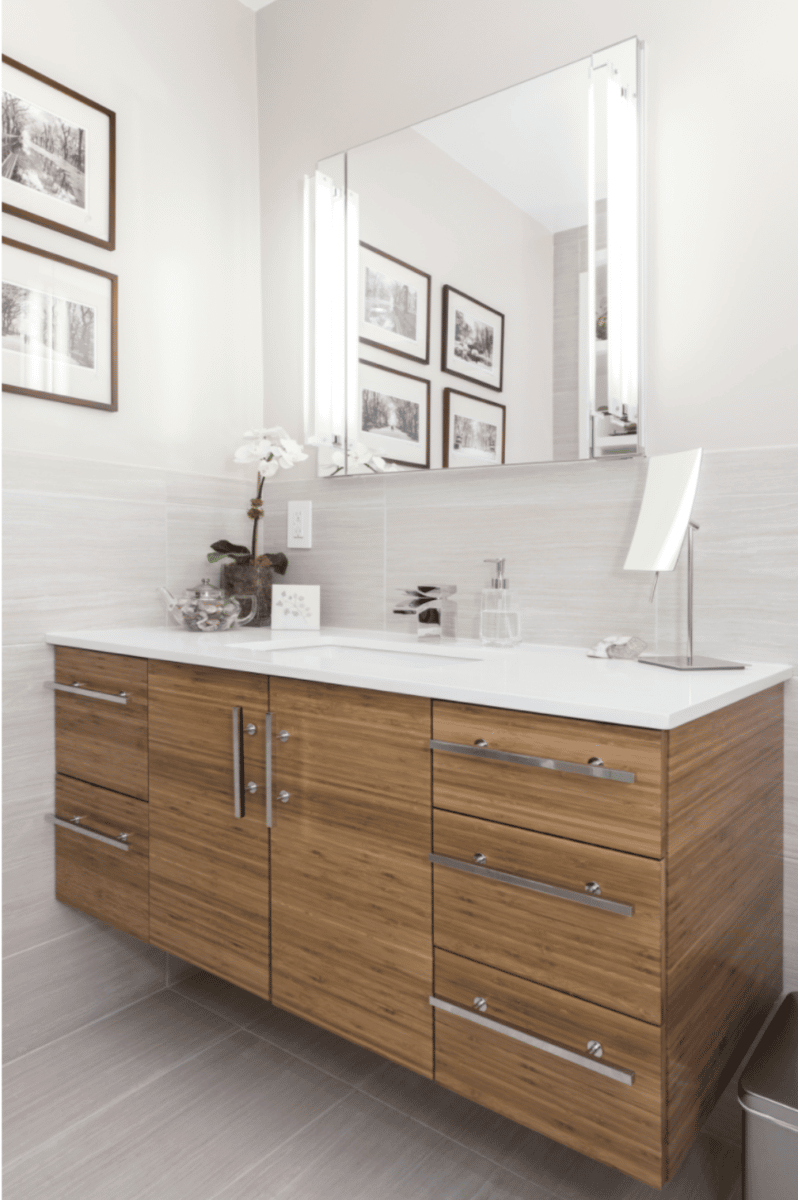 Nude Bathroom Accents & Materials
We would pair a light nude bathroom with lighter wood tones, such as natural stained walnut, maple or even teak for a bright mid-century modern wood tone that works well with brass and gold hardware. Because there shouldn't be as much color contrast in a nude bathroom, the visual interest comes from texture. Handmade tile, a concrete sink, off-white tub, or a wood vanity with visible grain can all add layers of visual and tactile texture. Use a light hand with textures in permanent fixtures, and don't forget that texture can also come from simple decorative items like flowers, countertop items and linens.
Bathroom Remodel Made Possible
The team at MyHome Design + Remodeling is ready to help NYC homeowners achieve a beautiful bathroom design. From the beginning consultation to the final walk-through, we will be involved in every step of the way. Schedule your completely free virtual design consult to get the process started!