Home Planning & Renovations
5 Simple Ways To Change The Look Of Your NYC Bathroom without Braking the Bank
By Tiffany Smolick
Creating a beautiful new space in your home does not have to be a large top to bottom project. There are many ways you can completely revamp the look of a NYC bathroom with just a few upgrades. As always, we recommend using a professional remodeling company to ensure you're following all the building codes and obtaining the right permits.
1. Paint Wooden Floors
In current times, a wooden floor in a bathroom is not recommended as it retains a lot of moisture. However many older apartments in the city might have been built with this material and have not yet been remodeled. If you are not ready to rip up the flooring and replace it, paint over the wood with a color including protective enamel. (The Spruce)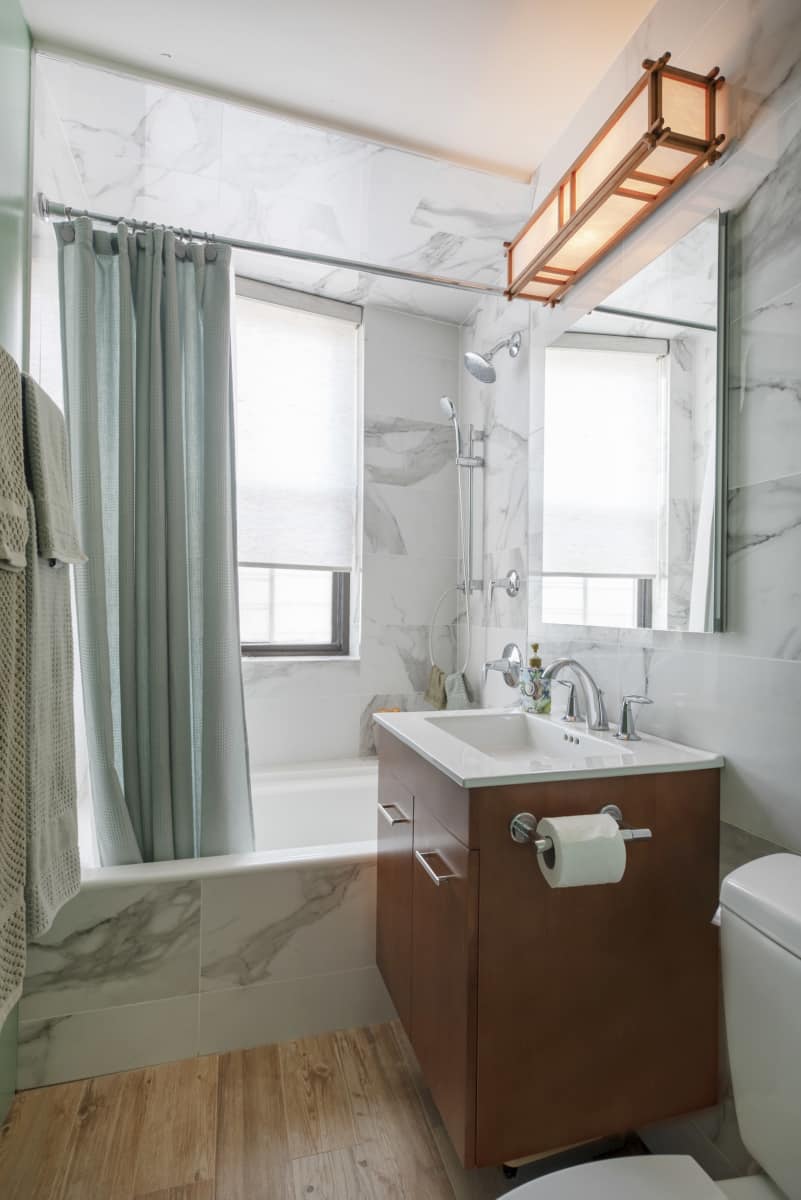 2. Change Out Vanity Mirrors
Bring your bathroom up to date with a stylish mirror over the vanity. Popular shapes right now are circular and long rectangular mirrors. Include a metallic trim for a Pinterest-worthy bathroom or a frameless mirror to bring about that ultra modern design.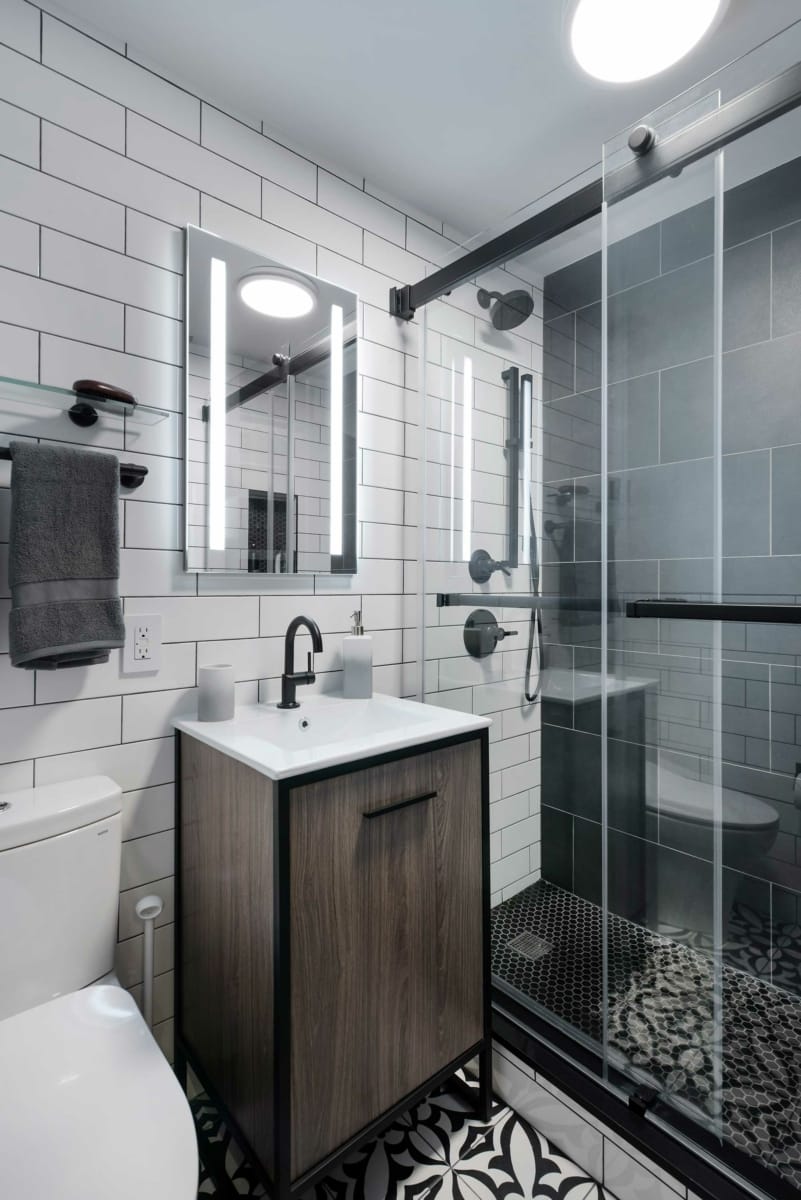 3. Change Hardware on Cabinets and Vanities
It's high time you tossed those pulls and knobs that were probably installed before 1980! Old dingy white round knobs or tarnished gold pulls are not doing your bathroom any favors. There are so many new creative styles of hardware that will completely transform your bathroom design.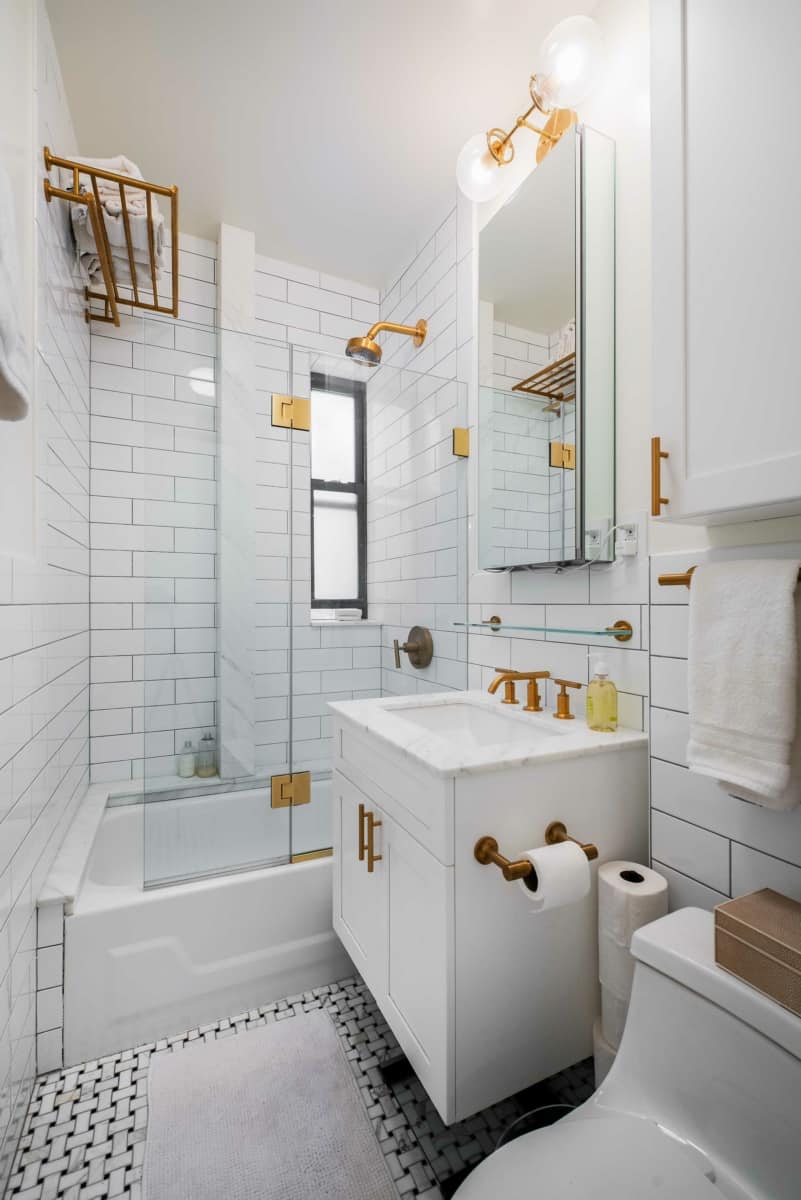 4. Install New Shower Heads and Faucet Fixtures
There is no need to totally redo the plumbing in your bathroom in order to upgrade the shower and faucet. It's actually fairly easy to replace those features with the right professional help. Indulge yourself with a large modern shower head and matching chic faucet and sink. The next thing you know, your new space will be better than a luxury spa.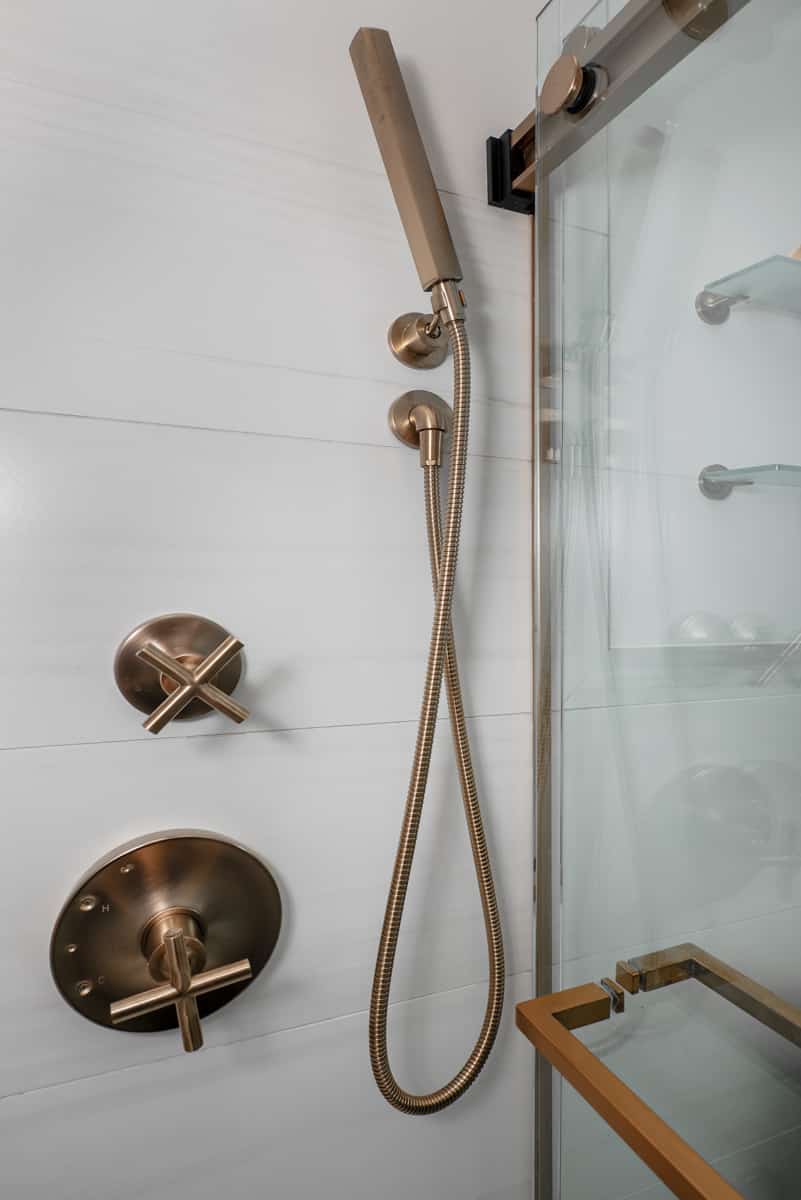 5. Change the Toilet
How long has that super basic toilet been frustrating loose in its fitting and been a general eyesore? The price of new modern toilets are a bit high, but so totally worth the splurge in the end. It's surprising how this new feature truly brings your space to the next level of stylish.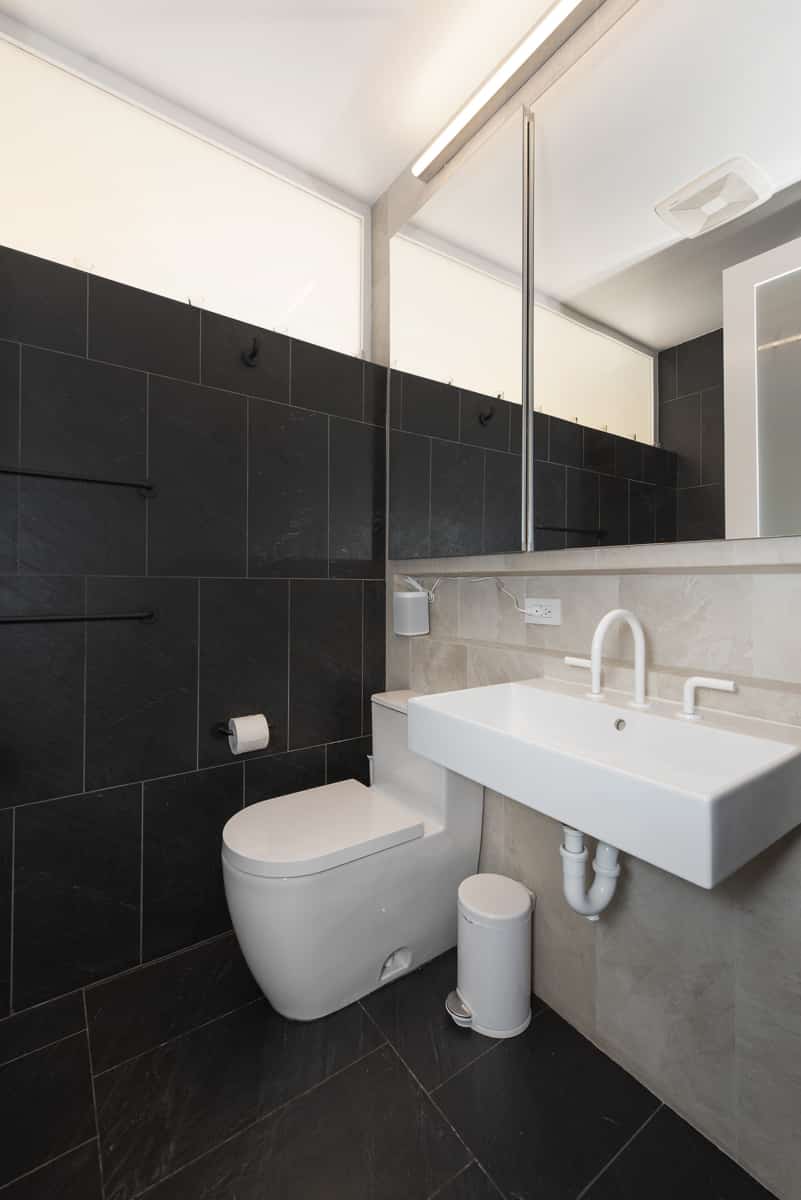 NYC Based Showroom
If you are worried about where to find all these new elements to add to your NYC bathroom, never fear! The MyHome Design + Remodeling showroom is conveniently located right in the heart of Manhattan. The showroom is home to hundreds of NYC home renovation materials and also has a super helpful team on site to talk about the best upgrades for your apartment. We also offer completely free virtual design consultations with a professional designer that are perfect for planning these upgrades.