Home Planning & Renovations
The Benefits of Marble Countertops For NYC Homes
By Tiffany Smolick
Many NYC homeowners have dreams of completely renovating their kitchen space to resemble that of the high end real estate magazines. In a majority of those glossy images, marble countertops are prominently featured. This ultra-chic material might seem unrealistic due to high cost, but it could be worth the price tag for its many benefits. Read below to get our professional take on the benefits of marble countertops for your NYC kitchen.
High End Countertops
The look of marble will always be the first and foremost draw for many homeowners and kitchen designers. There is a luxurious allure to having marble in your home and no other materials illicit that feeling. While all types of marble maintain that classic veined design, there are variations of color and pattern. Choose from Carrara, Statuary, Calacatta and Crema Marfil to elevate your space.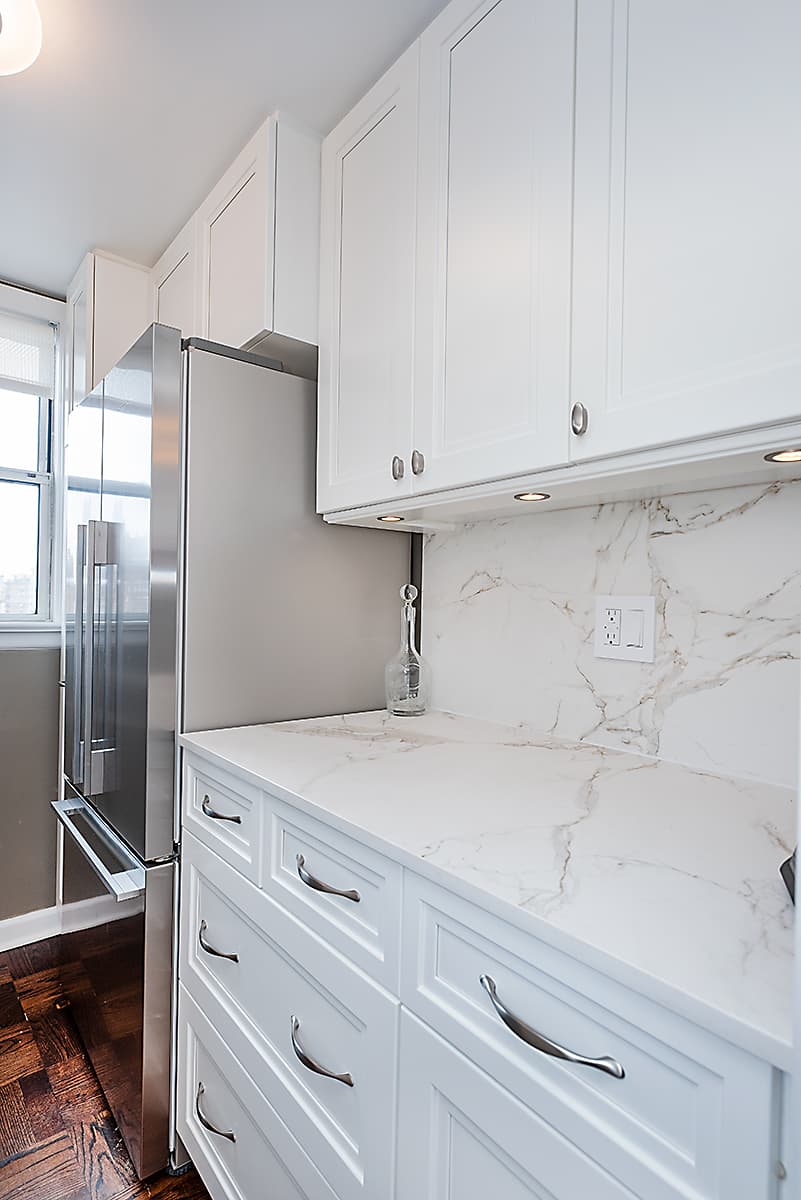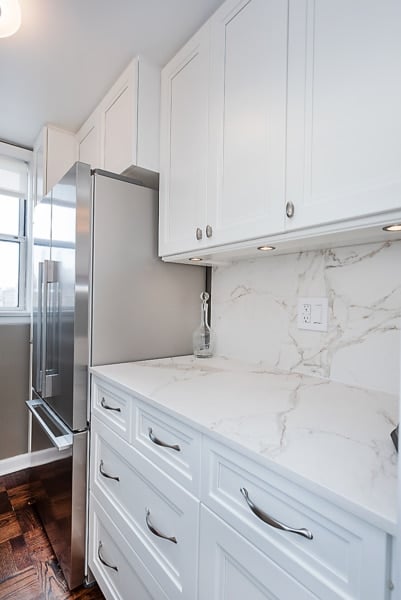 Cooking Friendly Kitchen Material
Marble is heat resistant – which is a huge bonus for those amateur chefs at home. You can feel safe knowing that setting a warm pot or pan directly onto the counter will not result in burns or marks. Keep in mind that even though it's heat-safe, the material is porous and can absorb spills fairly quickly. So be careful and still use caution.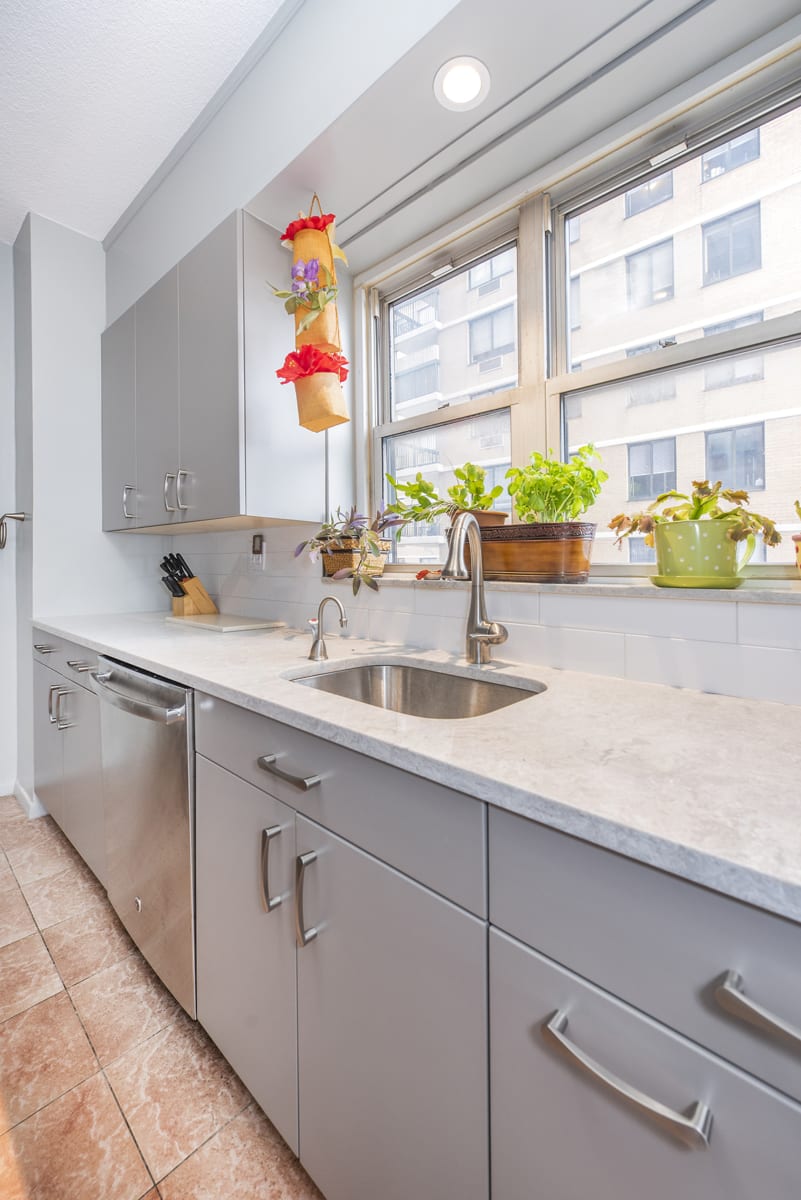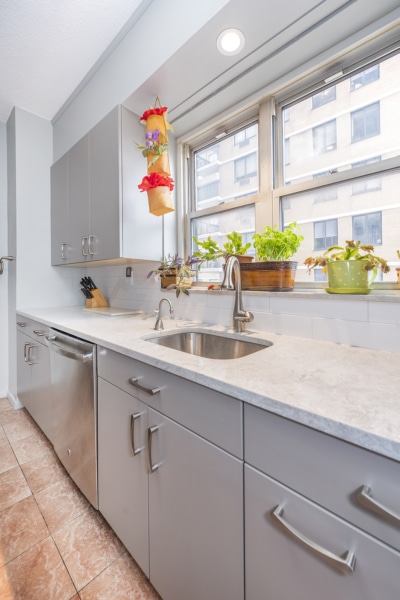 A Resale Market Dream
If you are thinking about ever selling your home or apartment, installing marble during your renovation is a smart decision. It is believed marble countertops add significant resale value. This can be a big benefit for New Yorkers as the current housing market shows no sign of letting up or slowing down. The longevity of marble is a big plus as well. As long as it is properly maintained and regularly resealed, marble can last decades.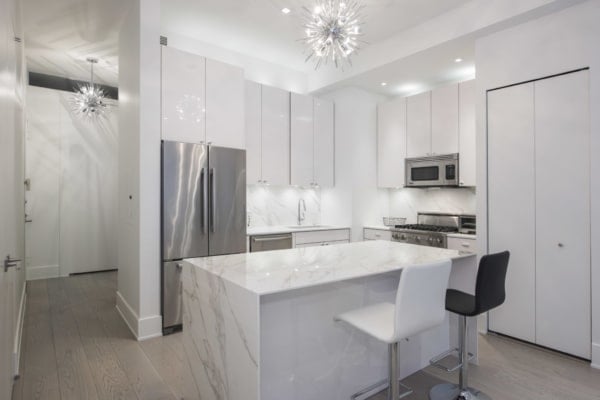 NYC Kitchen Countertop Solutions
MyHome's design consultants are ready to help you choose and begin installation on your dream kitchen countertops. Visit our Manhattan showroom to view an array of marble options. Our team can also order anything you don't find in house! Let's get started with a completely free design consultation via Zoom.