Bathroom Vanities and Countertops
Looking for the perfect kitchen countertop? MyHome offers literally thousands of options to choose from as well as educated Remodeling Consultants who are able to match your aesthetic tastes with your cooking needs.
Are you an active chef who requires the robust durability of engineered stone? Or do you simply have to have the elegant look of marble? Whether you like the appearance of ceramic or want a fully customized concrete countertop for your modern kitchen, MyHome offers full service benefits from design and product selection to the final installation, making the entire process easy for you.
Three Steps To Perfect Countertops
Research:
This process can be as tedious as it is creative so this is where a professional Remodeling Consultant can help narrow down your options.
Select:
The materials you choose should bridge the gap between what you want and who you are. In other words, don't choose delicate materials if you aren't prepared to maintain them.
Install:
Poor installation can make any material look shabby so make sure you find a contractor who is able to implement your design plan.
Choose Carefully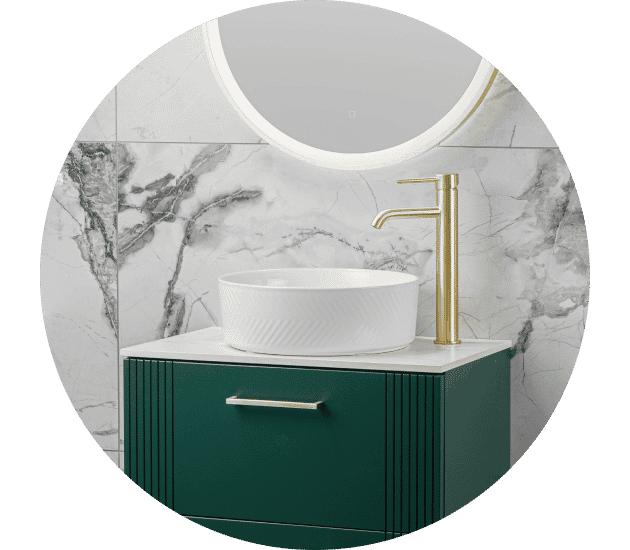 Kitchen counters should not only accommodate your cooking needs but also add beauty and elegance to the most trafficked room in the house. This is why the type of countertop you choose for your New Jersey, Connecticut and NY kitchen is a crucial decision both for overall design and functionality. You not only need to find a material and color that fits into your kitchen's overall look—whether its country charm or Soho chic—but you also need to consider your family's needs. Some materials, for example are easier to clean than others and a few need costly and regular maintenance.
To find the right product—whether it's a Brazilian granite countertop or a custom concrete countertop—stop by one of MyHome's three local showrooms in Midtown Manhattan, Bergen County, NJ or Westchester, NY to peruse our samples and to talk to a MyHome design consultant.