Home Planning & Renovations
5 Inspiring Before and After NYC Home Makeovers
By Tiffany Smolick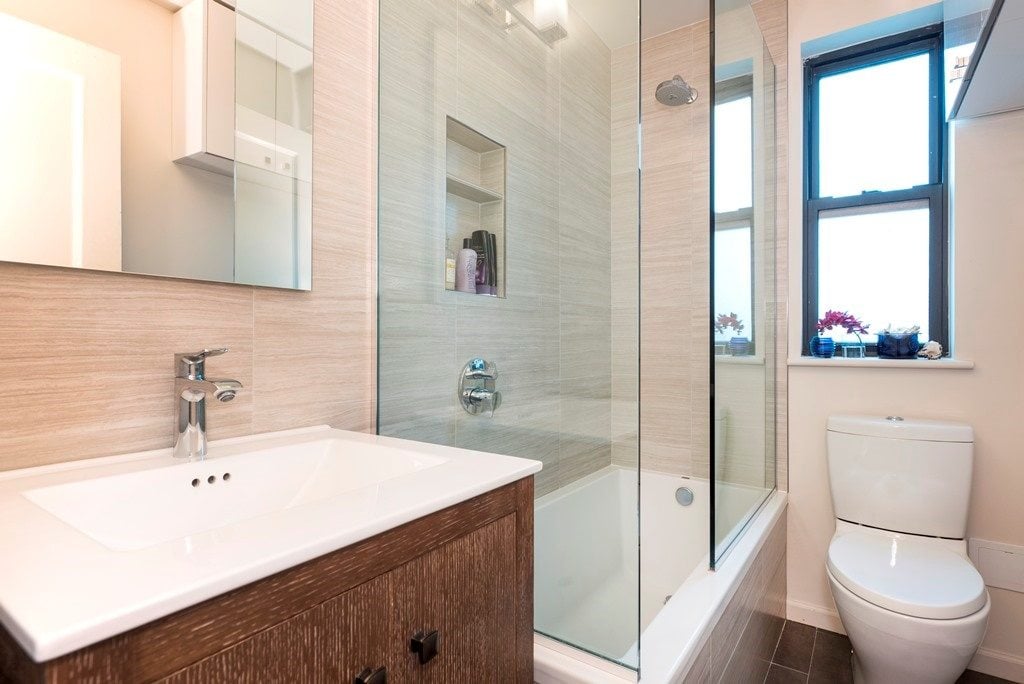 It's amazing how, with some investment and work, a space can be absolutely transformed. We hope you find these five of home renovation projects inspiring and start dreaming of what is possible for your space too.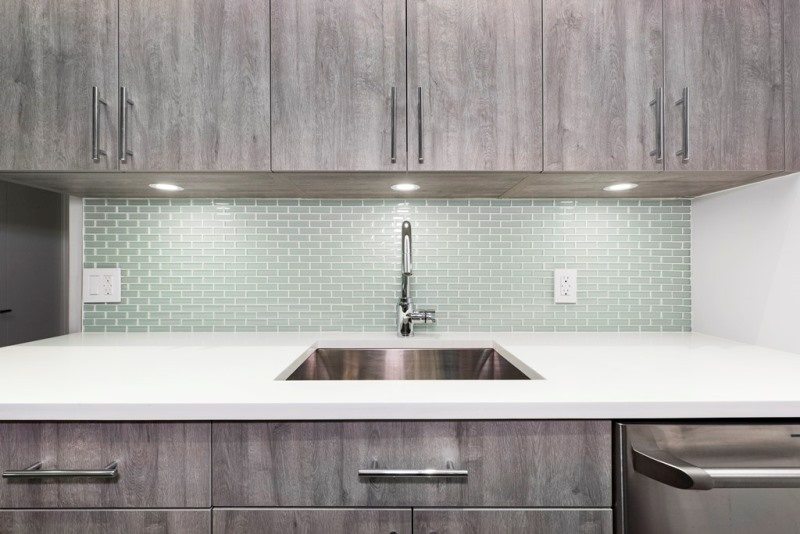 Project #1: West 87th Street
A Kitchen with Instant Wow Factor
This project was designed by MyHome Designer Ariel Ram. With an overcrowded layout, worn-out appliances, and lackluster cabinets and countertops, this kitchen was a prime candidate for a remodel. The owner avoided major plumbing work by keeping the layout the same. Using new cabinets, backsplash tile, and new appliances completely changed the ambiance of this kitchen from old and outdated into an instant wow factor.
Materials Note: the new cabinets are Laurier Max in Grey Stone Finish.
BEFORE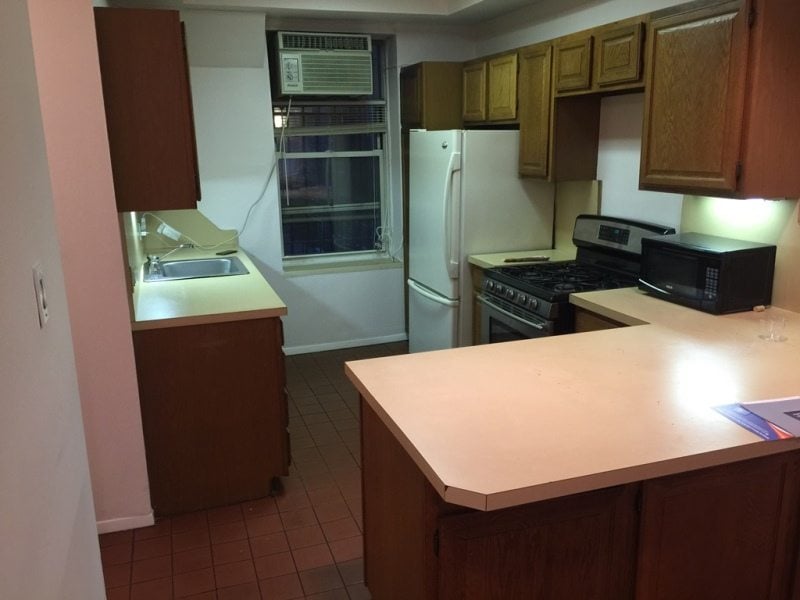 AFTER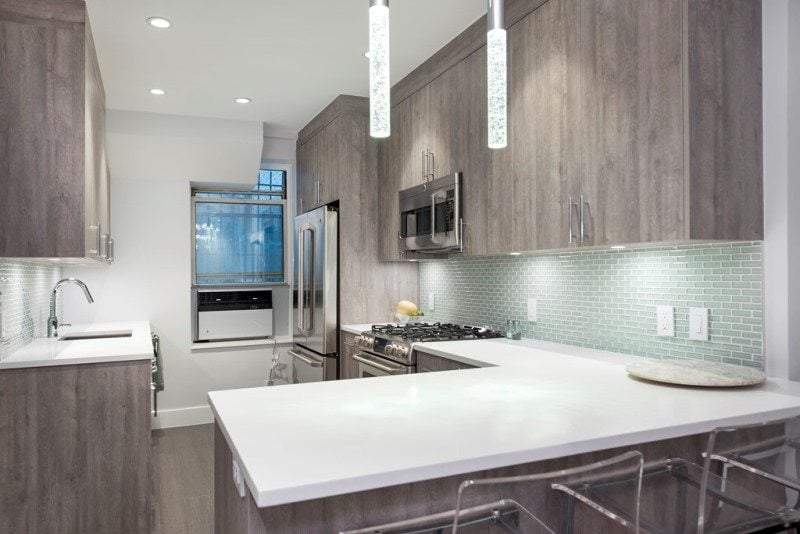 A Modern Functional Bathroom with Style
The bathroom was also renovated with a new layout to make the space more functional. Ditching the old tile and shower frame, as well as replacing the shower with a walk-in shower with a Marmara Marble slab produced the most stylish and modern look for this small bathroom. Using a sleek vanity with plenty of storage sets the tone in the reorganized bathroom.
Materials Note: the new shower and sink top are Marmara Marble Slab.
BEFORE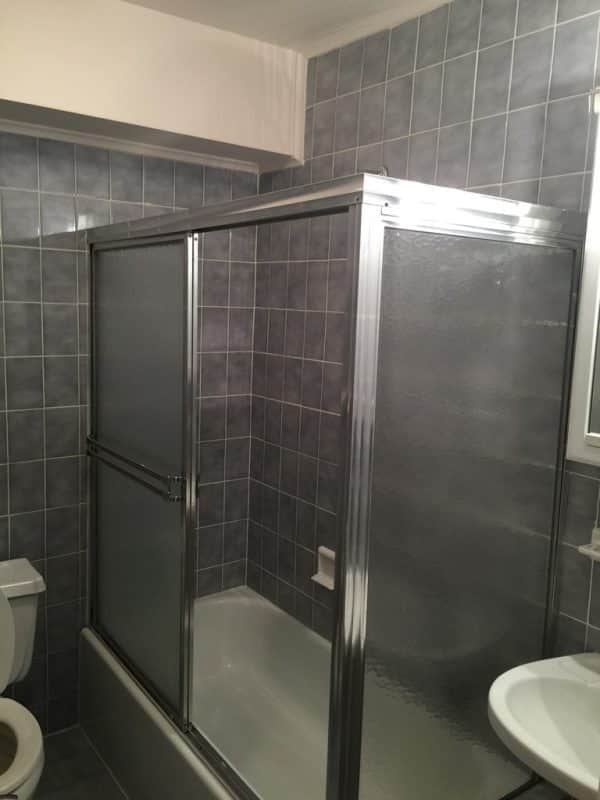 AFTER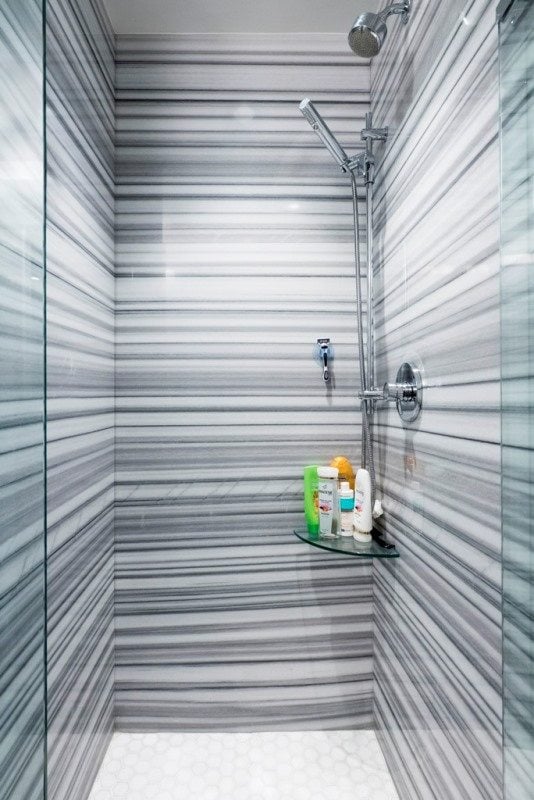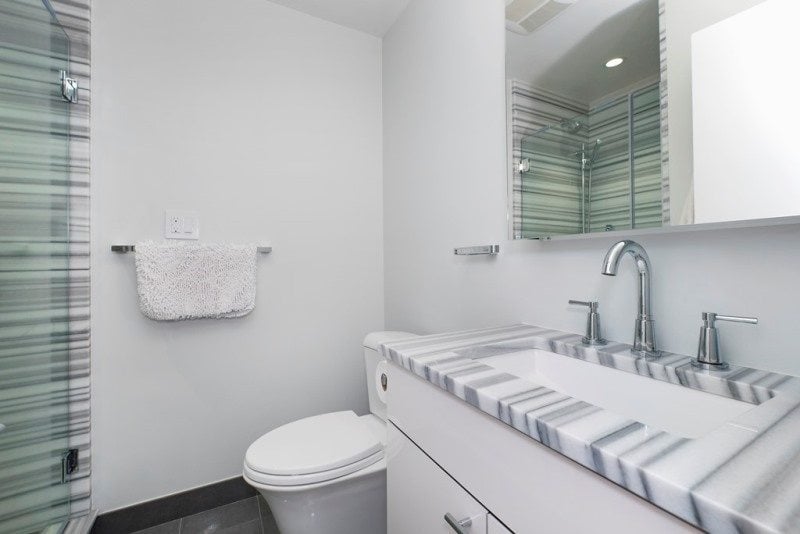 Project #2: 21 South End Avenue
No More Yellow Kitchen
This outdated kitchen was renovated by MyHome Designer Ariel Ram. The counters, cabinets, and flooring needed a chic update. So, this outdated yellow NYC kitchen was transformed into a contemporary space for the homeowners.
Materials Note: the kitchen cabinets are Neo Lacquer and the flooring is fossilized Mocha.
BEFORE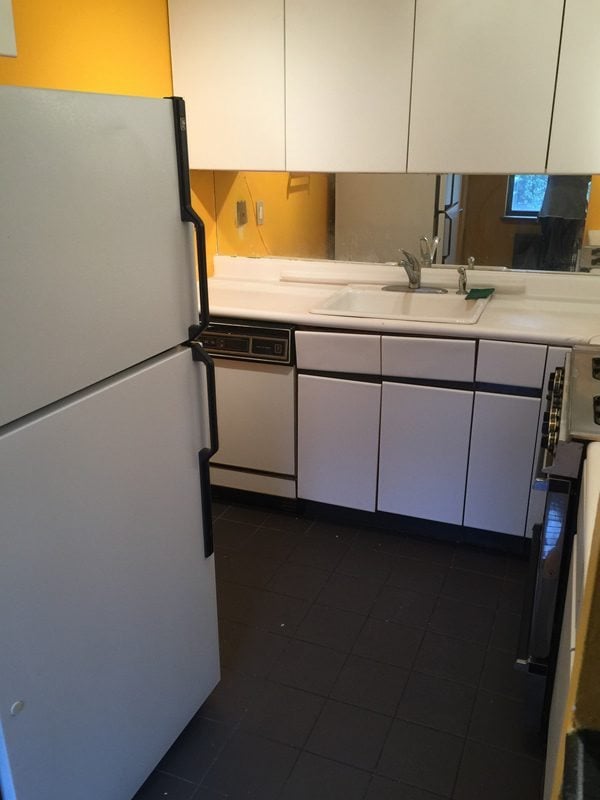 AFTER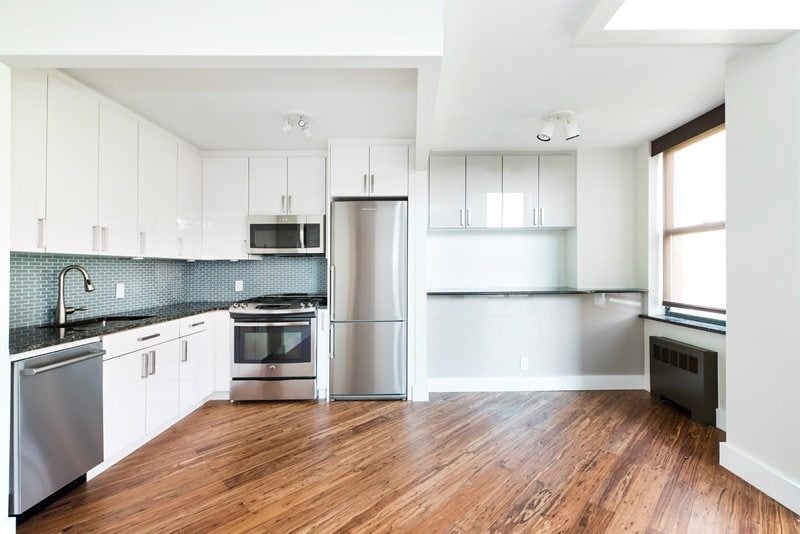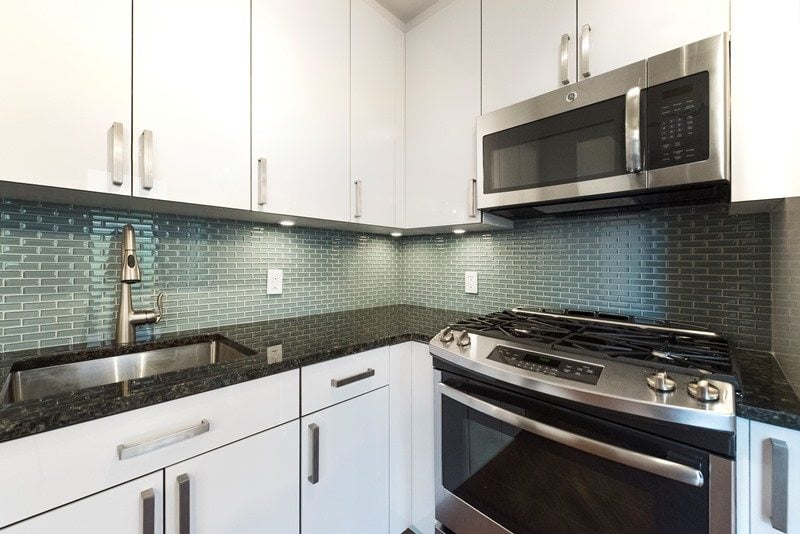 Open Layout Living Area
The owners decided to change the layout to an open concept for a more functional space. They updated the hardwood floors with a warm stain and used a neutral white palette to set a calm tone.
BEFORE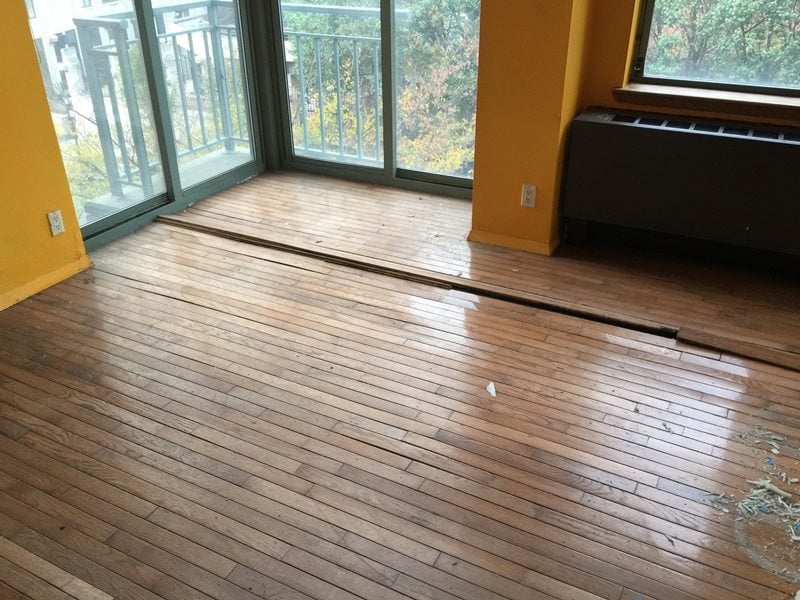 AFTER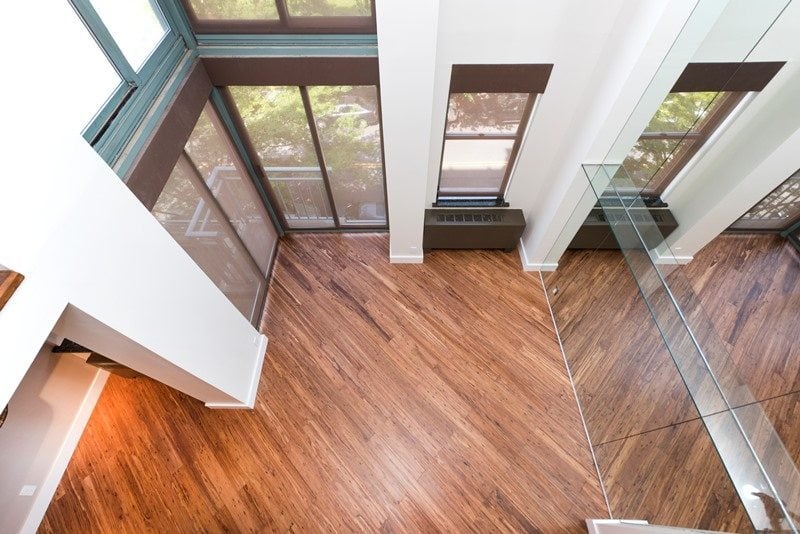 Project #3: 145 Hicks Street
A Modern Oasis Bathroom
In this blank space, MyHome Designer Andrew Rooney updated this bathroom into a modern oasis. He removed everything existing and started from the ground up. A new walk-in shower and shower system were installed, as well as new floor tiles. By keeping the bath's original layout, the homeowner avoided the expense of plumbing repairs. The finished result? A luxurious design.
Materials Note: shower wall tile is Logic Ceramic Black Glossy, shower floor tile is Satinbrites Ceramic black Glossy and shower fixtures are Kohler MasterShower.
BEFORE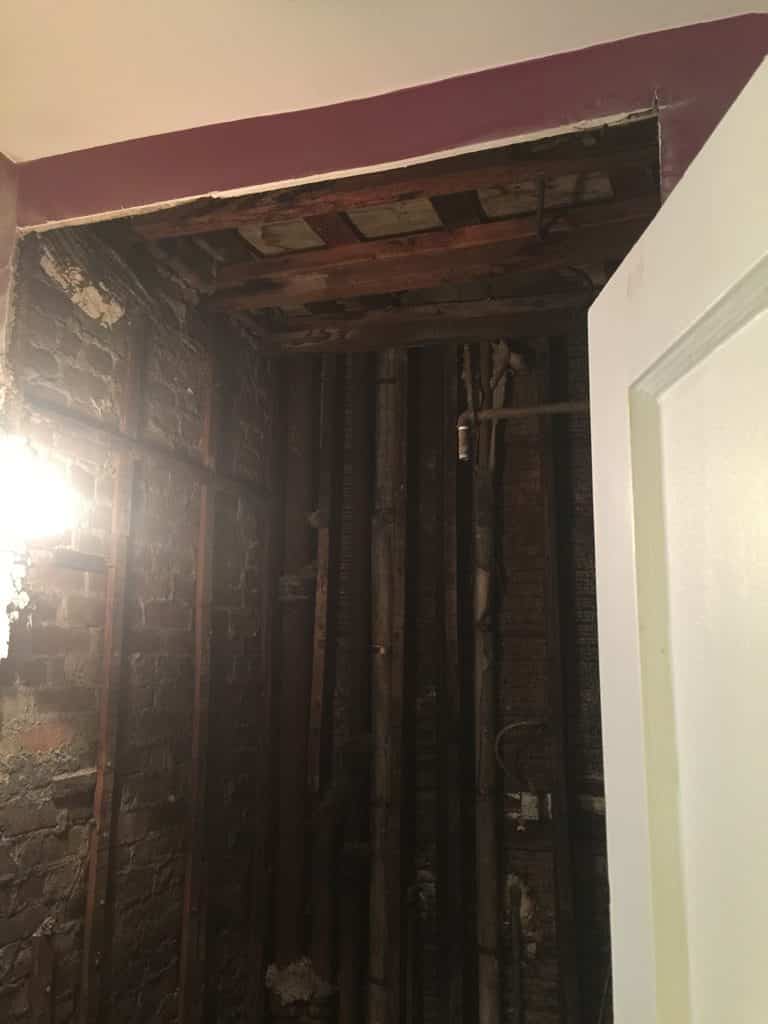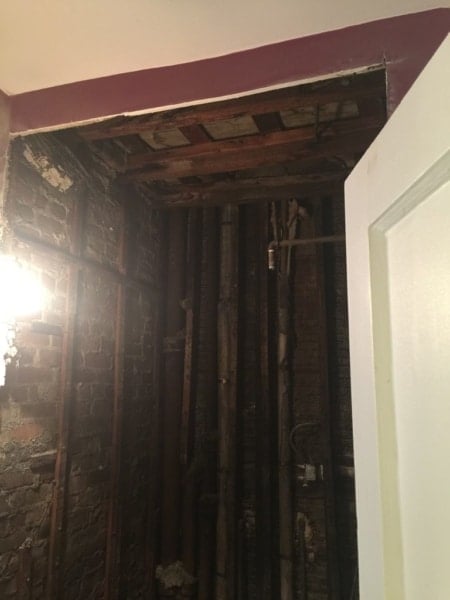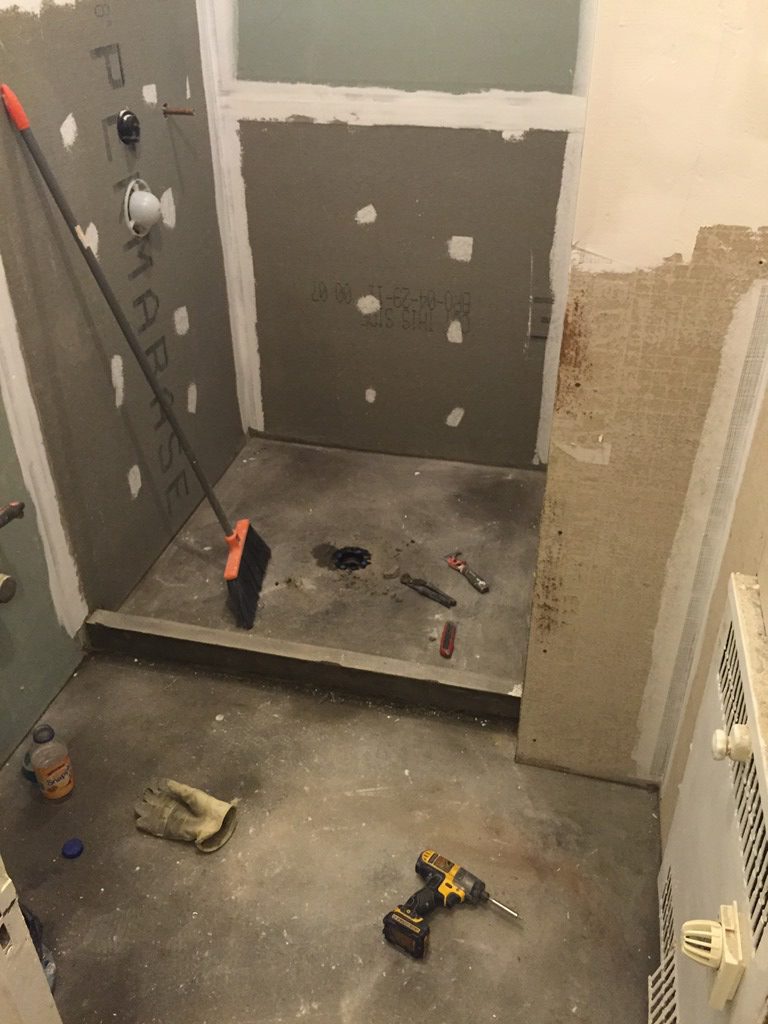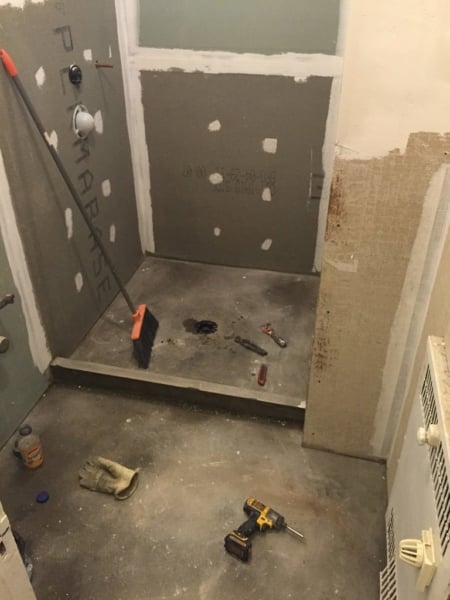 AFTER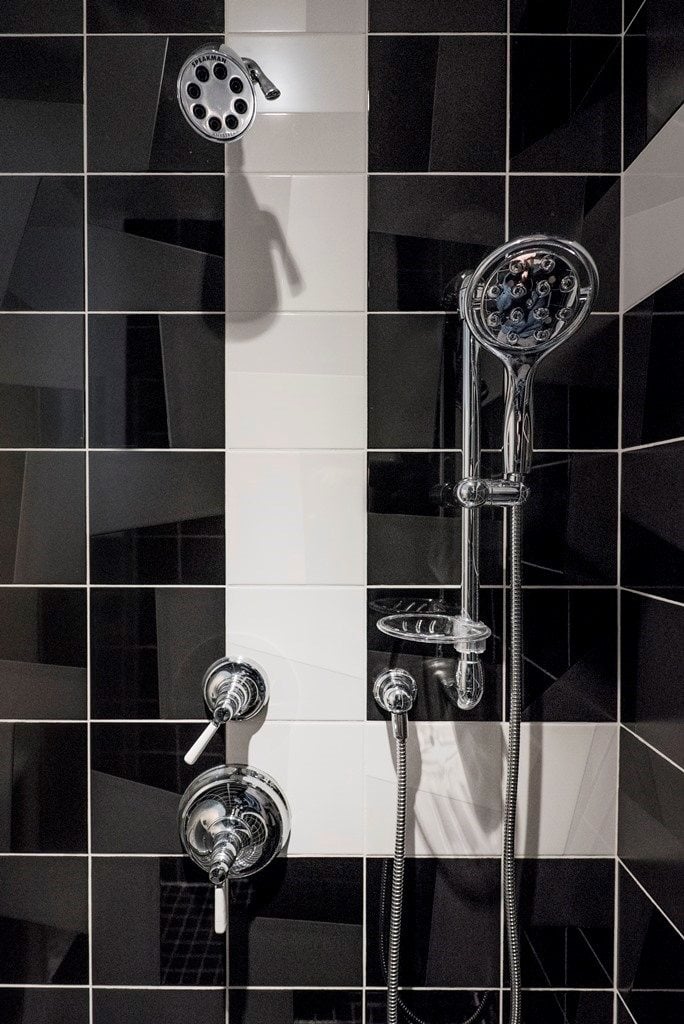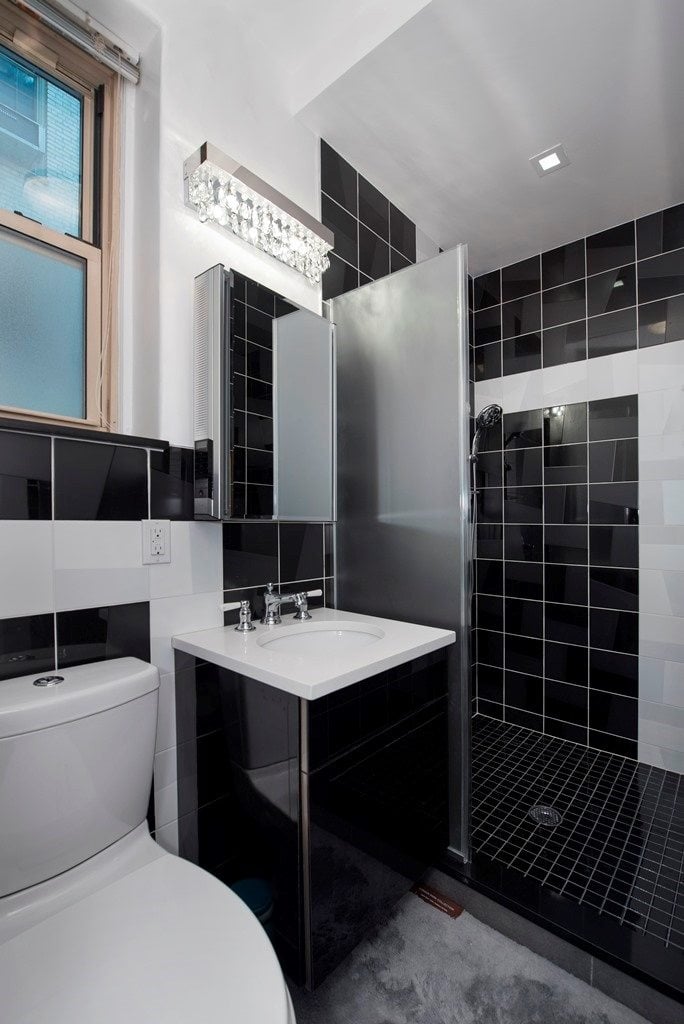 Project #4: 55 Liberty Street
Updated Kitchen with More Open Space
This project was designed by MyHome Designer Lior Noy. The small kitchen layout was updated to more open and modern space. While this project had brown boring cabinets, the original cabinets were in good shape. So, the flooring, backsplash, countertops, cabinets, and appliances were all updated instead of replaced. A new breakfast bar opened up the room size leaving the updated kitchen much brighter and more vibrant than the previous one.
Materials Note: cabinets are Craftline Tabu Veneer and countertops are Quartz Pure White.
BEFORE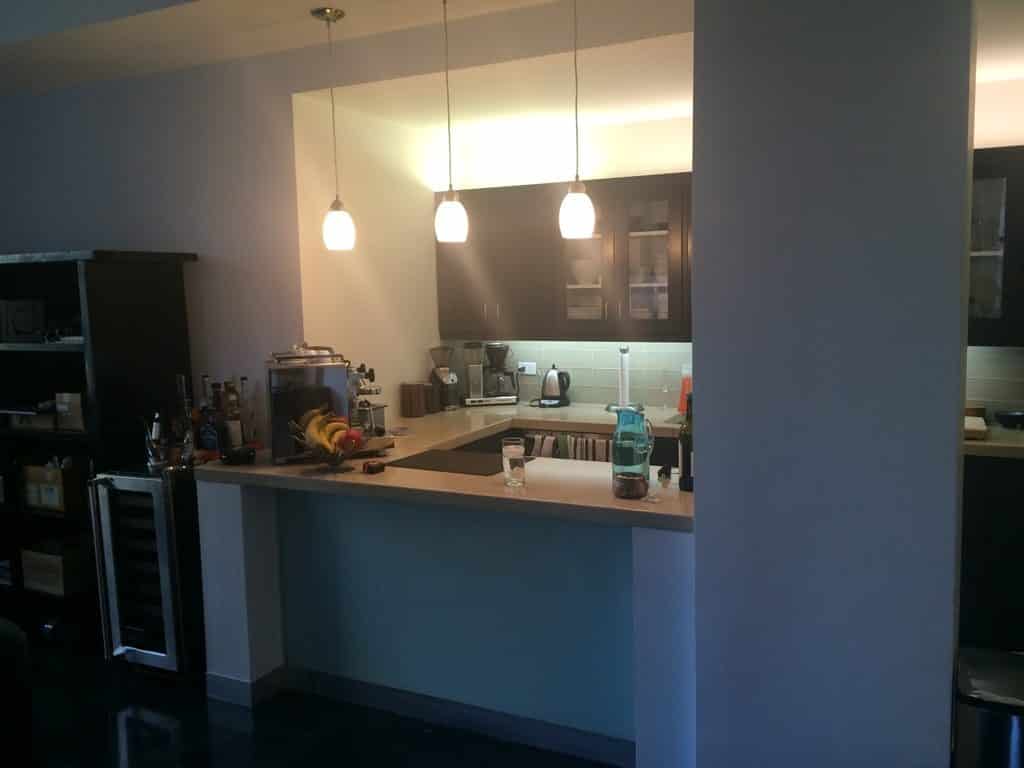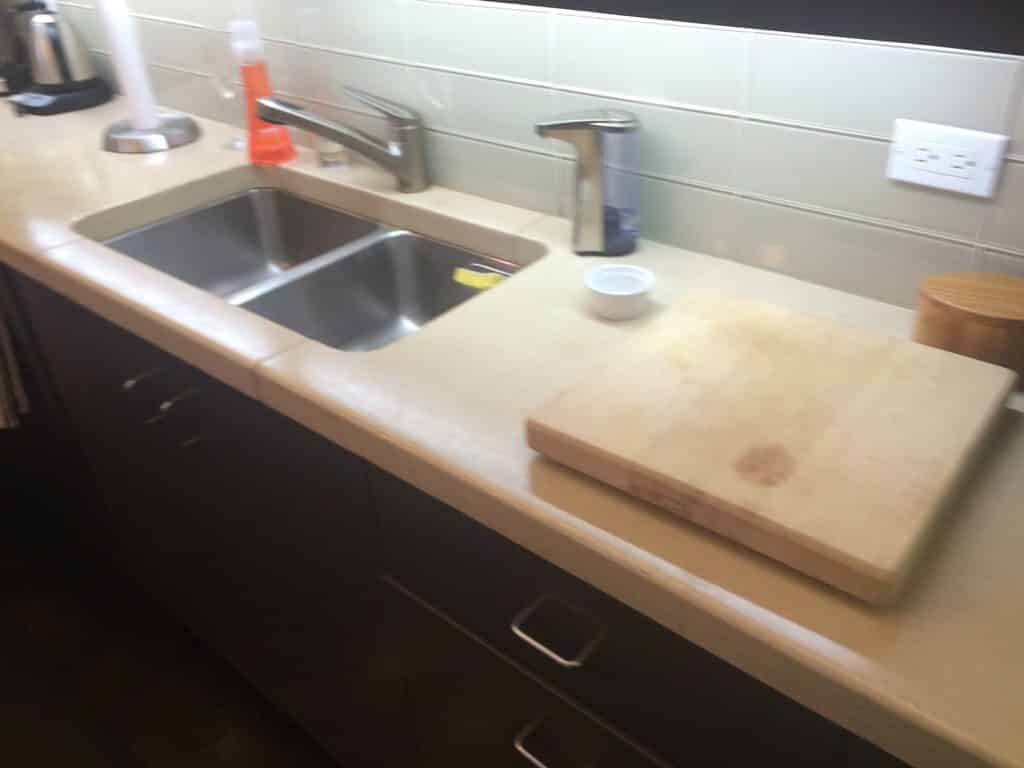 AFTER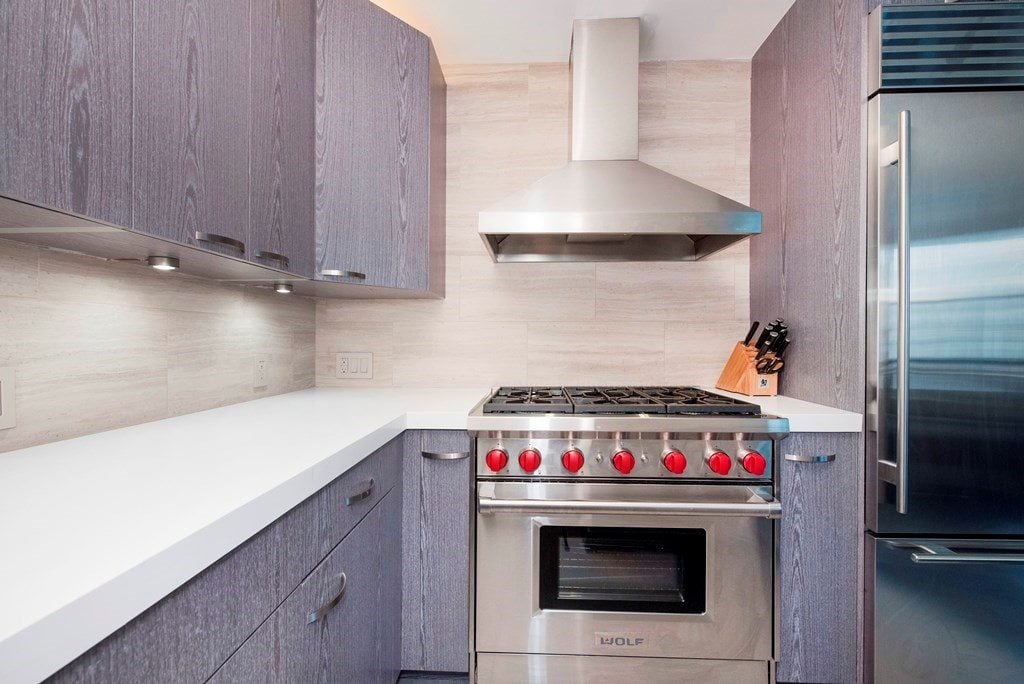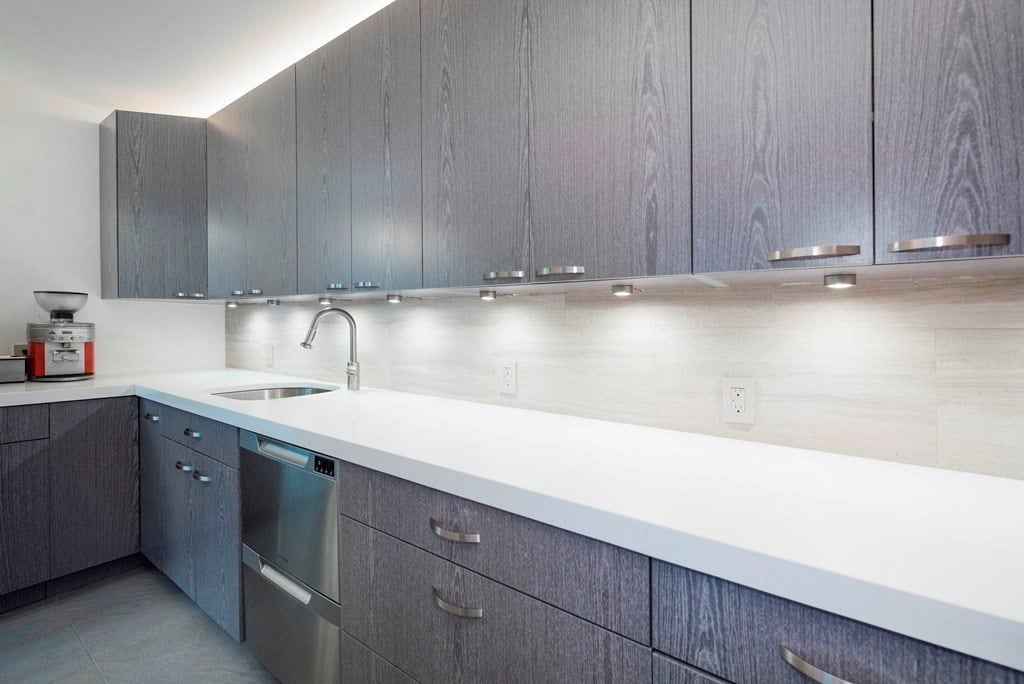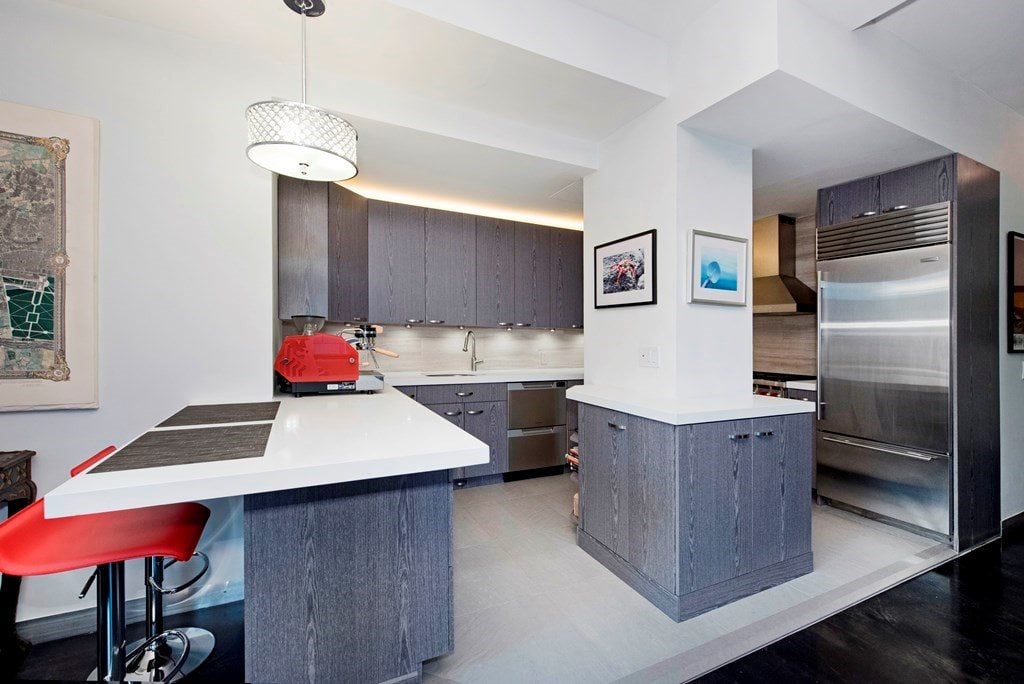 Project #5: 127 West 96th Street
A Bathroom with Relaxing Spa Ambiance
This overcrowded bathroom lightened up after renovations designed by MyHome Designer Lior Noy. The owner decided to remove the plastic shower and tub and replace it with an updated shower. With the updated shower and vanity, you're barely able to recognize it's the same space! By choosing wall paint that helped highlight the shower wall tile, the owners brightened the room and transformed the space from a cramped outdated bathroom into a relaxing spa ambiance.
Materials Note: vanity cabinet is Sofia Vintage Café and the shower tiles are Driftwood in Light Grey.
BEFORE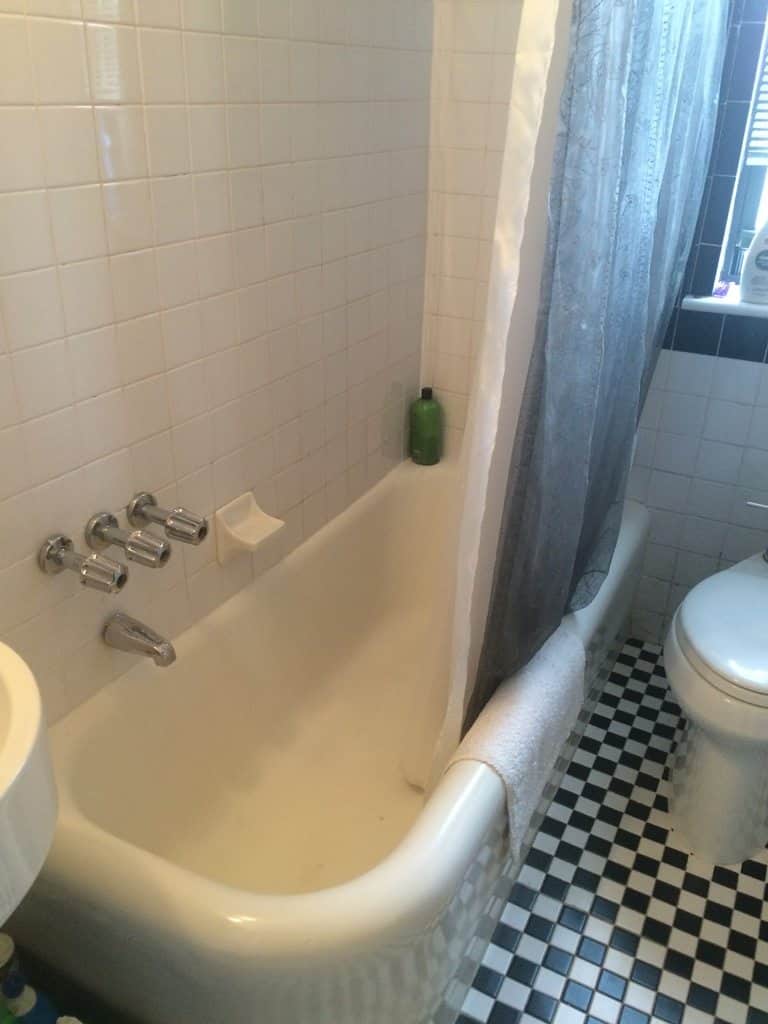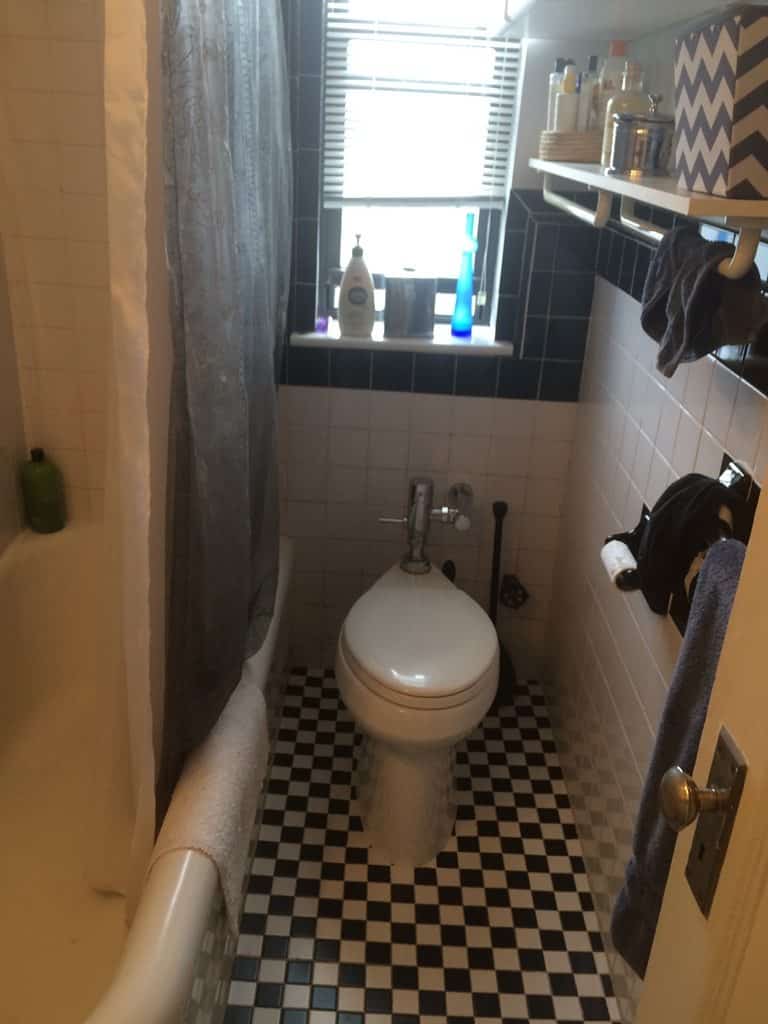 AFTER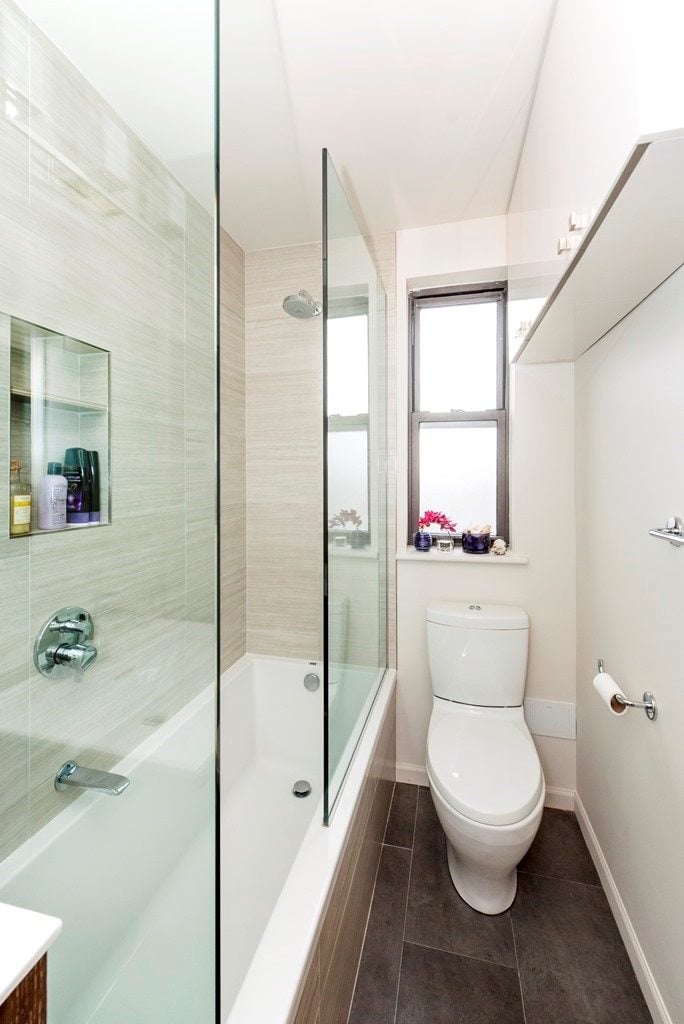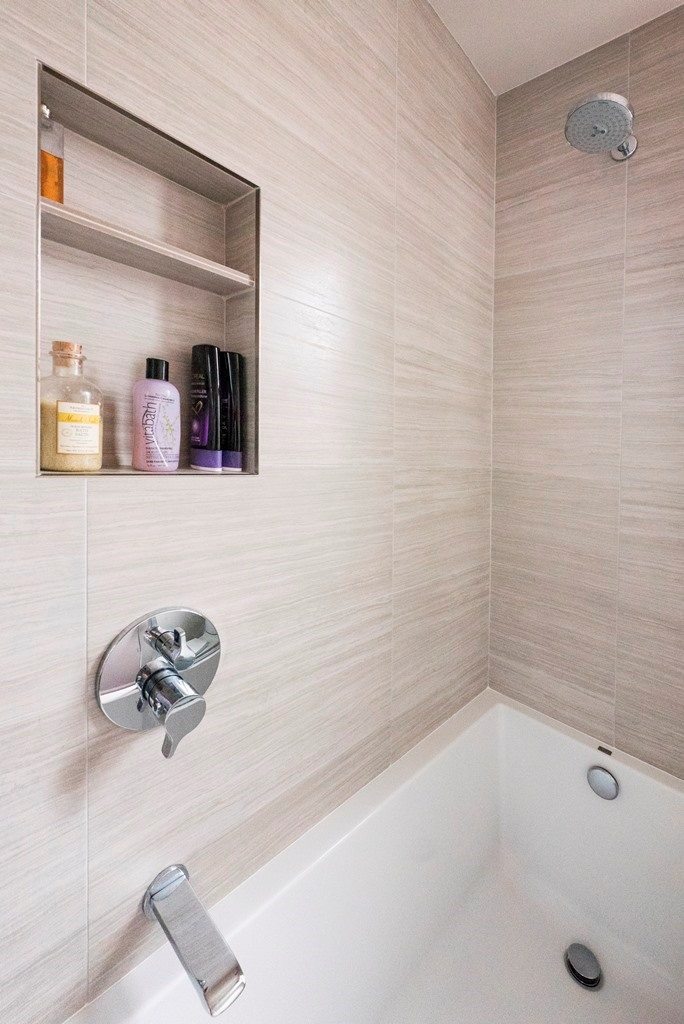 Does a space in your home need a makeover? Let these projects inspire you for your next renovation. Then, contact us for a free in-home consultation.
. . .
We hope you found this bit of information helpful, inspiring, and motivating toward making plans to renovate your kitchen and bathroom.