Home Planning & Renovations
Design Tips for Using Checkered Tile in Kitchen and Bathroom
By Tiffany Smolick
Black-and-white checkered linoleum floors rose to popularity in the 1920s thanks to their affordability and upkeep. This pattern dates back more than two thousand years as it was originally used for games, to fend off negativity, and also to describe certain details in hieroglyphics. And it continues to be a trend today.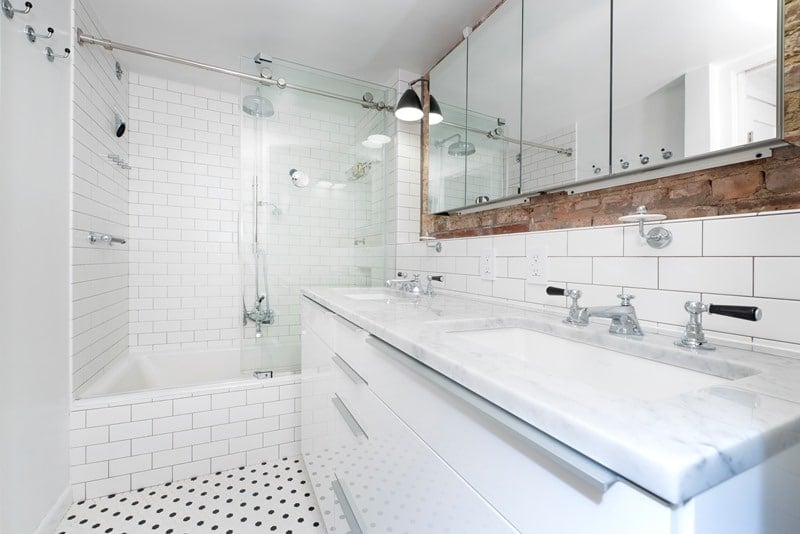 Checkered floors may sound like they belong in a retro diner, but they can be a contemporary, elegant or rustic choice. This style was initially made popular as a flooring choice for diners and restaurants. It really adds a sense of whimsy to any residential kitchen or bathroom as well, especially those with a retro style.
Polished checkered floors can be classic and elegant if designed properly. Classic black and white are the most popular flooring bathroom choice, but you have a creative license to use any color combo that you wish.
Feel free to mix it up with any colors you prefer and fit well with your design.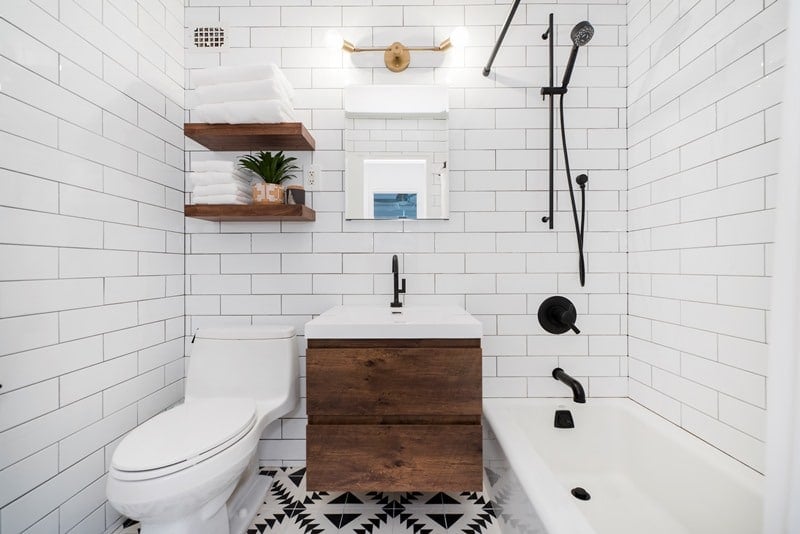 Option 1: In The Kitchen
Backsplash
If you want to have the checkered look in the kitchen, you can incorporate it into your backsplash. When it comes to a luxurious and very polished look, glass tiles are a fabulous material to use for your kitchen backsplash. For kitchens with an elegant design, patterned tiles with contrasting shades of grey, white and marble will provide contrast without overwhelming the design.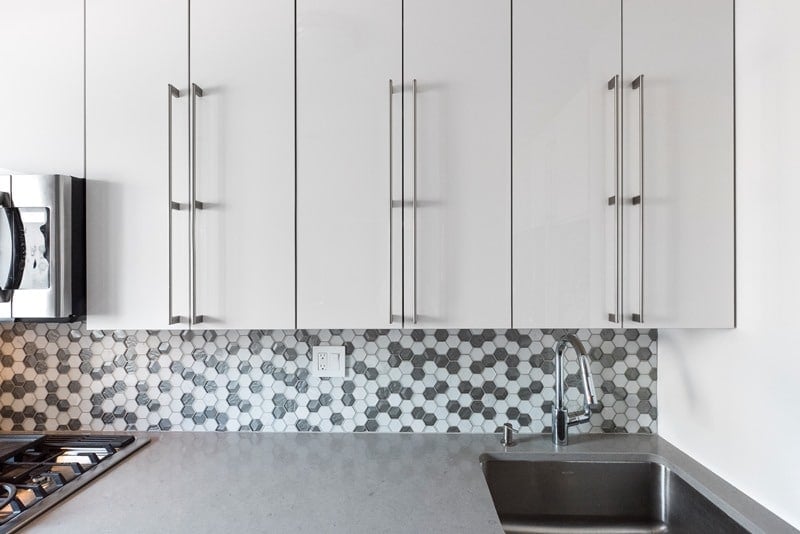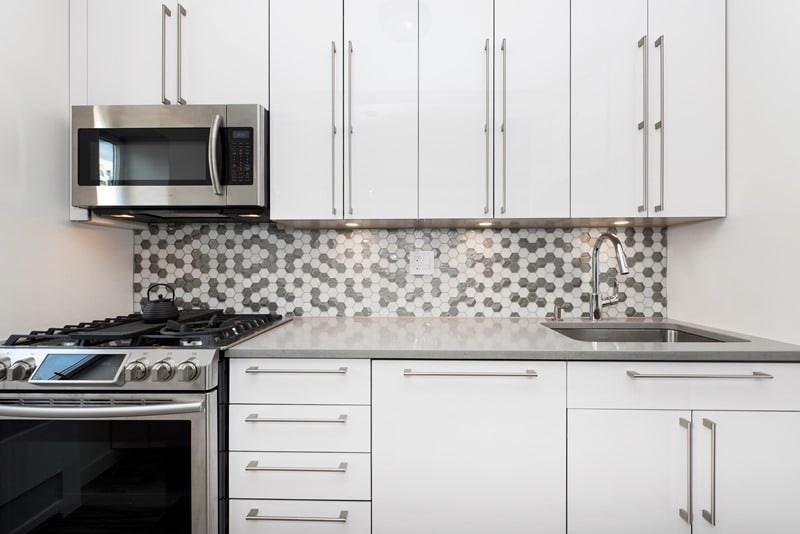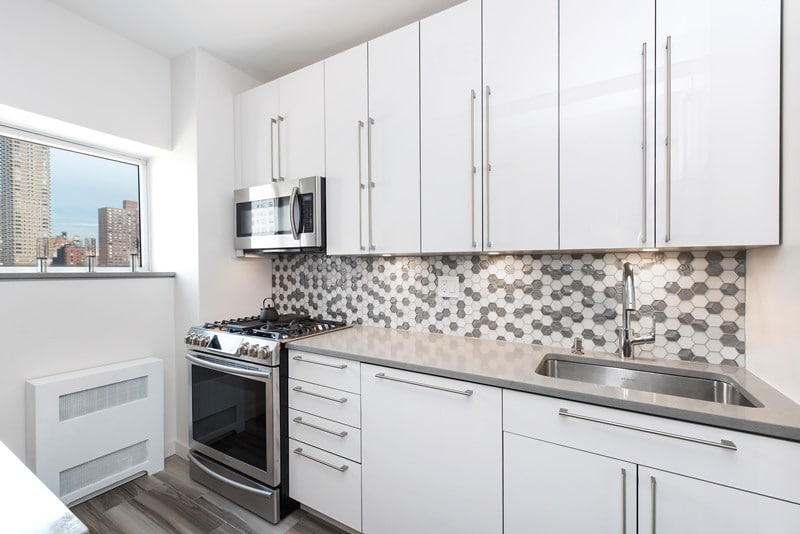 Flooring
Looking to give your new kitchen design a pop of style? Incorporate checkered flooring. In the last few years classic white and black checkered tile has made a comeback. In the design pictured below, you'll notice the hexagon-shaped tiles. This adds a modern flare to the classic checkered look.
Design Tip 1: If you're leaning toward a more traditional style and also want durability, then porcelain tiles might be the best option. The rich patterns of porcelain will create interest, without making it appear as dramatic as the other options.
Design Tip 2: If the goal is a softer or more eclectic feel, add splashes of pastel colors to complete the aesthetic.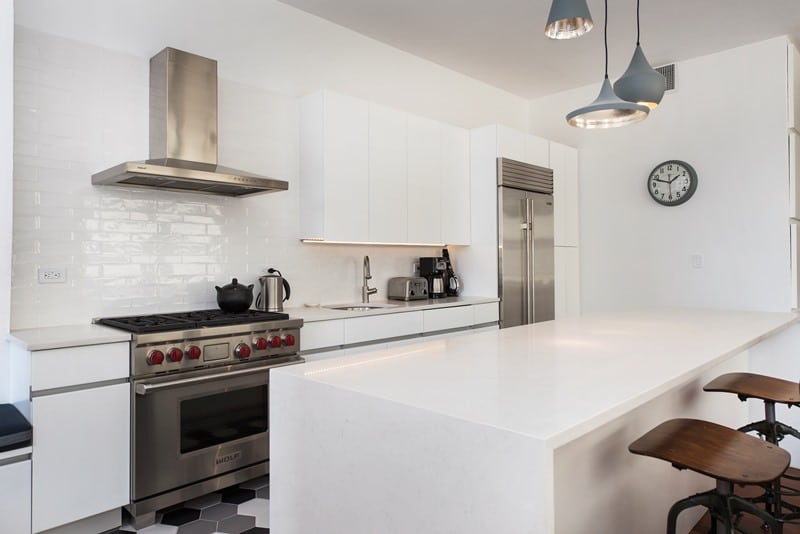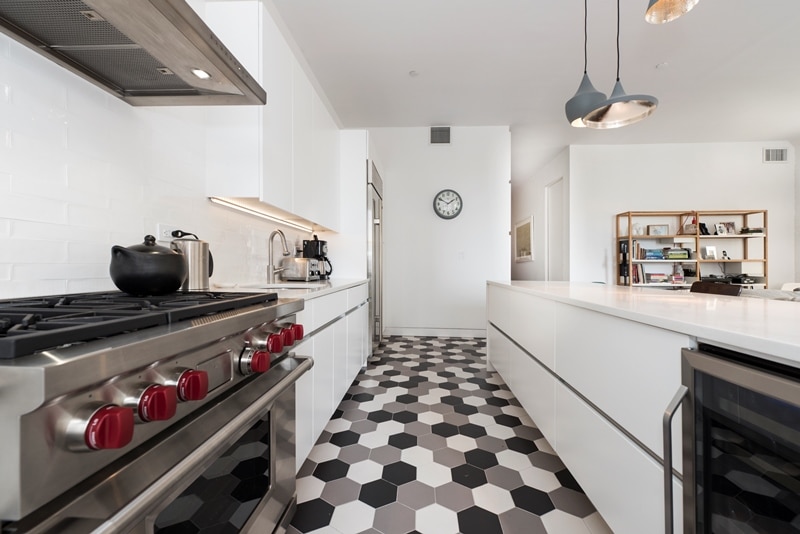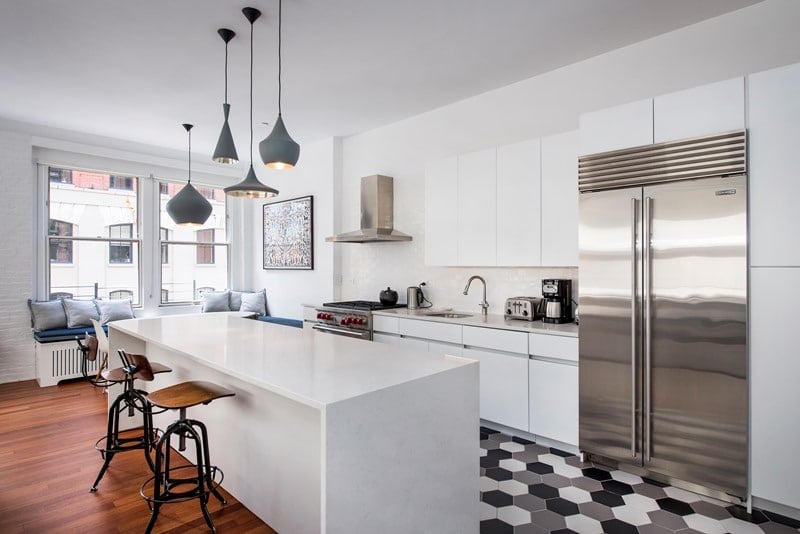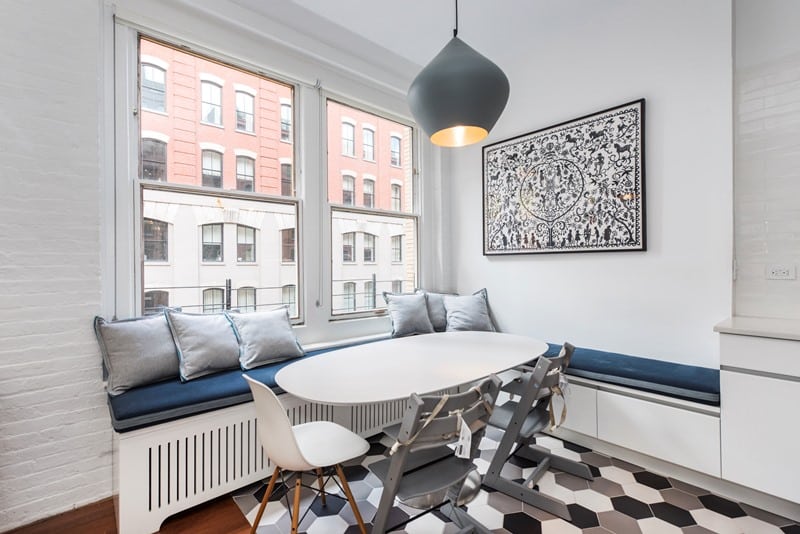 Option #2: In The Bathroom
No matter what your favorite style is, you can't deny that black and white bathrooms have an ageless appeal. If you love the black and white flooring, then it would be a perfect choice for your bathroom design. This design option is a guaranteed winner if you're looking to update your bathroom.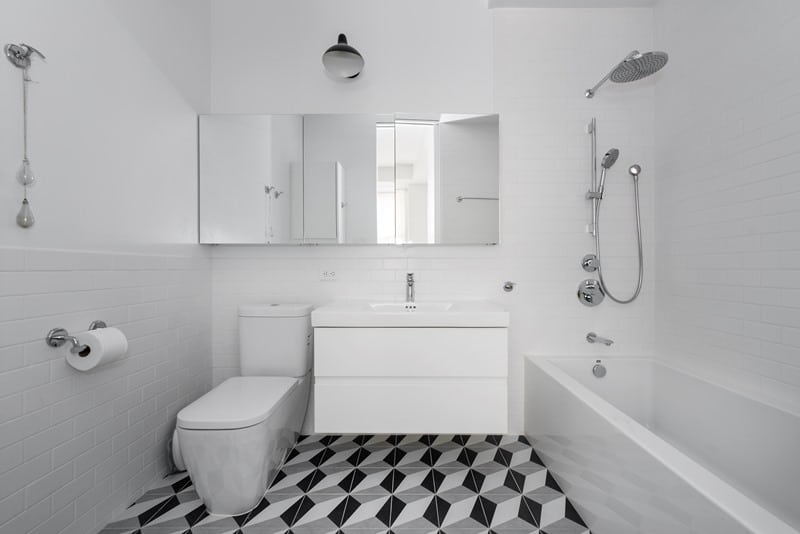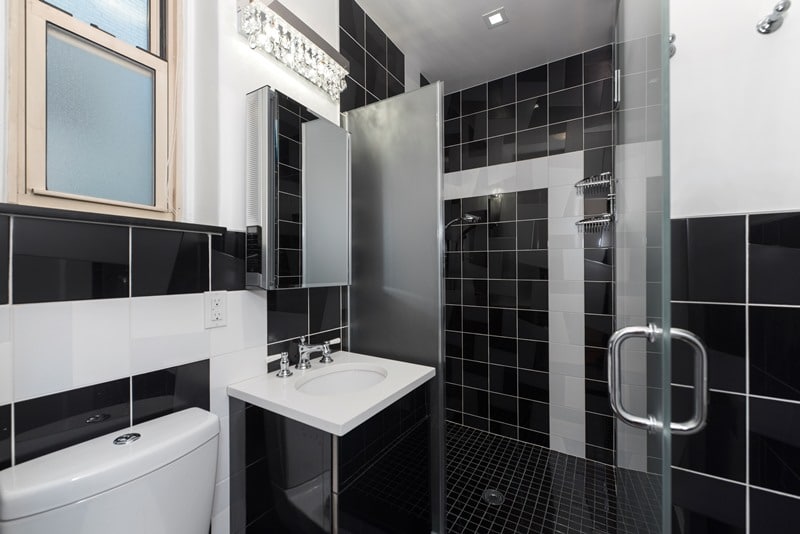 White is the standard color choice for bathroom fixtures like sinks, toilets, and baths. However, when it comes to floor tiles, there is a greater variety of choices, with black and white always being a strong choice. This classic combo has many advantages as it will likely never go out of style. It matches well with any wall color, and it is neutral enough that most buyers will appreciate it. Black and white also leave your new bathroom feeling crisp and clean.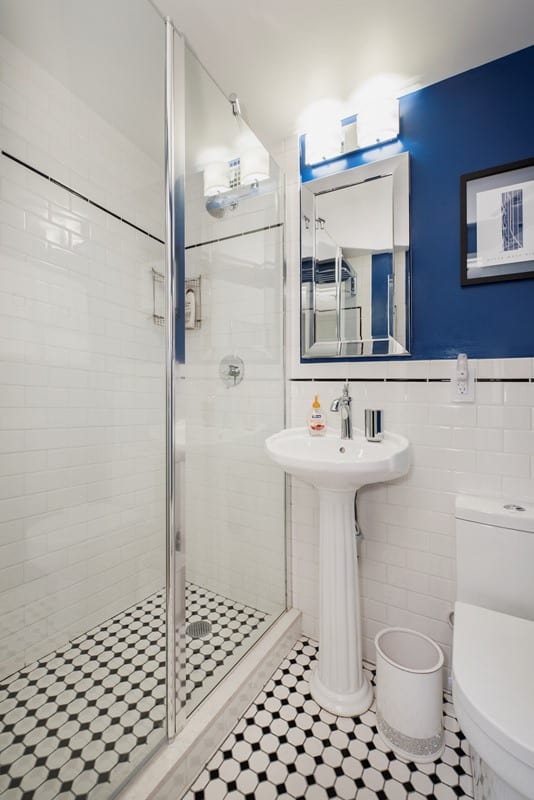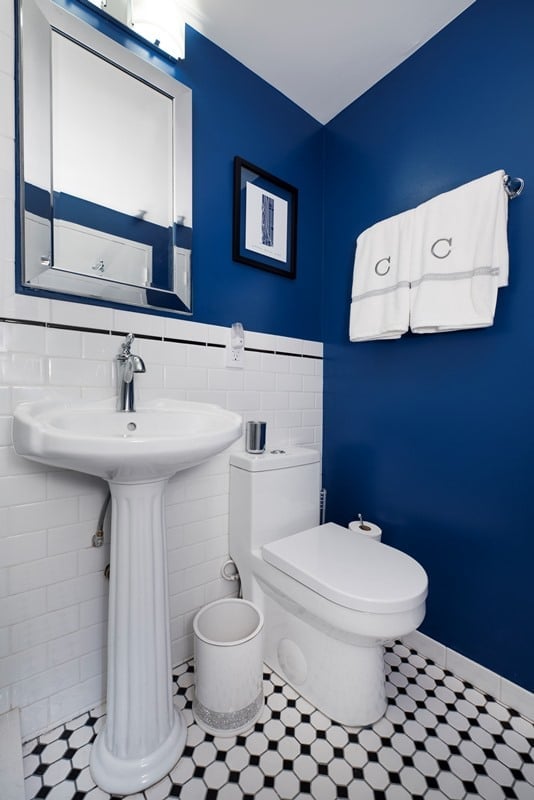 A timeless hexagonal or octagonal floor tile pattern is a contemporary and stunning choice for a bathroom design. You can create flow in your bathroom with a simple checkerboard pattern. This style creates a sense of movement. Black and white always give your bathroom design a sense of elegance and a touch of drama that works in perfect harmony.
Design Tip 3: If you want a more dramatic look, install your tiles at a 45-degree angle or use hexagon or octagon patterns.
The use of subtle black and white floor tiles paired with subway tile, a classic vanity, and colorful walls will give your bathroom a timeless design. Checkered floor tiles are very affordable and are frequently found at home improvement stores. In addition, there are many styles from which to choose in that color scheme.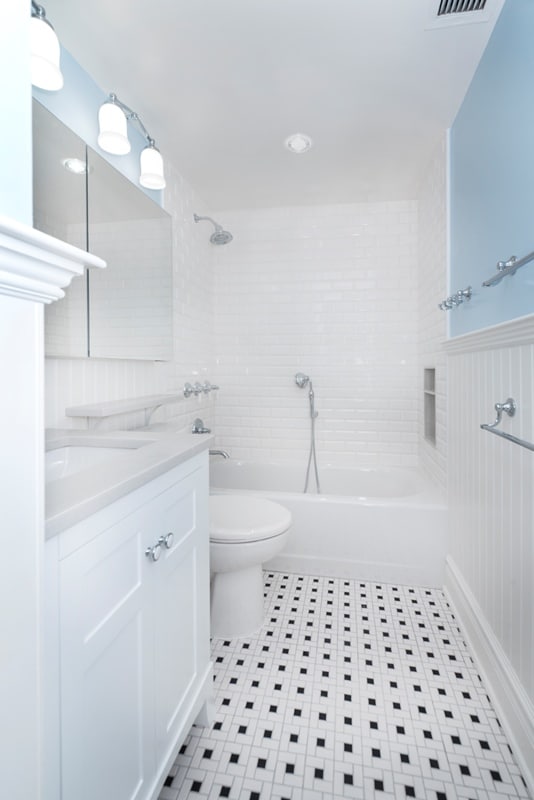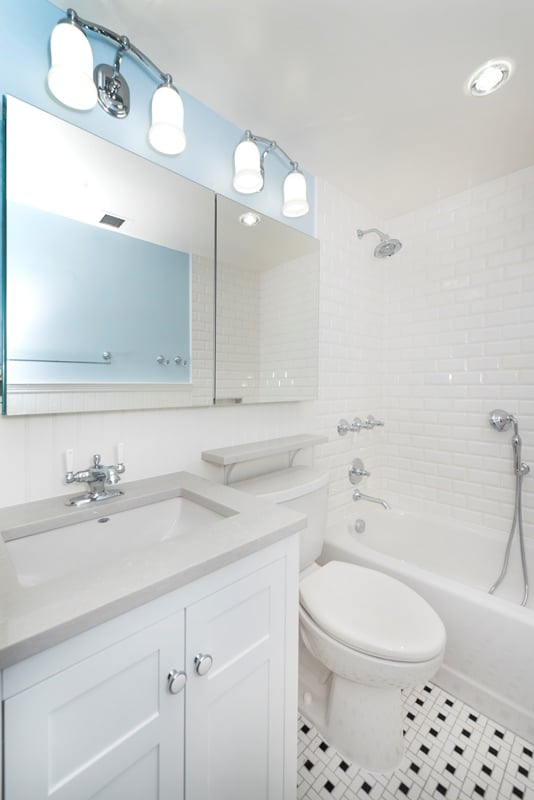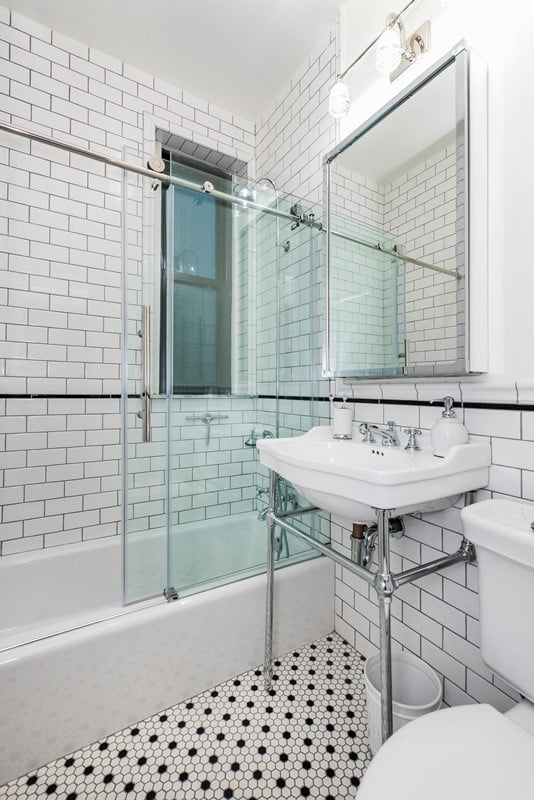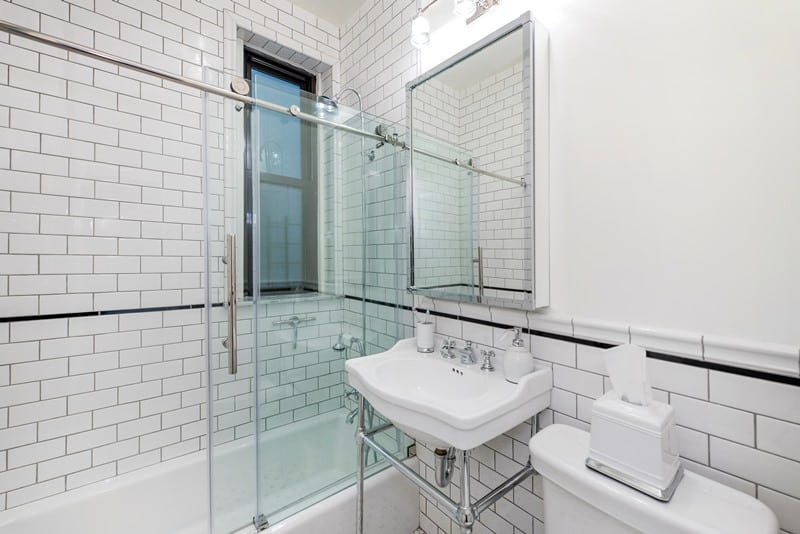 You can use checkered tiling to give your design a classic and elegant look that is affordable and durable. Use our guide to inspire your next choice for your tiling.
. . .
We hope you found this bit of information helpful, inspiring, and motivating toward renovating your kitchen and bathroom.