Home Planning & Renovations
3 Ways to Create Your Perfect Summer Bedroom
By Tiffany Smolick
January 31, 2023
Most New Yorkers, with limited storage, swap out their clothing every season to accommodate the changing weather and their space. We can do the same with our bedrooms. This summer, when you store away your heavy coats and sweaters, proceed to add your heavy sheets and comforter to the storage bin.
Not only is your bedroom your sanctuary, but it should also reflect rest and relaxation because it's probably the room you spend the most time in. Summer is all the more reason to freshen it up.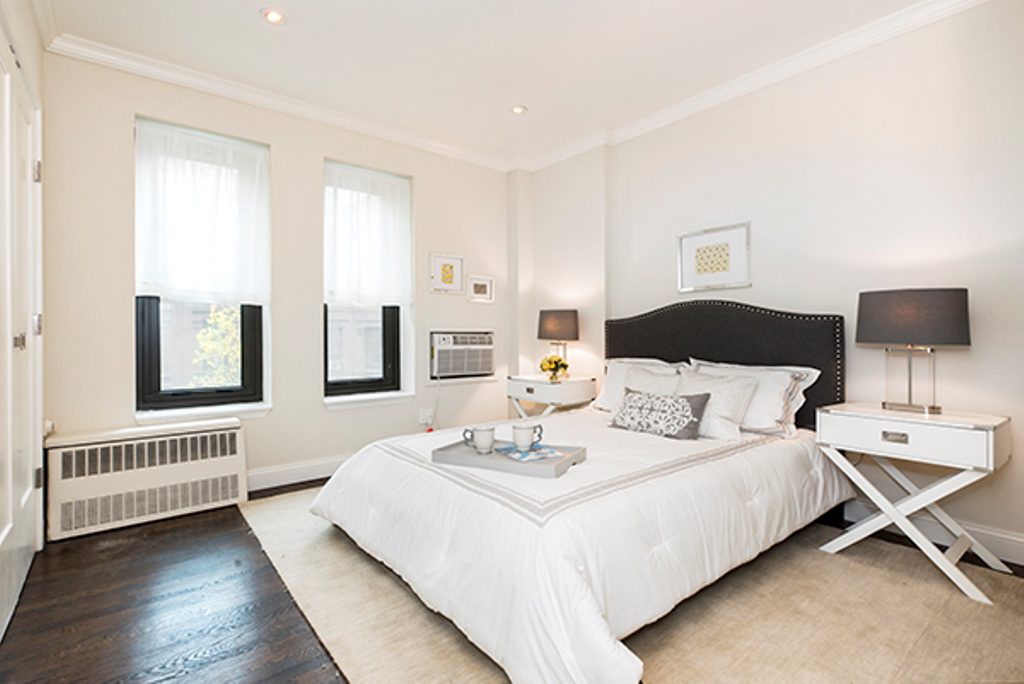 #1: Freshen Up Your Sheets
While making your bedroom summer-ready, it's important that you keep your bedroom free of unwanted and unneeded elements. The first step should be to rid your bedroom of clutter. Then, you should brighten up and change your bedding.
In the cold NYC winters, we crave nothing more than cozy layers of plushness to combat the winter chill. But in the summer, we need the opposite; crisp, gentle, and breathable fabrics to help us get a good night's sleep. Changing your sheets to a more breathable fabric can help with soaking up moisture. As well, breathable bedding lets air flow through the sheets easily and helps prevent them from clinging to you while you sleep which translates into cooler nights.
Lastly, to keep your floor area clean, remove any area rug or carpets as they can produce excessive dust. This will also help in cooling your bedroom, while also giving your bedroom a cleaner and tidier appearance.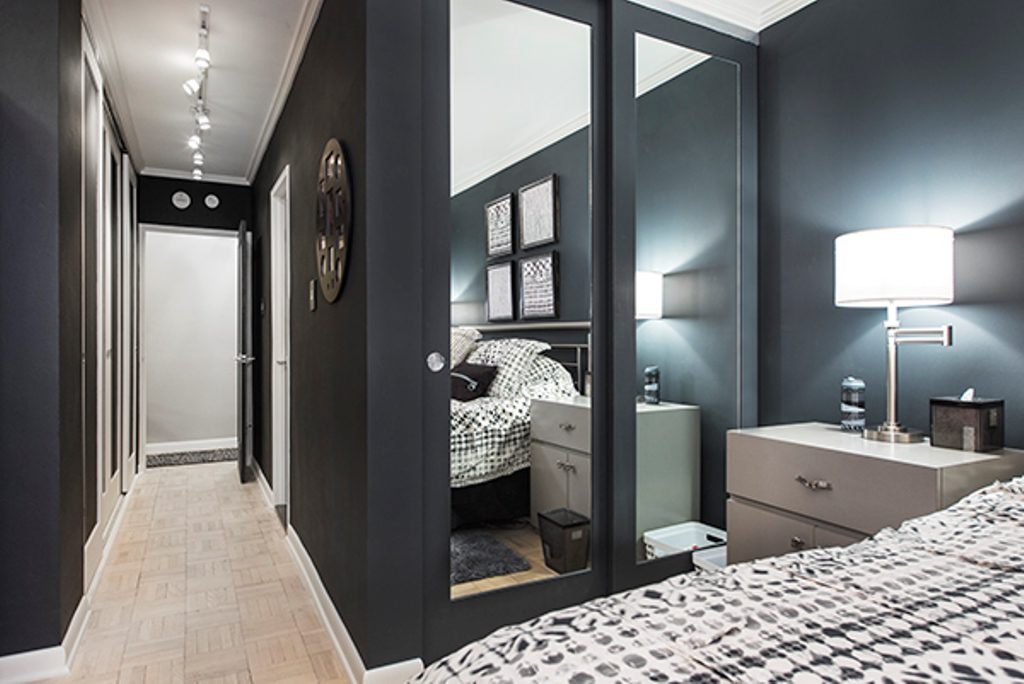 #2: Use Seasonal Accents
There's no easier way to update your bedroom than with fresh statement pieces like throw pillows and blankets that yell summer. Updating your throw pillows or blankets to ones with a bright color or floral pattern can help transition your bedroom to the summer season at little cost to you.
Look for pillows or blankets highlighting summery floral prints or iconic summer nautical stripes. A soft pastel throw blanket in cotton or linen will complete your bedroom's summer aesthetic. You can try mixing colors and prints for a more cheerful atmosphere. However, you should opt for a simple and minimal color palette for your décor by trying to only use one accent shade.
When giving your bedroom a seasonal transformation, introduce your summery aesthetic to sheer, gauzy curtains to help produce a bright and airy atmosphere. New lighter curtains will allow the sunlight to pour in. You can also try switching your curtains to lighter curtains in the same color theme as all of your other accents.
Don't forget the flowers! Fresh flowers bring new energy into your bedroom. Try to beautify your bedroom with plants and flowers to bring the summer to life. Always pick plants or flowers in the same color theme as your other accents.
Finally, our favorite accent for any bedroom – candles! Invest in candles that stimulate your senses such as a floral or beachy scent.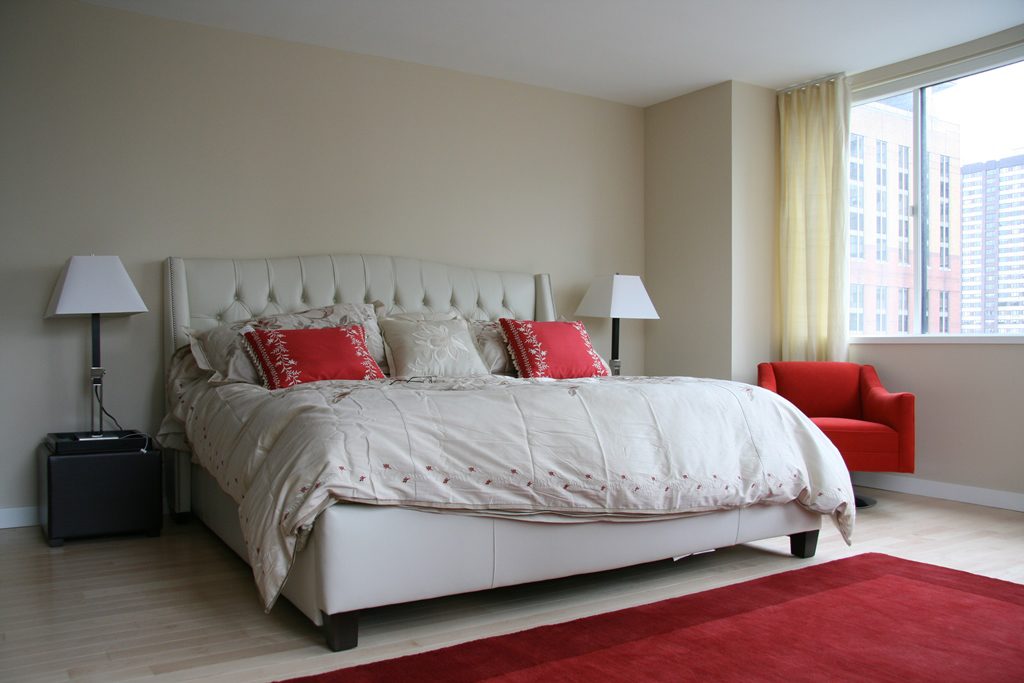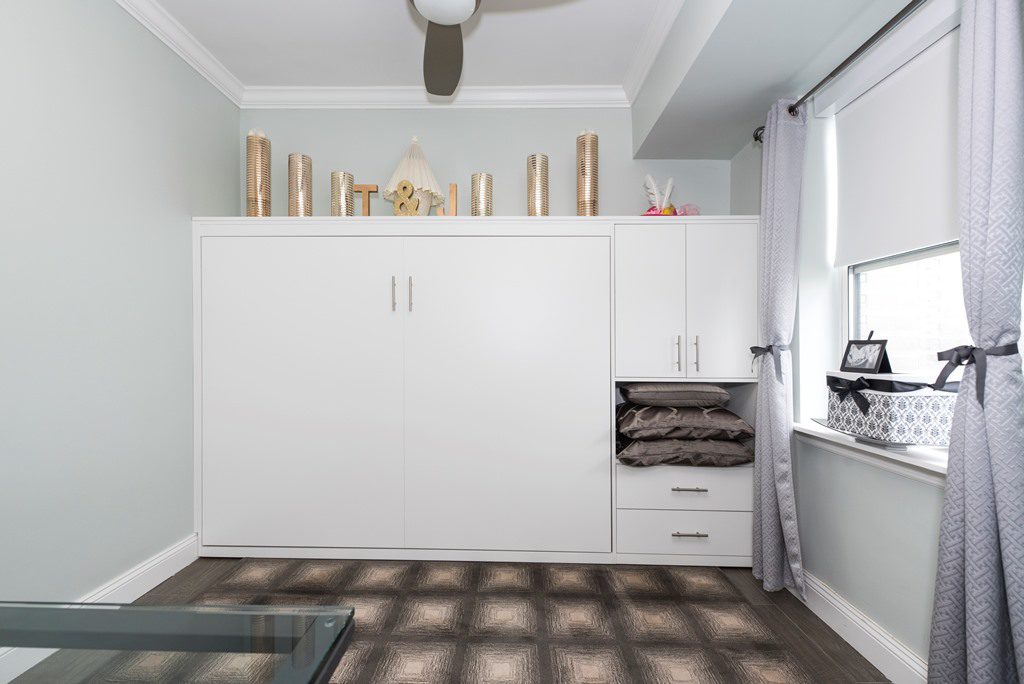 #3: Let In The Light
If you want to create an ambiance or highlight a certain area of your bedroom, simply use decorative lighting. There are three different types of decorative lighting you can use to accomplish this for your bedroom as follows.
First, accent lighting. This lighting focuses on a specific area or object. Examples of accent lighting could be string lights around your bed frame, a lamp behind your nightstand, or spotlights. If your bedroom has artwork or features you want to showcase, you could showcase them better if you had a track or spotlight pointed directly at them.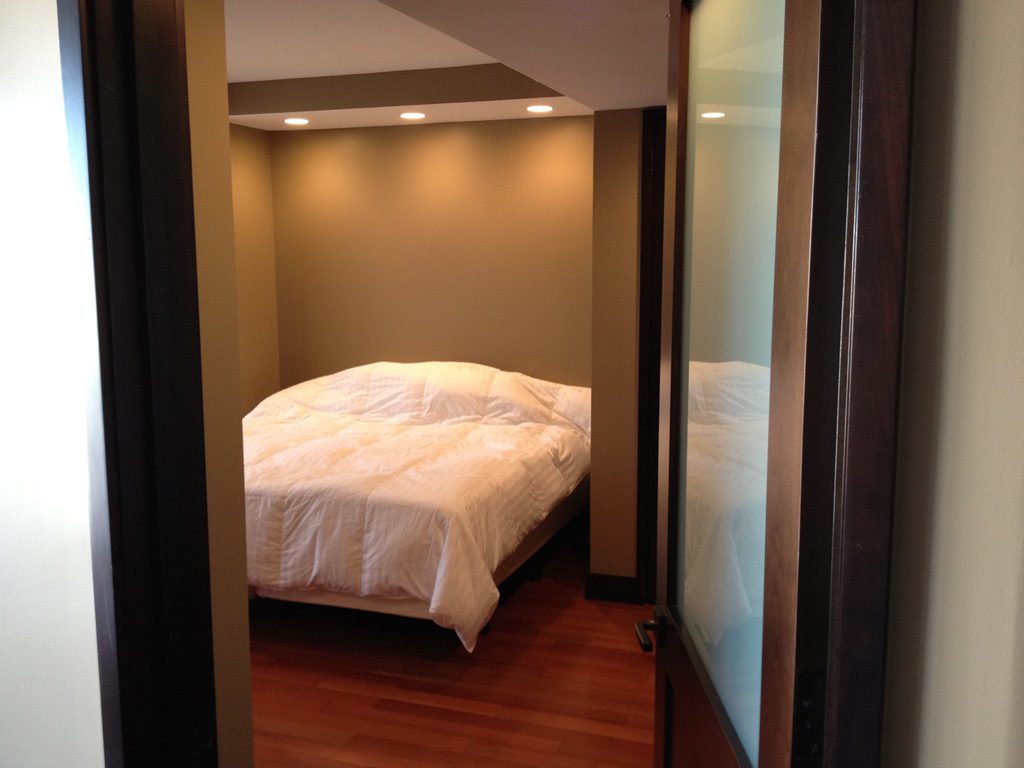 Second, task lighting. This type of lighting emphasizes the space you use for activities such as reading or watching TV. An example of task lighting is a table lamp or floor lamp overseeing a chair or nightstand. This style is perfect if your bedroom has a seating area.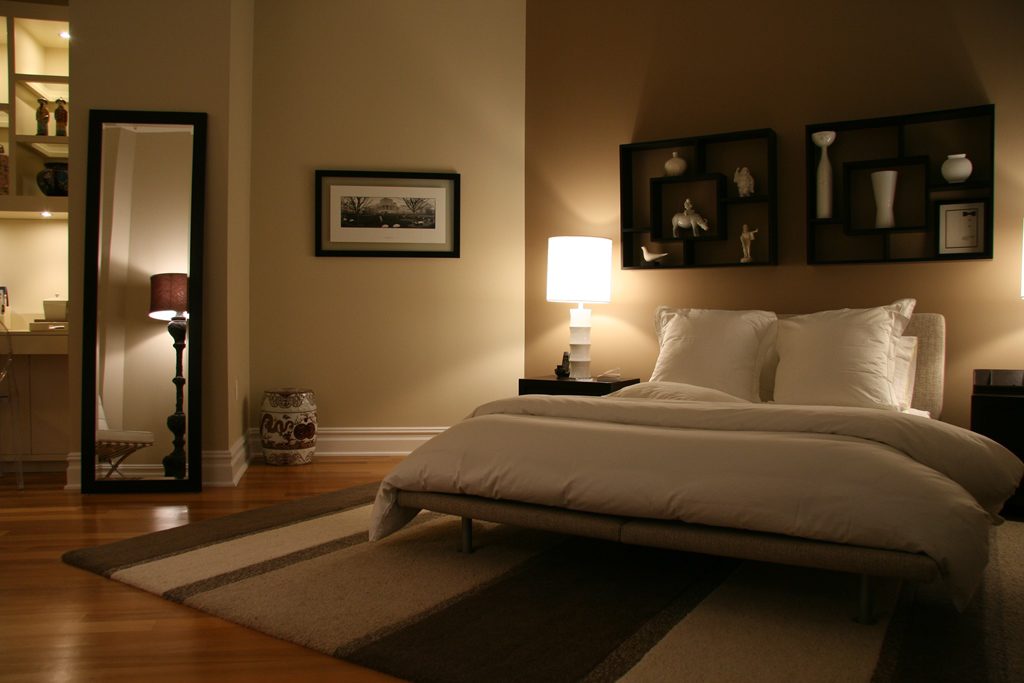 Third, ambient lighting. This type of lighting is usually the major light source in any room, but particularly your bedroom. Commonly ambient lighting comes in the form of a ceiling light or ceiling light and fan combo. Ceiling light and fan combo light fixtures can be a convenient choice as you can use them to stay cool on warm summer nights.
If your bedroom is spacious enough you can also mix and match your lighting to include two of the above options. Integrating different kinds of bedroom lighting can enhance specific areas without ignoring other areas of your bedroom.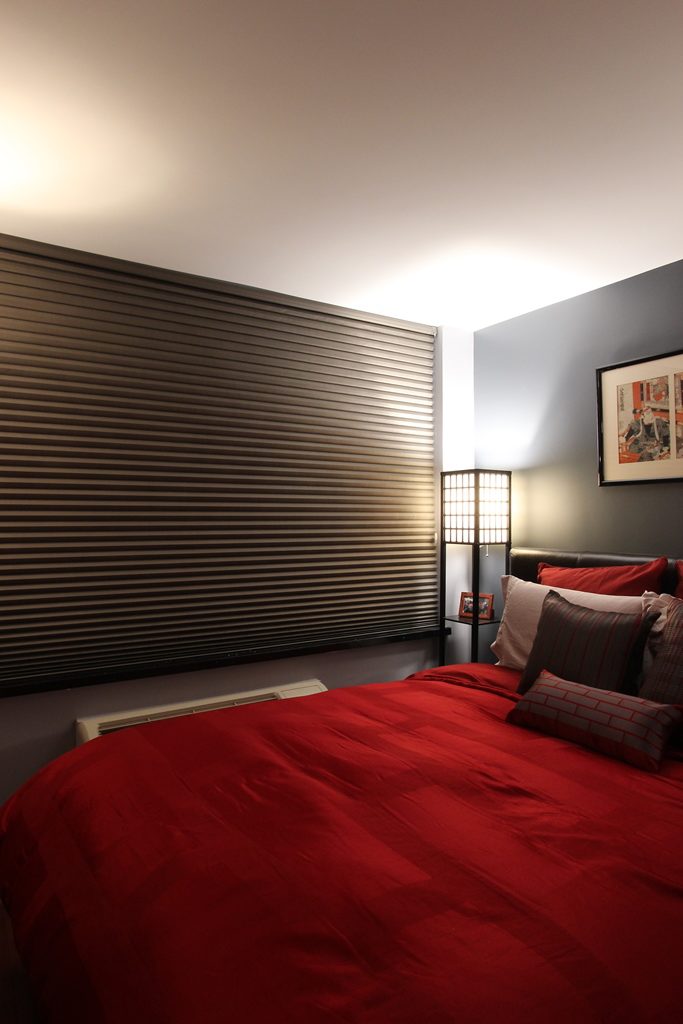 Summer is the perfect time to freshen up your bedroom. Use these tips to make your sleeping space bright, cool, and airy for the warm weather.
. . .
We hope you found this bit of information helpful, inspiring, and motivating toward making plans to renovate your kitchen and bathroom.
Looking to remodel your bedroom? The entire remodeling process is streamlined when you hire MyHome US. We cover the initial consultation to the final walk-through and include everything in between.