Home Planning & Renovations
Design Build vs. Trying to Manage a Project on Your Own [Infographic]
By Tiffany Smolick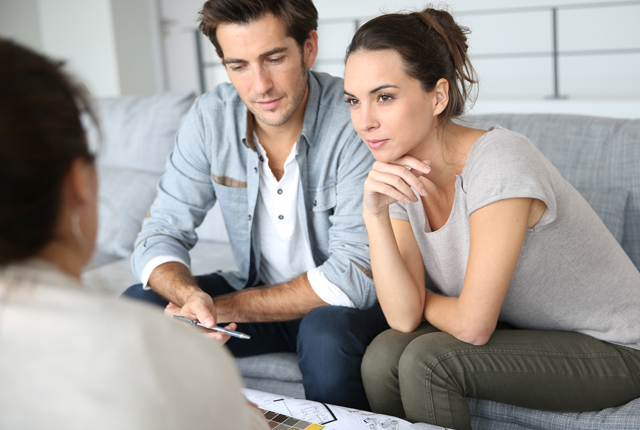 Thinking you can save a little money by managing your remodeling project on your own?
Yes, you might be able to. But when you look at what's involved, you'll discover it's quite a bargain to work with a full service design/build company like MyHome.
From drawing up plans to choosing and ordering materials, a good design/build firm will walk you through the remodeling process and keep track of everything to make sure your project is done right and in't delayed.
Design Build vs You
The biggest savings when you go with design build vs trying to manage your project is in time.
Instead of having to take time off from work to wait around for hours for your materials to be delivered, then hope there's no problems with the orders, you won't have to worry, it will all be taken care of for you.
You won't need to decipher your city or towns building codes or fill out mountains of paperwork to get approval for your project.
No need to worry about hiring reliable contractors who will do quality work and complete the job you pay them for, or what tradespeople you'll have tramping through your house. You can relax, knowing the same company that designed your project will build it, ensuring everyone is working together and the work is done right, guaranteed.
When you go with a good design/build firm, not only will you get quality work with less hassle, but you'll also save yourself numerous headaches while keeping delays and costs under control.
Let's Compare
Check out the infographic below for a side-by-side comparison, then ask yourself do you really want to try to manage it yourself?

Don't get stuck doing it all yourself. From design and supply to installation, MyHome Design & Remodeling has everything you need under one roof, making the remodeling process fast, convenient and hassle-free.
Find out why MyHome is the trusted leader in NYC design and renovations. Call us today at 646-651-4974 or stop by our fully-stocked Kitchen and Bath Showroom at 358 West 48 Street, New York NY.