Home Planning & Renovations
Getting To Know Grout
By Tiffany Smolick
How do I choose a grout color?
This a common question heard throughout the Interior design and home renovation world. It is a small detail that can alter the finished look of your tile work and should be taken seriously. Today many designs rely on the contrast between tile and grout to create interesting patterns and color palettes.
Before we answer the core question of how to choose a grout color, its important we address the basics of Grout.
Three Types of Grout
Most grouts are cement-base. This means they absorb water, can stain, discolor and possibly crack. There are three common types of grouts:
Sanded grout contains very fine sand and is the go-to choice for most applications. It has the greatest range of color choices, reduces grout shrinkage, works best with wider grout lines and is less expensive than un-sanded grout. Sanded grout is best used for flooring because it is more durable, works well with larger grout lines and can withstand foot traffic.
Unsanded grout is commonly used on surfaces prone to scratches, like glass and metal, vertical applications and thinner grout lines (1/8" to 1/16"). Unsanded grout is best for back splashes and wall tiles because it is stickier and will stay put on vertical surfaces.
Epoxy grout are made from epoxy resin and filler powder. These grouts are more durable.
Basics of Grout Lines
ANSI, the American National Standards Institute recommends a minimum of 1/16" grout line for all large format ceramic and stone tiles. Most manufacturers will provide their recommended grout lines for the most successful installation of their products.
PRO TIP: To ensure your beautiful tiles stand the test of time, make sure you have a sufficient grout joint. This will give the tile room to breathe for building movement and thermal expansion.
Using Grout with Pattern Tiles
This is somewhat a matter of taste. The shade you choose relies on what you are trying to accomplish. If you have a tile whose pattern is completed once it is placed next to the same tile, you will want to choose a grout color that blends in and disappears.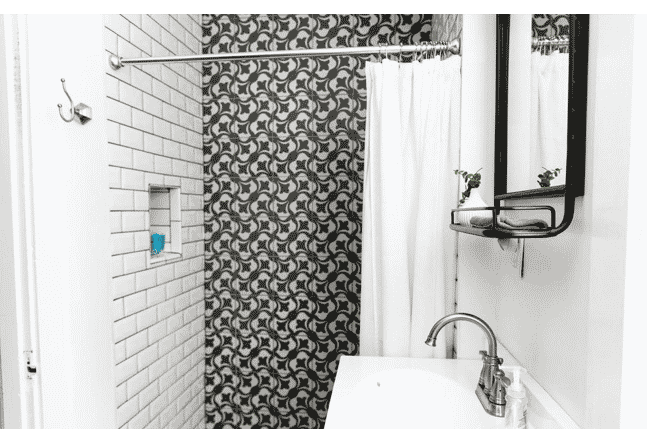 Choosing a Grout Color
The color you choose will affect the way the tile looks. In our article 4 Tips for Choosing Grout Color, we covered
Using White Tile with White Grout,
Using White Tile with Dark Grout, and
Grout Choices When Using Black or Colored Tile.
To help you envision the difference grout color can make, below we have the same tile with two different grout colors. Notice how the white grout makes the tile appear brighter. Conversely, the darker grout gives the tile a muted tone.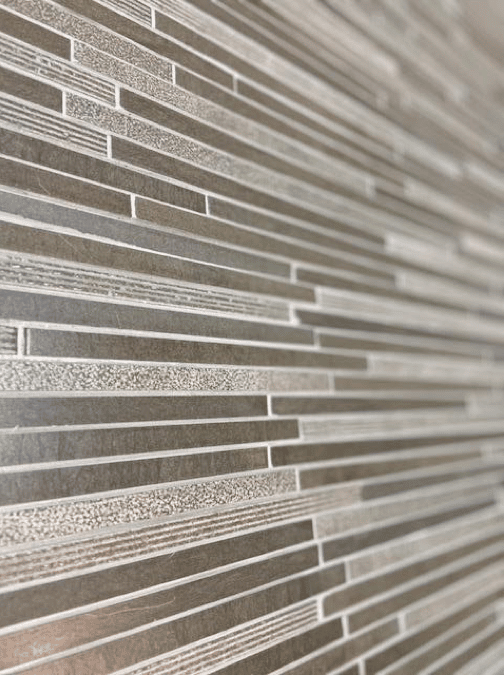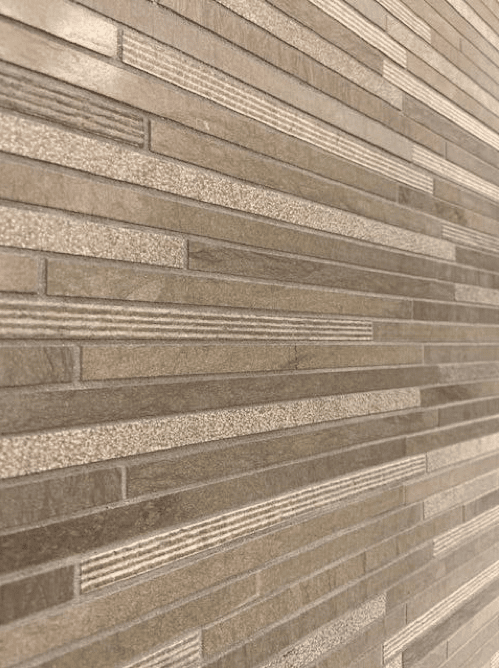 Ready to make a statement in home? Smaller tiles like subway tiles like hexagons and mosaics can make a strong statement when paired with a fun grout color. For trendy colorful and metallic grout inspiration, check out this article.
PRO TIP: If you want to blend the tiles together, use a color that is close to the color of the tile.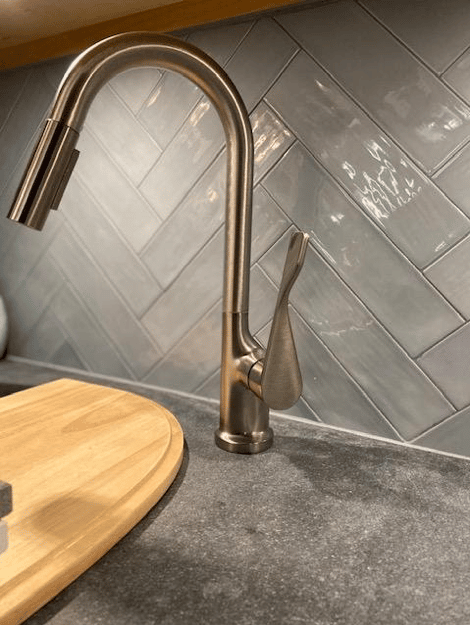 For a more dramatic effect, darker colors or contrasting colors are the way to go.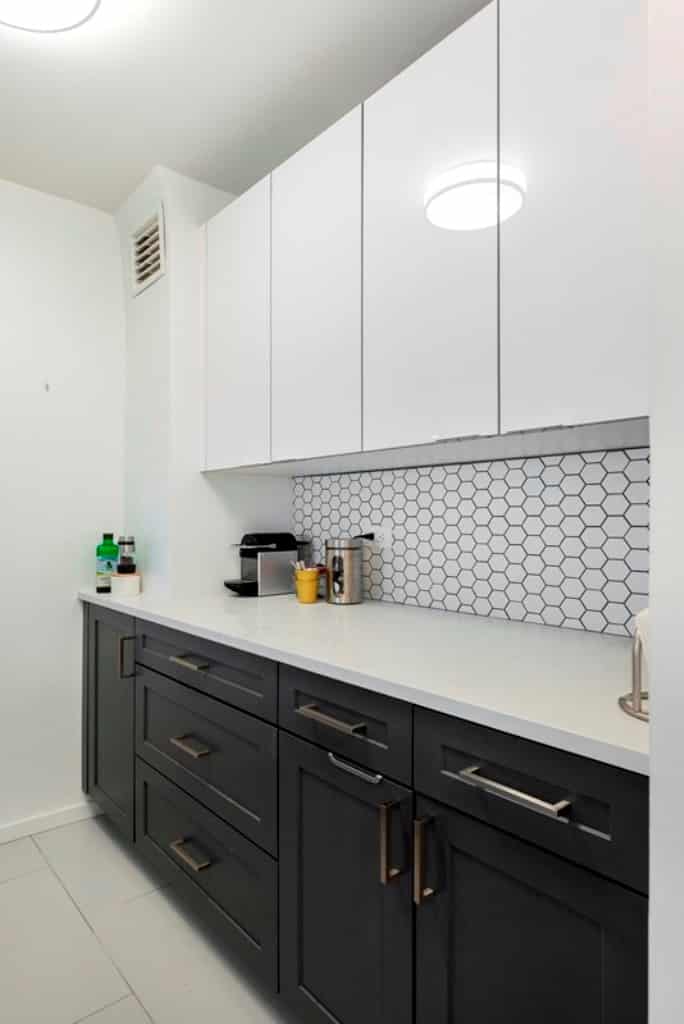 To Highlight a Pattern Use a Contrasting Color
When you choose a tile for its beautiful pattern, you want to highlight it. Choosing a contrasting grout color will do just that. This will allow the lines and the shape of the tile to stand out and bring attention to the pattern. This is the perfect technique for an accent wall in a shower or guest bathroom.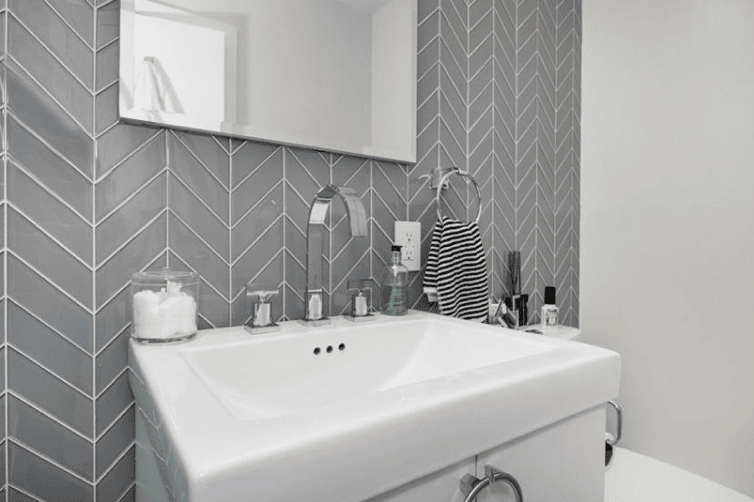 Design Trends with Grout
If you follow any of the design influencers on social media chances are you have seen colorful grouts popping up in bathrooms and kitchen backsplashes. Penny tiles have been at the center of some of these designs and the outcomes are dramatic and beautiful.
One company that is changing the playing field for grout is Grout360. They offer custom shades of grout. You can have your grout match your wall color, or the exact color of your tile.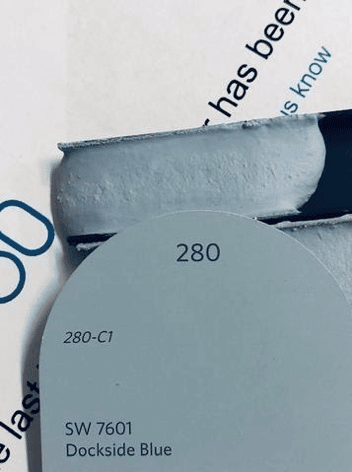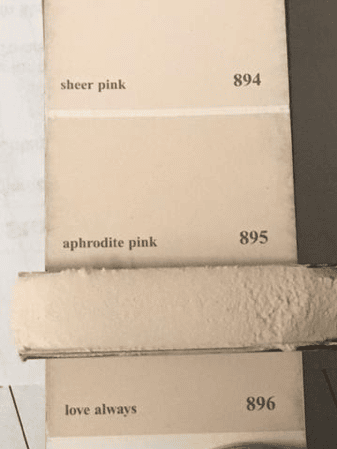 . . .
We hope you found this bit of information helpful, inspiring, and motivating toward renovating your kitchen and bathroom.