Home Planning & Renovations
4 Tips from the Pros About Choosing Grout Color
By Tiffany Smolick
It's always exciting to pick out new tile for your bathroom renovations or kitchen remodeling. It's easy to get stressed when looking through tile samples because your tile choice will have a big impact on your home. When choosing tiles, the grout color is often overlooked. It is important because it can make or break the aesthetic of your tile and the overall look of your room. Here are four things to consider to help you choose the right grout color for your tile aesthetic.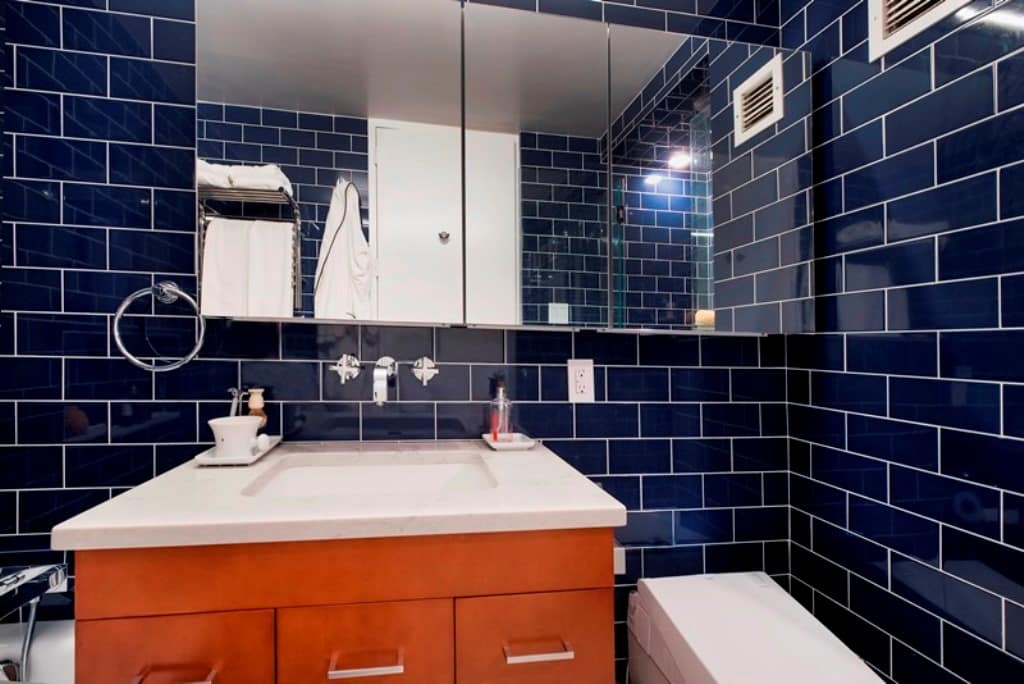 1. When Using White Grout White Tile
When a white tile is paired with white grout, the lines between the tile and grout will disappear. The entire surface will blend together to give a uniform aesthetic. When you enter a kitchen or bathroom with white tiles and grout, you're sure to notice a number of things, but it's unlikely that one of those things is going to be the actual tile. The all-white tile and grout don't draw attention like other tiles and grout.
This is a perfect option when you do not want your tile to be a stand-out feature in your renovations. Usually, this option works best with modern spaces that have dramatic design flair somewhere else in the space. This option is also great when renovating a small bathroom because it makes your space appear larger.

Please keep in mind that white or light grout is not forgiving to discolorations or stains, so it will definitely take extra upkeep to maintain that pristine appearance.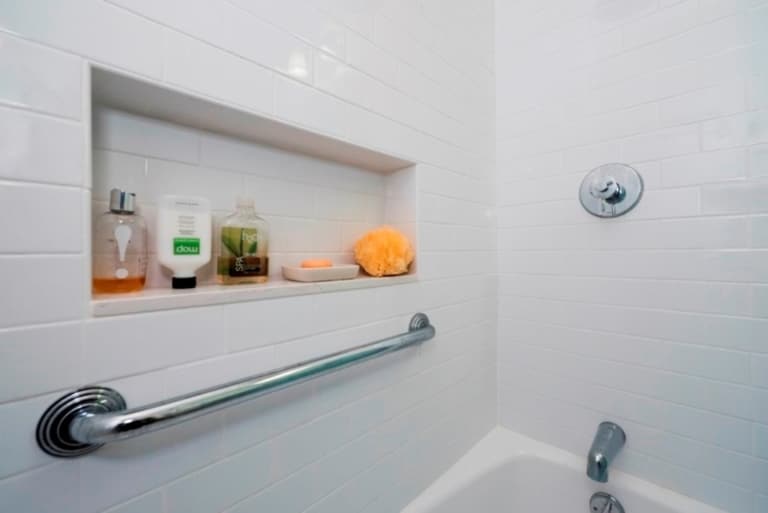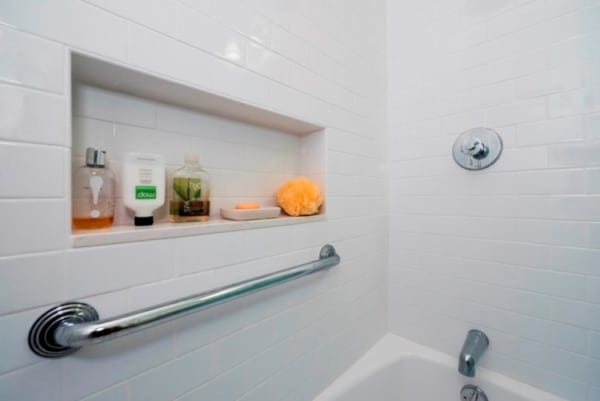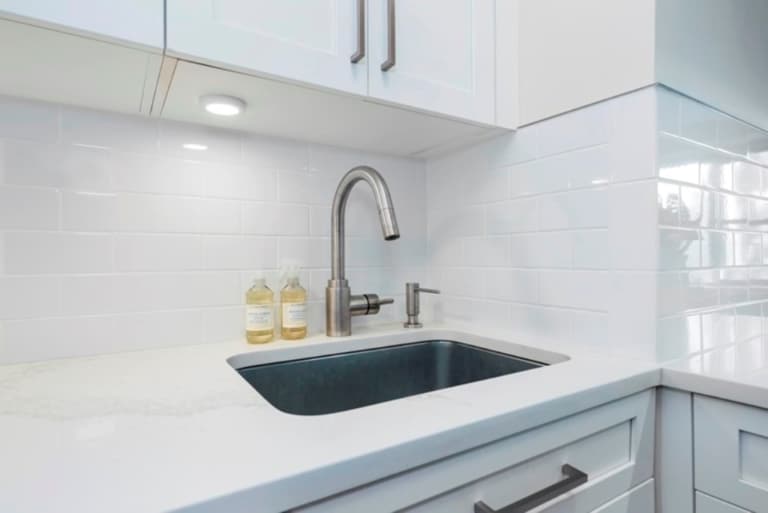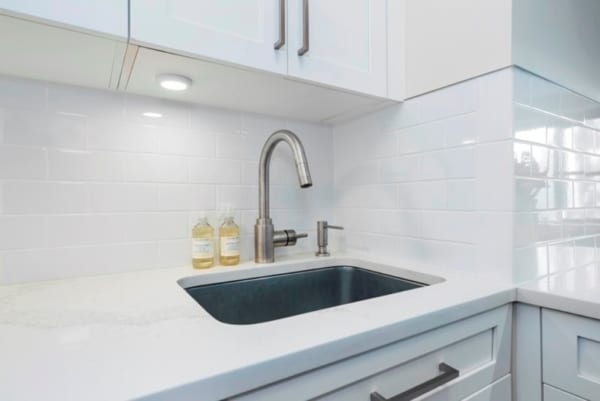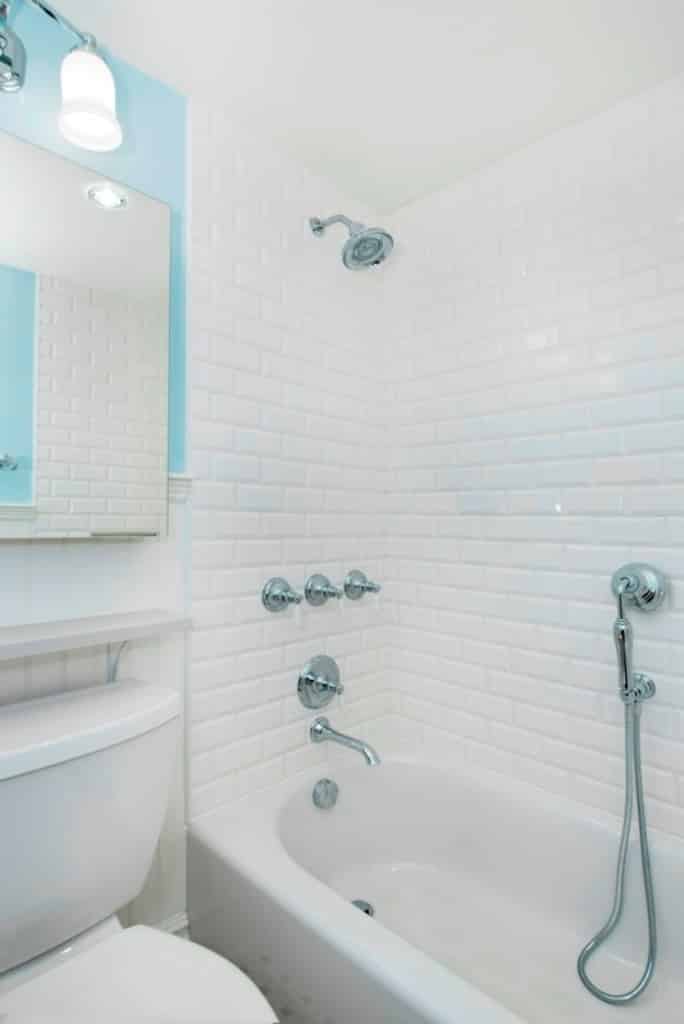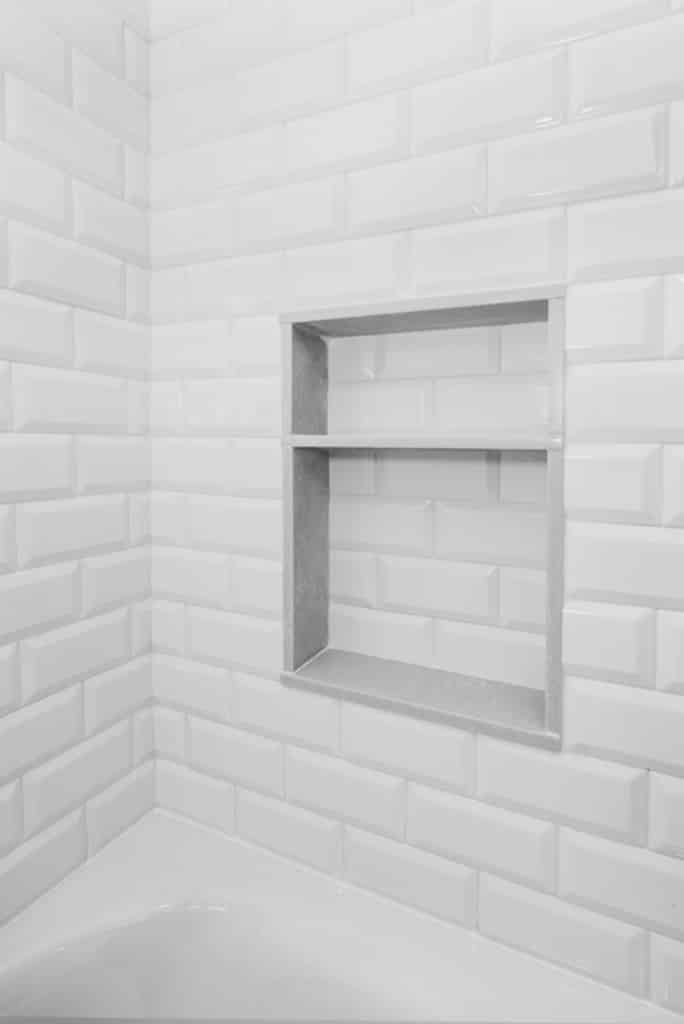 2. When Using White Tile with Dark Grout
When you use dark grout, the grout becomes the focus of the tile. The patterns of the tile start to create a bolder aesthetic for your renovation. In the photo below, notice how pronounced the octagon tiles appear with dark grout.
Even with a simple subway tile pattern, going dark with your grout will add contrast and make the tile pop out more. Once you begin to add contrast between the grout and tile, the actual shape of your tile is exposed and the grout itself forms a pattern. Naturally, the tile and grout contrast is better suited when black and white are the dominant hues.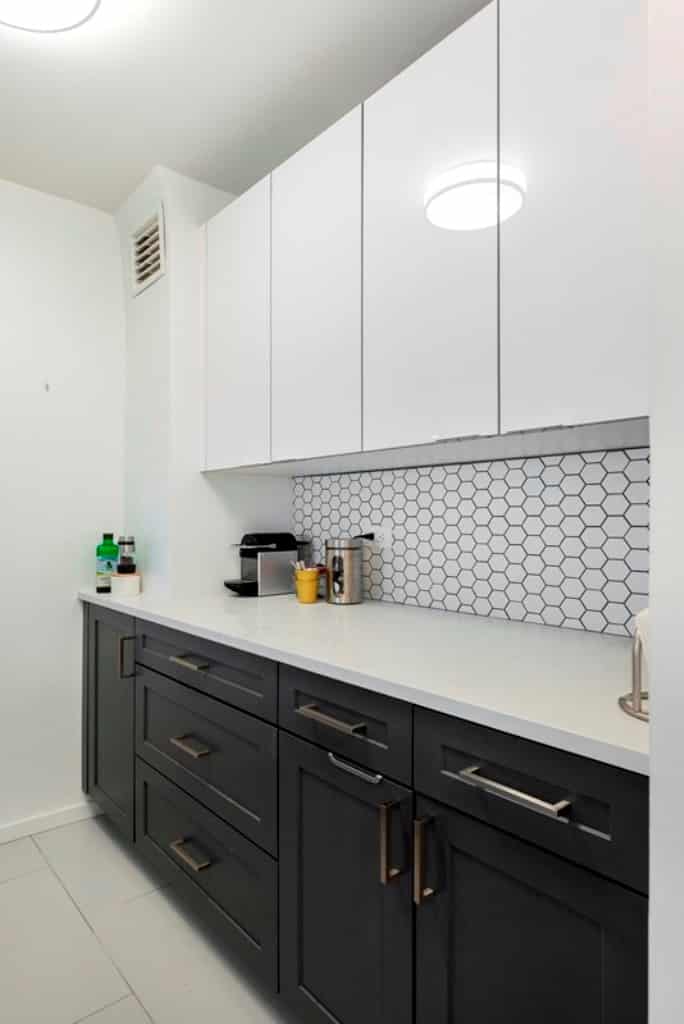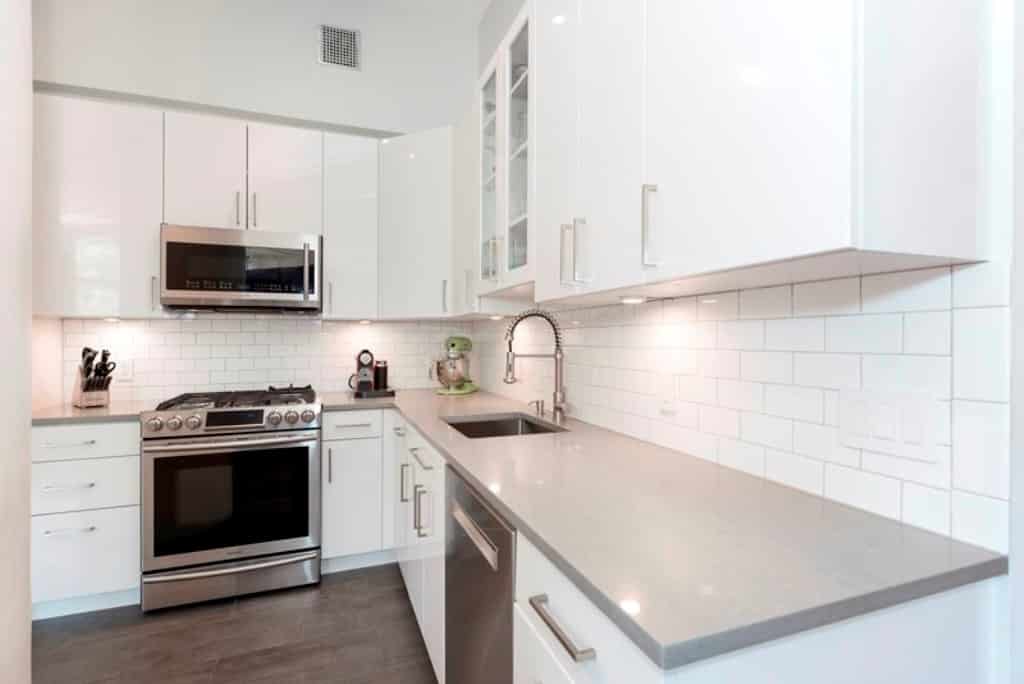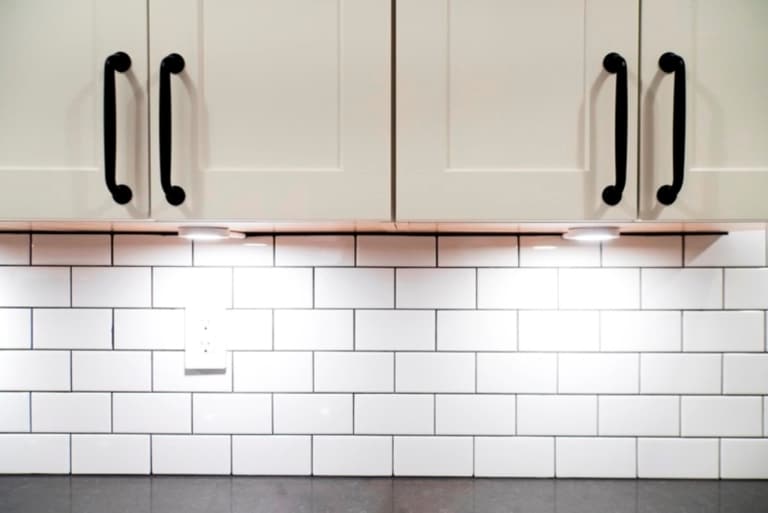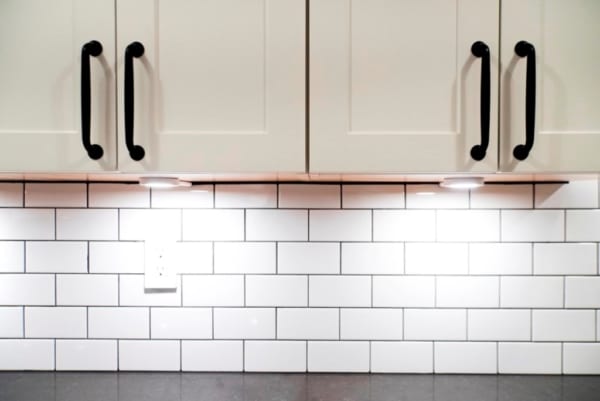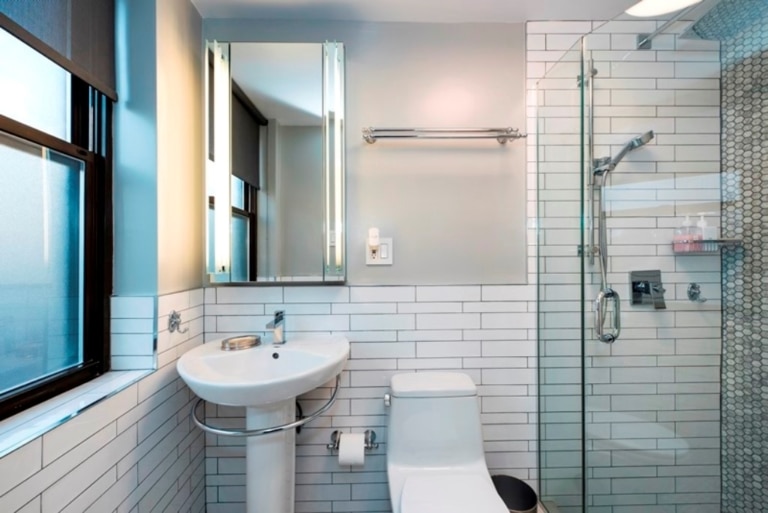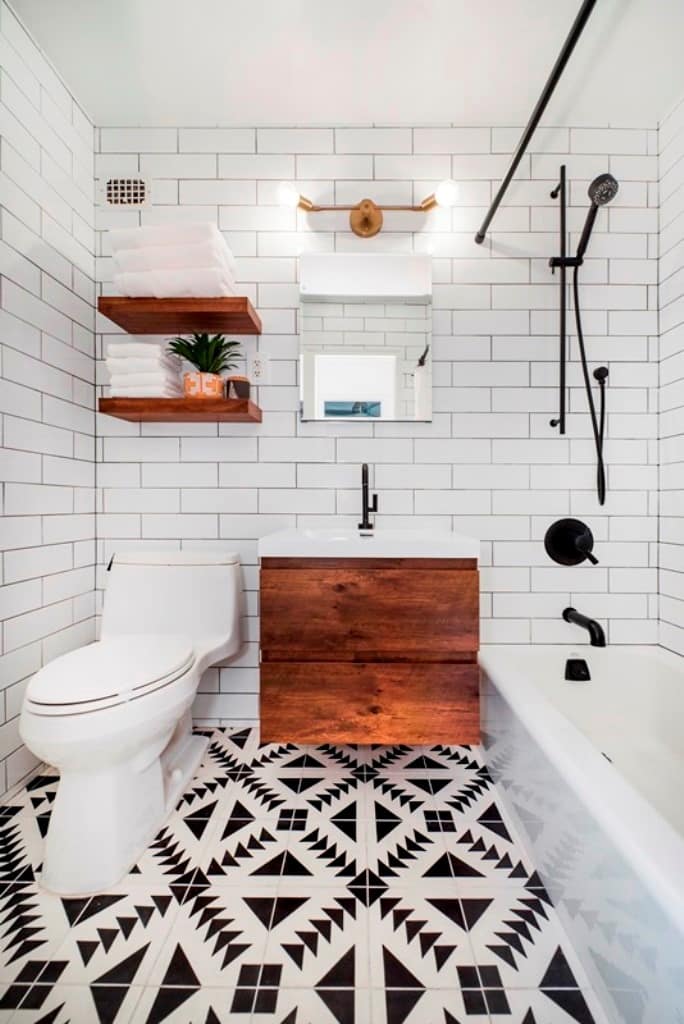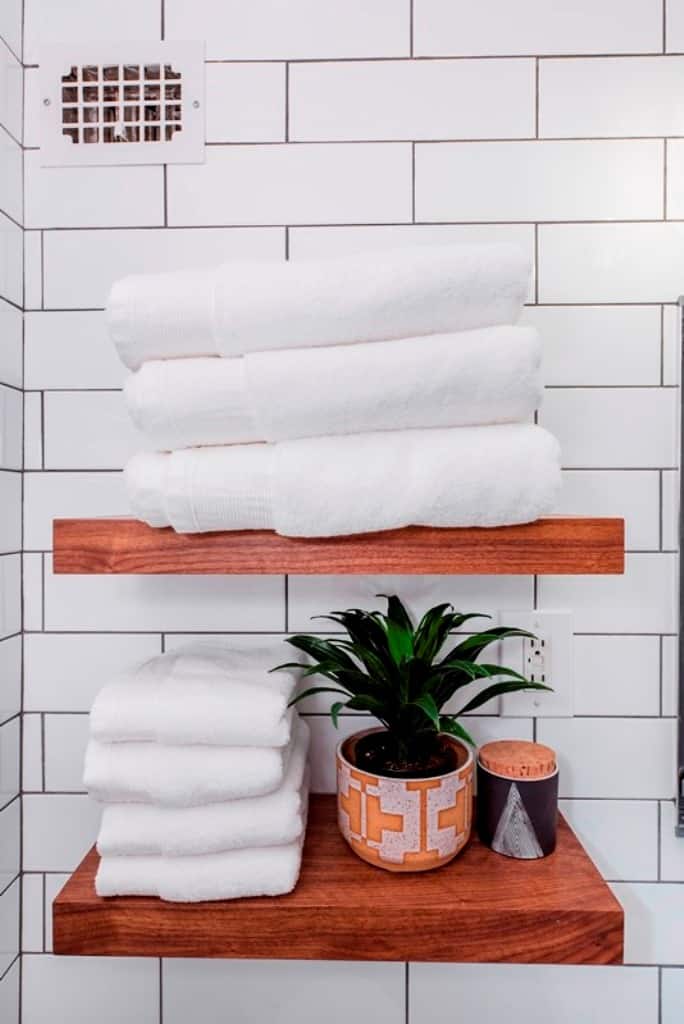 3. When Using Black or Colored Tiles…
If you decide to stay away from the stark white tile look, pairing vibrant or black tile with the right grout hue is a bit trickier. The previous rules are essentially the same when you're dealing with black or colored tiles. A light grout will make your tile pattern stand out and add even more interest. If you choose a dark or black tile, a gray or charcoal shade of grout will create a softer look.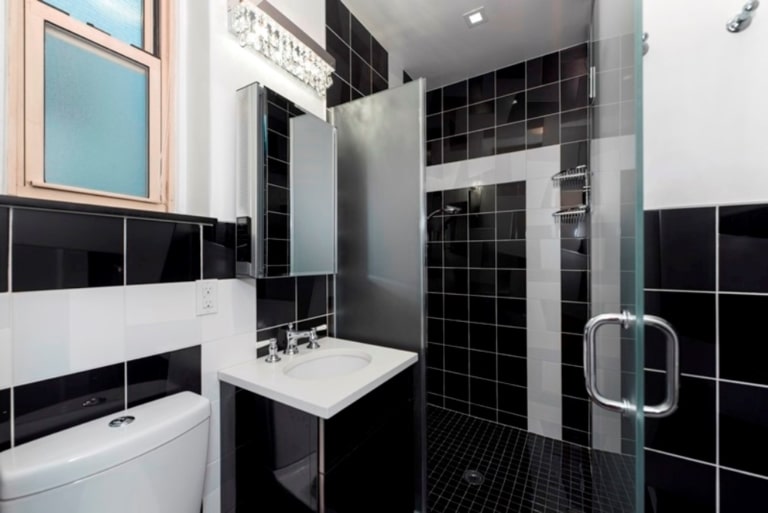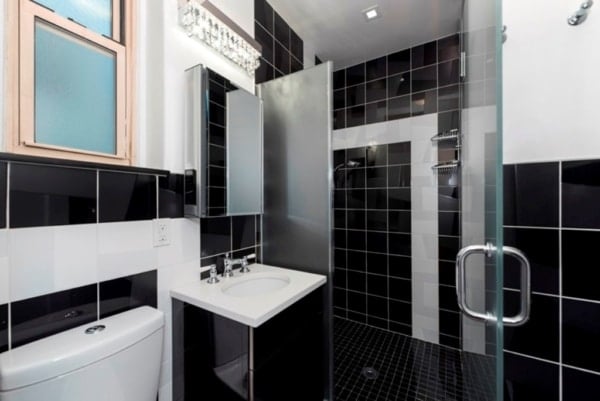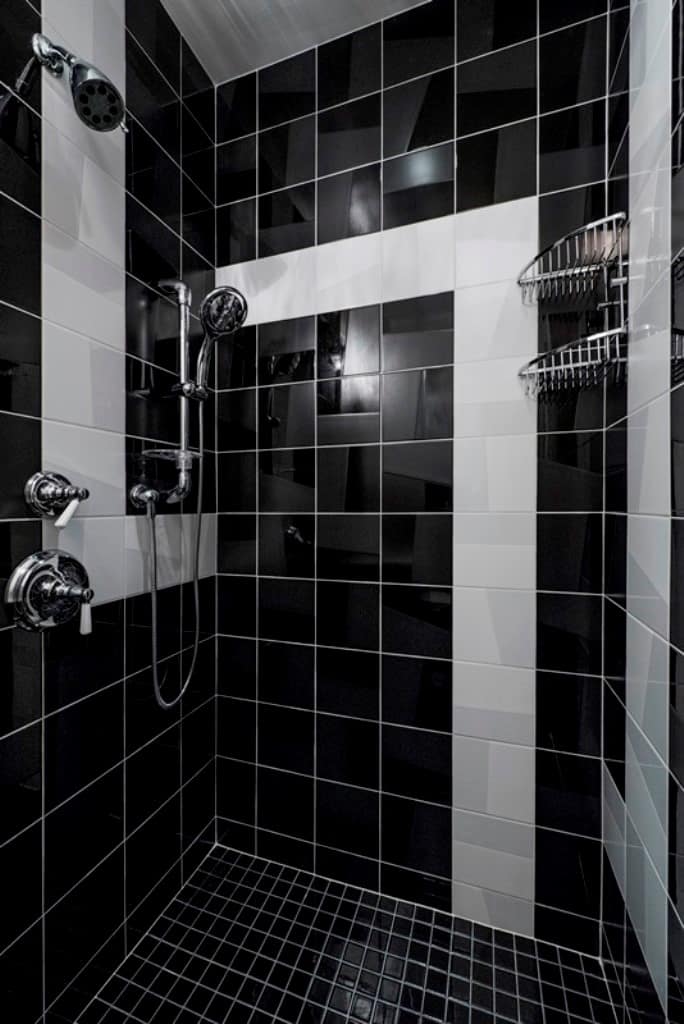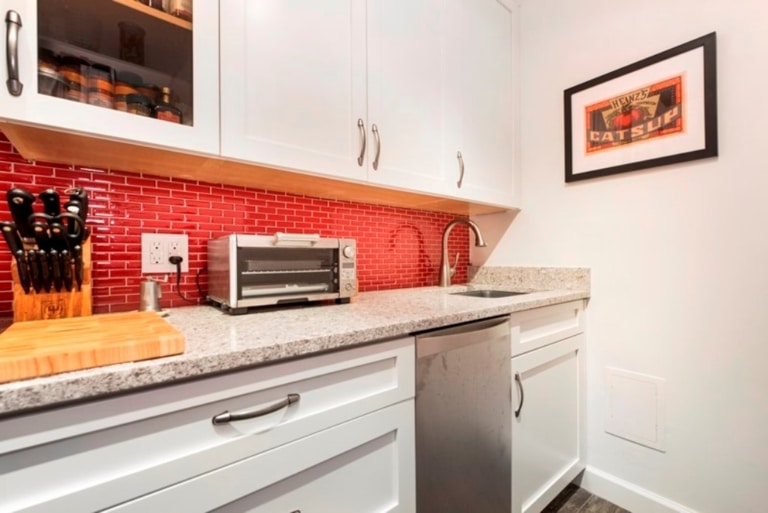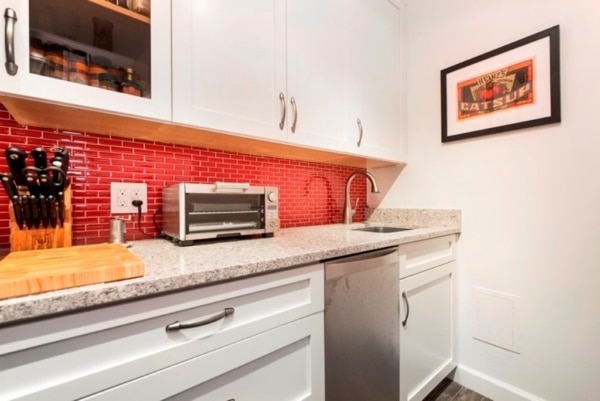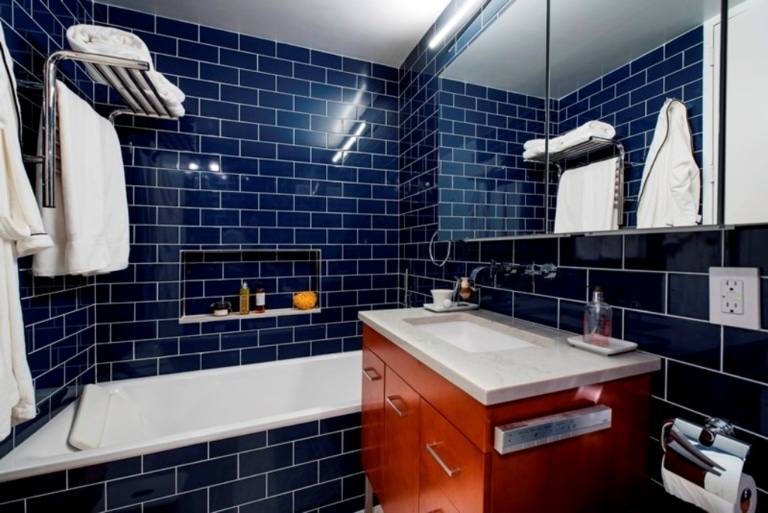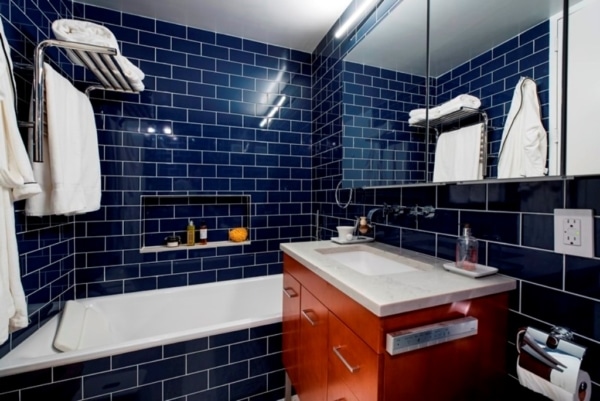 4. What Grout Size Should You Consider?
Grout size is almost as important as the look of the tile. Depending on how you choose to space the tiles, the grout line can either disappear or stand out. The tighter the tile spacing, the more the grout lines will become virtually so small that they appear to disappear. Another factor is the shape of the tile and how it will affect the grout lines. This is especially true with circular tiles. So, if you choose a tile that will require a tight grout size you should choose a shade closer to the tile color.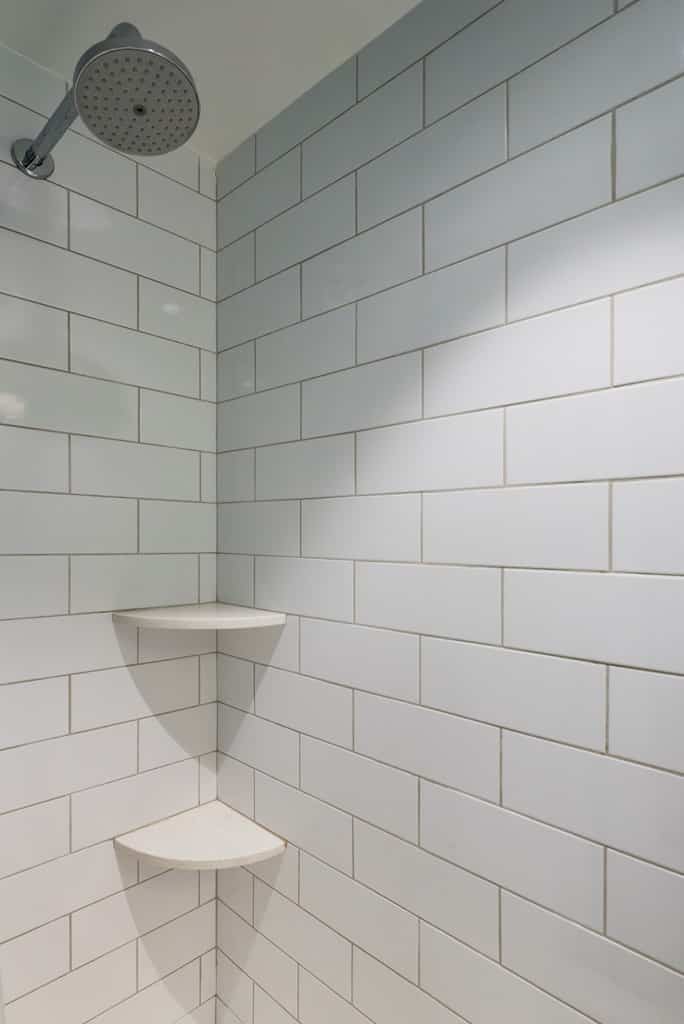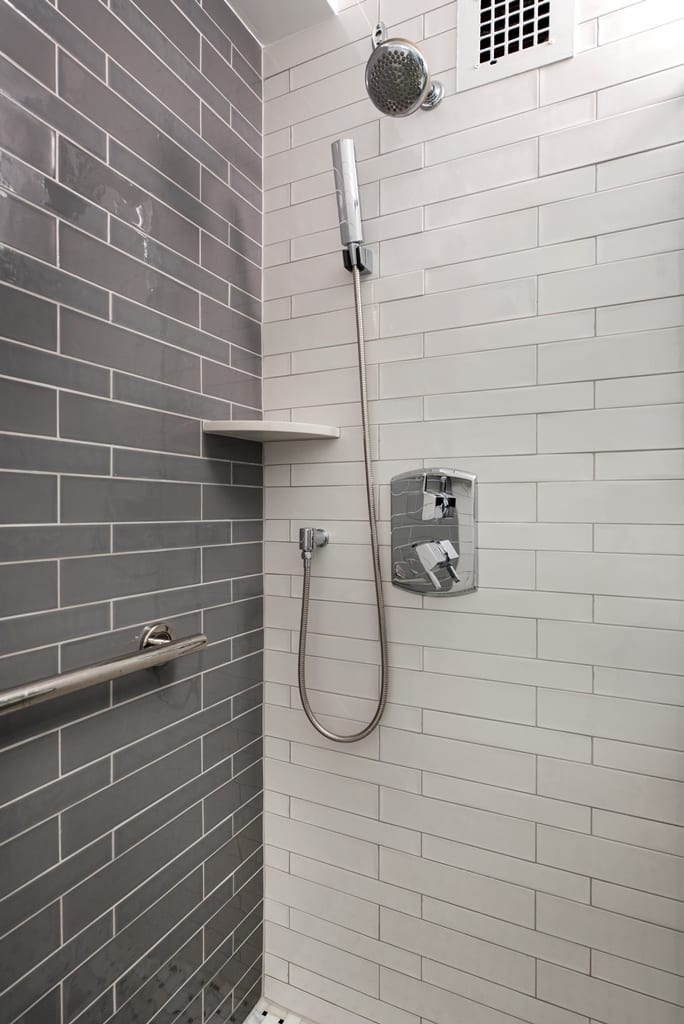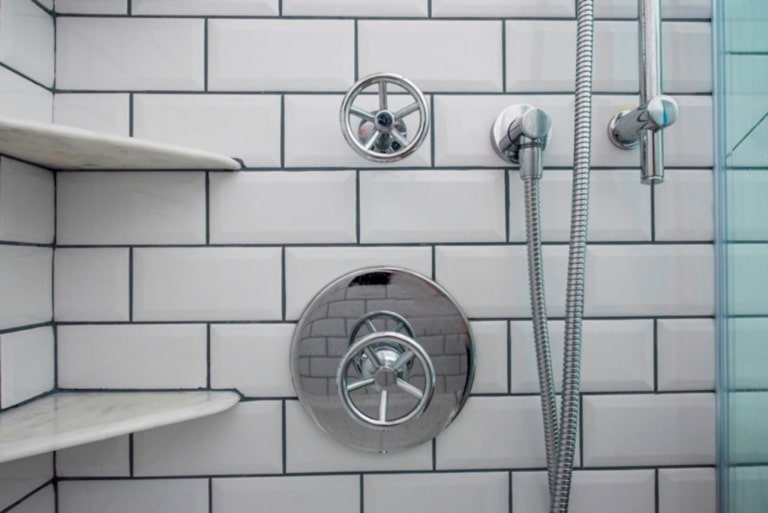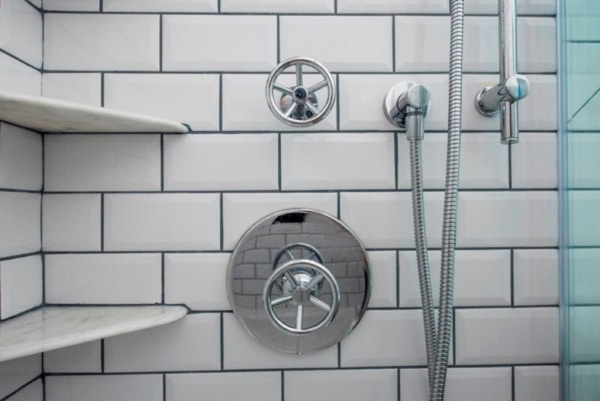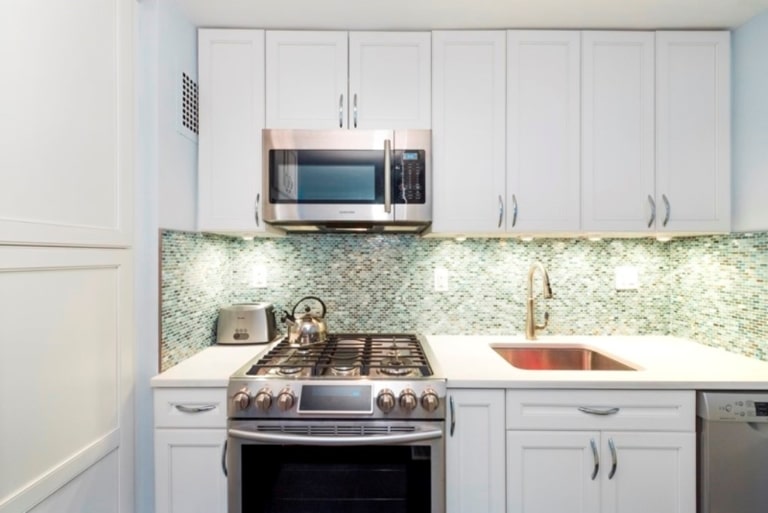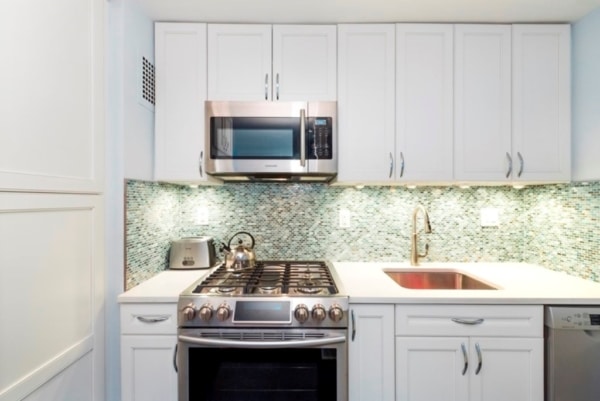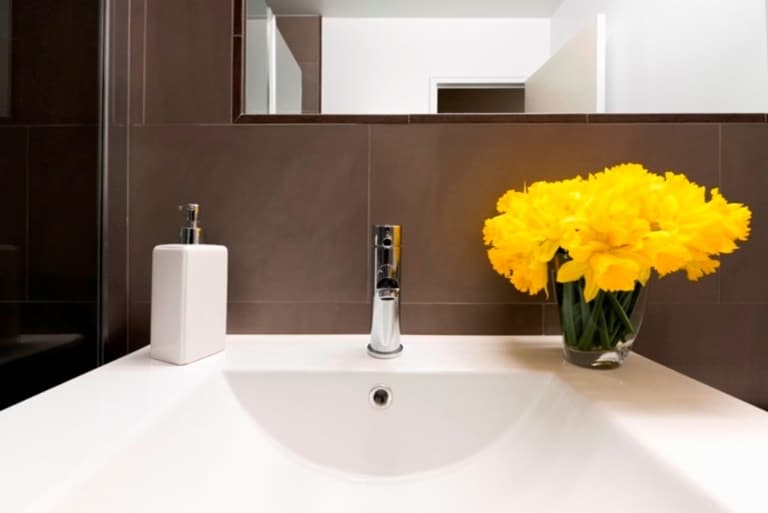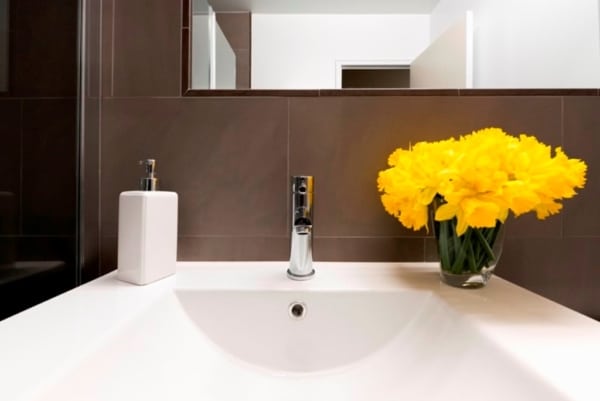 The color of your grout will impact your tile aesthetic and the overall look of your room. Consider these four tips from the pros when choosing your grout color.
Contact us and get your apartment remodeled!