Home Planning & Renovations
How to Use Herringbone Tile to Elevate Your Space
By Tiffany Smolick
Herringbone is a zigzag pattern that has been around for a long time and has recently become a very popular design choice. This pattern infuses a sophistication into spaces which is a wonderful way to add a touch of flair to your tile patterns.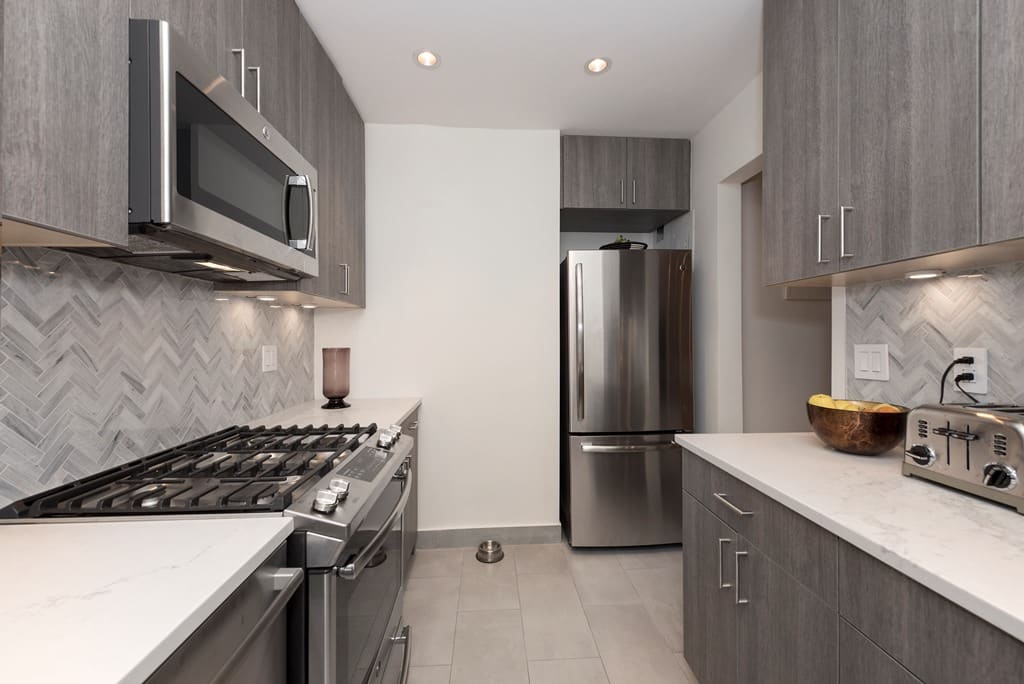 When renovating your home, the multitude of decisions is enough to drive anyone crazy. Often, it's the smallest details that can truly transform a space into a spectacular room, so something as subtle as the pattern of your tile backsplash can truly take your home to the next level. Below are examples of gorgeous spaces showcasing the pattern in modern and classic applications.
In The Kitchen
Nowadays subway tiles are everywhere and their simple style is great to use in countless applications. But, if you're looking for something chic, you can mix it up and use an unexpected pattern like herringbone. In this project, the designer used tiles that looked like subway tiles. But when you look closer, you will notice that they are longer than the typical subway tile and placed in a herringbone pattern to create a backsplash that is a showstopper.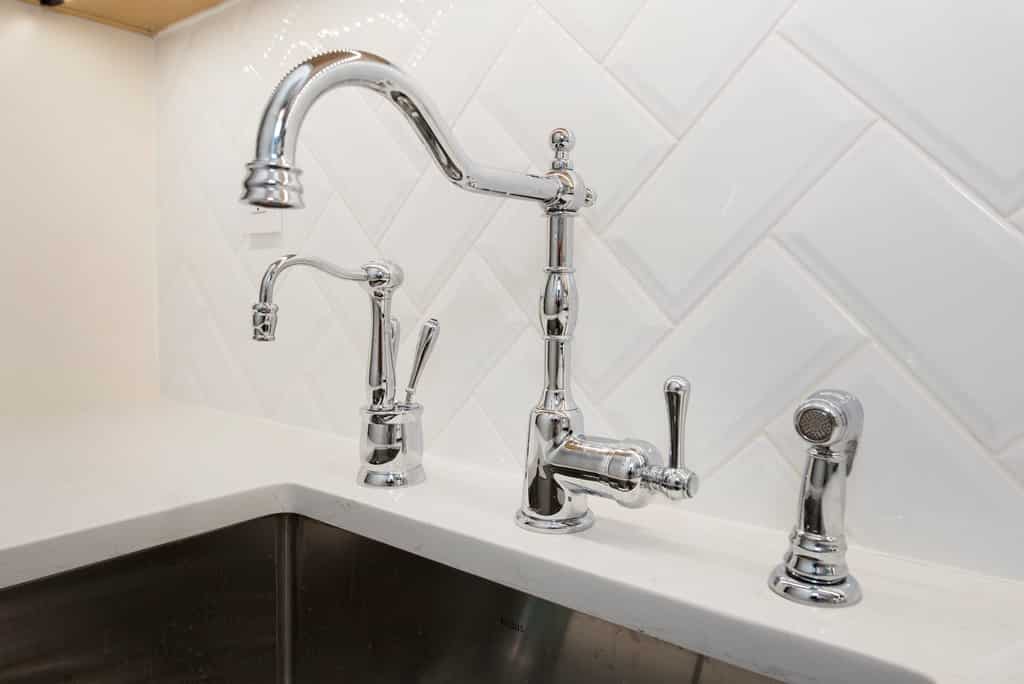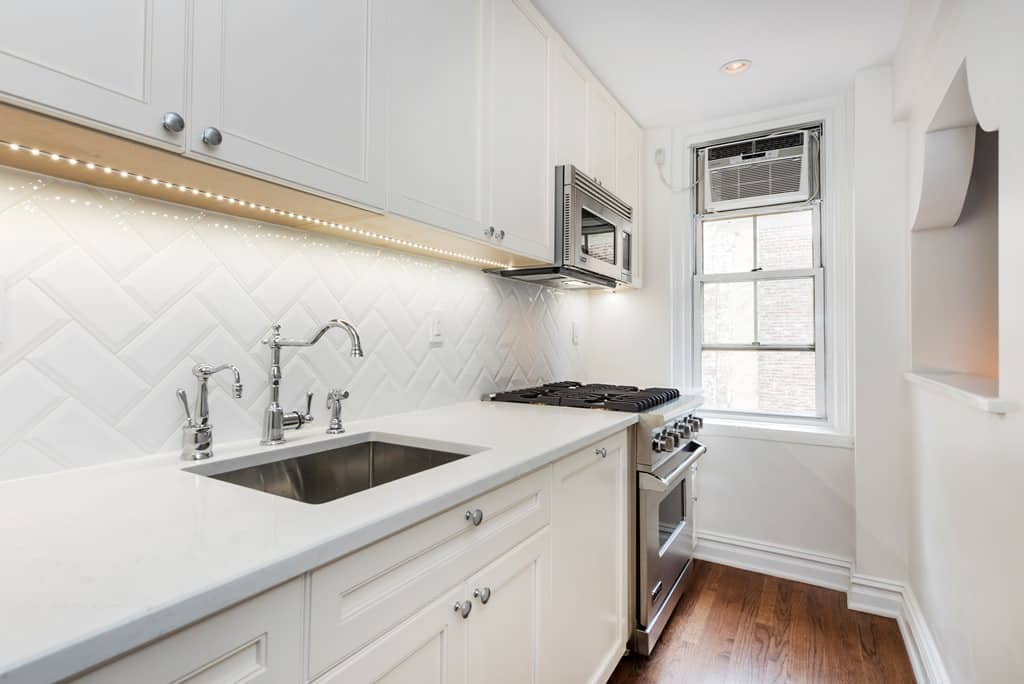 This tile in this project is simply gorgeous on its own, but arranging it in a herringbone pattern makes it especially eye-catching. Using handmade tiles, a herringbone pattern like this showcases the distinctiveness of each individual ceramic tile.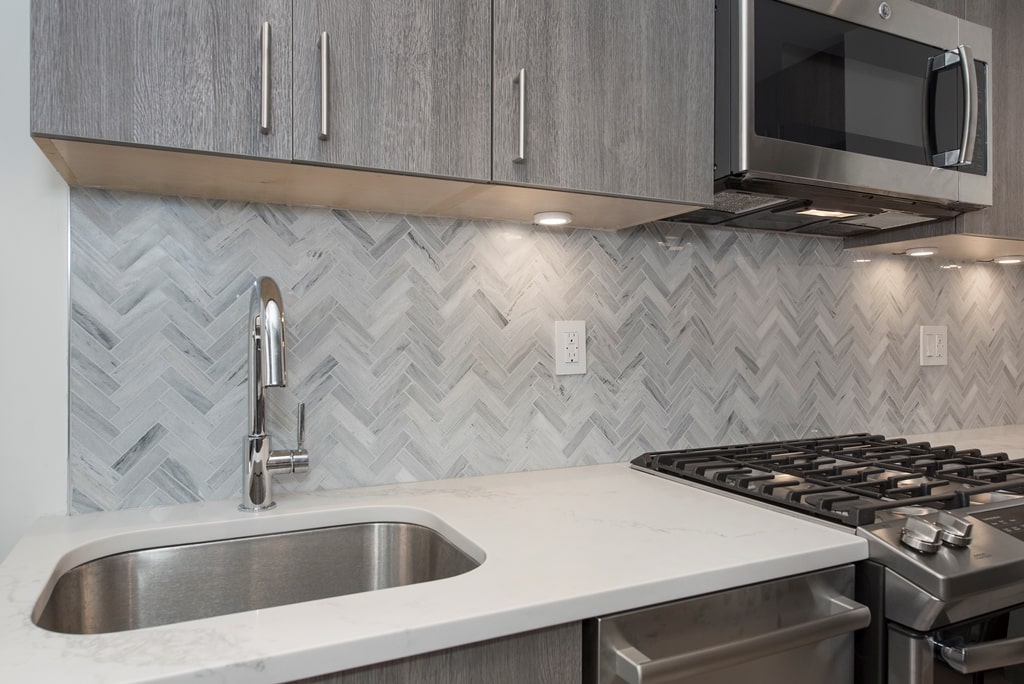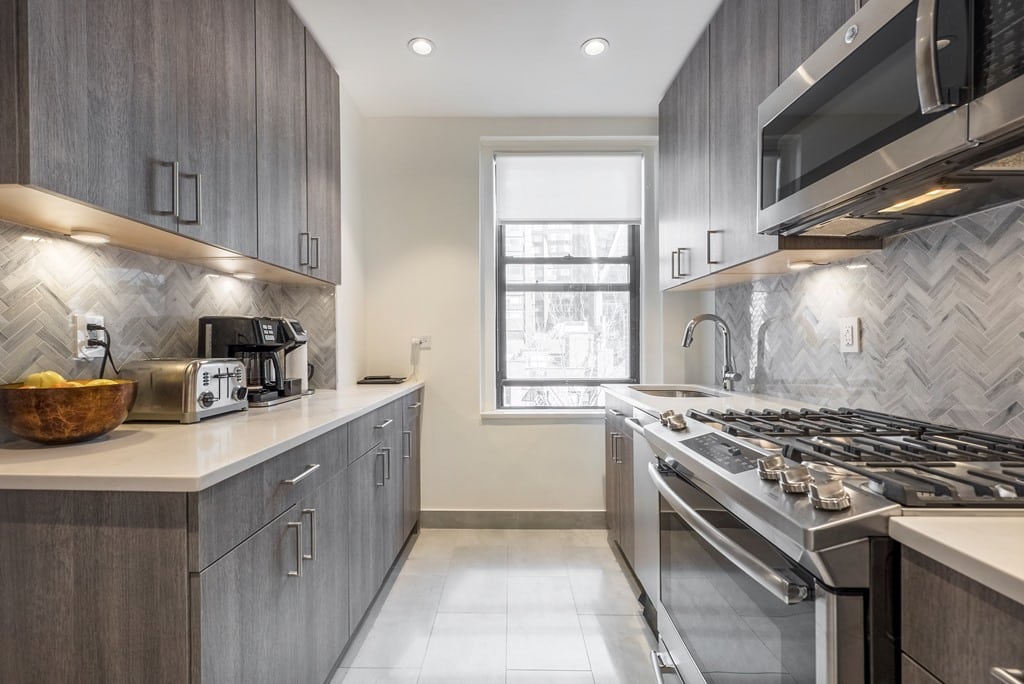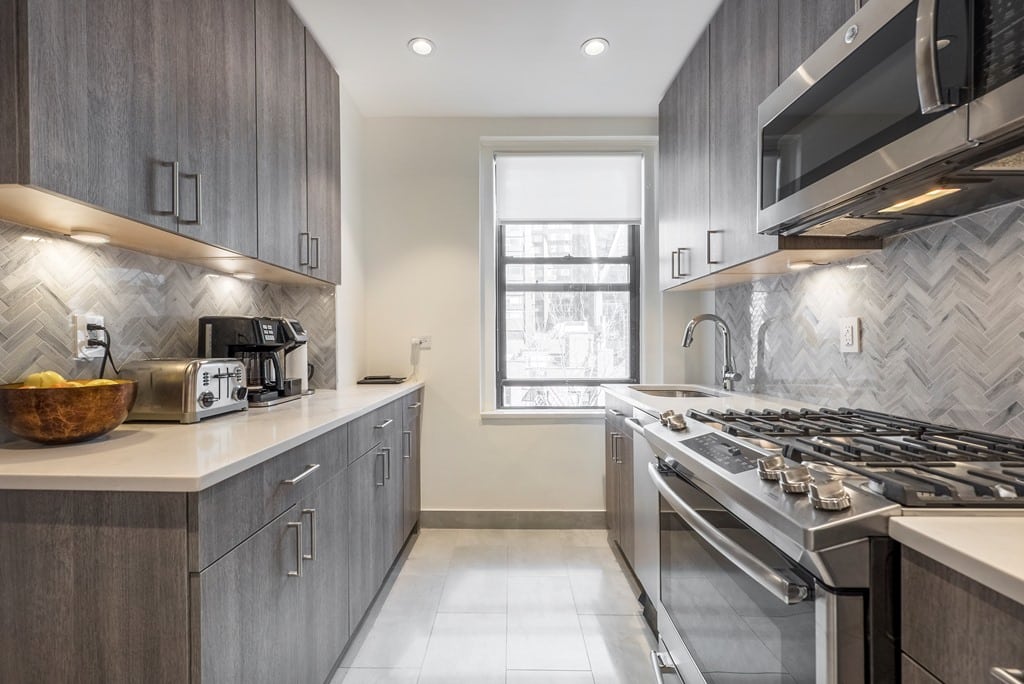 Playing with textures and patterns is fun and will add an architectural detail to enrich your kitchen design. The combination of the black backsplash and white cabinets in this herringbone pattern-inspired kitchen accomplishes a stylish and striking focal point in this kitchen.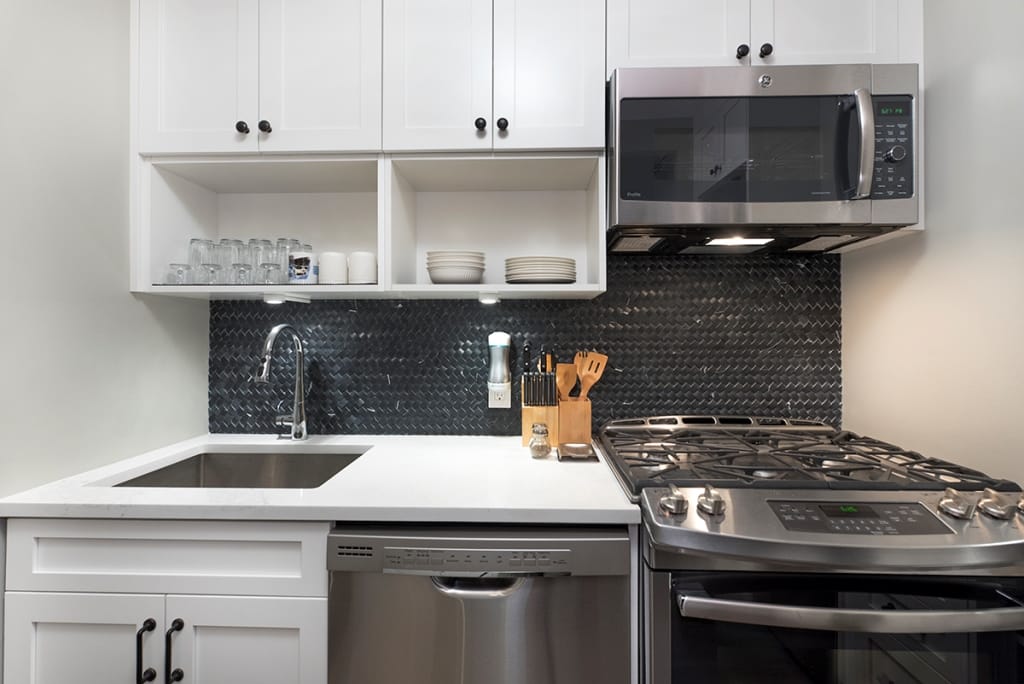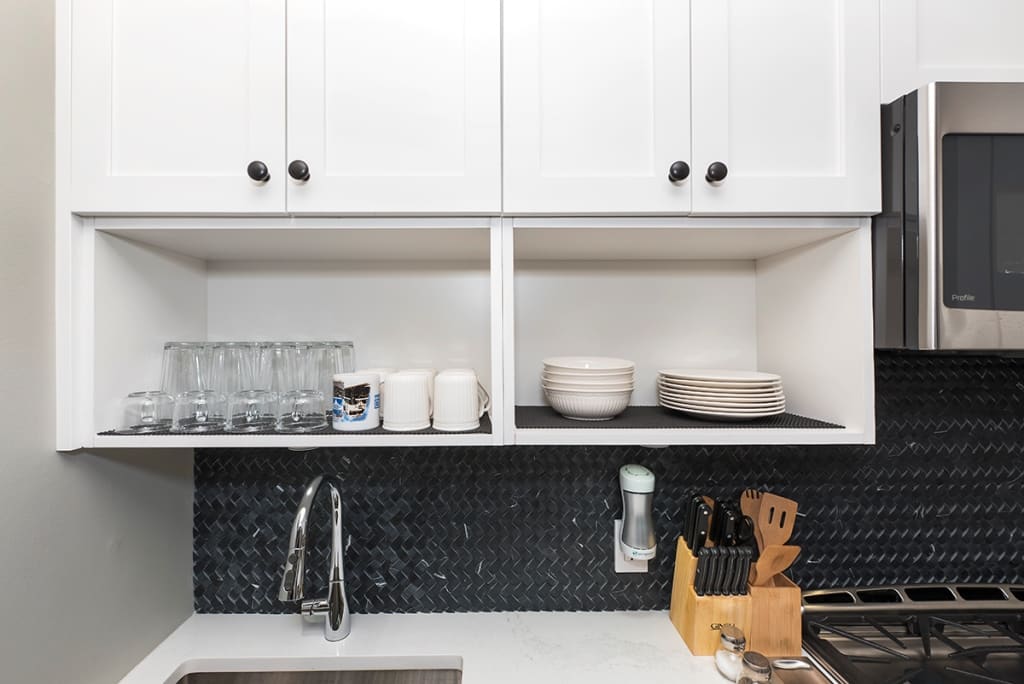 In The Bathroom
This bathroom is bold and muted at the same time. The neutral hues of that bathroom and the colored tiles laid in a herringbone pattern add a lot of excitement to a simple bathroom design. In this bathroom design, there is more emphasis more on texture than on color. The herringbone pattern amplifies the understated texture of the tiles resulting in a space that's calming and minimal which makes this space everything except boring.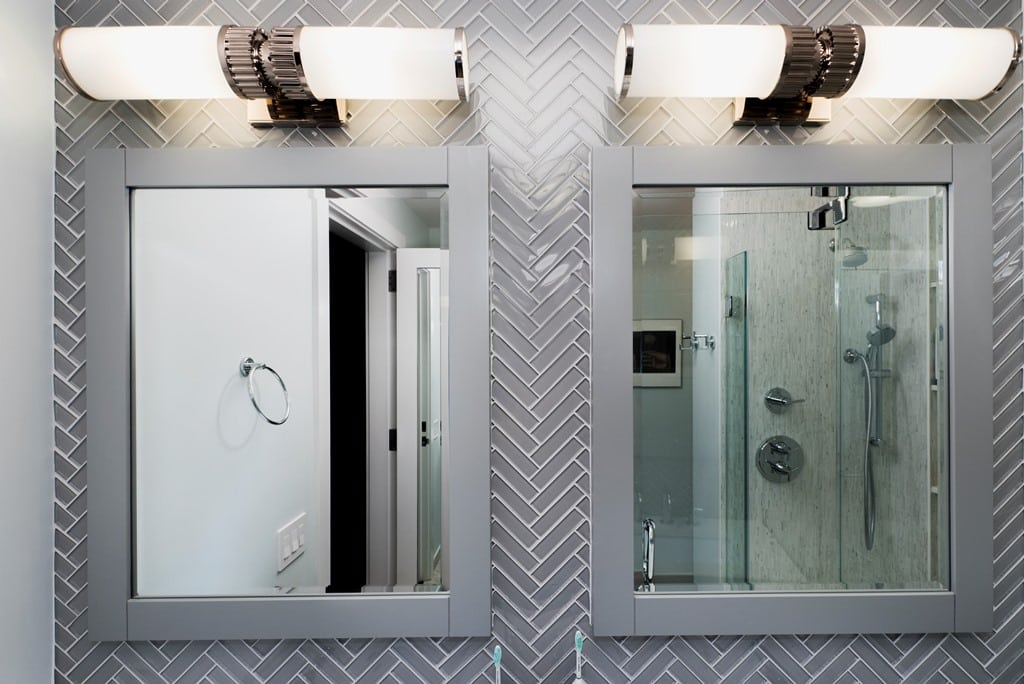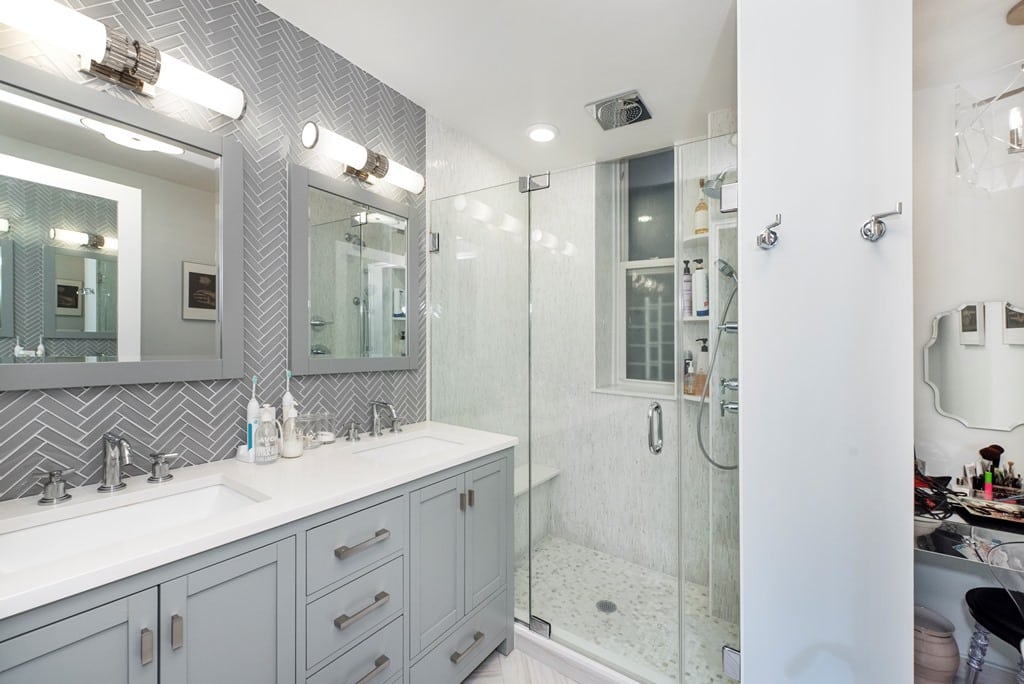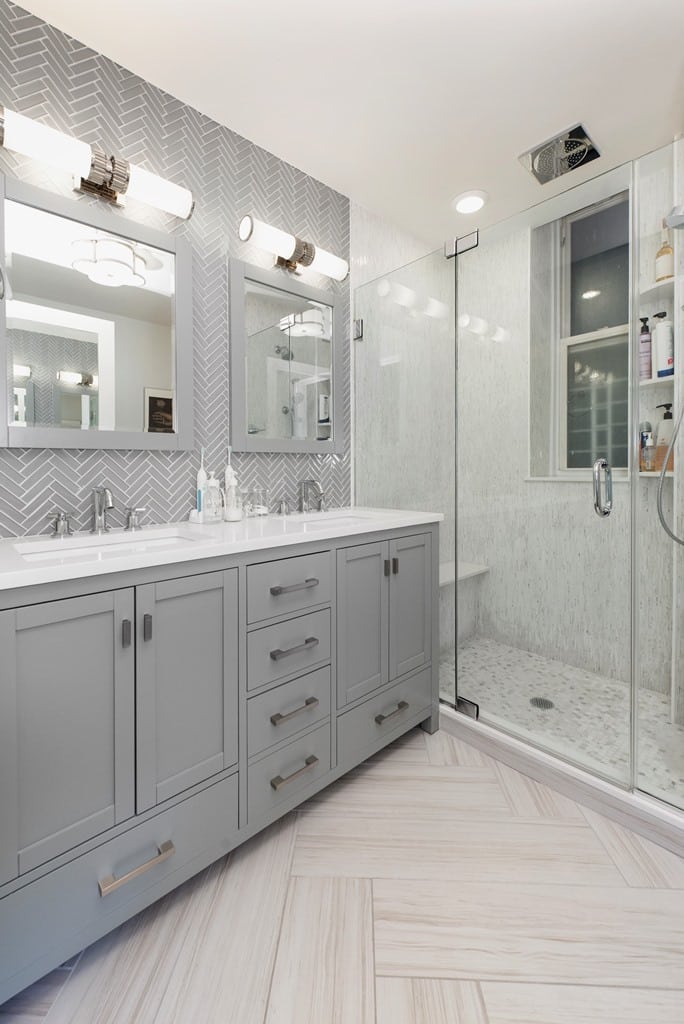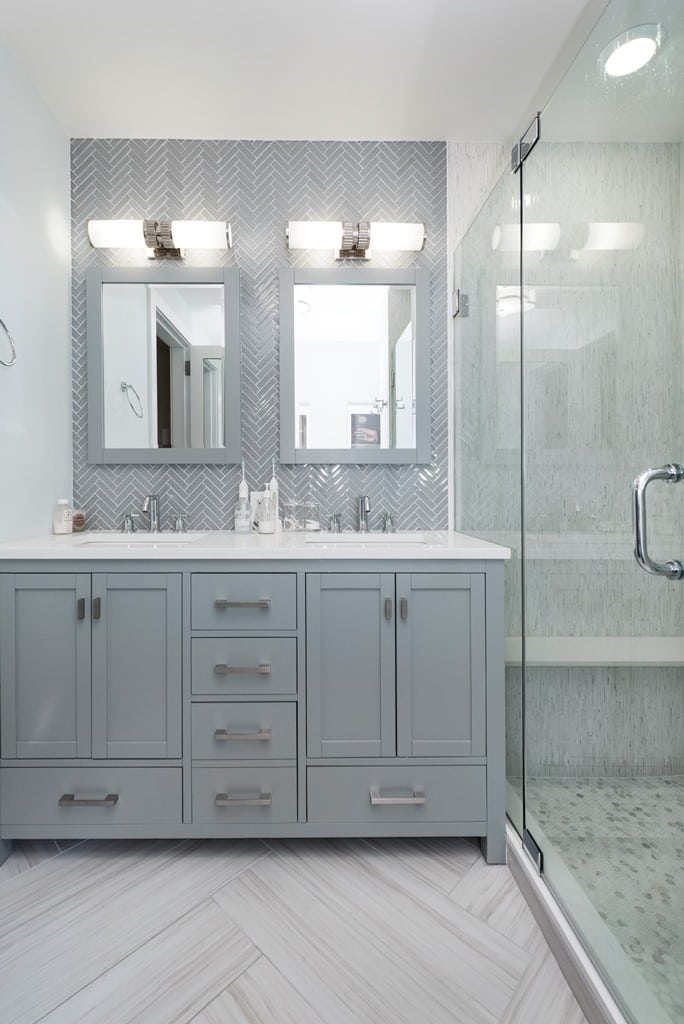 You can use a herringbone pattern to elevate your design and infuse sophistication into your bathroom or kitchen space. Be inspired by our examples for your next renovation.
. . .
We hope you found this bit of information helpful, inspiring, and motivating toward renovating your kitchen and bathroom.