Home Planning & Renovations
All About Kitchen Cabinets for NYC Apartments
By Tiffany Smolick
Types of Kitchen Cabinets in NYC
When it comes to choosing NYC kitchen cabinets, there are three different types to choose from – stock, semi-stock, and custom kitchen cabinetry. Stock cabinet doors are also known as prefabricated doors and are competitively priced. But custom-designed kitchen cabinets are the most expensive and are designed, and fabricated specifically for your kitchen.
Stock Kitchen Cabinets
Stock kitchen cabinets are the standard traditional style cabinets. They are generally installed in most homes around America. You can place an order and receive these cabinets within a short lead time. Stock cabinets are inexpensive and make a wise choice for homeowners who are conscious about budget or are do-it-yourselfers. They come in a wide range of styles and materials. This means you'll surely find the one that suits your preferences, kitchen, and requirements.
Custom-Designed Kitchen Cabinets
Semi-Stock Kitchen Cabinets
Kitchen Cabinet Configurations
Generally, there are three varieties of kitchen cabinet configurations like either they can sit on the floor with a counter on top, are connected to the wall, or sit on the floor and extend to the ceiling.
Wall-Mounted Kitchen Cabinets
Wall-mounted kitchen cabinets connect to the kitchen wall either flushing against the ceiling or as floaters. Basically, the wall cabinets have a 12-inch depth and 30-inch height. Most of these cabinets are available in height increments of 6"- 36" and 42".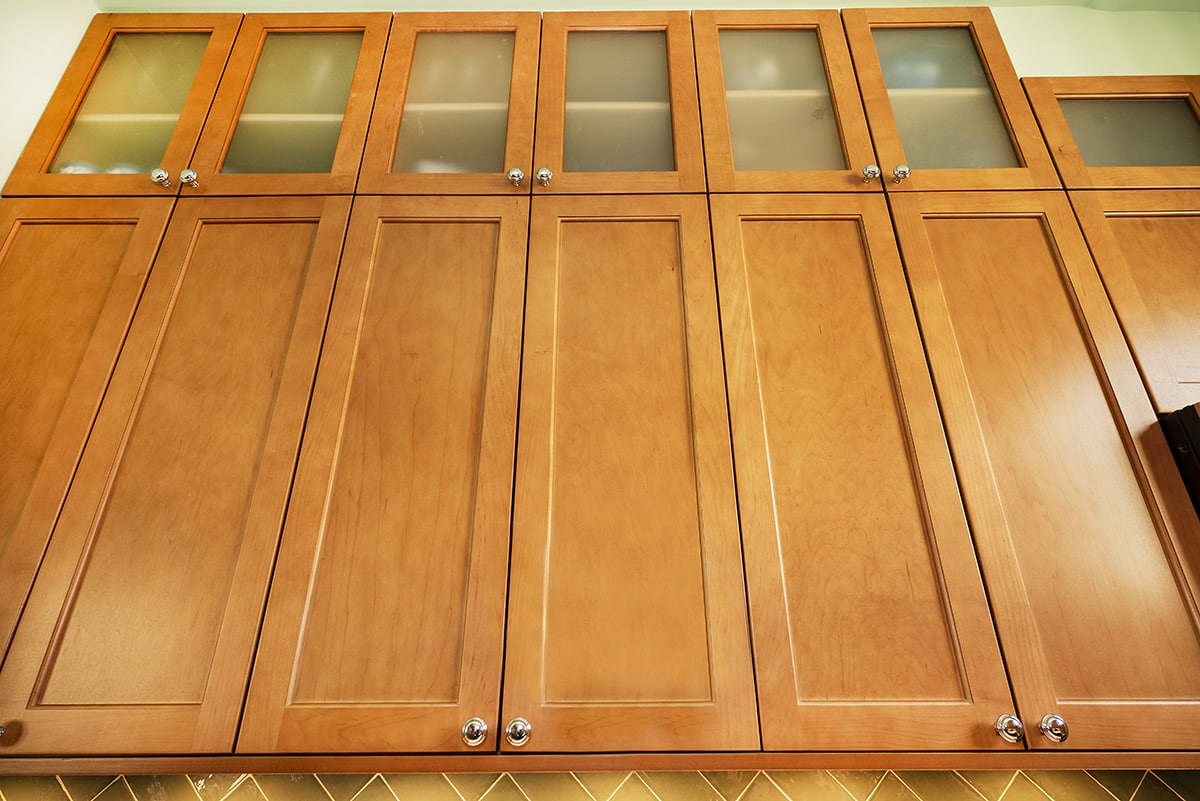 Base Kitchen Cabinets
In base kitchen cabinet configurations, the cabinets sit on your kitchen floor with a countertop fastened on the kitchen top.
Tall Kitchen Cabinets
Full height kitchen cabinets are available in different depths. Generally, they extend from the kitchen floor to the ceiling. The most popular cabinets include 12" and 24". The standard height starts at 84" and increases in 6". So the taller kitchen ceilings can able to accommodate the spacious and beautiful cabinets effortlessly.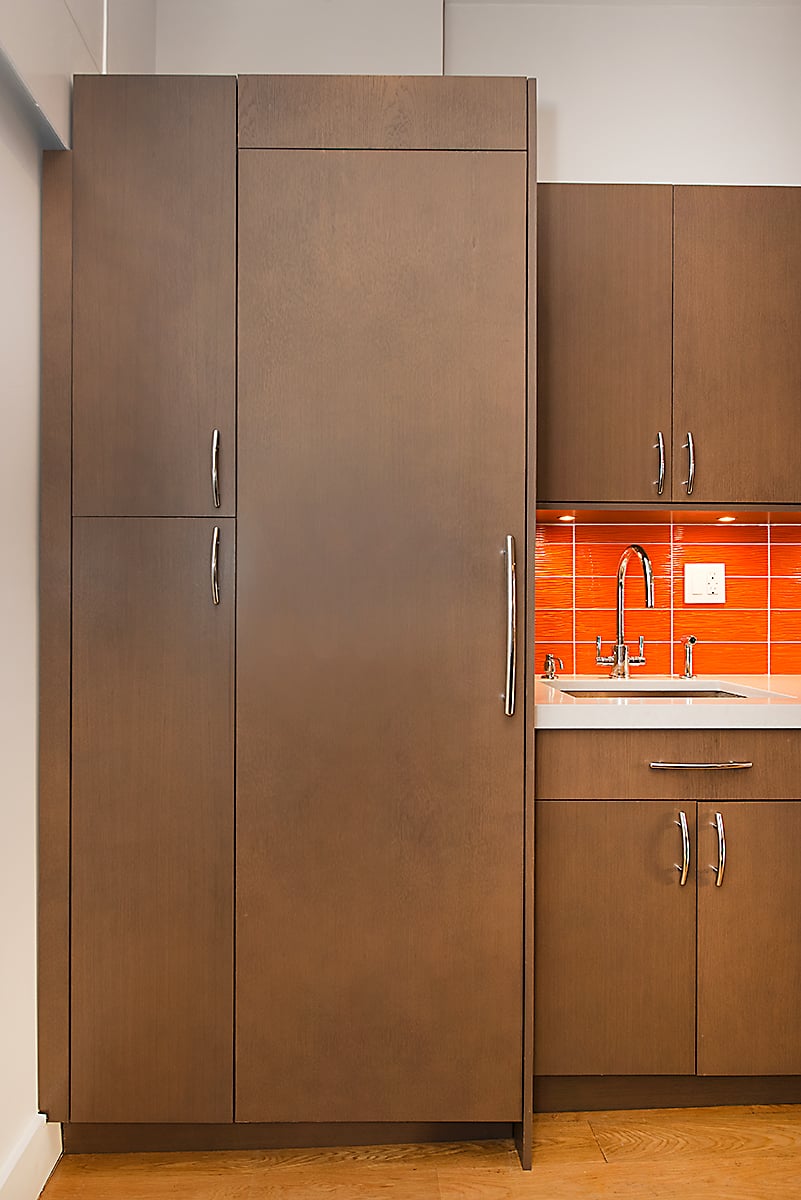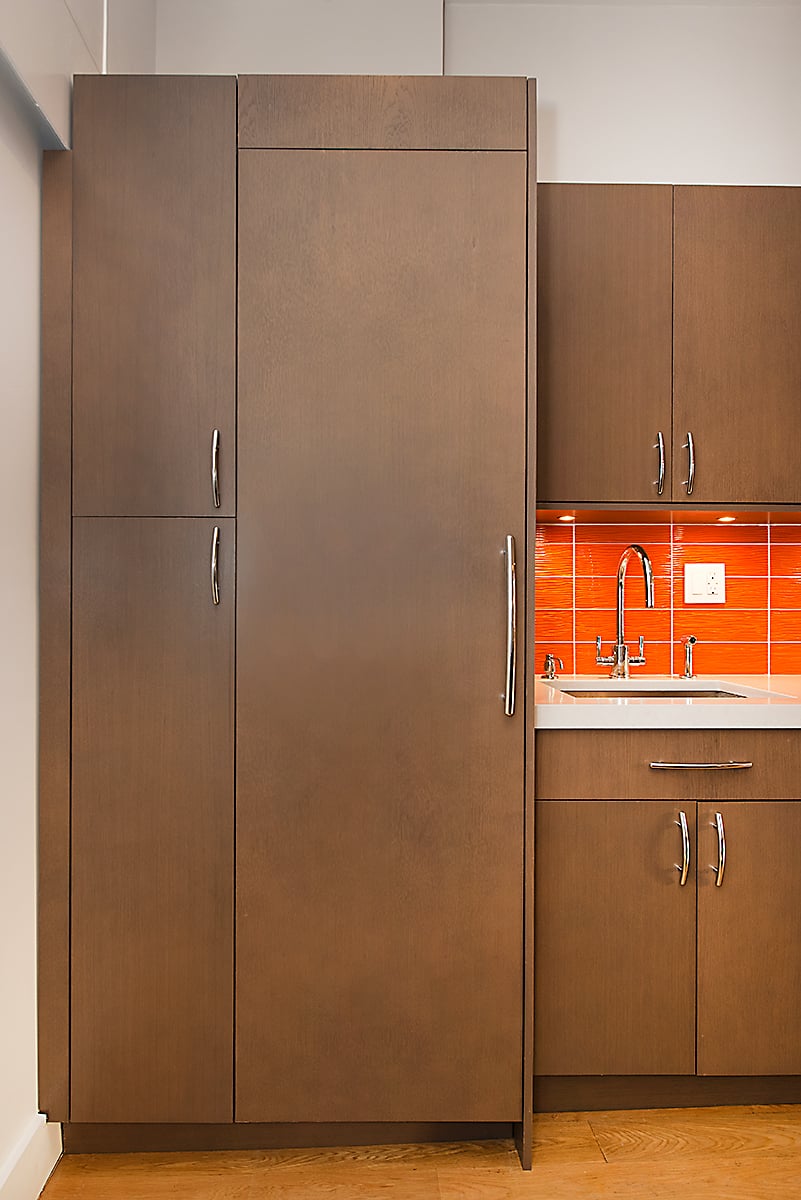 Traditional Style Kitchen Cabinets
American-Style or Framed Kitchen Cabinets
The stock kitchen cabinets are traditional style framed boxed. The front edge of the framed box is connected to a face frame or door made up of hardwood. These traditional kitchen cabinets perfectly fit into a wall surface that is uneven. They can be shaved to fit perfectly. In addition to, framed kitchen cabinets are sturdy and more resistant to deformation than frameless cabinets.
Thermo-Foil Kitchen Cabinets
Thermo-Foil is a vinyl material used to cover outside part of traditional and modern cabinet doors. It's considered as the protective coating and is water resistant. The Thermo-Foil makes cleaning smooth. It covers the whole kitchen cabinet doors and makes easy to clean up than the high pressure laminate. This means, there'll be no dirt collecting in buckling seams!
Modern or Contemporary Kitchen Cabinets
European Style or Frameless Kitchen Cabinets
The frameless or European-style kitchen cabinets are made up of perfectly finished panels on both sides edged with a laminate strip. The cabinet doors conceal the cabinet box properly by providing a seamless appearance. Actually, the frameless cabinets are originated in Europe and became very popular in the United States during the 1980s.
Glass Kitchen Cabinets
The glass kitchen cabinets offer a decorative detail to your modern kitchen design. The presence of glass door enables you to showcase prized dishes and stemware while offering a sleek urban appearance.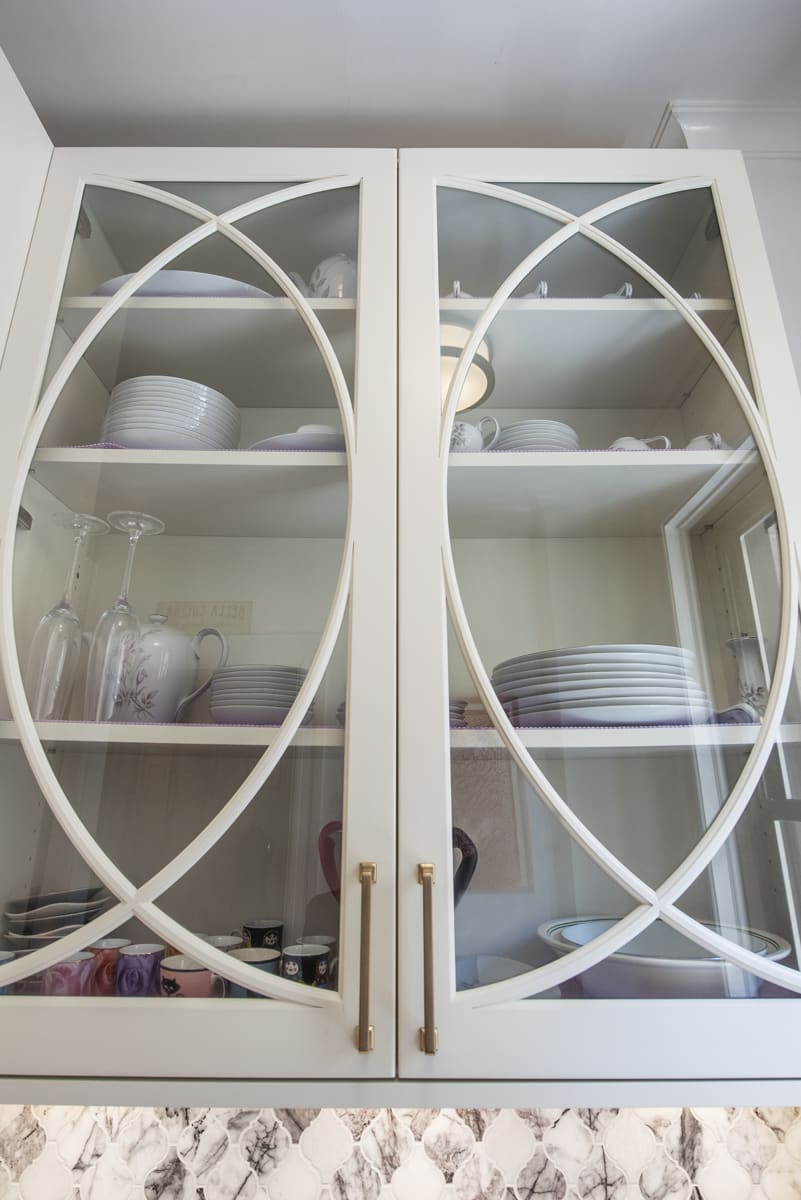 Do you need more inspirations to design your NYC kitchen cabinets? Feel free to call MyHome and let us help you design your kitchen space the way you really want!
From the
initial consultation
to getting the job done, our highly-experienced and well-trained design consultant will be there with you.