Home Planning & Renovations
10 NYC Bathroom Remodeling Ideas to Consider in 2023
By Tiffany Smolick
January 18, 2023
Considering an entire upgrade of your bathroom? Or changing up a single element? Whatever the reason may be, the stylish bathroom accessories make the space more luxurious. There are so many ways to refresh your bathroom design and décor, but it's hard to know where to start.
Now it's time to get ready to roll up your sleeves. Take a look at the important upgrades that look easy on the eyes and your skill level. Here are 10 simple ideas for bathroom renovation in New York that make an instant impact:
Idea #1: Go for Classic Bathroom Sinks to Add a Splash of Charm
When it comes to bathroom remodeling in New York, going with the "less is more" approach makes perfect sense. Discover small changes in your bathroom that make a great difference. This is where; your bathroom sink comes in. It's something ideal for understated sophistication.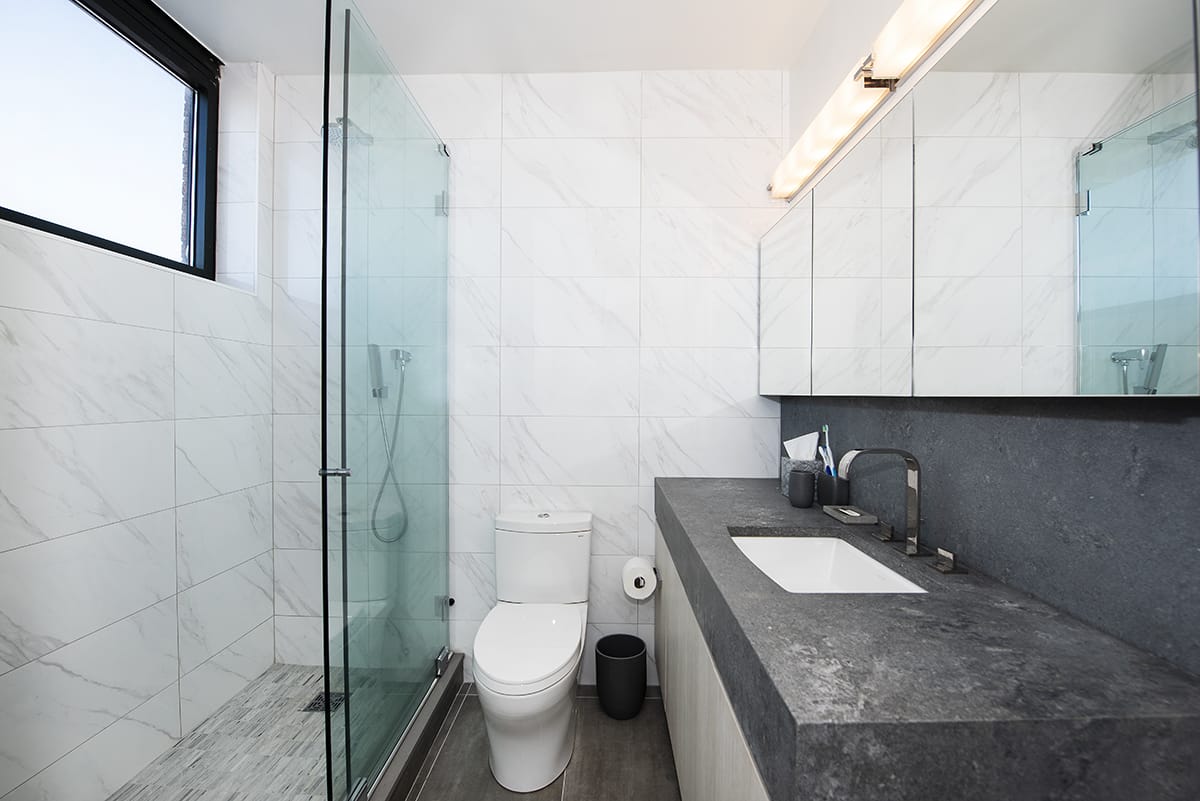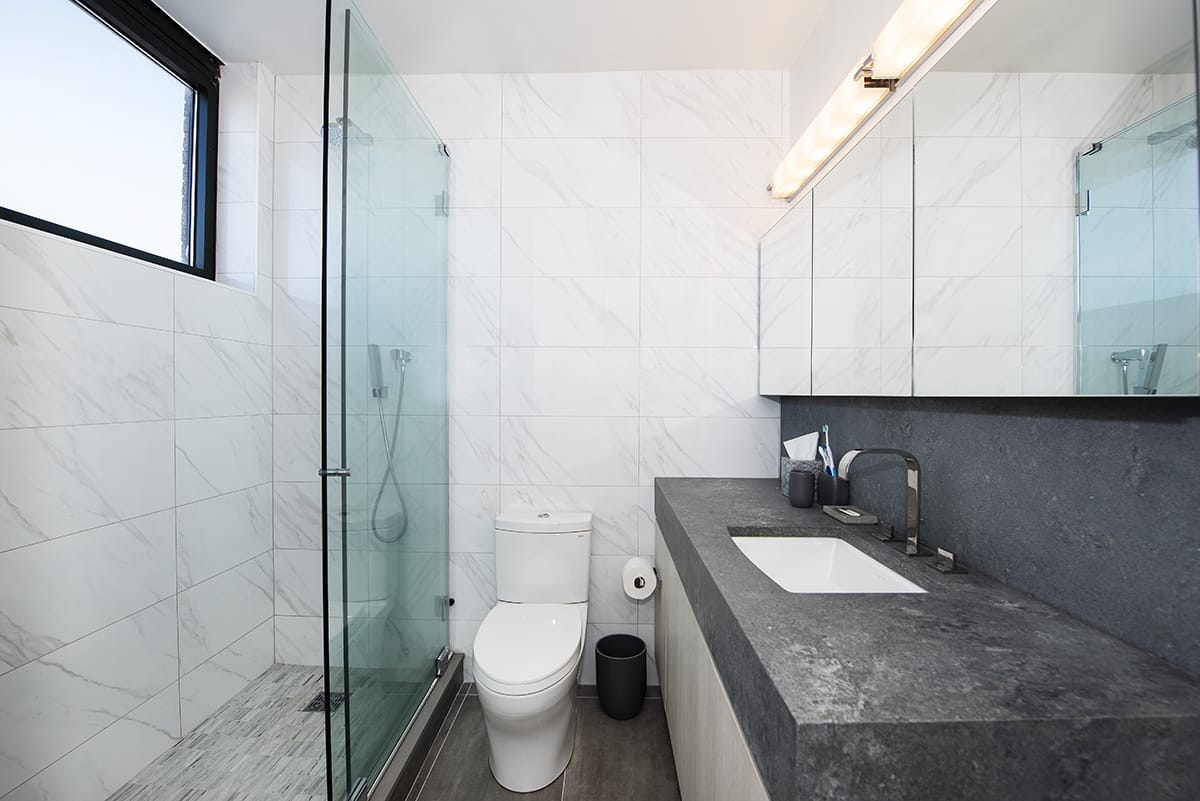 All you need to do is to allow your sense of style to guide you throughout. However, "Vessel Sinks" bring in modern yet contemporary appeal and works as a simple, minimalist basin. The "Undermount Sinks" is sleek, easy to clean, and worth considering when thinking to let your bathroom counter take the spotlight.
Idea #2: Illuminate Light Fixtures to Allow Your Innovations Sparkle
Just flip the switch and install proper "Vanity Lighting" to spotlight your unique bathroom design. Likewise, with other bathroom accents including faucets and hardware, your light fixtures help you tell a story. Whether you want to go with transitional or industrial, the bright light turns up your style in a beautiful way.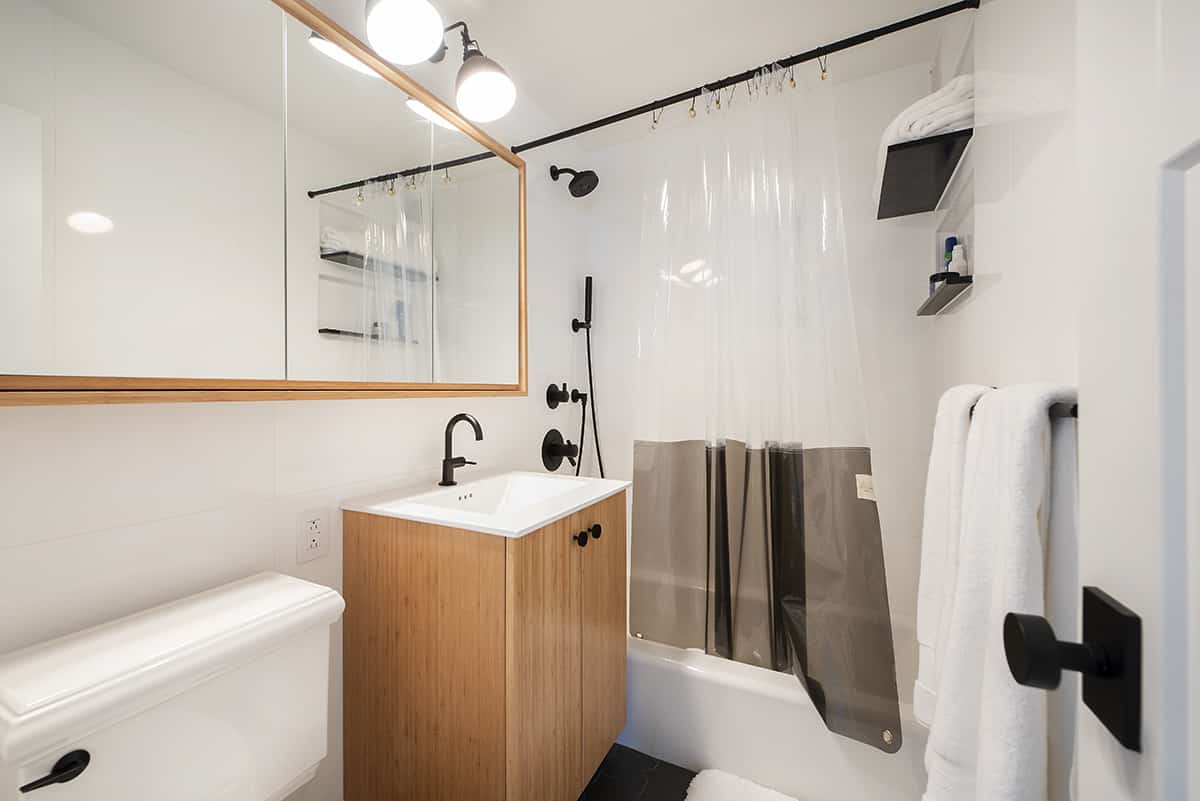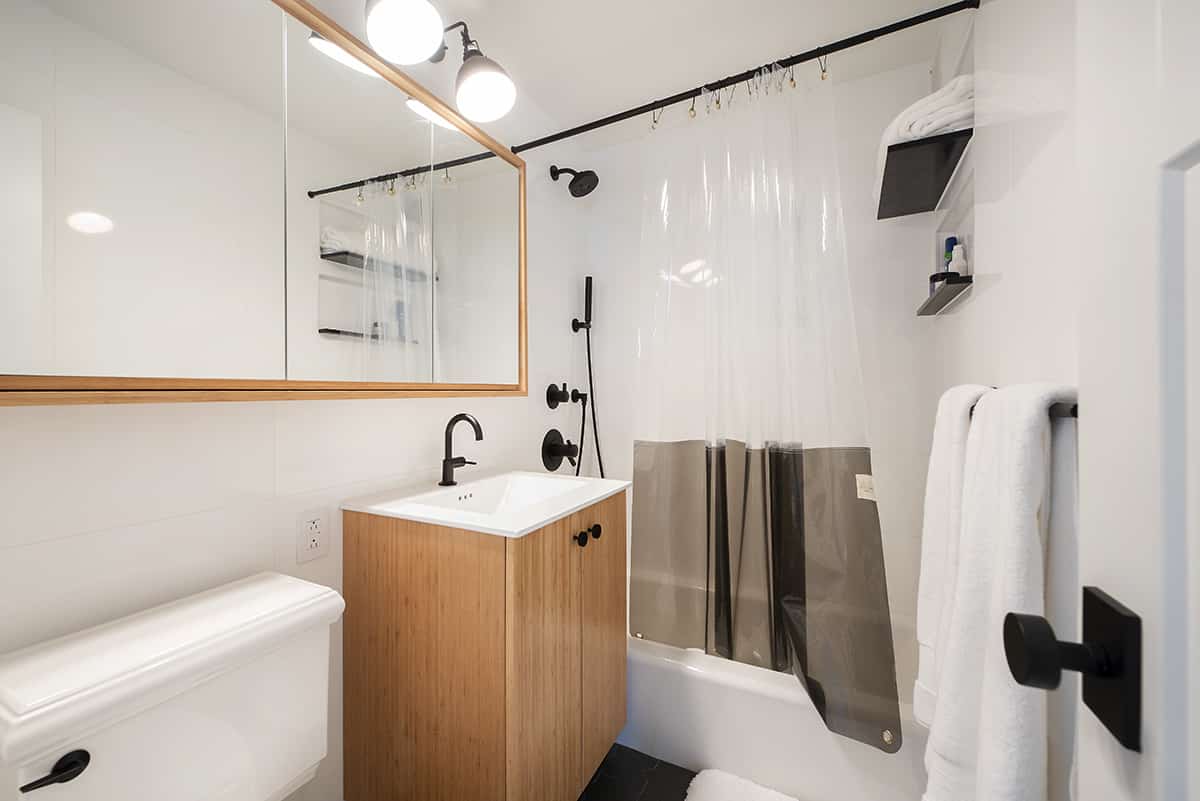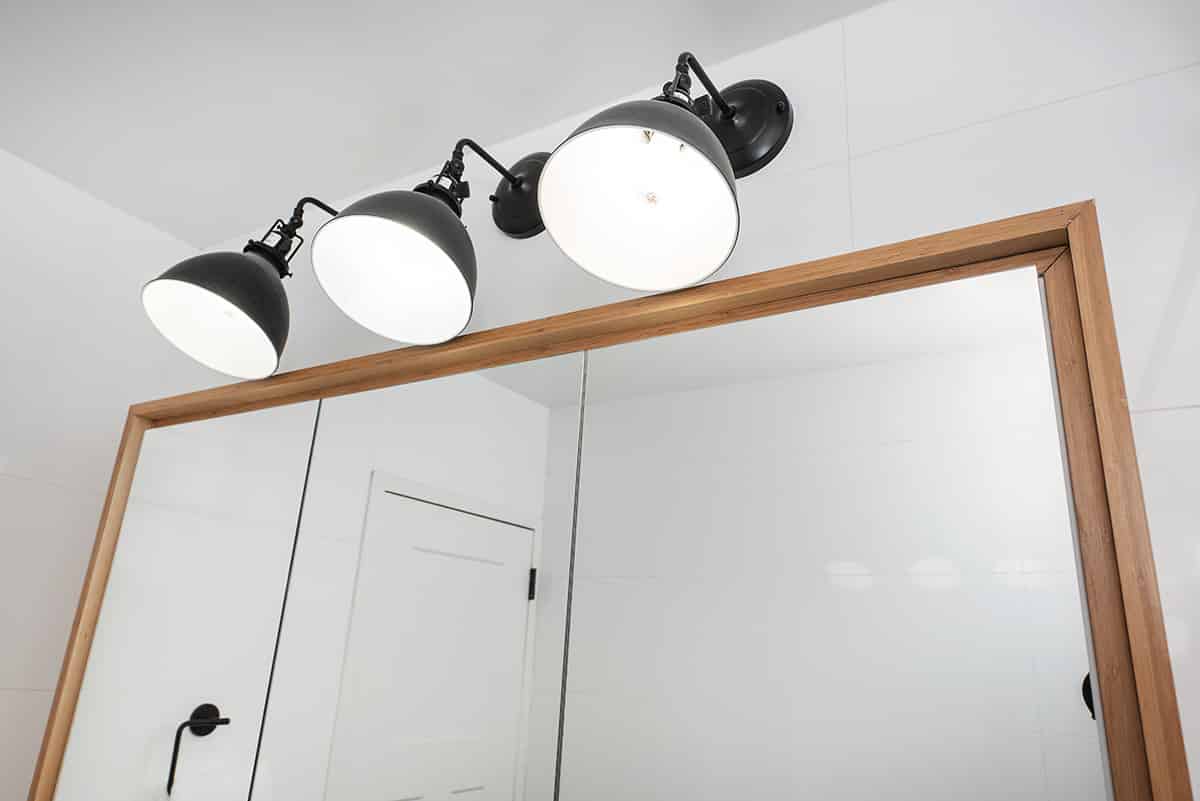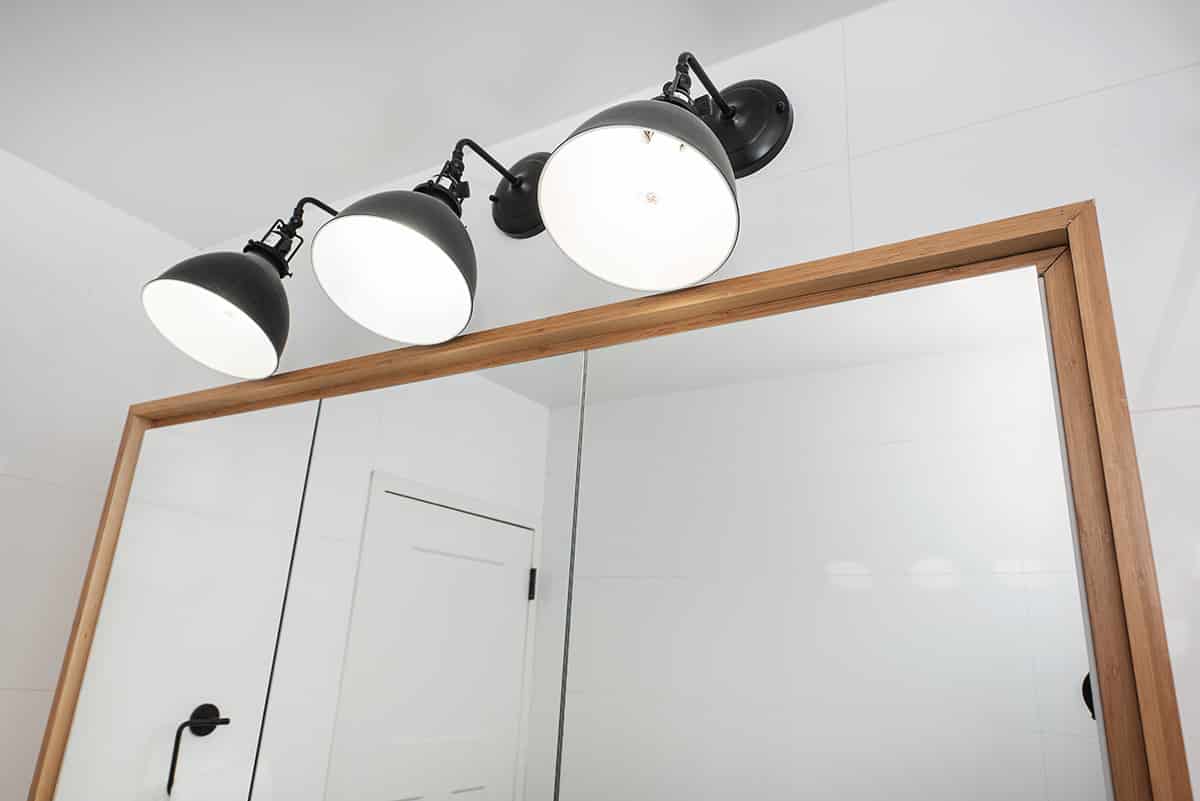 Idea #3: Creative Shower Panels & Shower Heads to Start Beautiful Morning
Go full steam ahead with shower heads and shower panels for an ultra-luxurious experience. It's time to indulge in the gentle stream from a rain shower head or LED lights with changing colors as the temperature becomes hot from cold.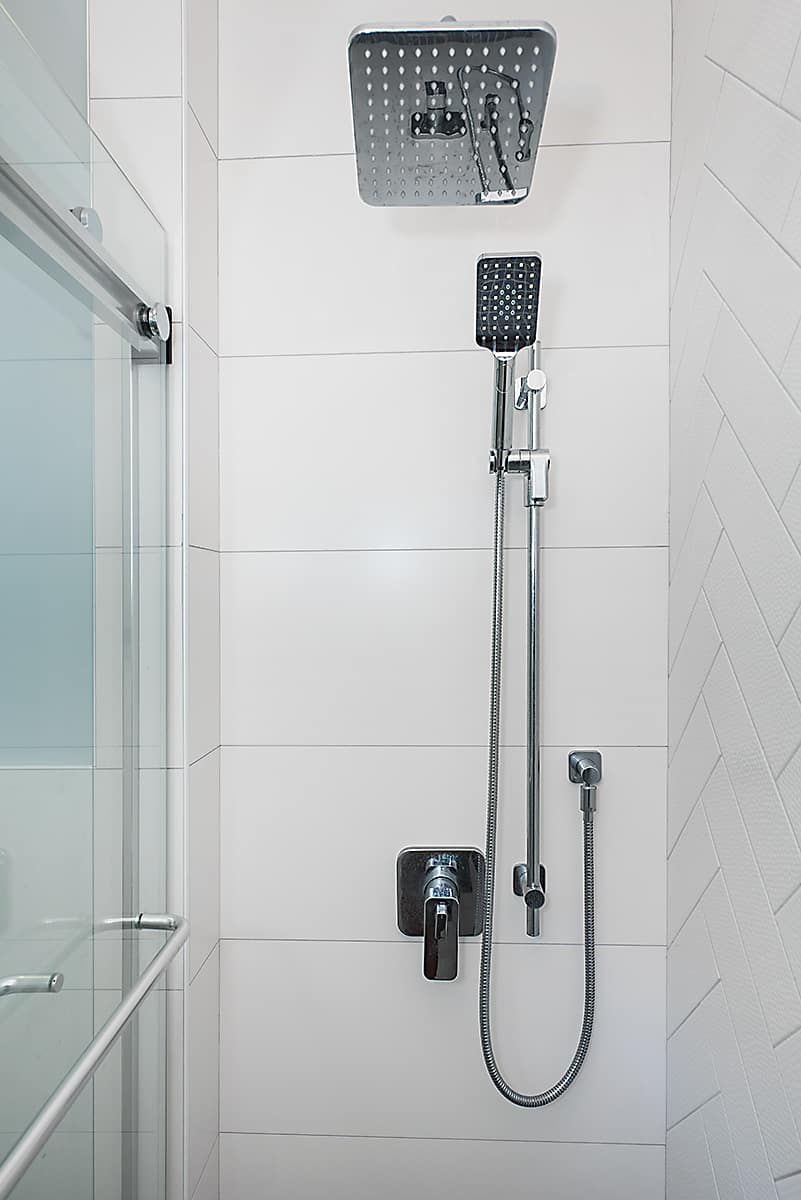 If you need full control and customization, there's nothing better than a wall-mount panel. It comes with multiple settings and an adjustable shower arm so that you'll rinse and repeat in style and at your convenience.
Idea #4: Polished Bathroom Faucets to Bring in a Subtle Flourish
If you want to go for a stunning bathroom design, you can start with small accents. However, your faucet sets the right tone for your theme as the final finish. Consider using the natural beauty of a waterfall faucet to make your bathroom into a spa retreat.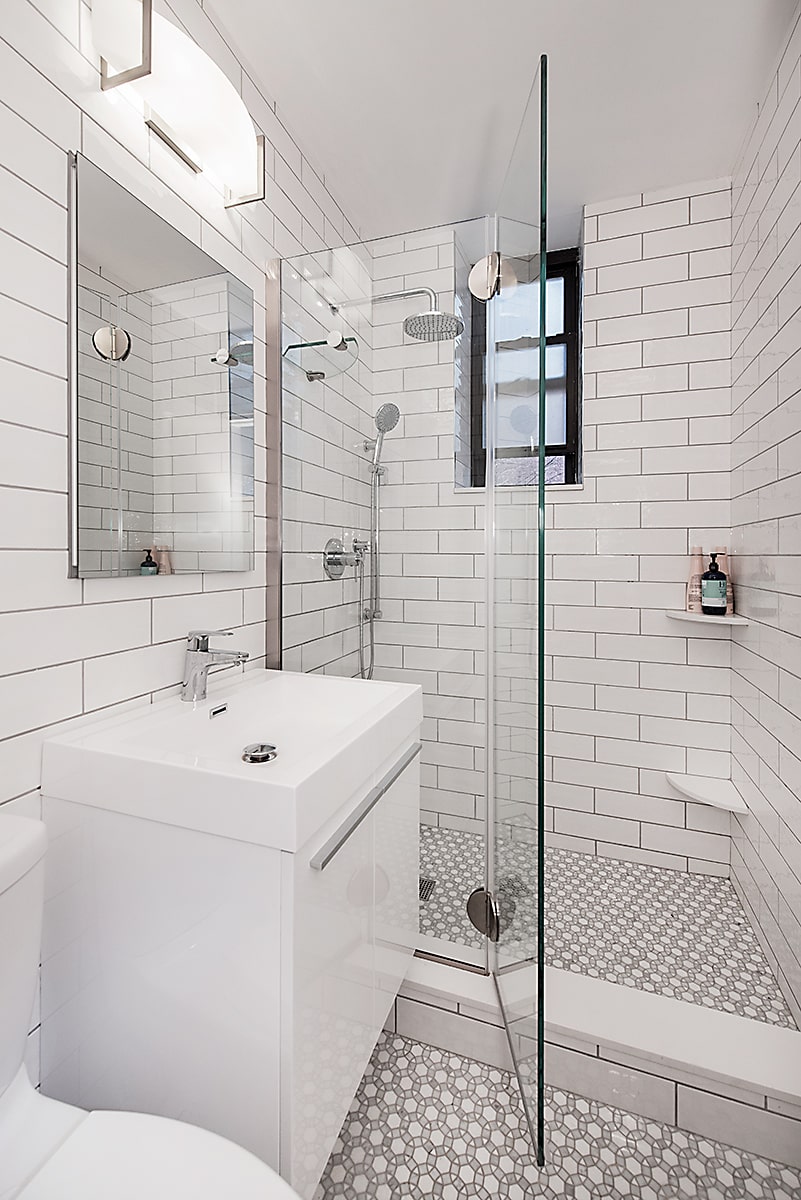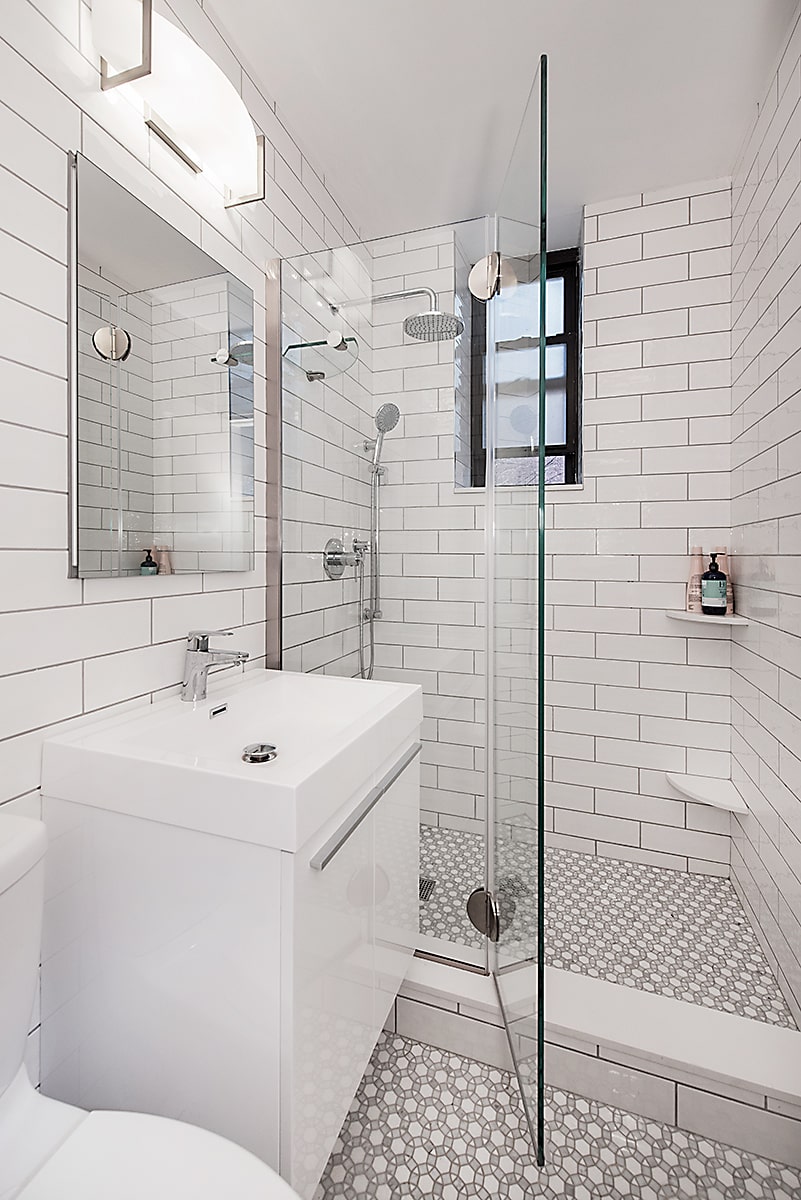 From chrome to bronze, keep your finish selection consistent throughout the process, even with your shower faucet and bathtub. The result will be simply breathtaking!
Idea #5: Large or Oversized Bathroom Mirrors to Expand Your Bath Space
Remember that, the more the number of mirrors, the more the light enters and more the amount of space is within. Consider bathroom mirrors to create the illusion of additional room and brighten as well as lighten your bath area.
You can go with bigger mirrors for shared spaces that make everyone get ready in the morning faster. Do you want a closer look? From clean shaves to beauty rituals, an adjustable mirror or LED mirror will work wonders!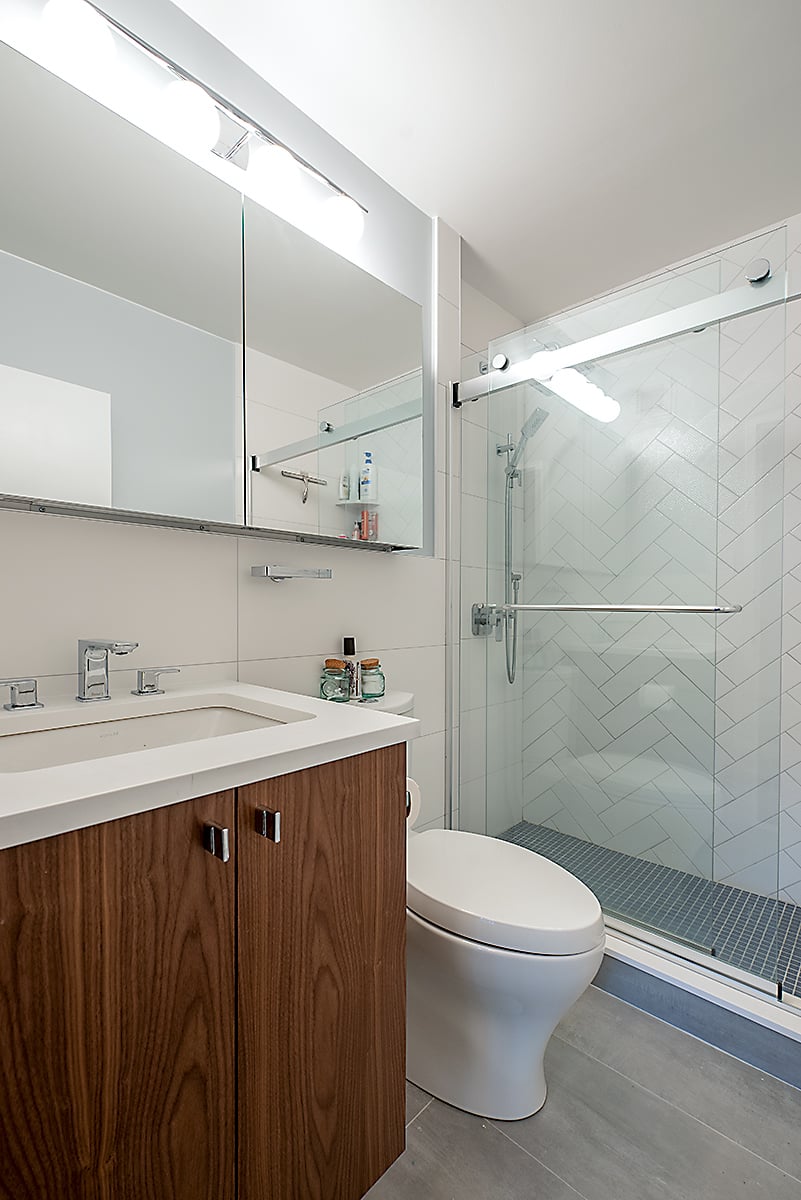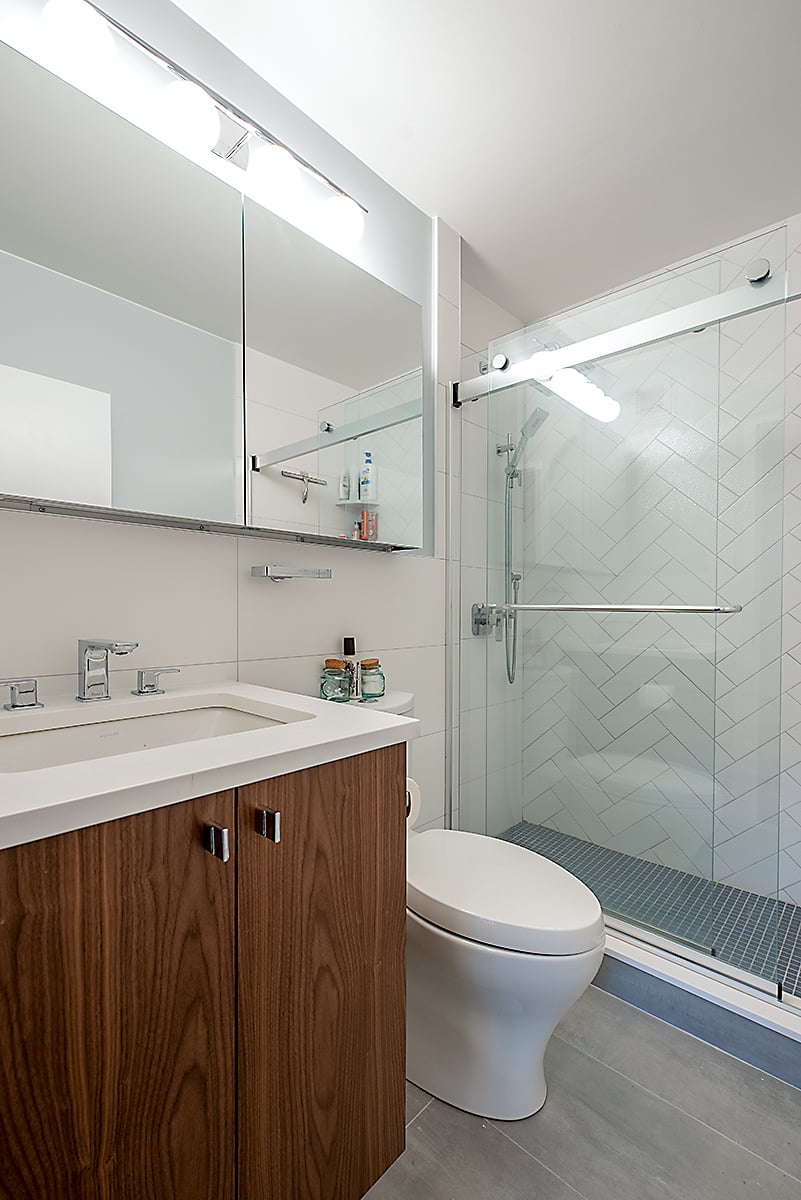 Idea #6: Modern Bathroom Vanities to Make a Statement
Do you want to transform your bathroom with the touch of a simple switch? You should install a sleek bathroom vanity to get more storage space and amp up your master en-suite décor.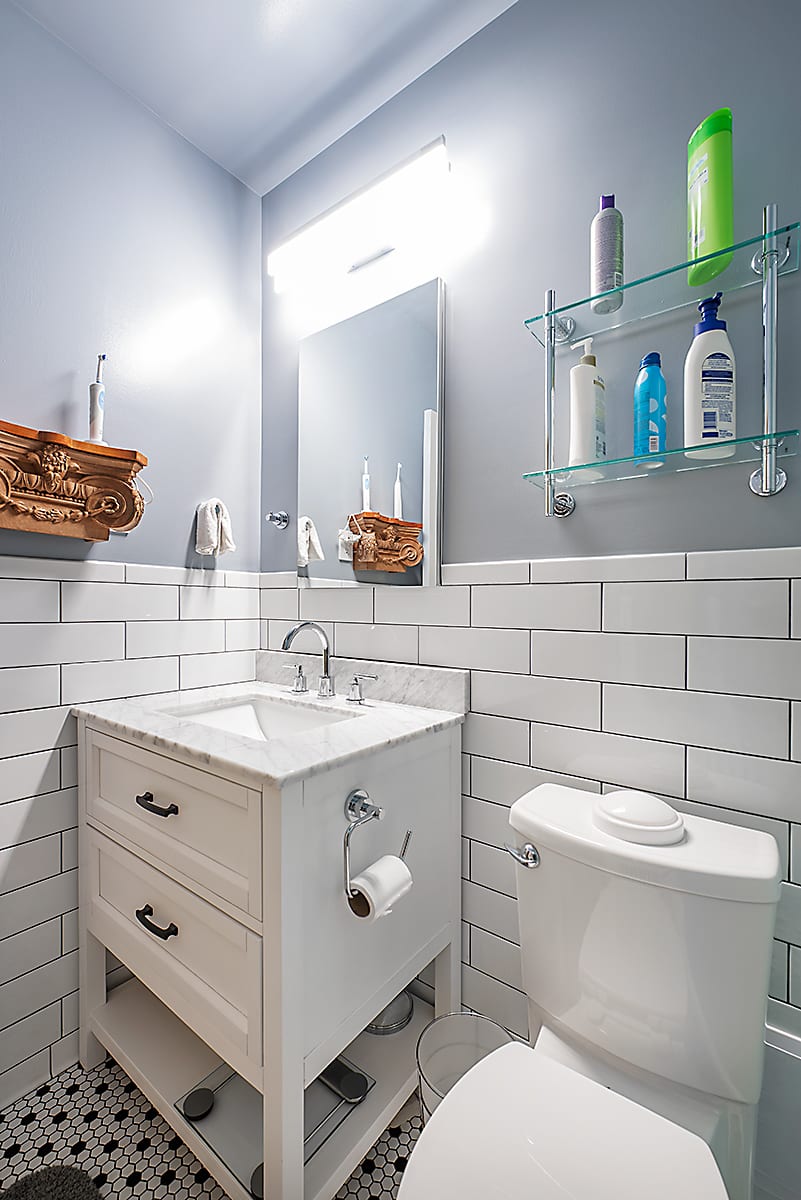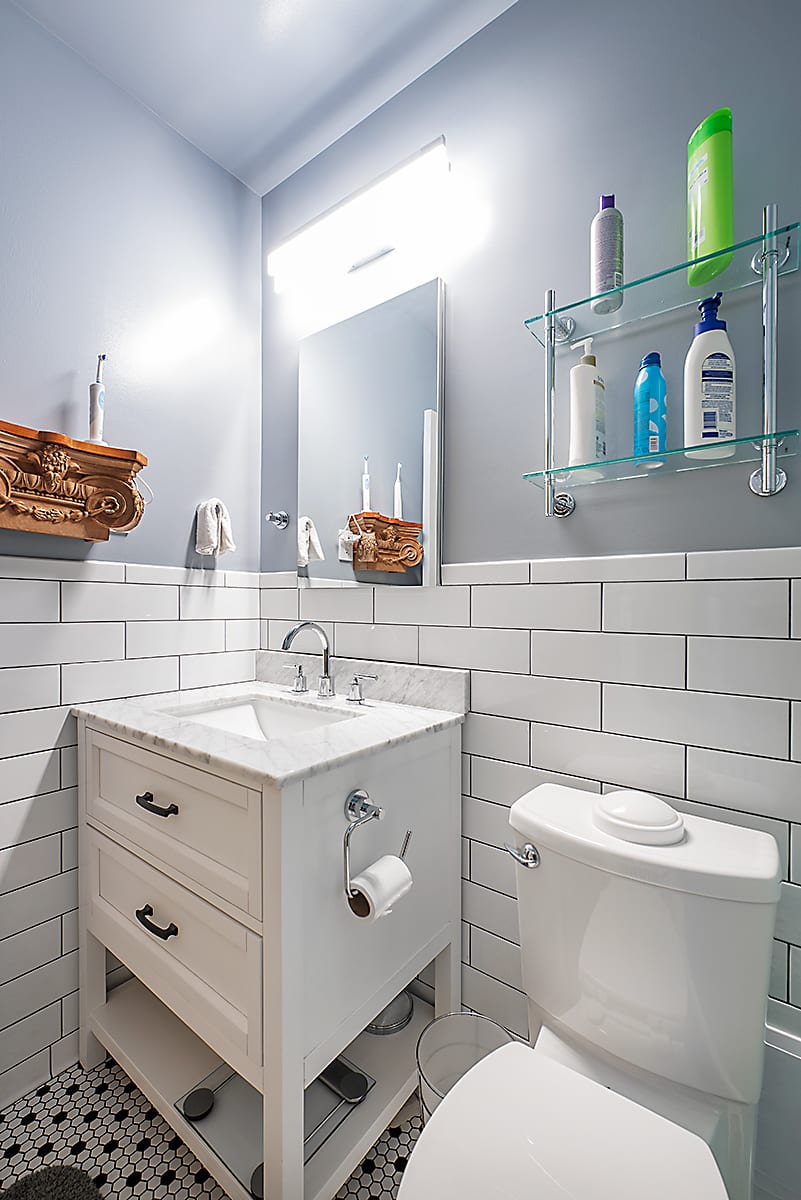 Whether you need a vanity with a countertop or without, this element will be the center of attraction for your daily routine. You will have more fun and play around with a new vanity top of marble or quartz to add an oomph factor!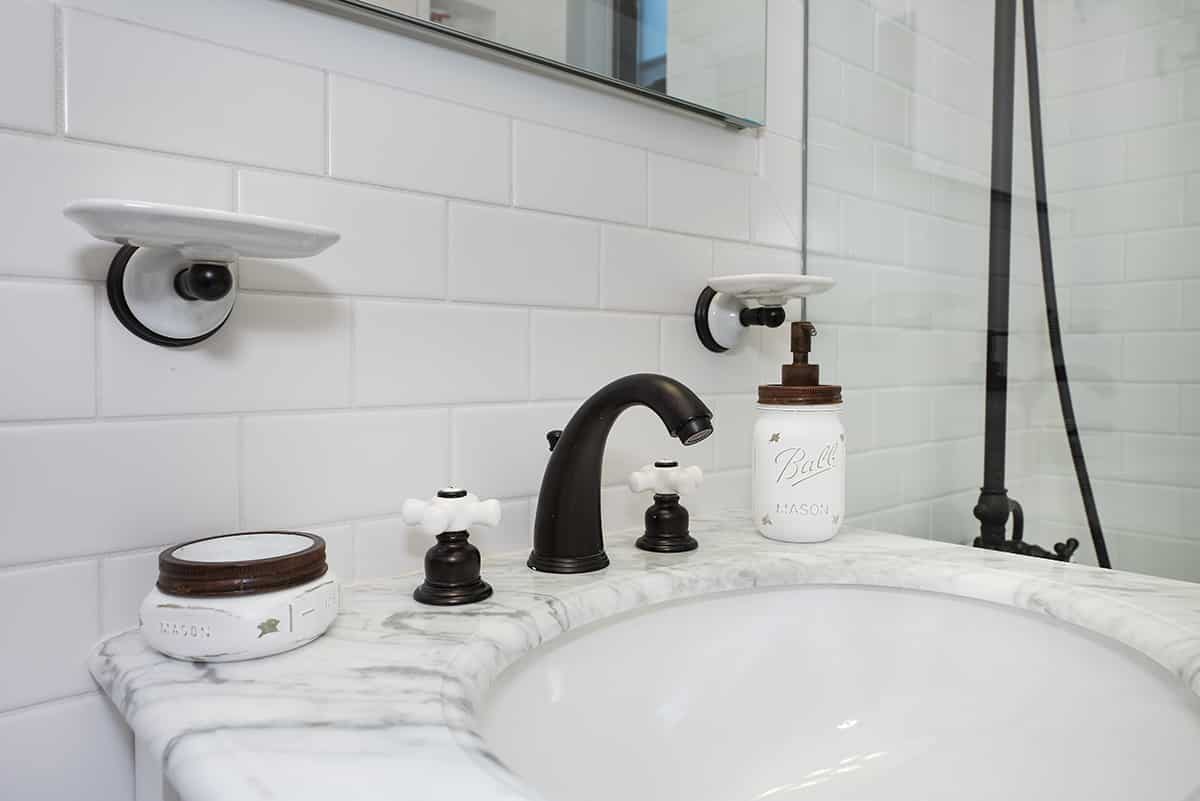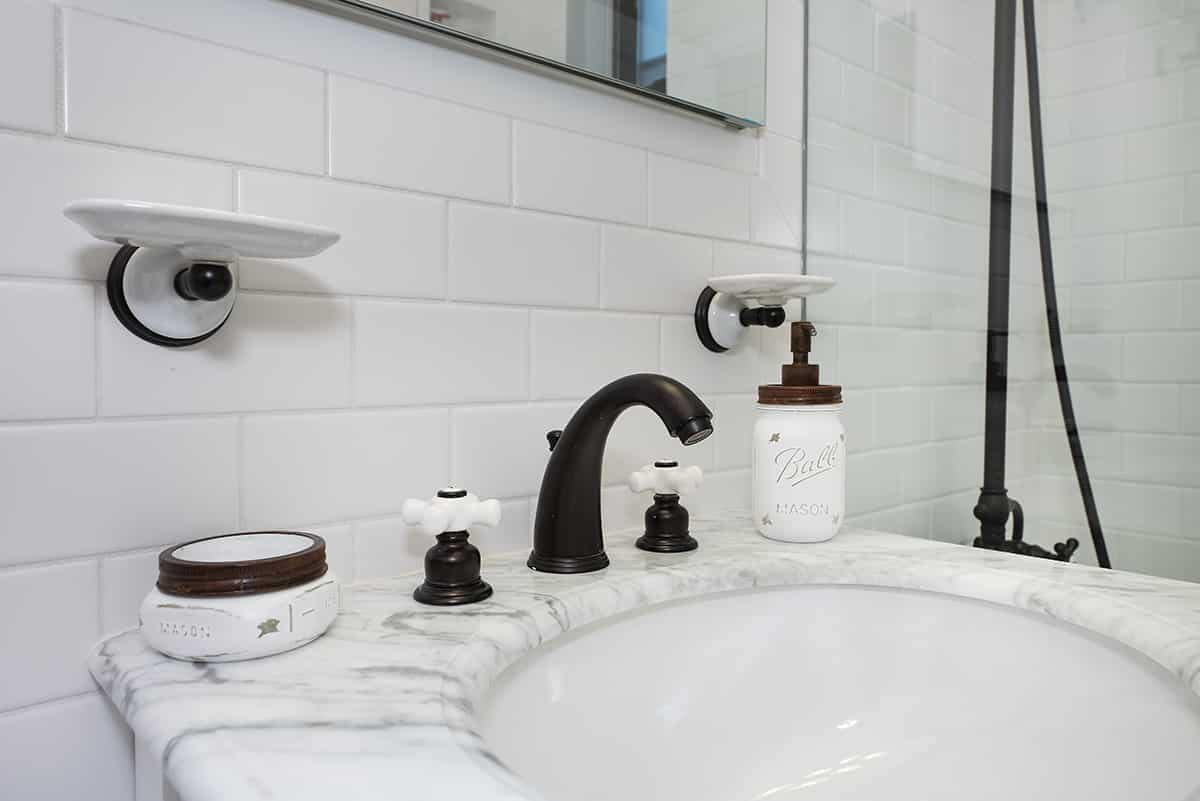 To capture a particular look, you should remember the essentials like materials, colors, style, and finish. For a contemporary style, why don't you go for a wall-mounted unit? It will be ideal for extra floor space.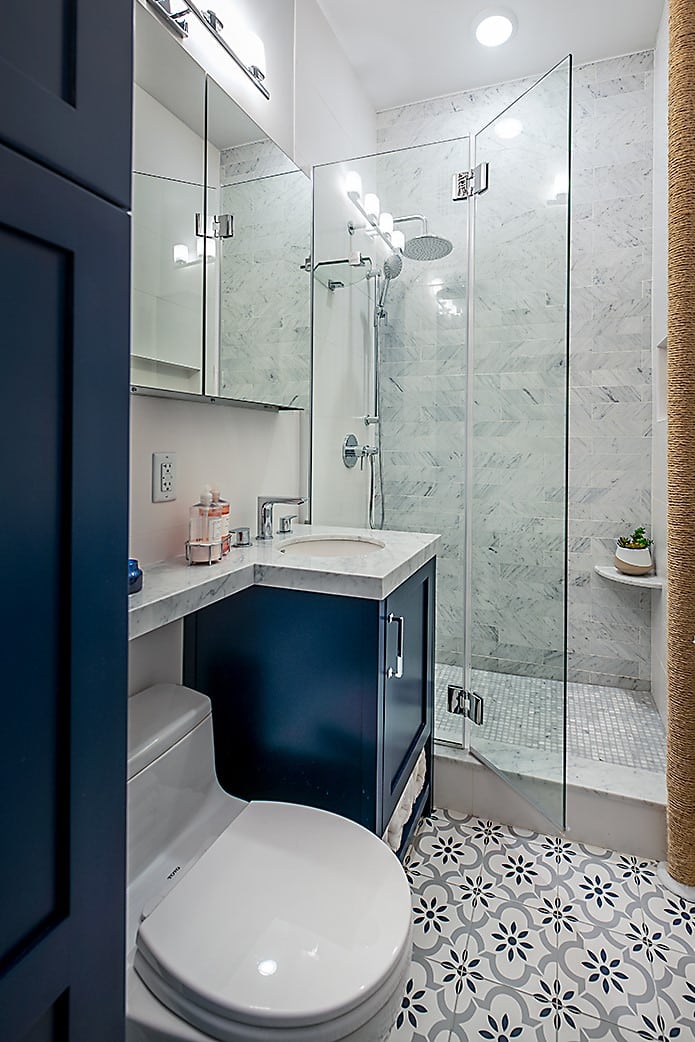 Need to make enough room for two? You can consider upgrading your single to double sinks or leave it up to your organization with more drawers! There are plentiful options to choose from for a custom-tailored design solution that meets your needs perfectly.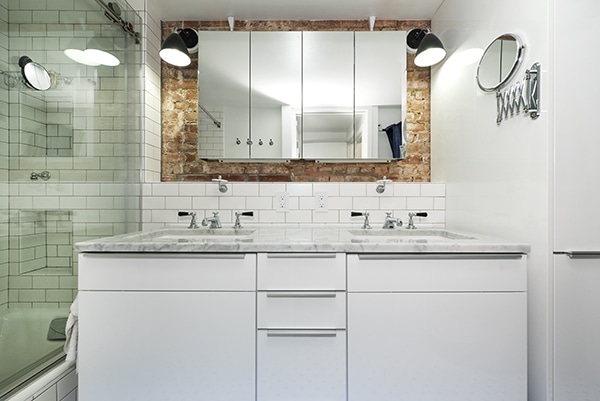 Idea #7: Beautifully Designed Bathtubs with More Space for Enjoyable Soaking
Do you have a busy day at work? It's time to relax and unwind in a soaking bathtub or a whirlpool tub. If you want a formal, antique, or shabby chic look, an appealing clawfoot tub will elevate your bathroom décor. You can sink in and turn up the power jets from whirlpool tubs like Jacuzzi.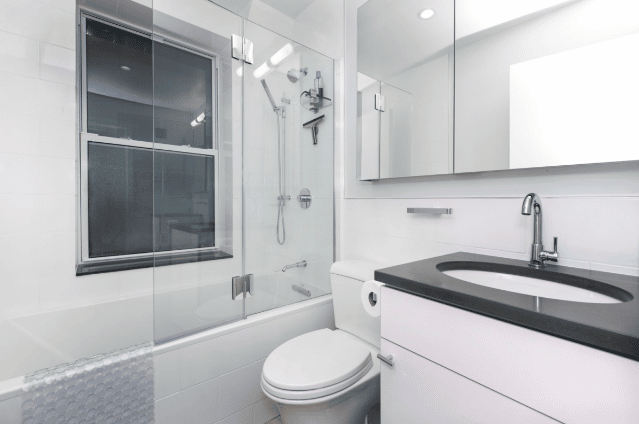 Idea #8: Elegant Bathroom Tiles to Save Time without Compromising on Style
Now it's time to get the most out of the beautiful floor and wall tiles made for fast and easy installations. Or do you have an eye for a unique design? You can choose marble for a natural finish, which is long-lasting and complements any style – traditional, transitional, or contemporary. You can add intricate geometric patterns and shapes for visual interests.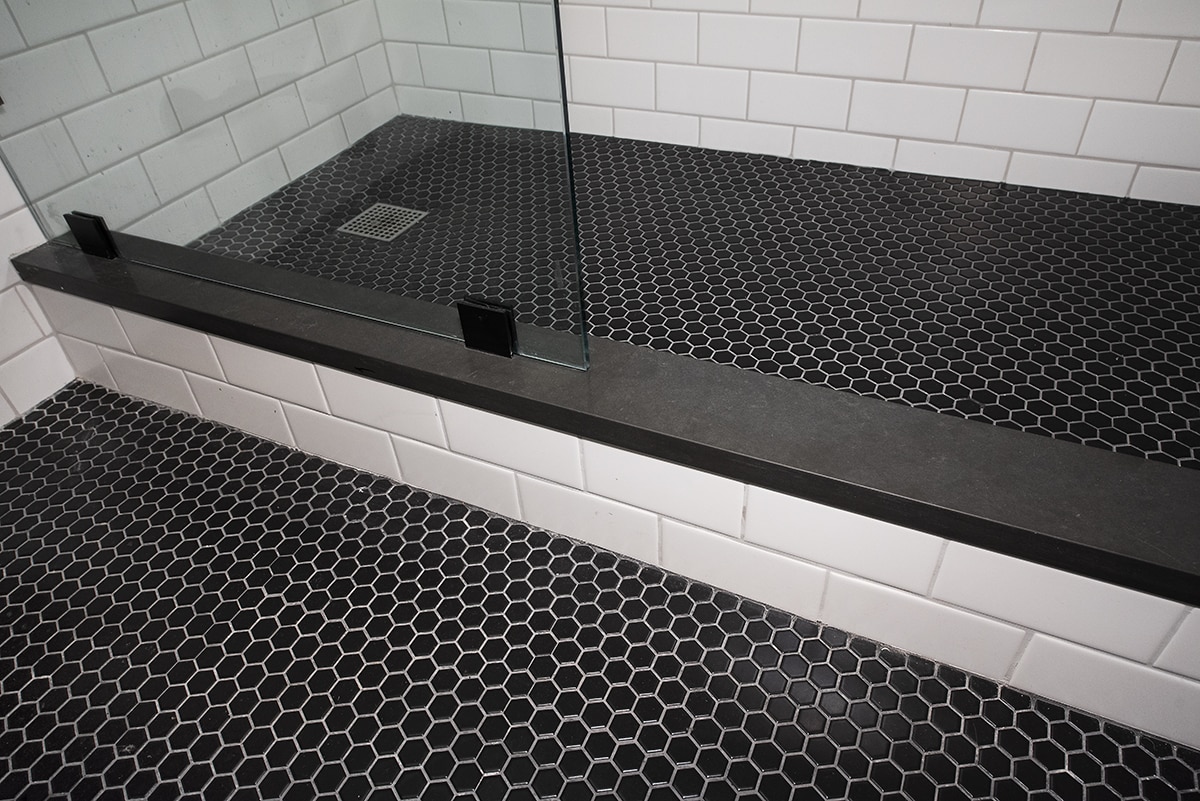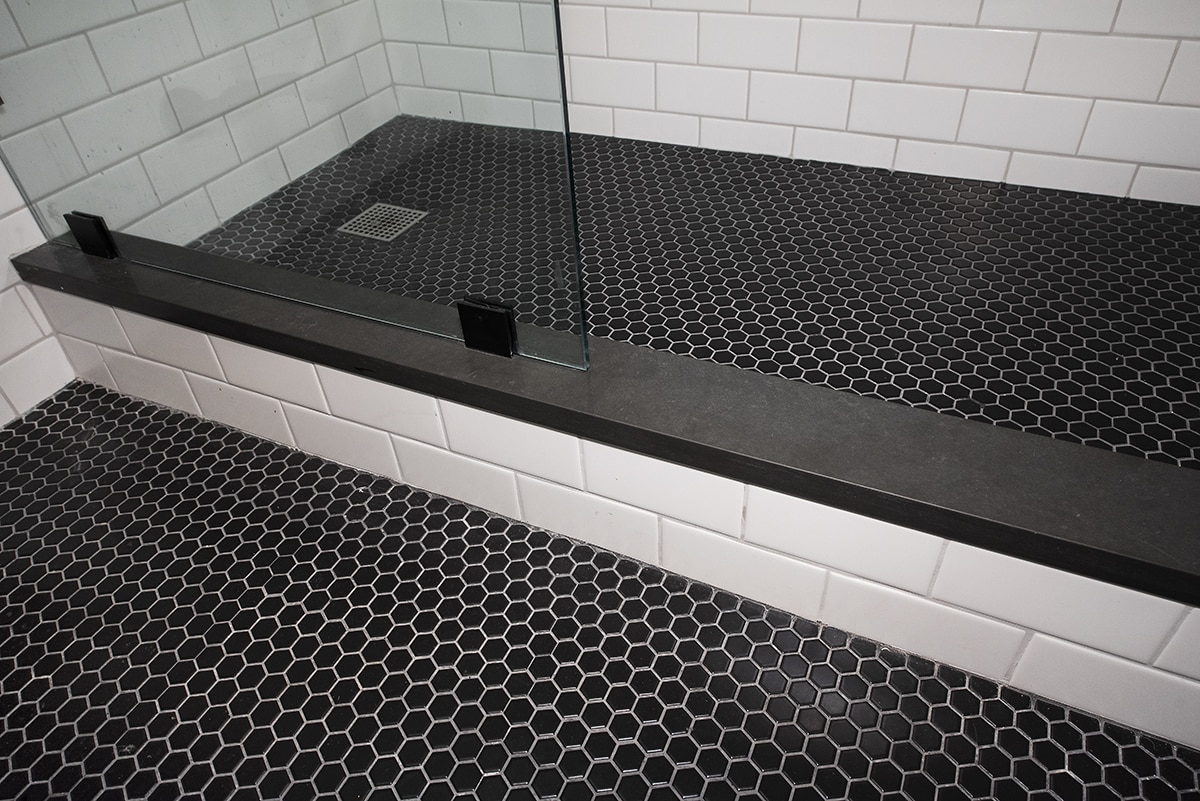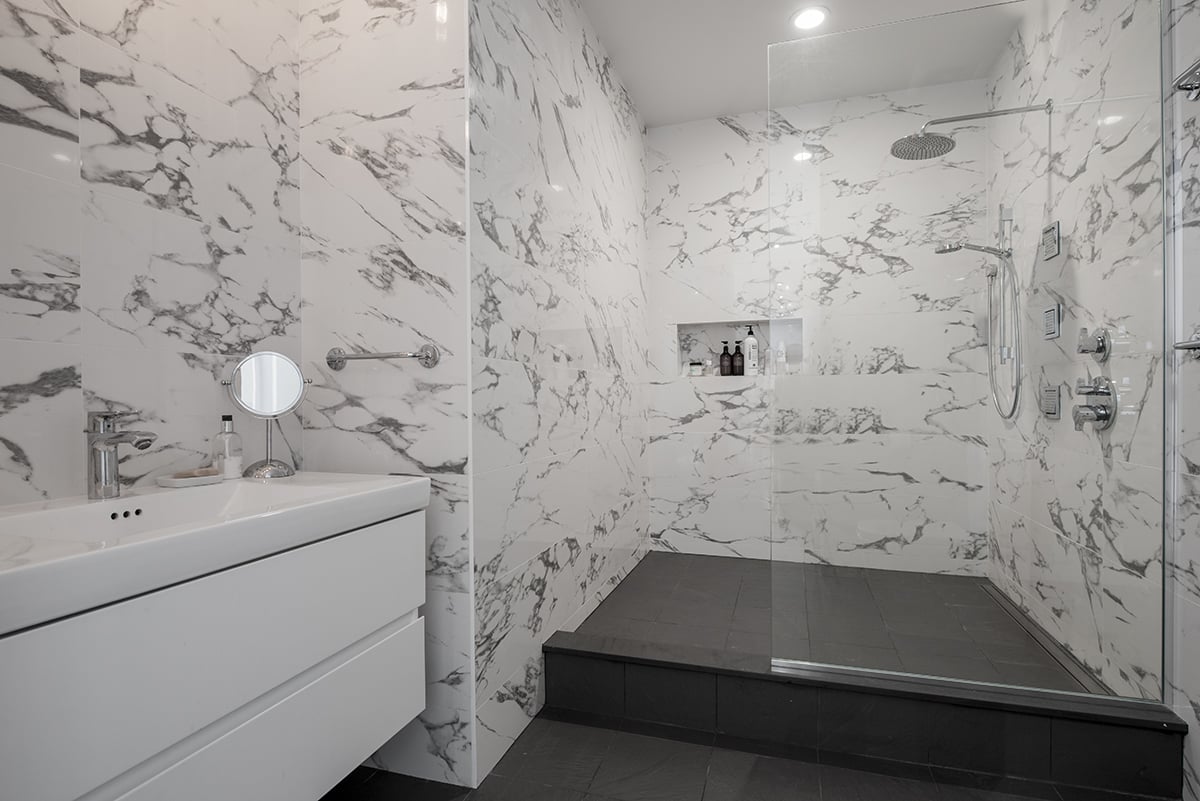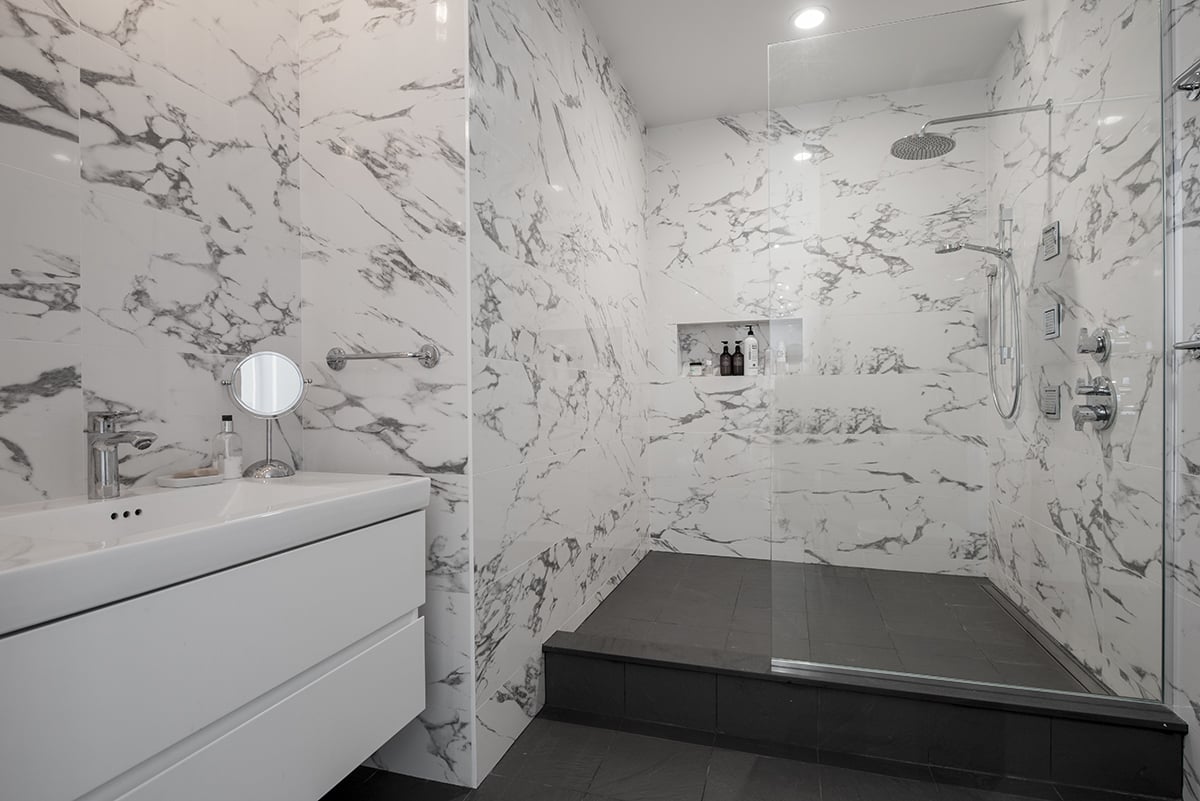 Idea #9: Unique Bathroom Hardware and Accessories to Pull the Look Together
Are you ready for the finishing touch? Discover the range of bathroom hardware and accessories that greatly complement your bathroom décor. These unique details offer a fast fix with a decorative flair.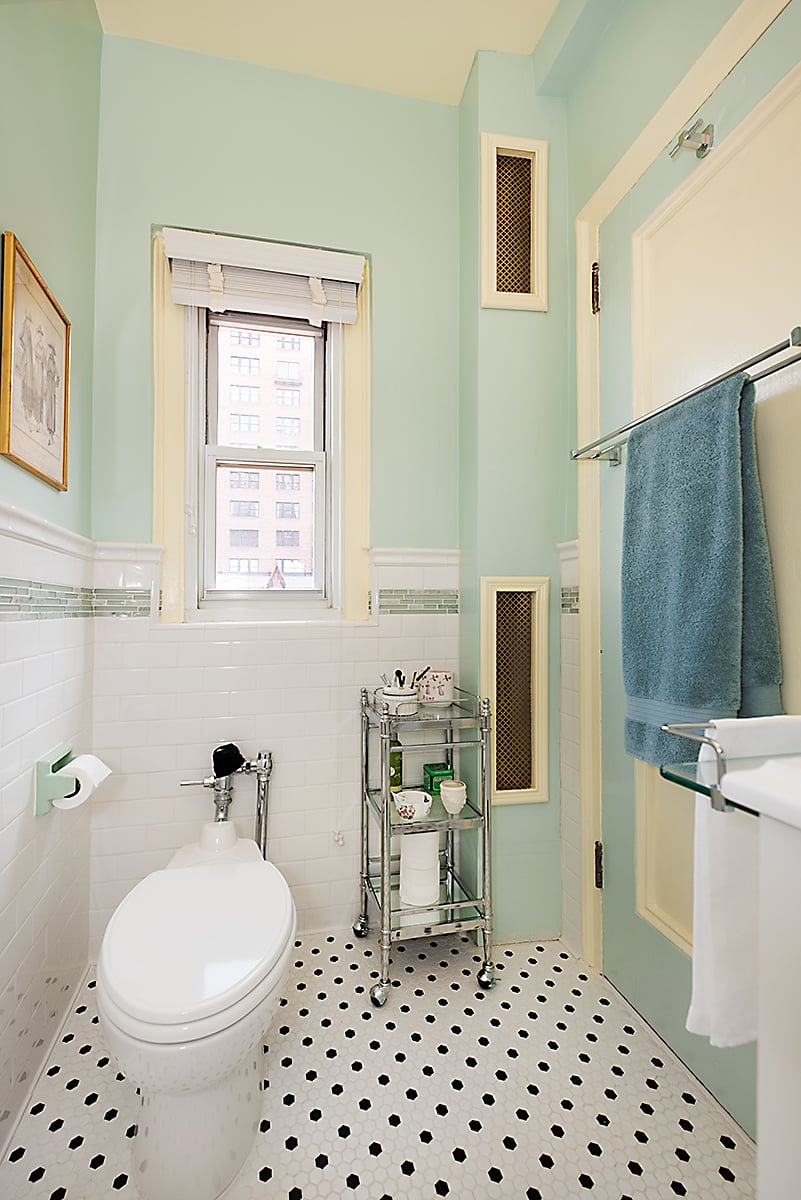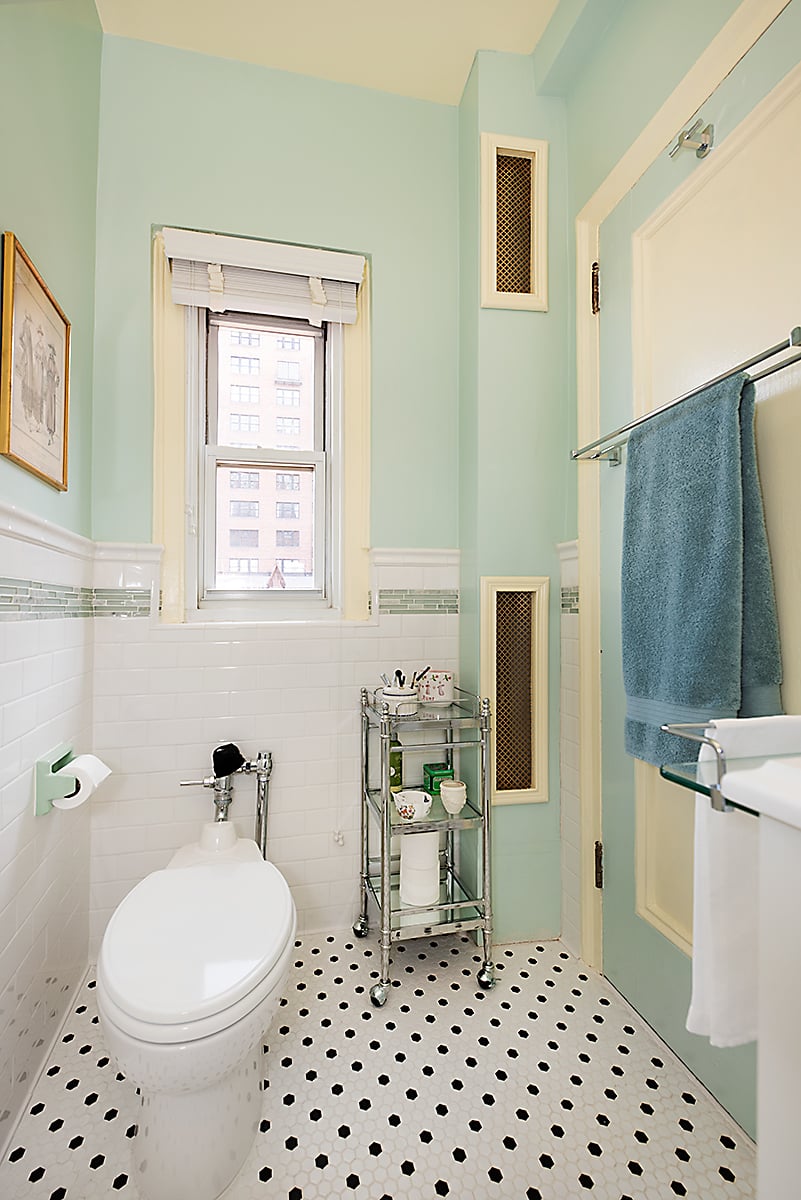 While shopping for bathroom accessories, you should focus on materials, forms, and finishes for your selection. The streamlined, basic shapes are considered to be the best for contemporary accents. Damask patterns are ideal for traditional or transitional schemes.
Idea #10: Refreshing Toilets and Bidets for a Spritz of Luxury
It's time to find a water-efficient toilet for water conservation and lower utility costs. If you are unsure about elongated and round seating, you should do thorough research or find a New York bathroom renovation specialist to help you through. Once you've picked them out, they will install them step by step.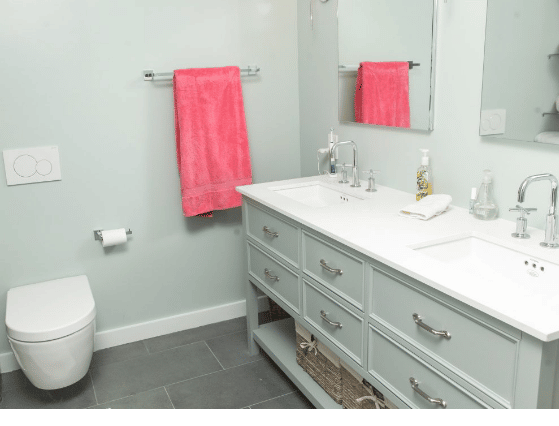 You should give royal treatment to your throne with a bidet or a handheld wand for a cleaner, hygienic lifestyle. You will feel the difference with a single spray!
Bottom line
Whatever you choose for your bathroom renovation in New York, you should be prepared prior. From vanities to tiles, you've got what it takes for an incredibly breathtaking design. Don't be afraid to experiment and bring in a unique feel inside.
For more inspirations and suggestions on bathroom remodeling in New York, contact MyHome Design & Remodeling today. Follow us on social media networks and feel free to share your photos of your new bathroom upgrade! Let's get started!