Home Planning & Renovations
Small Kitchen Styles to Inspire Your NYC Remodel
By Tiffany Smolick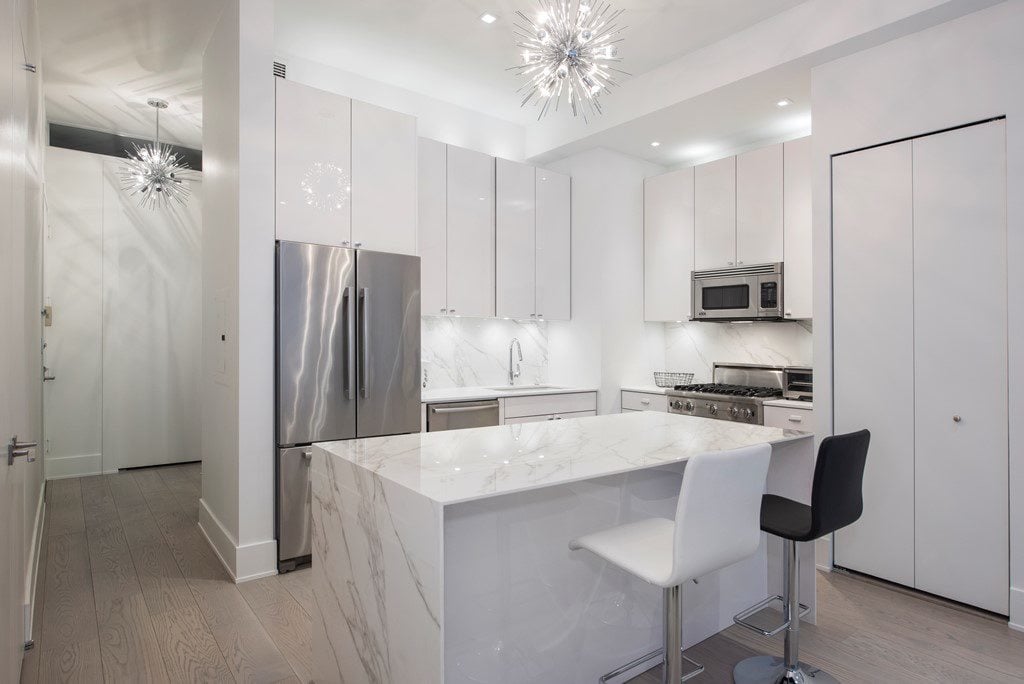 The kitchen is the hub for most families; where we gather, socialize and interact with one another. When your space is limited, it takes a clever design to create a functional, yet visually pleasing kitchen. Whether you live in a high-rise apartment or a small space in the city, these decorating designs will help inspire you to visually develop the look of your small kitchen. Are you ready to make the most of your space? Let's start.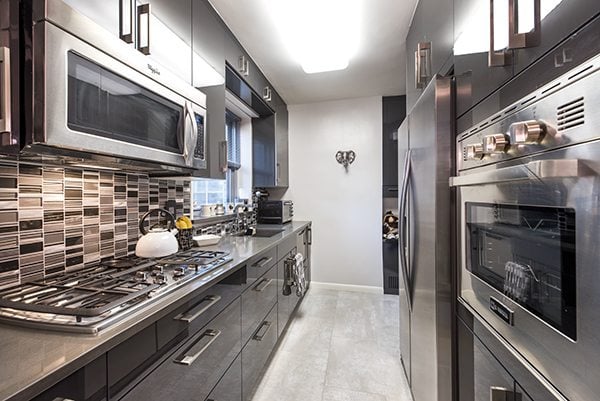 1. Go Sleek for An Urban Apartment
The textures and high sheen accents in this high-rise kitchen make it feel significantly larger. Designed by MyHome, this New York apartment kitchen is split into cooking and appliance areas with gorgeous tile flooring. The kitchen features are all clad in glossy finishes and state-of-the-art appliances giving this kitchen a metropolitan feel. Tall cabinet space allows much space for storage and provides a beautiful focal point to this kitchen.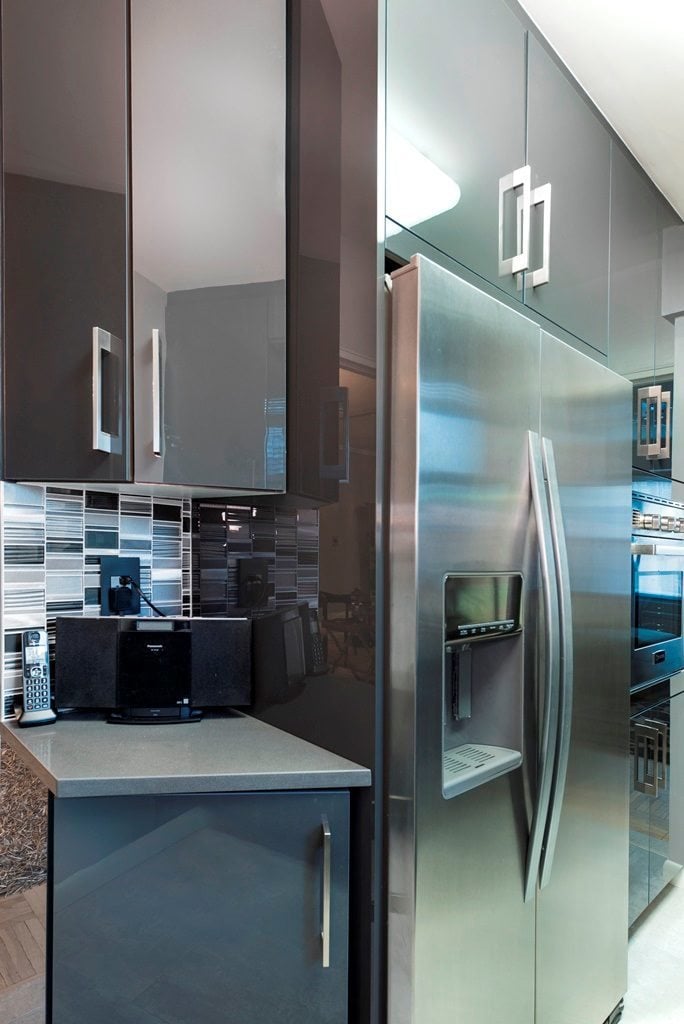 2. Go Airy with an Open Kitchen
This corner kitchen takes full advantage of tight parameters by opening up to the connecting breakfast area and island, which is lit by a tall glass hood. A roomy island grounds the space and provides additional counter surface for food preparation and for your family to hang out while you make a meal. The color palette of white, blue and grey keep the mood light and fresh, as well.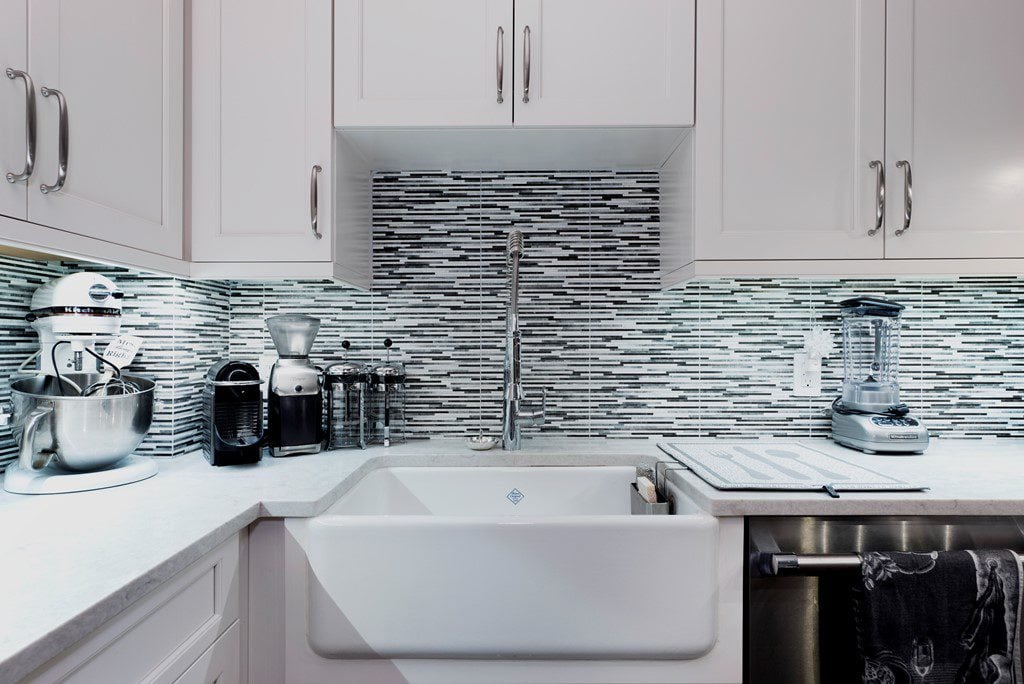 3. Go Cozy With a Country Chic Kitchen
The kitchen pictured above is inspired by the color palette of blue and airy whites, giving this cozy kitchen a fresh and chic country vibe. White cabinets mixed with a vintage-looking apron sink and a stylish faucet blend easily with a modern stainless-steel dishwasher. The blue-and-white color scheme is warmed by the grey accents. The kitchen pictured also below has a similar design and is inspired by an all-white neutral color palette.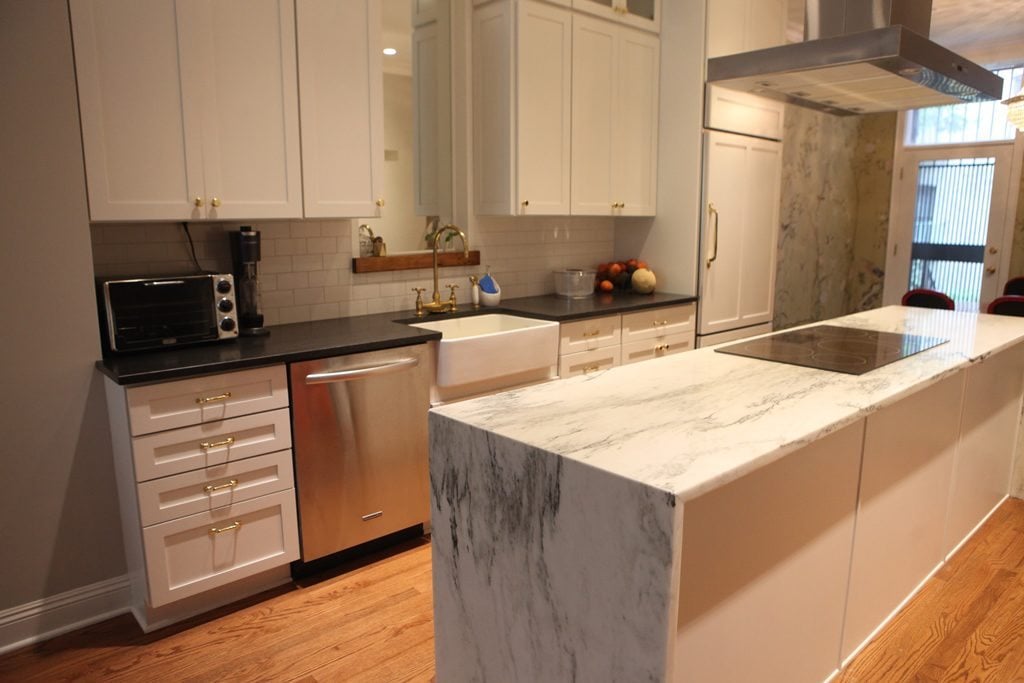 4. Go Spacious with a Walkway and a Breakfast Room
A new addition to this kitchen design is the center island. This space was enlarged by bumping the island several feet on one side of the kitchen, allowing for a large center island. The passageway through the kitchen leads to a breakfast space with more seating. Together, these designs create plenty of storage space below the island and across from the island area.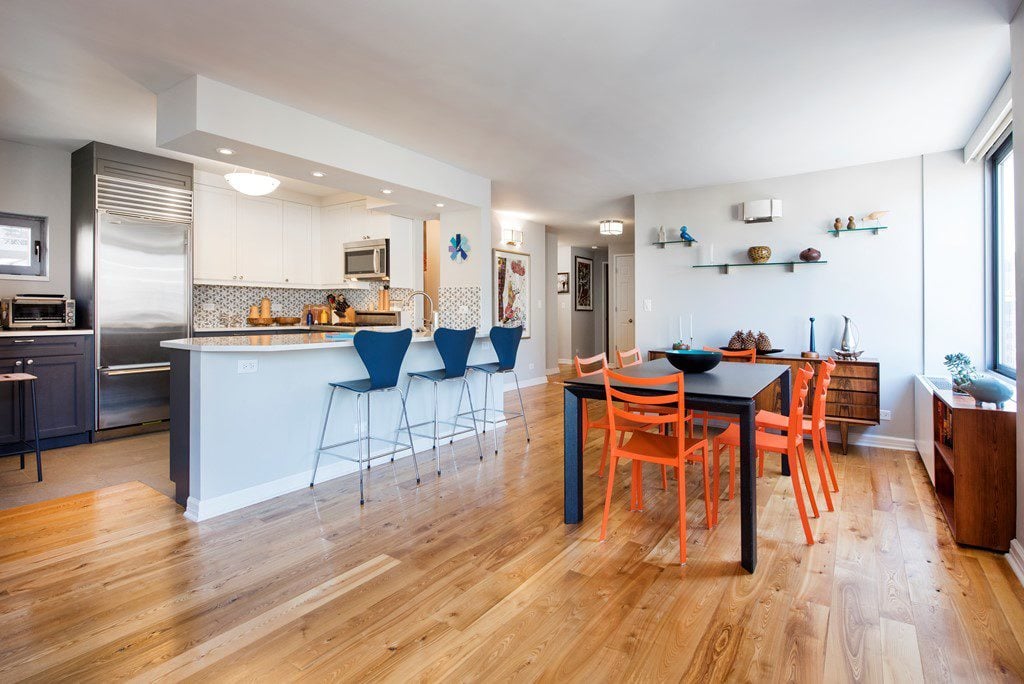 5. Go Functional with a Kitchen Island as a Hangout Space
This active family's kitchen island serves as a dining table, homework area, and relaxed hangout spot for their children. The family eats a lot of their meals at their breakfast bar, but a table near the island is also accessible for everyday family dining. Built-in features like a glass hood range, tall cabinets and a recessed lighting save space and make it more spacious.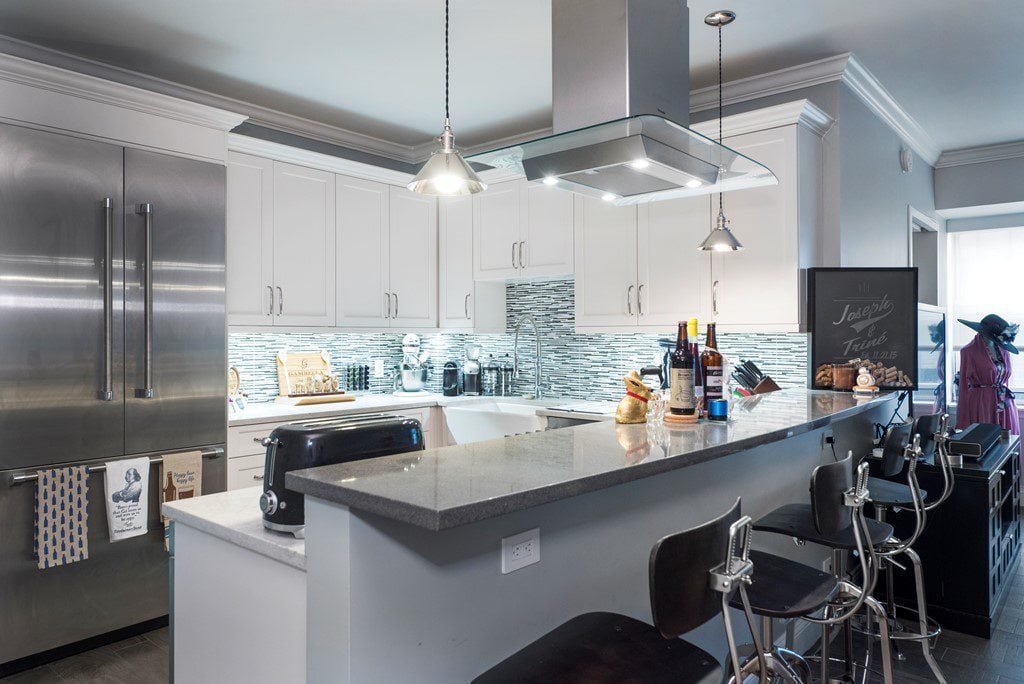 Every day, you are using your kitchen with your family, whether it be eating meals, cooking, socializing, or spending time with your kids. It is so important that your kitchen is visually pleasing, but also functional and feels spacious, no matter the measurements of your home. Use these examples to help you create the kitchen of your dreams.
. . .
We hope you found this bit of information helpful, inspiring, and motivating toward making plans to renovate your kitchen and bathroom.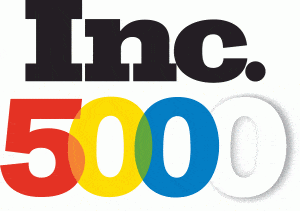 © MyHome NYC Design & Remodeling | Myhomeus.com