Home Inspiration
5 Ways to Spice Up Your Subway Tile Design
By Tiffany Smolick
If you pick up any design or home magazine, I'm sure you will find many kitchens and bathroom designs featuring subway tiles. Subway tiles have a long reputation for being the tile design that goes with everything, as it is a design never goes out of style and has the ambiguity of being dressed up or down.
By tradition, subway tiles are usually installed in a brick pattern from end to end and in alternated rows. Although this is a timeless design, you can always spice up your subway tile to have a fresh new twist. Below you will find five exciting options to spice up your design.
#1: Change the Finish of Your Grout
By doing so, you will make a striking and bold statement in your design.
#2: Defy Tradition
Although the brick pattern design is the most traditional installation of the subway tile. If you want to go bold, there is no reason you have to stick with tradition. To accomplish a more modern and chic design, you can stack the tiles for a more linear design.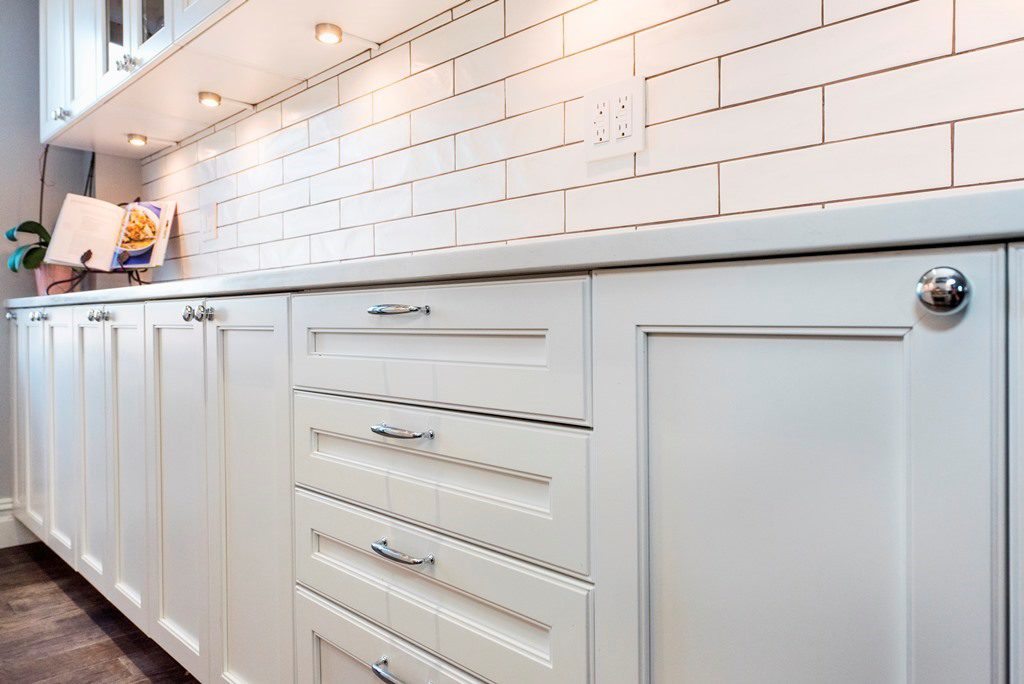 #3: Change up the Color
Subway tiles by tradition are a white or a version of white. But if you desire something different and with a more dramatic effect, you can use an array of color for your tiles. There is a huge variety of hues to choose from, from gray to cobalt blue and even red and you can choose to go bold with any color that suits your design. As you see in the picture below, Ariel Ram our designer, paired gorgeous soft grey cabinets with this ice mint subway tile design.
#4: Play with the Size
One size fits all is a common misconception when it comes to subway tile. You can definitely switch up the size of your tile and make them tiny or oversized. If you decide to go with a small subway tile, you would use a 1×2 inch tile. This is a great way to embrace the trend but still preserve a simple low-key design.
However, if you were interested in being a more daring design you should try the oversized subway tile design. This larger tile gives your design a more contemporary look. Also, keep in mind that the larger the tile the less grout you will have to use which ultimately means less maintenance.
#5: Upgrade to Beveled
If you love the 3×6 inch tile but want to upgrade from the typical styles, you might want to consider using a beveled subway tile. Beveled tile has a texture that the classic 3×6 tile doesn't have. It's an absolutely stunning option that looks equally breathtaking in both modern and traditional designs.
Subway tiles are a classic design that never goes out of style and using these five tips, you can spice them up to take your design to the next level.
. . .
We hope you found this bit of information helpful, inspiring, and motivating in making plans to renovate your kitchen and bathroom.