Home Inspiration
Trendy Glass Kitchen Cabinet Ideas and Design Tips
By Tiffany Smolick
May 25, 2022
Installing glass kitchen cabinets in your NYC kitchen provides a luxurious look that will impress for years to come. Whether you choose glass for the majority of your storage or use it as a statement aspect of your remodel, this design choice maintains its value. Keep in mind choosing glass does take some consideration for maintenance and decluttering. However, the reward of a visually appealing NYC kitchen space is well worth the extra cleaning time. Glass kitchen cabinets are great to be used in conjunction with solid cabinetry for a bigger impact, especially with an interesting design pattern.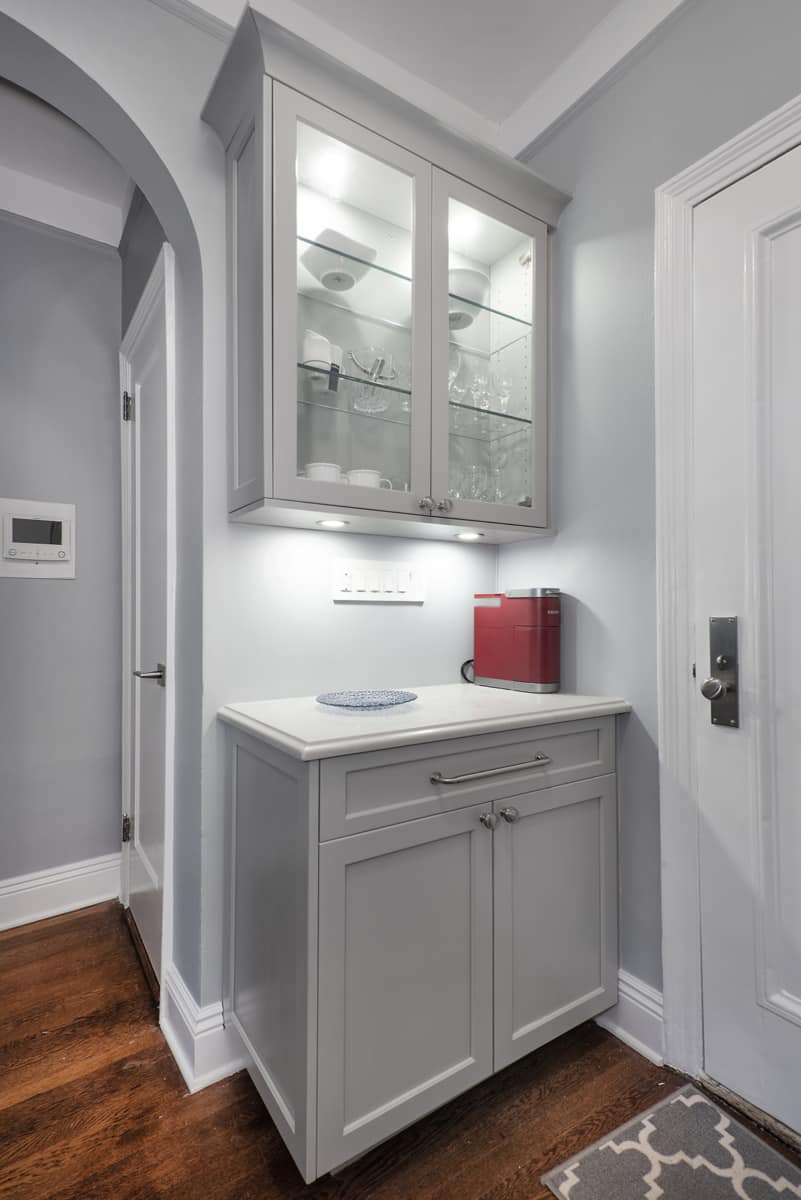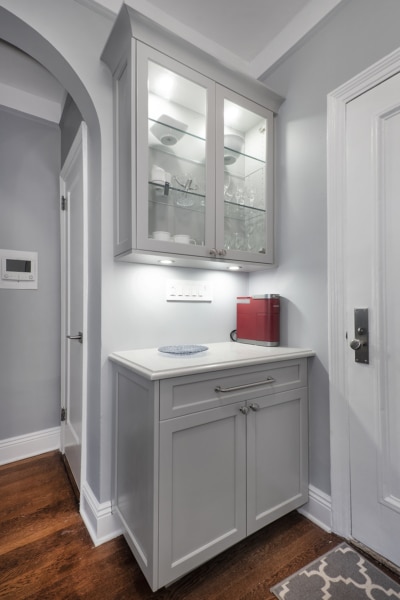 Design Tip: Consider the Level of Visibility in Cabinets
There are many styles of glass cabinets to pick from for every kitchen design style. You can have completely clear, opaque, or something in between. You can also choose from leaded, patterned, etched, or grooved glass to add an inspiring or dramatic visual element. Many homeowners tell us they want to add glass cabinets in order to show off cherished flatware and china, frequently used wine glasses, and celebratory champagne flutes.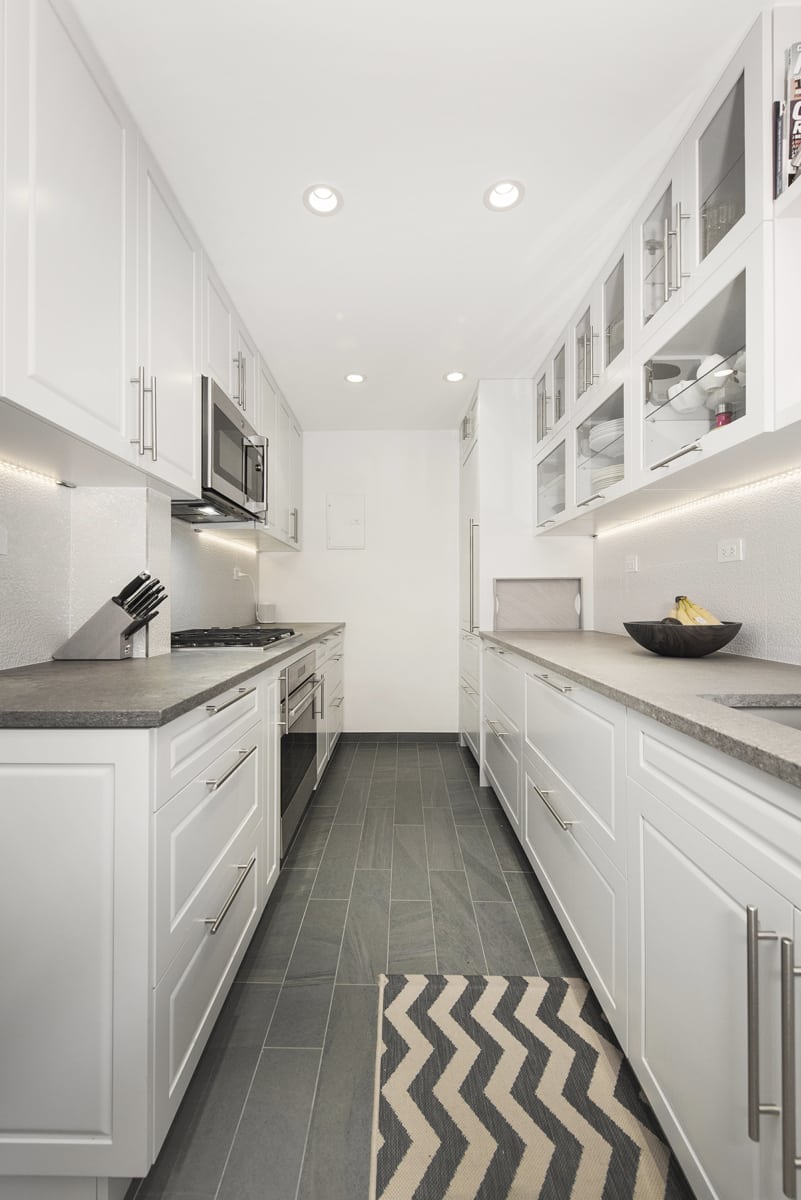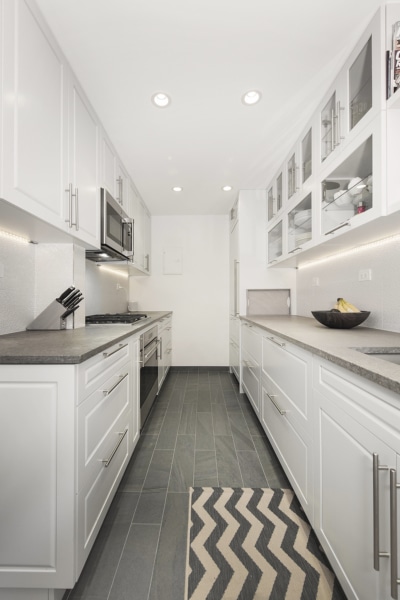 Design Tip: Consider the Logistics of Glass Cabinets
The point of using clear glass is to show off a collection of items that is aesthetically appealing. So it's best not to install glass cabinets in a space where you are storing everyday food items or a mismatched set of dishes. Add glass cabinets higher up in the kitchen if you have pets and young children to avoid scratches and smudges.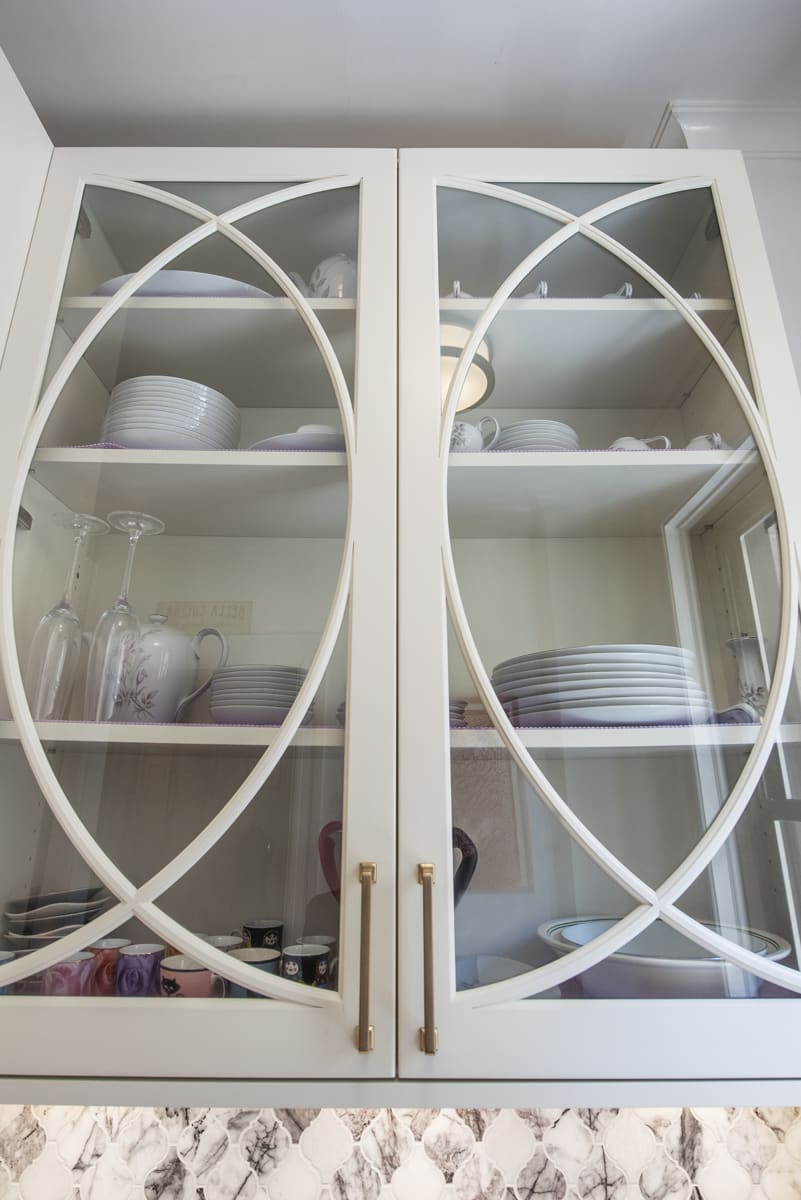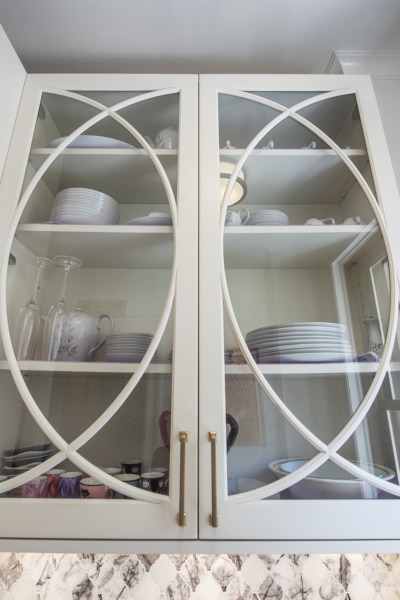 Kitchen Cabinet Designs with Custom Glass Cabinets
NYC homeowners looking to add a special touch to their new kitchen remodel should consider custom glass cabinets with architectural features. The team at the MyHome showroom in Manhattan can assist you with custom cabinet choices. For example, adding muntins to a plain glass design that mimics the designs and moldings of the house will add a sense of continuity and bring all the elements together for a finished look.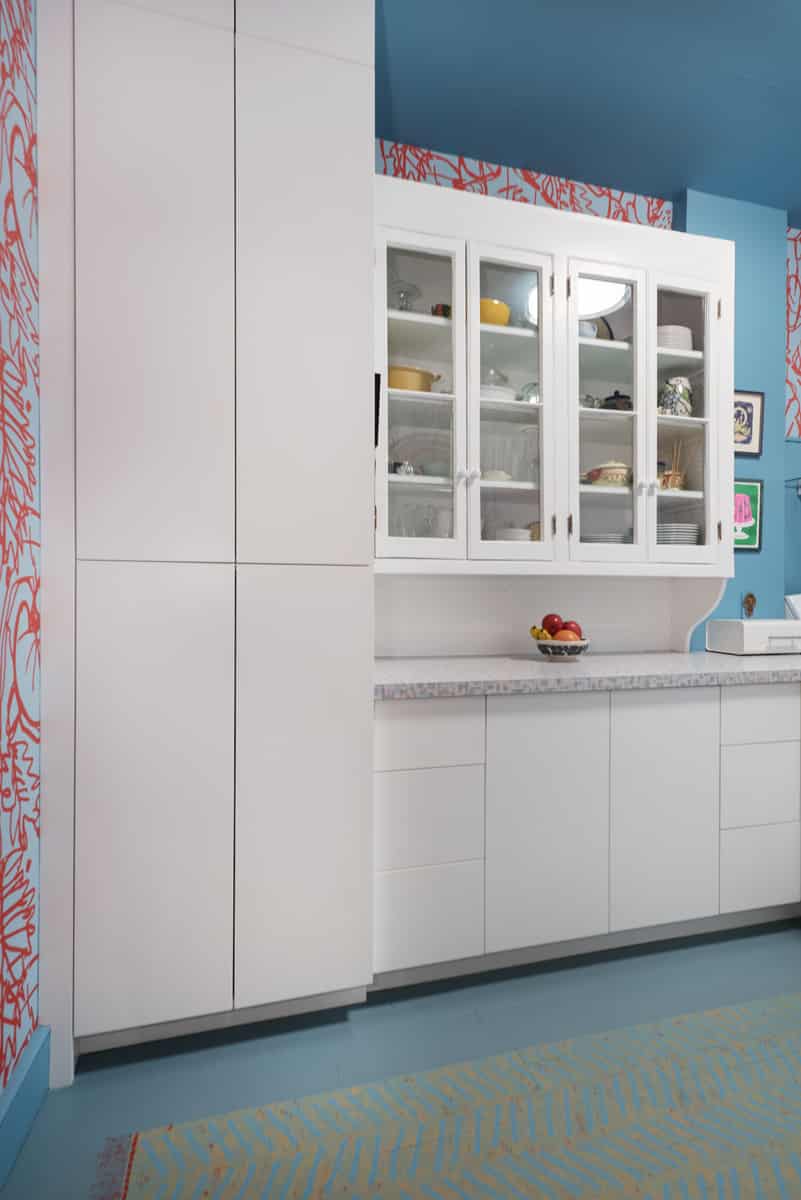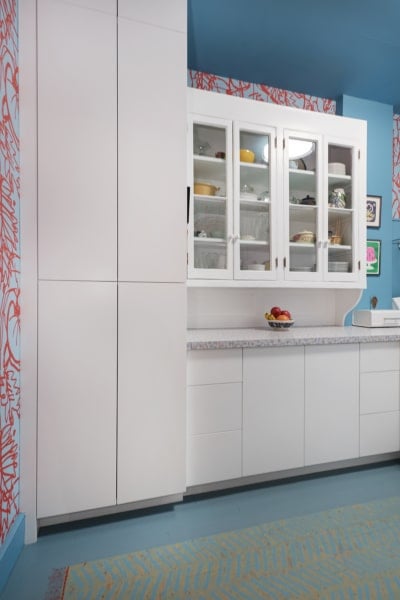 Simple Kitchen Cabinet Upgrades
It's not necessary to replace your existing kitchen cabinets when updating your NYC home. Perhaps you recently invested in well-made cabinets, but you would like a design upgrade to change the look of your kitchen. Talk to your design consultant about glass inserts. This option is for cabinets that are still in good condition and the result is economical and clean.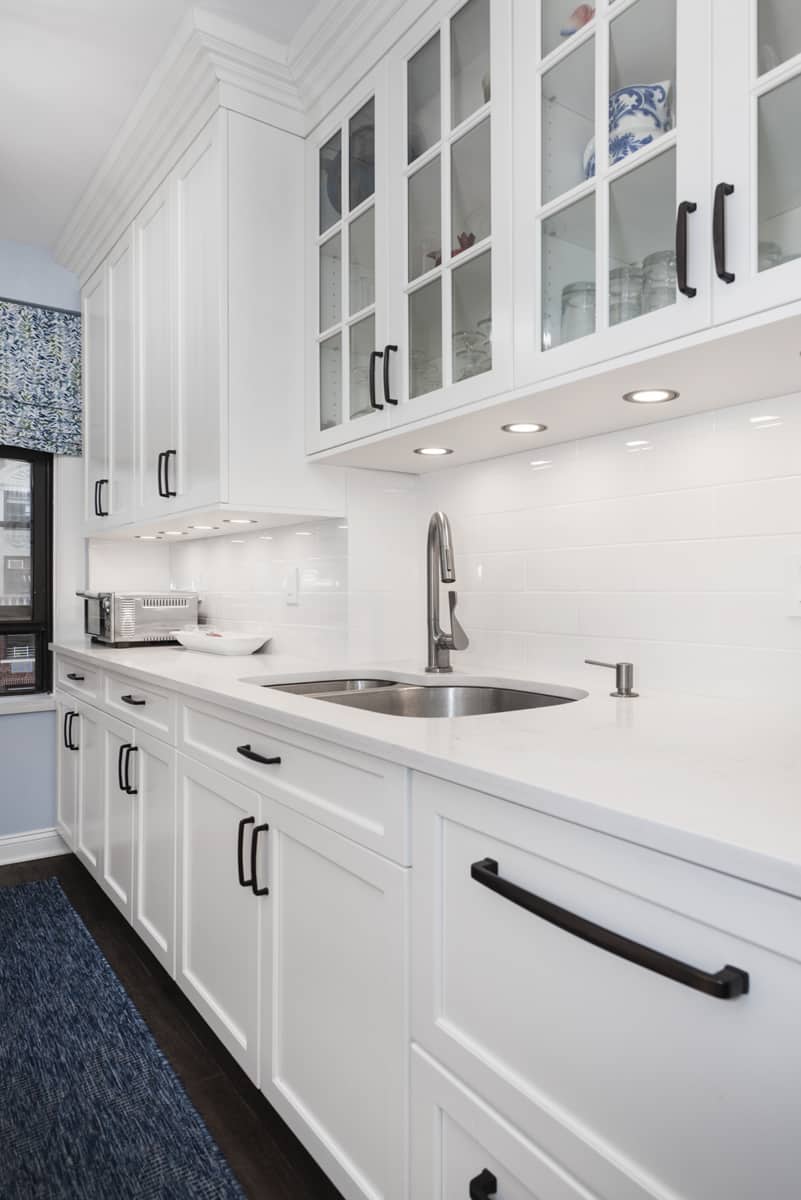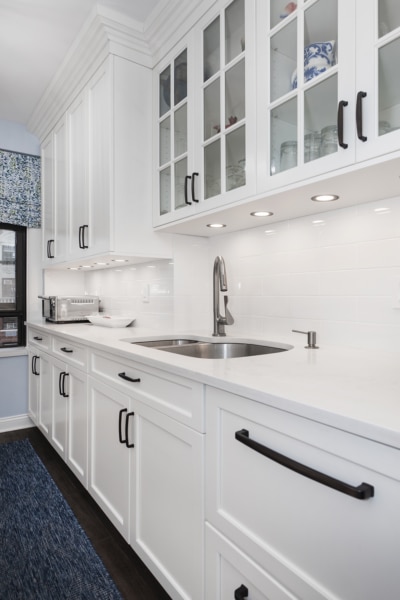 NYC Remodeling and Kitchen Cabinet Installation
Whether you want to bring a contemporary or traditional feel to your home, MyHome will help you choose the right kitchen cabinet door for your home. From a hip SoHo studio to a penthouse MyHome's options for your NYC kitchen cabinets won't disappoint you!