Home Inspiration
The Winter Blues: Blue Beautiful Kitchens
By Tiffany Smolick
As we head into the second of the Winter months, it can be difficult to not let the cold and rain, and sleet or snow get you down. Those long nights and short days, where sunshine is a premium and seems so reluctant to come out to play, can make even the most seasoned New Yorkers start to feel the icy fingers of Winter grab hold and make our cozy homes feel small, cramped and drab.
Not to fear, we have put together some very BLUE, yet very interesting, fun, and hopefully insipiring designs for you to view in order to avoid those Winter blues. From large to small, cozy to colossal, bright and airy to dark and sultry, we hope you find these ideas just what you need to brave the next few months with a refreshed sense of just what the color blue can mean!
1. ) Painted Blue Classic
2.) Baby Blue, Baby Space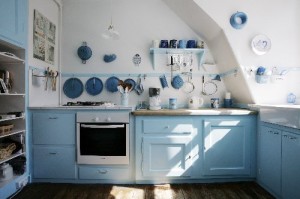 3.) Mosaic Blue, Bright and Clean
4.) Stormy Blue, Dark and Stylish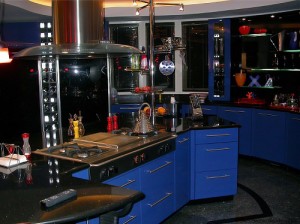 5.) Modern Blue, Stark and Fresh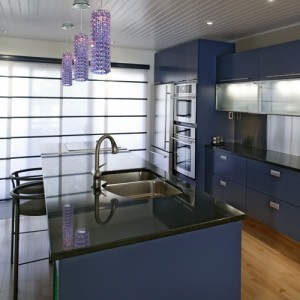 6.) Heavy Blue Solid Strength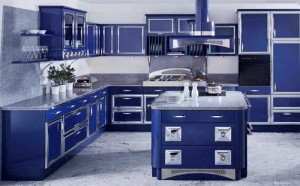 7.) Sleek Blue in Modern Comfort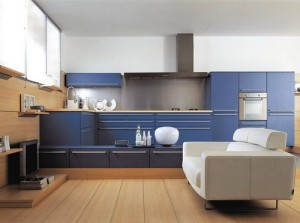 8.) Lean and Mean Blue Pied-a-Terre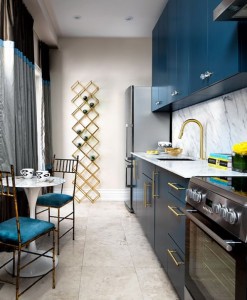 Eight looks that will hopefully get you through the next eight weeks of Winter. Whether you're cooking at home or keeping the kitchen spotless for that next chance to impress, Winter does not have to be all gloom and doom, even here in icy New York.
Beauty often lies within, and these Winter Blues prove it!

photo credits: 1. www.homeideasfree.com, 2.

Blue Kitchen in Denmark by Det Mondaene Skur

, 3. www.decorpad.com, 4. Dan at www.iseecubed.com, 5. boxerpup22 at www.gardenweb.com, 6. Ken Kelly Classic Art Model 53 Cobalt Blue, 7. www.arditourism.com, 8. www.belviewtech.com