Home Inspiration
12 NYC Designers Worth Knowing
By Tiffany Smolick
New York City designers strive to bring value and style to every home they design. They excitedly accept the call to bring both creativity and the ability to utilize beautiful spaces all in one. The design firms listed here were chosen based on client reviews, design aesthetics, social media presence, awards, and press.
Marie Burgos
Marie Burgos has been featured in Interiors New York coffee table book and made appearances on HGTV's "The Unsellables." She was born in France and holds a master's degree in business management from the University of Paris, and an interior design degree from New York University. Some of her recent projects include Garden Street Brownstone and The Brooklyn Clock Tower Residence.
B Interior
B Interior specializes in high-end residential and hospitality design. They strive to work closely with each developer and homeowner to create inviting spaces that are contemporary and functional. Sharon Blaustein, founder, and principal designer serve as a member of the Board of Architectural Review of Scarsdale, NY. Their most recent projects include the Park Avenue apartment and the Chelsea High Line Model apartment in Manhattan.
Tamara Hubinsky
"Our surroundings are more than the backdrop to our lives – they are also the soundtrack, the inspiration, the context." This is the philosophy Tamara Hubinsky Interiors lives by. Their services include interior design, interior design coaching, staging, and styling. Some of their recent projects in NY include West Village Townhouse and Flatiron Loft.
Adam Cassino
Adam Cassino is trained in several interconnected fields that lead him to be a well-rounded designer and problem, solver. His recent projects include Old Westbury Eclectic and Watermill Contemporary. His services include construction planning, interior design, and event staging.
Jeanie Engelbach
Jeanie Engelbach was recently dubbed by Town & Country magazine as 'the chaos conqueror'. Jeanie shares, "While working closely with the client, a style direction can be determined that truly reflects who will inhabit and utilize the space. The intention is to always implement what the client already owns and treasures, but to recycle and repurpose with innovation and new functionality." Services include Interior design, interior restyling, and photo organization.
Daniel Ian Smith
Daniel Ian Smith has been serving NYC since 2004. He holds a Master of Architecture degree and makes it a priority to work one-on-one with homeowners to create singular spaces. Some of his recent featured projects are Lower Fifth Avenue Pied-à-Terre and Greenwich Village Garden Apartment. Services include architectural and design services as well as assisting retail clients with merchandising and display.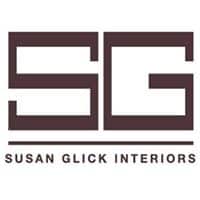 Susan Glick
Susan Glick has years of experience in the fashion industry which has set the stage for a fluid transition into interior decorating. She travels extensively through Europe and Asia to keep current on trends and design. Susan has also been featured on the HGTV show House Hunters Renovation.
Jarret Yoshida
Jarret Yoshida is a featured designer on Apartment Therapy, HGTV, & Elle Decor. Some of his recent projects include West Village and the American Cancer Society Holiday House. He incorporates both classic and modern objects to balance and construct each client's space.
Lindsay MacRae
Lindsay MacRae was recently named a "Rising Star" by New York Cottages and Gardens. Her work has been recognized in various print and online publications. She graduated from the University of Cincinnati's top-ranked School of Architecture and Interior Design. One of her recently completed projects was a serene nursery in Manhattan.
Darci Hether
For the last ten years, Darci Hether has specialized in full-service luxury design. They create an environment that is cohesive and reflects each client's vision. Staying on budget is their strong suit and they always include distinctive custom pieces that really set each space apart. Some recent projects include a 5th Avenue apartment and a Tribeca home.
Tara Benet Design
Tara Benet serves as the visual stylist for the luxury furniture brand B&B Italia's North American showrooms. When composing living and commercial spaces she uses a modern approach. Some recent projects include Chelsea Townhouse and Central Park West. Tara is a graduate of the School of Visual Arts and continues to raise the bar by pursuing her studies at the Art Students League of New York.
Betty Wasserman
Betty Wasserman fuses original art, interior design, and home furnishings into a unique and modern approach. She has a warm minimalist approach to design that enables her to create environments that not only express each client's lifestyle but also fulfill each client's need. She brings a diverse approach to designing homes around existing art collections as well as curating pieces of fine art for her client's residences. She currently represents a range of work from over fifty artists which encompasses original paintings, works on paper, sculpture, photography, and mixed media. Some of her recent projects include The Hamptons Modern and Chelsea Dining Room.

MyHome Design & Remodeling
MyHome Design & Remodeling is a full-service design and remodeling firm with a kitchen and bath showroom in Manhattan. Their team includes interior designers, remodeling consultants, project managers, and in-house licensed contractors. MyHome has worked in hundreds of buildings in New York City including townhouses, brownstones, condos, and co-ops. They handle remodeling projects from design through construction and offer a 5-year warranty.
. . .
We hope you found this bit of information helpful, inspiring, and motivating in renovating your kitchen and bathroom. Contact us and get your apartment remodeled!