Home Planning & Renovations
NYC Bathroom Showers To Inspire Your Tub To Shower Conversion
By Tiffany Smolick
January 19, 2023
Bathtubs can be highly valued by families and those wanting the luxurious experience of soaking in a tub after a long day, but for small apartments, the bathtub can be space-consuming and high maintenance for an area that is truly not getting a lot of use. Many NYC homeowners are choosing a tub to shower conversion when remodeling their apartments in order to save time and space. These shower spaces featured below will get your imagination going for your upcoming project!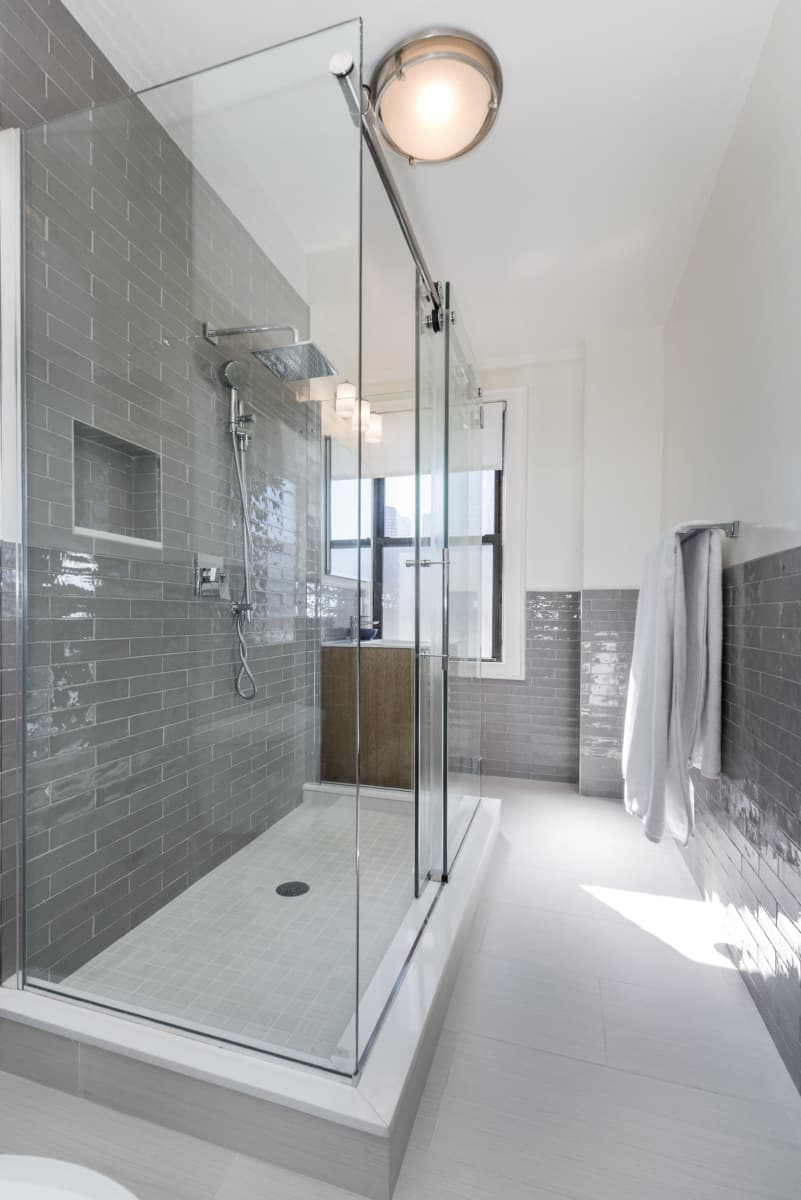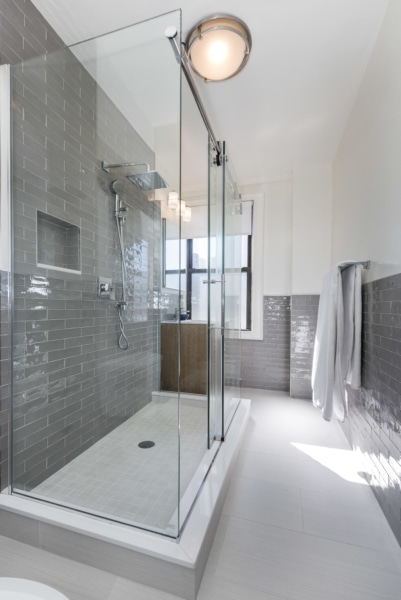 Converting a Tub to Shower for Mobility
Converting your tub to a shower is beneficial if you foresee future mobility problems that could prohibit you from stepping in and out of a tub with a high ledge. An extra large shower space allows for a lot of room to move around and a shallow step-in so you can enjoy the shower for decades to come. Adding details like a shower rail or shower seat during the tub to shower renovation can also improve the mobility and function of the space.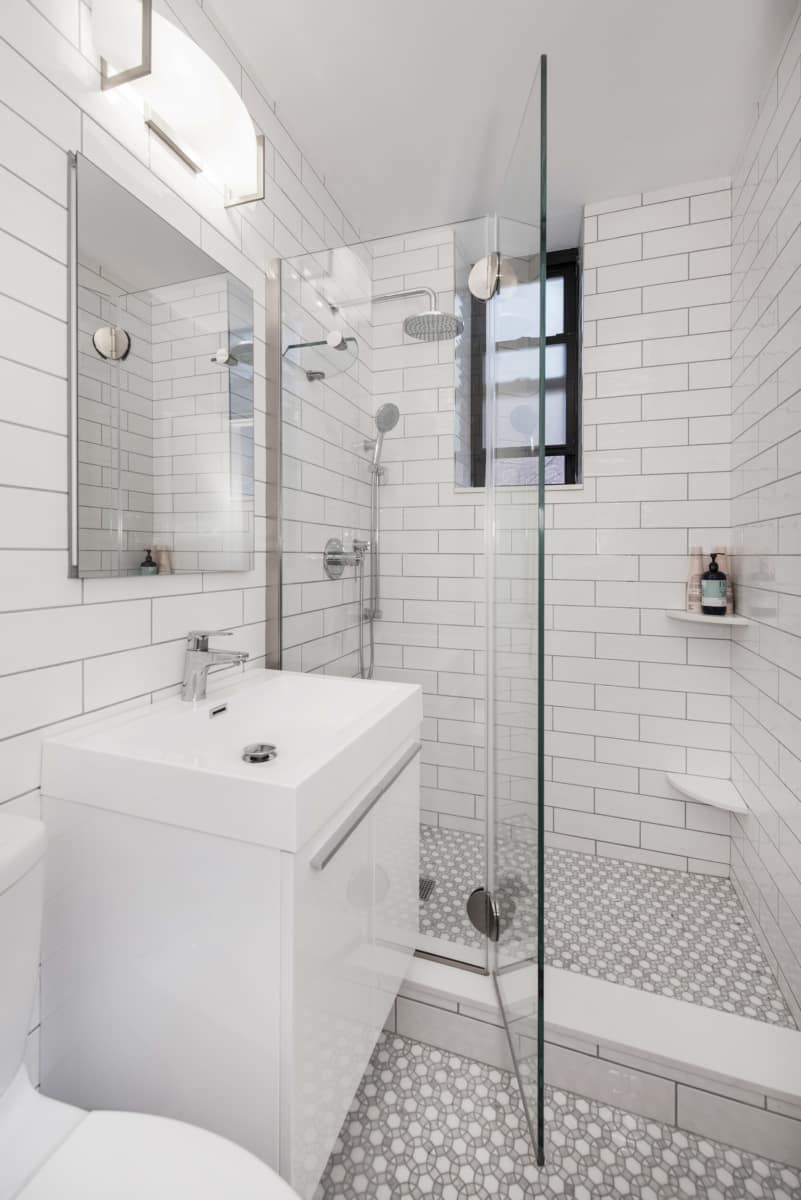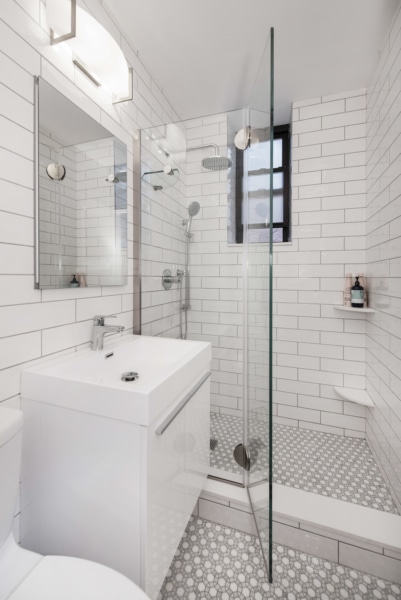 Tub to Shower with Luxurious Design
A tall elegant shower that blends into the floor tile makes a small NYC bathroom appear much larger. Talk to a remodeling consultant about matching shower tile to the rest of the bathroom floor if you want to take advantage of this design secret. It all comes down to tile design.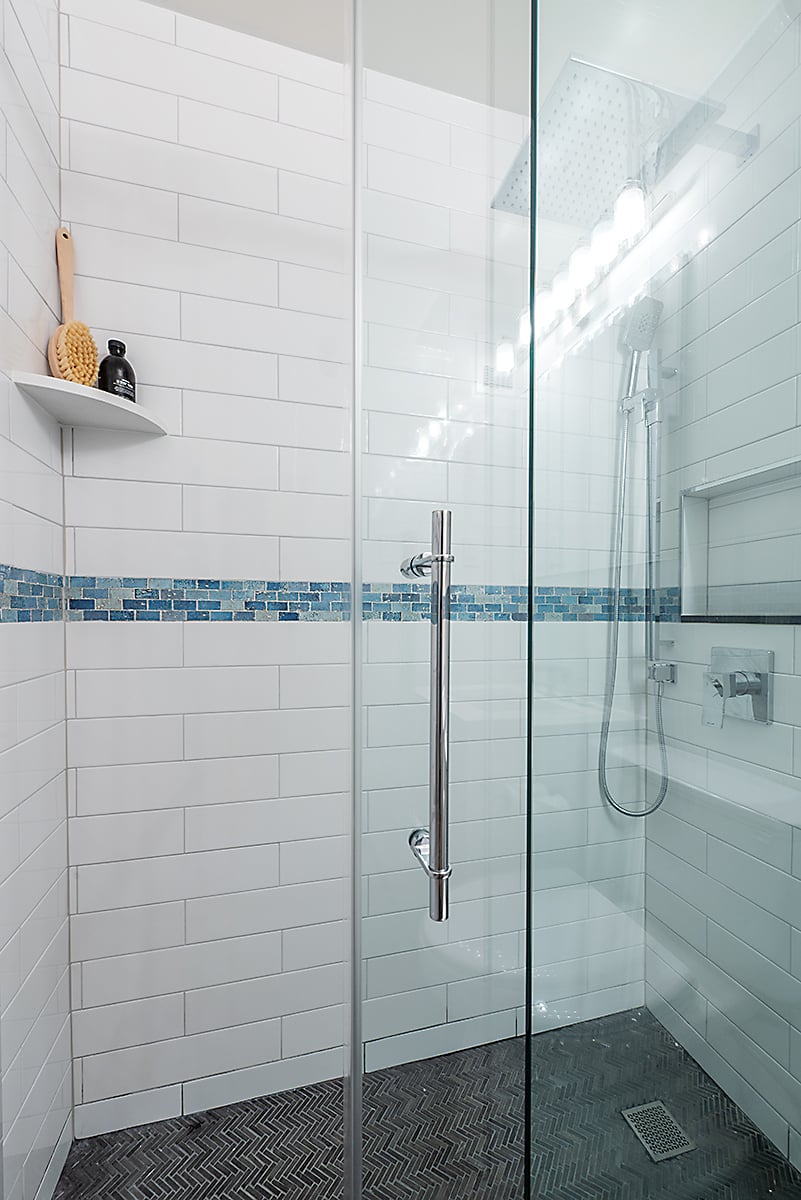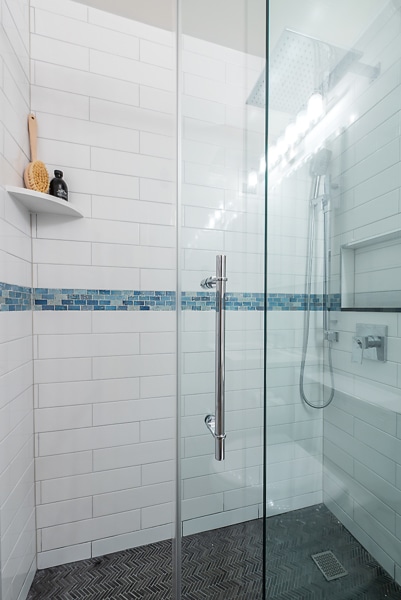 Converting a Tub to Shower for Easy Maintenance
A tub-to-shower conversion means much less bathroom cleaning maintenance for your weekly chores. The materials used to create your new shower are more resistant to mold and mildew as compared to a porcelain tub. Plus, an all-glass shower enclosure is super simple to wipe down, with no dirty shower curtain in sight.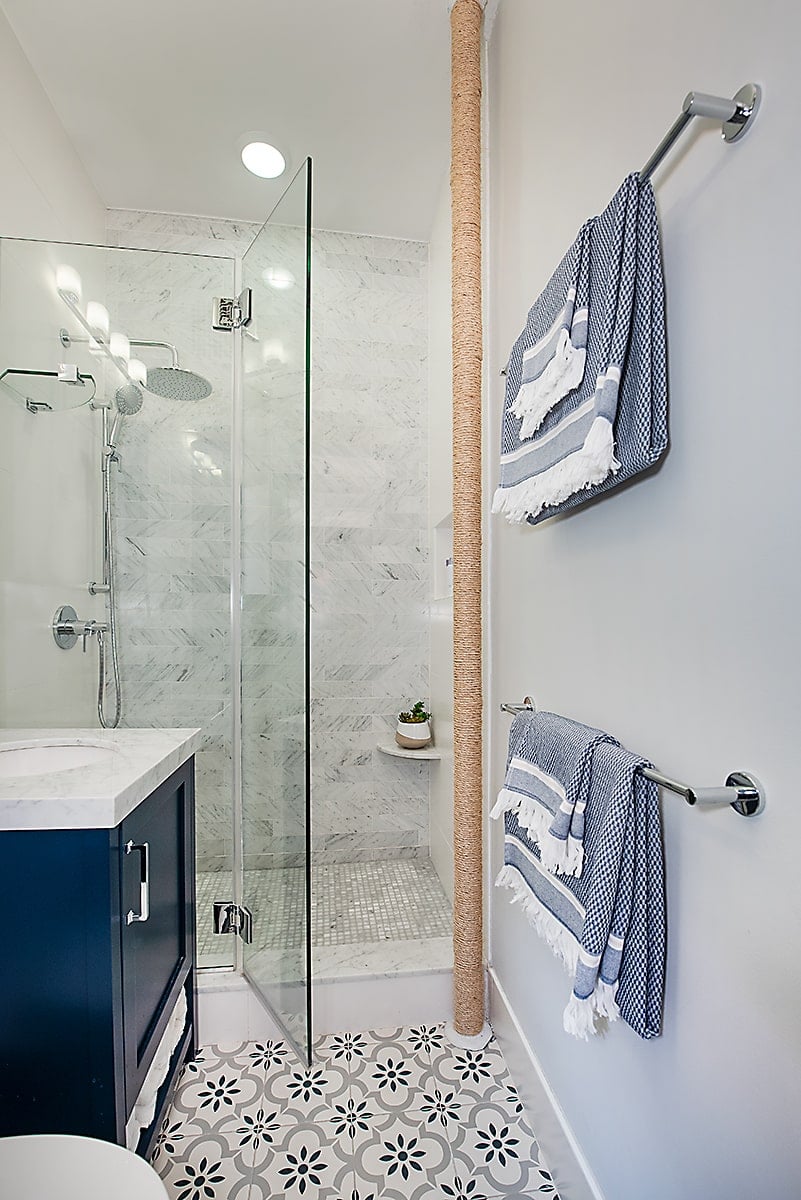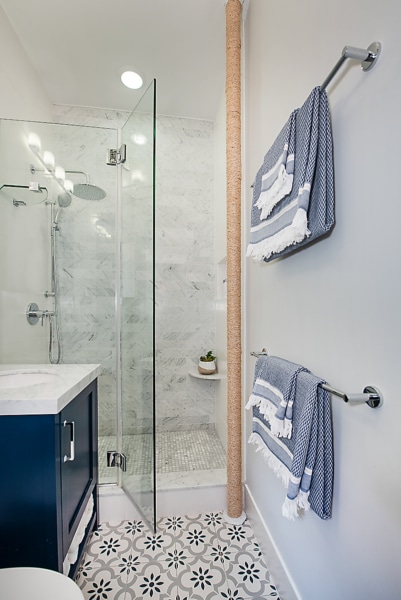 Tub to Shower to Maximize Space
A shower is a clever way to make the most of your small NYC bathroom. A bulky tub takes up too much floor space that could otherwise be utilized by a stylish vanity or additional storage. Removing the tub completely opens up the floor plan and can help make everything airier and more inviting.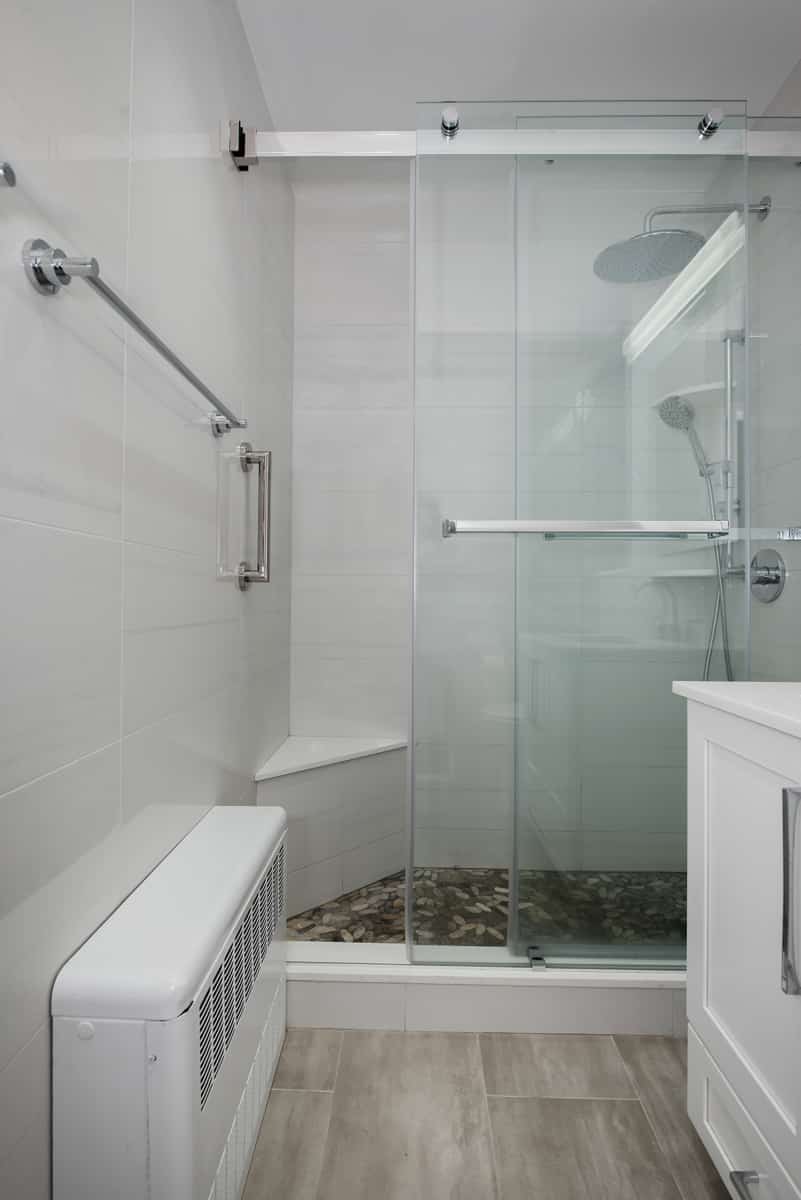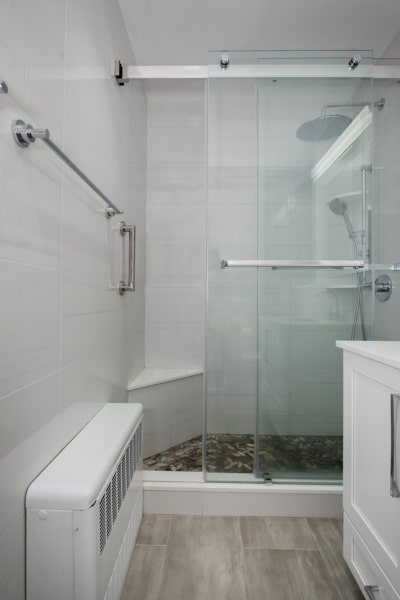 Improve Bathroom Design by Converting a Tub into a Shower
Creativity and customization possibilities increase dramatically when you convert from a tub to a shower. Most bathtubs are plain white and oblong which leaves few options for customizing the look and design. With a shower, you can customize the look of the space by choosing the tile design, grout color, fixtures, and shelving.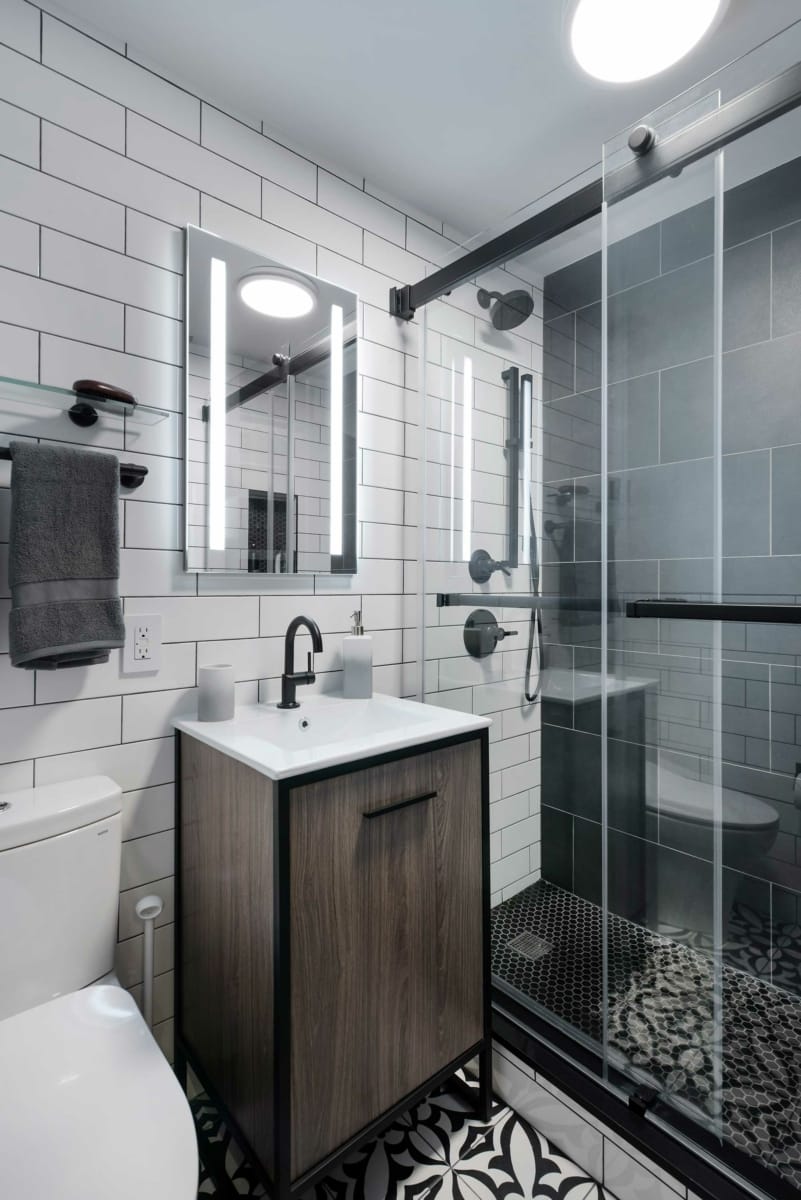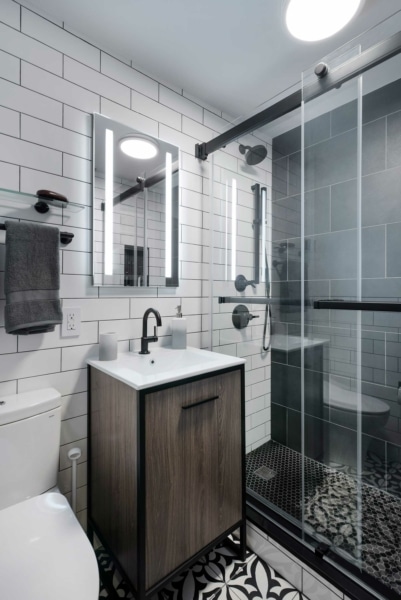 Tub to Shower for Efficiency
It's completely possible to reduce water usage when you convert a tub to a shower only. For those remodeling in order to achieve a more eco-friendly home, this bathroom update could be beneficial to you. Furthermore, this project could potentially be completed in just one day if no other renovations need to be done and no obstacles arise.
NYC Tub To Shower Conversion Remodels
MyHome Design + Remodeling is knowledgeable in hundreds of buildings in the NYC area and can transform your bathroom with ease. Hiring our professional team to convert your tub to a shower will be an efficient and highly communicative process that results in maximized bathroom space. Let's start planning your remodel now with a completely free consultation via ZOOM.