Home Inspiration
3 Ways to Bring Balance to Your All White Kitchen
By Tiffany Smolick
White remains and will continue to be a tremendously popular design choice for kitchens. The choices you make designing your remodel or renovation will make the difference between having an all-white bland kitchen or a comfortable bright space for your family to enjoy. The below three design suggestions will show you how to incorporate color, warmth, and contrast to make your all-white kitchen extraordinary.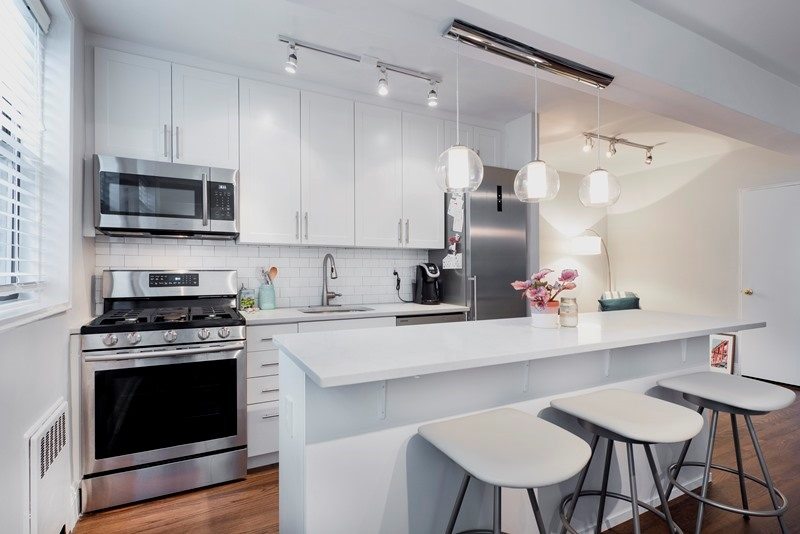 Idea #1: Contrast & Character
This completely remodeled kitchen in NYC is designed by Lior Noy. It is a delicate, clean, and modern kitchen design. This all-white kitchen features remodel or renovation in Matte finish; Caesarstone countertop in Frosty Carrina; Backsplash is Ceramic tile in Denia Nieve finish. The clients' requested an overhaul of their kitchen and dining and seating area to transform it into a new modern all-white kitchen with some character.

The grey light fixtures over the island harmonize well with the black, white, and grey hexagon square floor tile design. Dining room tables are the customary furniture most kitchens have, but banquettes are the perfect modern and functional addition to any kitchen. Banquettes are great because they add extra storage, seating, and space to a small area. Adding blue seat cushions bring a pop of color that takes a neutral kitchen design and makes it feel fresh, clean, and modern with a twist of contrast and still incorporates personality in an otherwise neutral all-white design.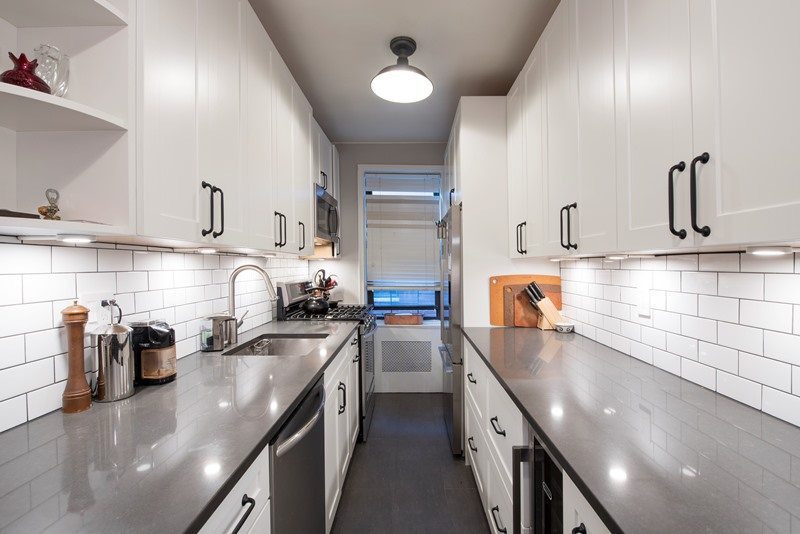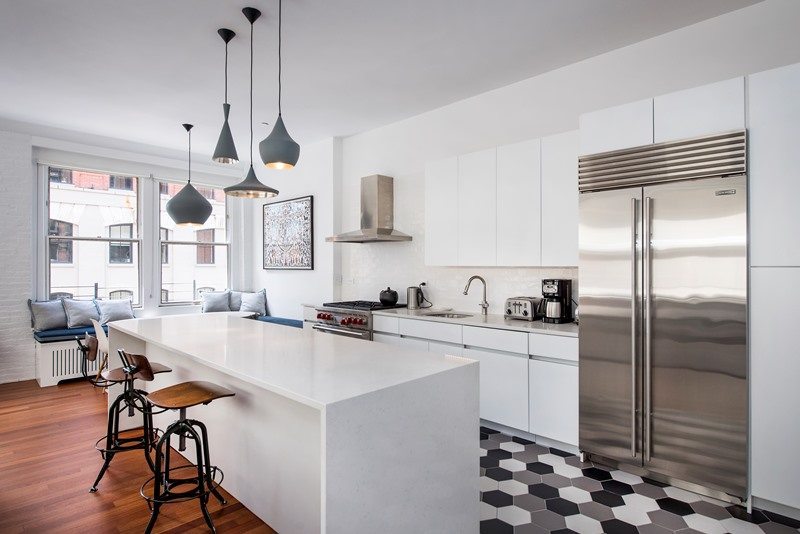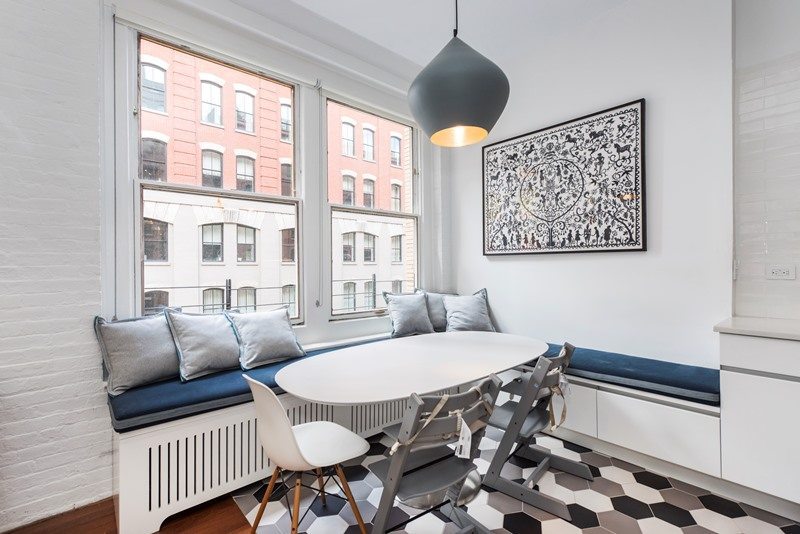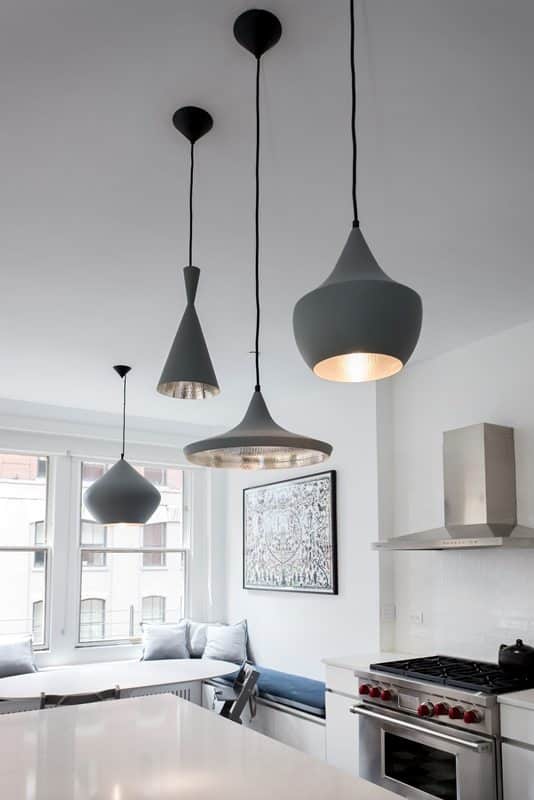 Idea #2: Color & Accessories
If turning your kitchen into a timeless space with an all-white color palette seems unachievable, remember you can always amplify white cabinets with some color to add personality while keeping a sophisticated look. The backsplash is one of the paramount places to modify your kitchen's personality without veering too far away from your all-white design.
Ordinary white kitchens seem more sophisticated paired with an eye-catching tile backsplash. Backsplashes can be considered an accessory to your kitchen design as they can take a dull space and add a bit of style and personality to an all-white kitchen. Because of its installation time and minimal expense, it can be a great place to indulge and choose a pop of color, while still staying in with your neutrals. The backsplash is also a great space for special materials or designs such as stone, or herringbone design, as it creates a focal point for your design.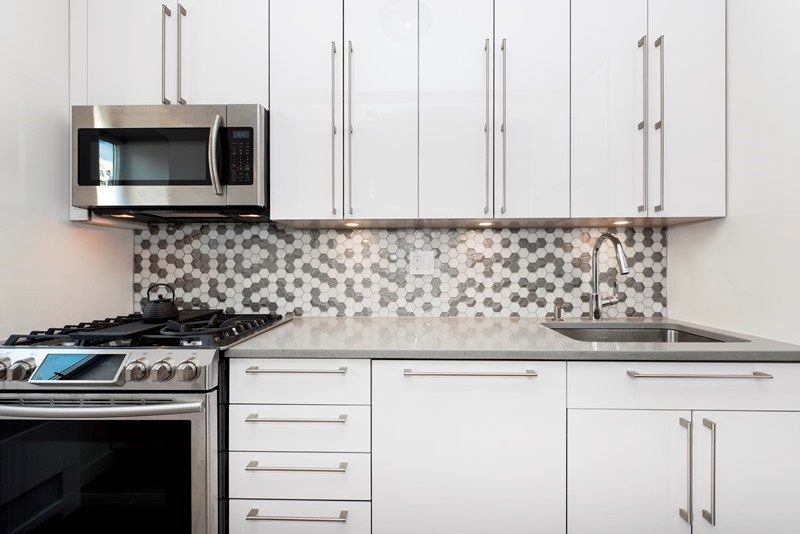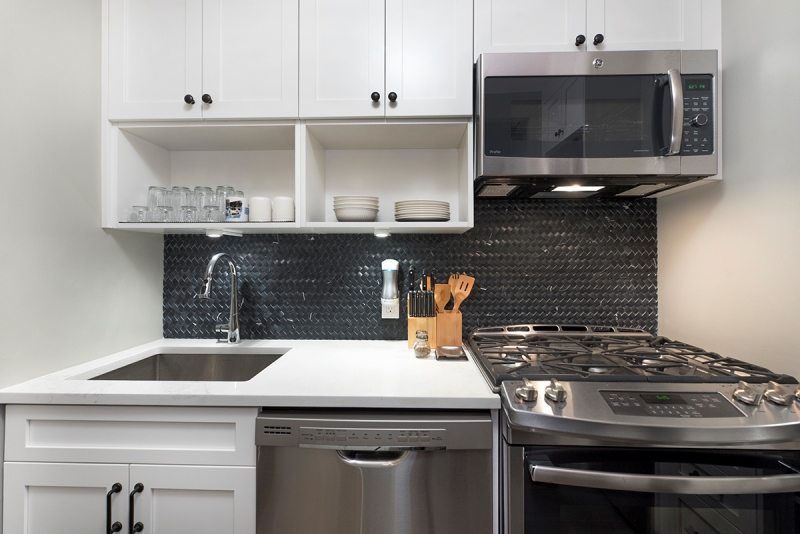 Idea #3: Warmth
The textured or beveled backsplash is not only affordable but is a great way to give some pizazz to an all-white kitchen. The most noticeable attribute is the fact that it has an all-natural design and feels that goes exquisite with an all-white. This backsplash choice is the perfect way to translate the all-white into your kitchen design while still giving it style and warmth.
If the backsplash is not enough to break up the mundane all-white in your kitchen, you can always mix and match your surfaces to give your kitchen design some warmth. Below you see a Zebra Marble backsplash combined with a Quartz countertop in cement finish. Quartz countertops are a relatively new but very durable material choice and are equivalent in terms of durability to concrete or granite countertops. Although it has similar or equivalent durability, Quartz won't chip or break as easily.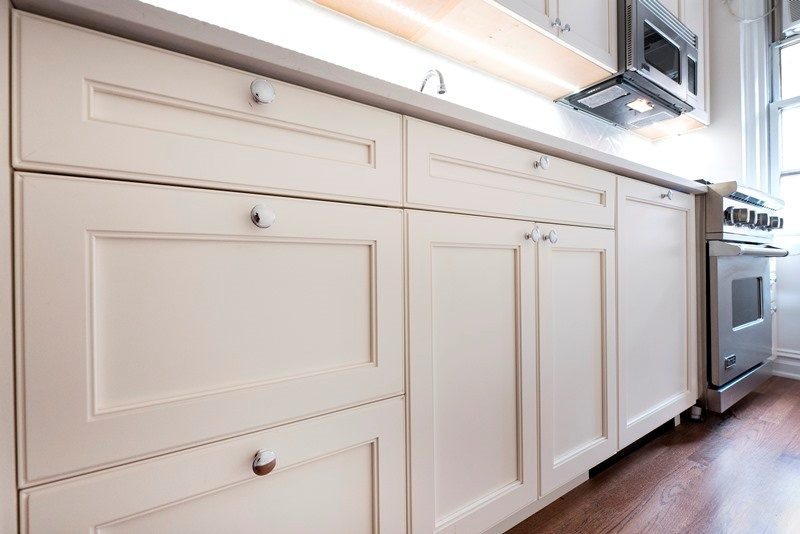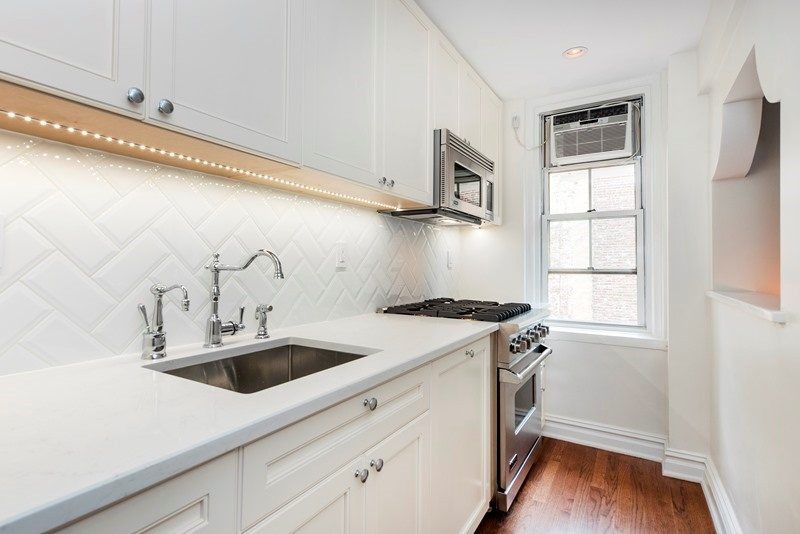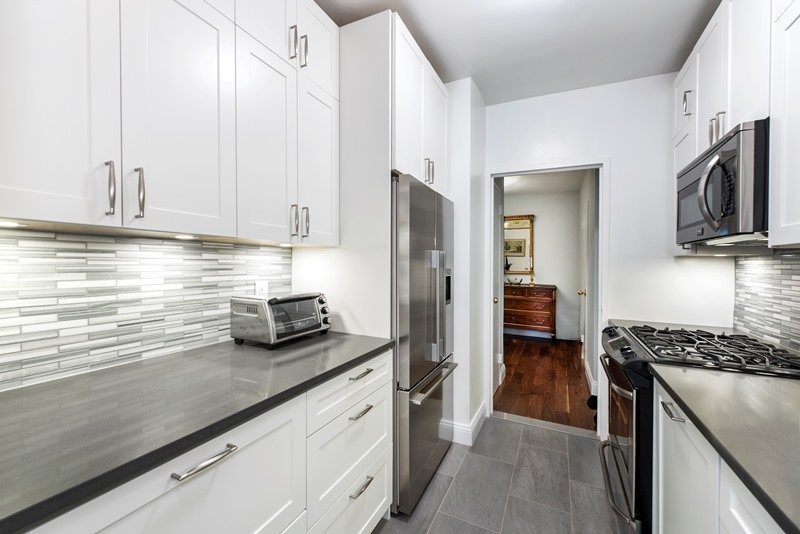 You can make amazing design choices so that your all-white kitchen is timeless and sophisticated rather than bland and unexciting. Use these design suggestions to make your kitchen stand out.
. . .
We hope you found this bit of information helpful, inspiring, and motivating toward making plans to renovate your kitchen and bathroom. Give us a call and schedule your free consultation!