Uncategorized
Six Colorful and Bold Styles To Inspire Your NYC Beautiful Bathroom
By Tiffany Smolick
Whether you're a shameless lover of bright, bold colors or you're color shy, your bathroom is a great place to stock up on your favorite color. The bathroom is a small enough space that bright, bold, or in season colors can be used without feeling overwhelming or like you are overcommitting. And even if you don't love it, you can easily change it up again.
For some inspiration, take a look at six bathrooms that we recently remodeled by MyHome Renovation experts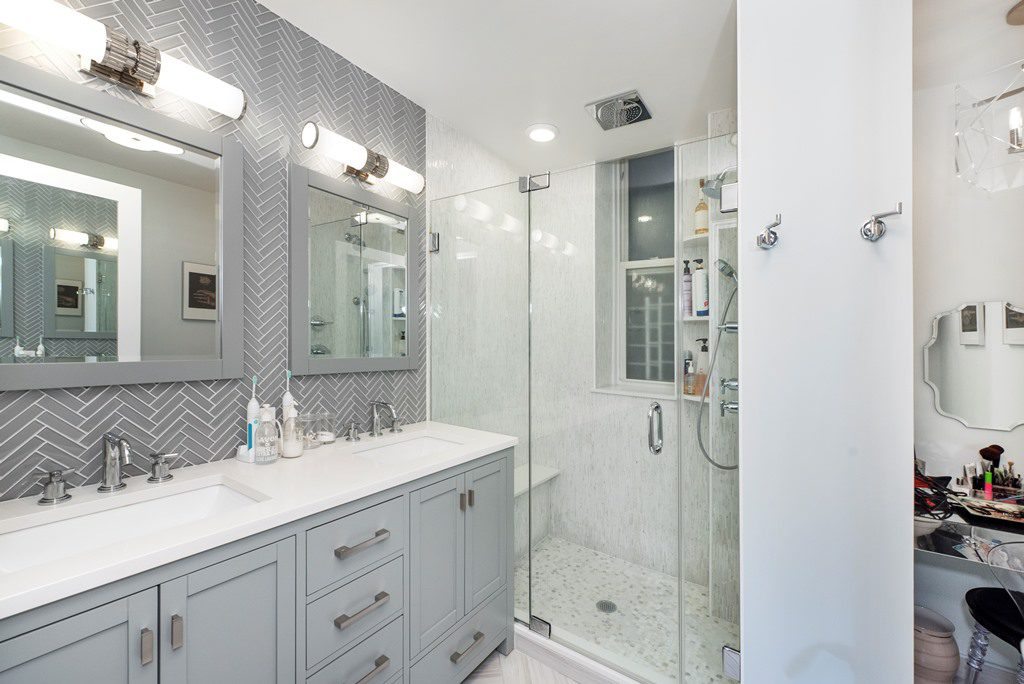 Style #1: Black & White

When planning your black and white bathroom, you can choose to go matte or gloss. These clients chose a glossy finish, which gives a very glitzy effect that's not subtle. The chic lighting on top of the medicine cabinet adds to the soft charm of this glossy design. The shine from the tiles reflects off the wall which helps make to brighten your bathroom by bouncing light around the space. Black gives any bathroom a bit of edge, but not too much edge that it's not good for family life.
Project was designed by MyHome's Andrew Rooney.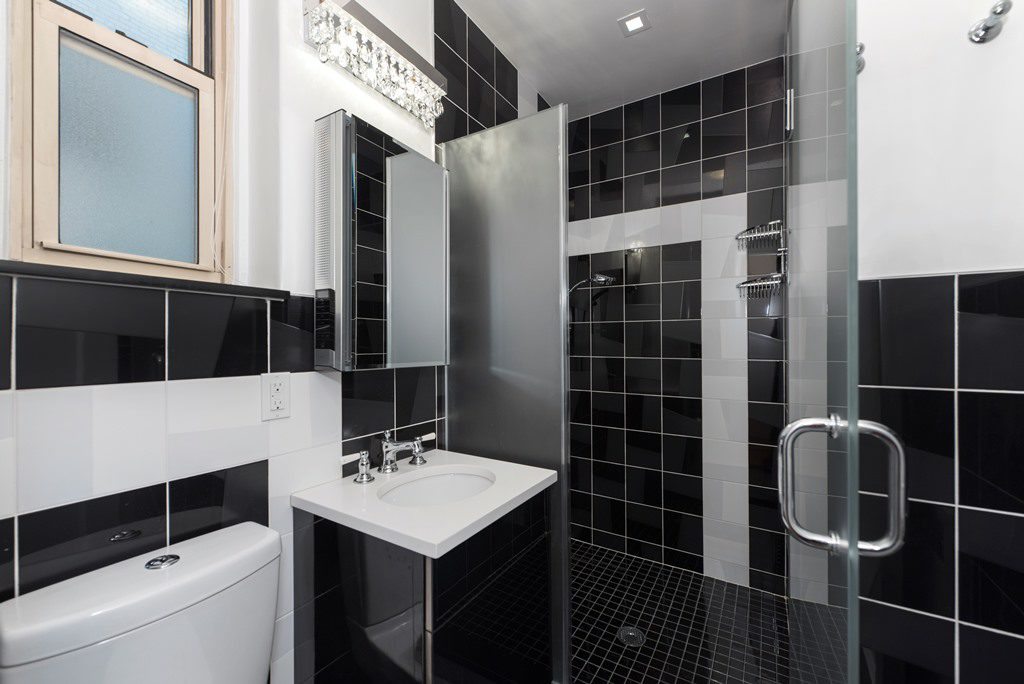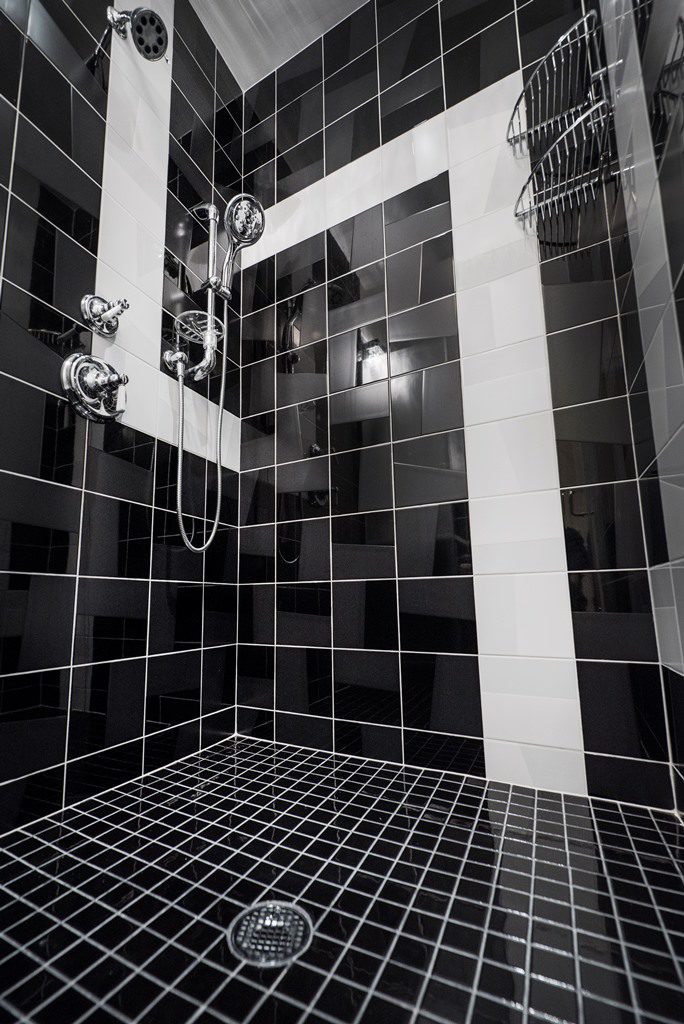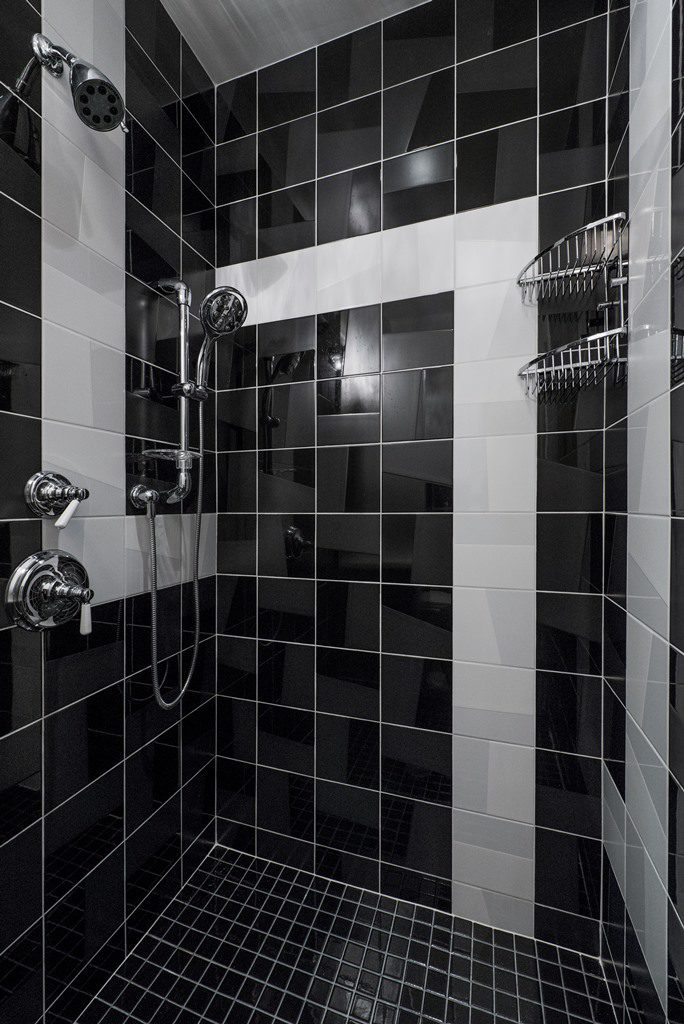 Style #2: Natural Hues
If you're looking for an alternative to the norm for your bathroom and want to make a statement, consider dark walls, tiles, vanities or a combo of all. A popular new trend for 2017 is dark hues for your home because of their bold statement effect.
The dark matte design in this bathroom features large wall tiles, shower enclosure, statement vanity and a little bit of sparkle. The sparkle all around the accent mirror in the wall stands out together with the matte wall tiles and the dark grey works as a dazzling backdrop for this stunning bathroom. Also, the vanity and shower give this design a peaceful spa feels.
Project was designed by MyHome's Lior Noy.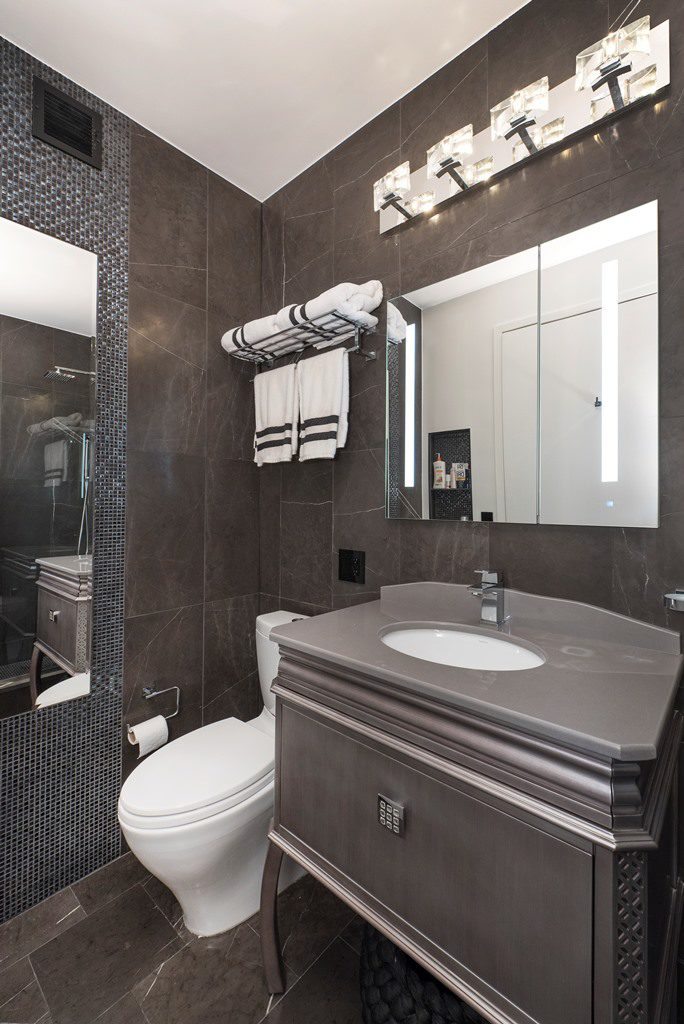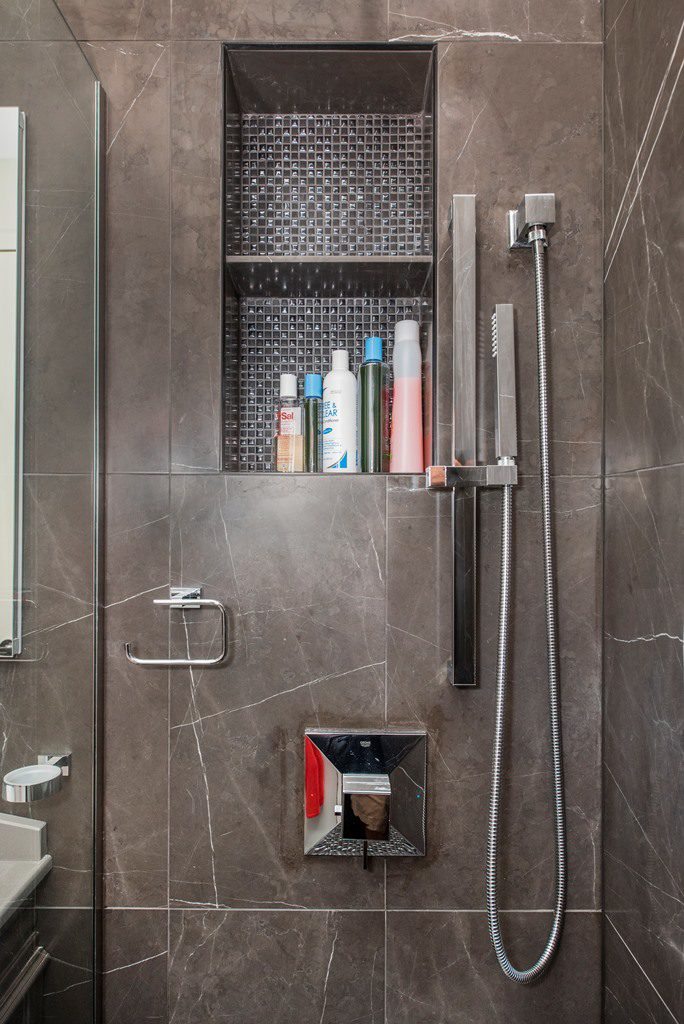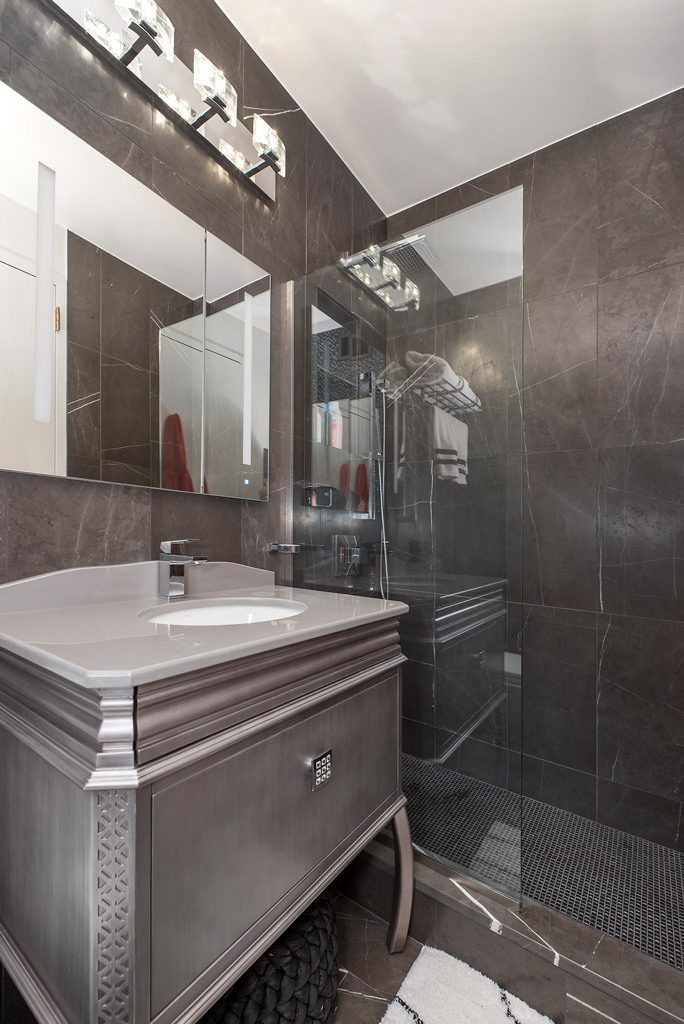 Style #3: Metallic
If dark is not something that you're attracted to but you still want color, then you can always tone it down with a little bit of grey. This spectacular bathroom design gives you just enough; it's not overly bold, but also has enough color that it gives your bathroom character and charm. The incredible metallic backsplash in herringbone tile design by the mirrors, an attention-grabbing mirror can really change your whole bathroom.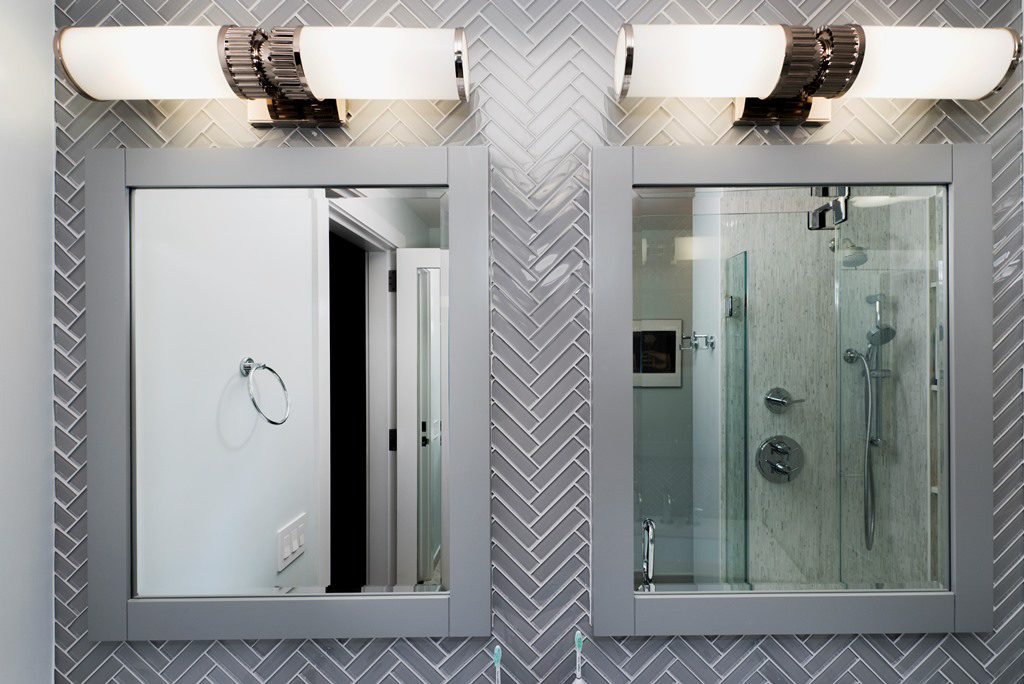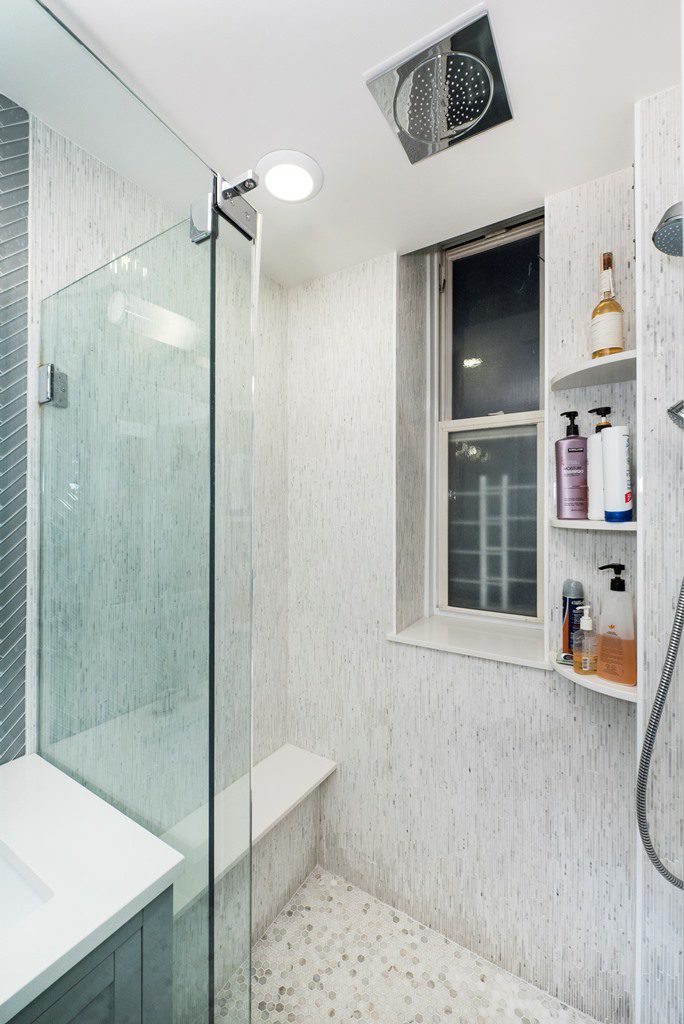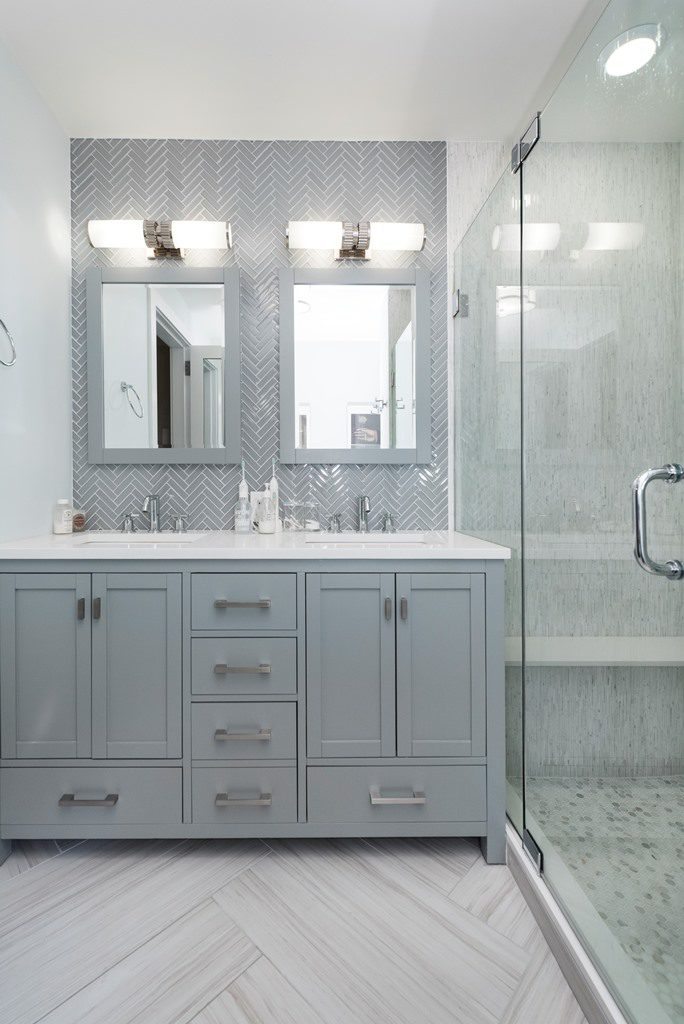 Style #4: Royal Blue
This bright royal blue bathroom offers a nice contrast to its white fixtures. These ocean inspired colors are linked with feelings of calmness and tranquility. It features:
Victorian Medium Pedestal Sink in White

Metalika Silver Anodized Medicine Cabinet

Eco 3 Jet Showerhead

Floor Tile is an Octagon with Dot in white and black gloss

Wall tile is Rittenhouse in White 3×6
Project was designed by Ariel Ram.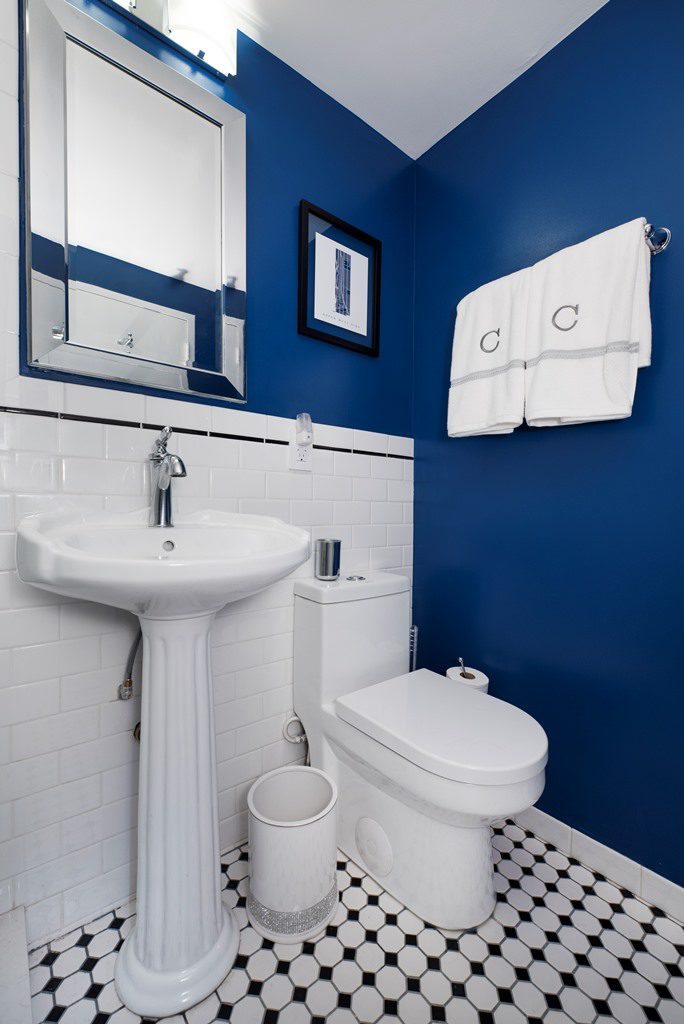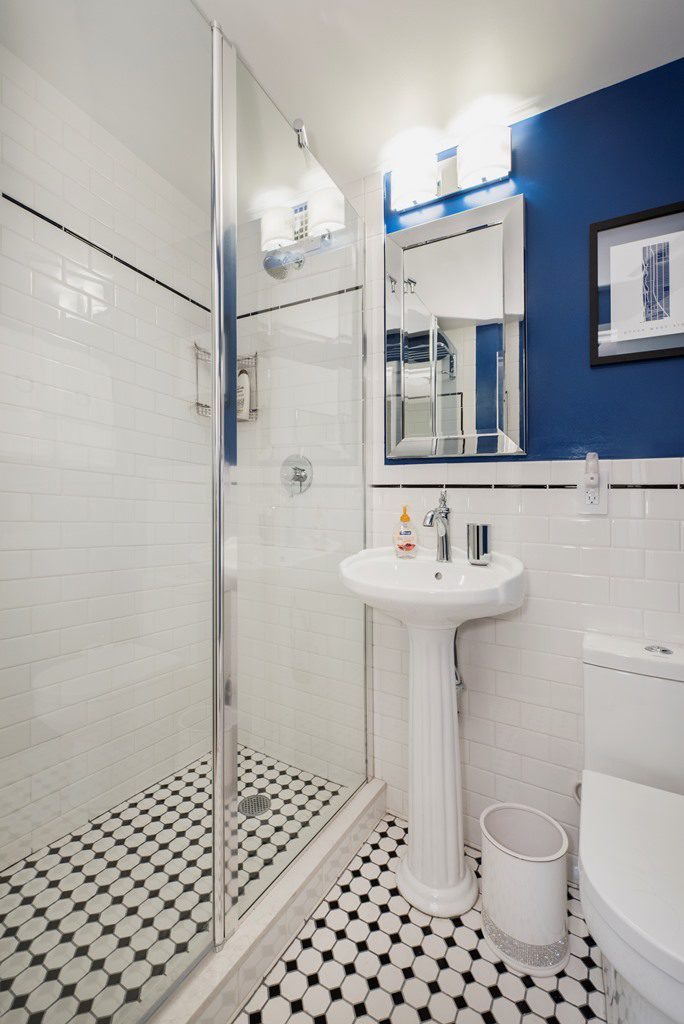 Style #5: Glass Mosaic
Blue engages our mind with thoughts of tranquility and peace. It also conveys calmness that we feel from the water and sky and those parts of nature. This project features:
Accent Wall with Rainbow Crystal Mixed 1"x1" Mosaic tile

Kohler White Cast Iron Tub

Red Oak Lada Vanity

Door Saddle and Shower Shelf are both Caesarstone in Raven Polished.
Project was designed by MyHome's Ben Pitt.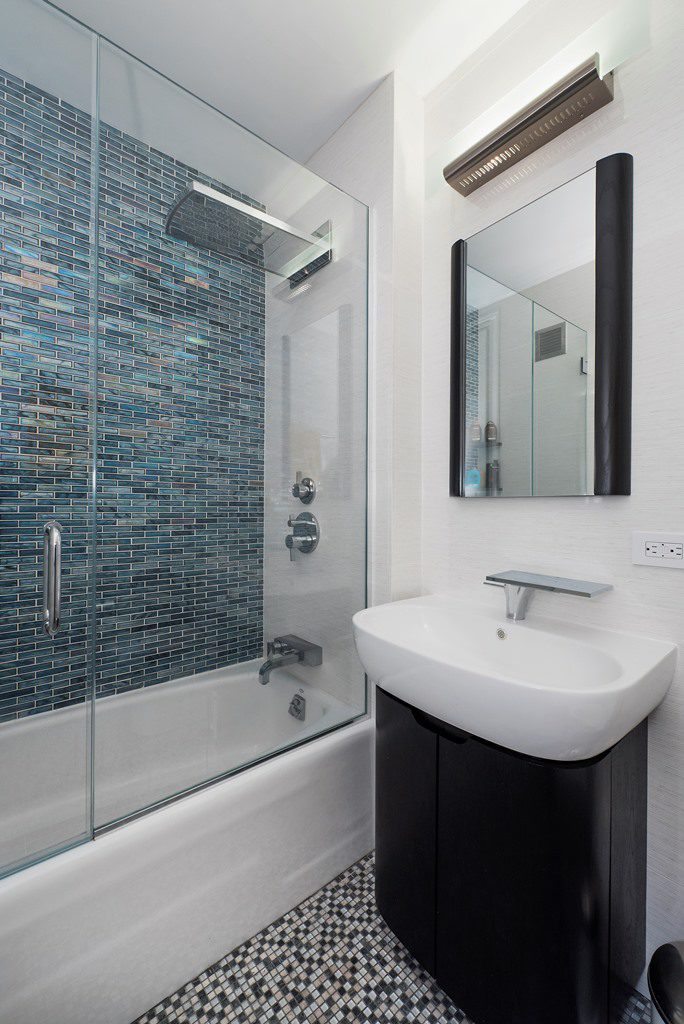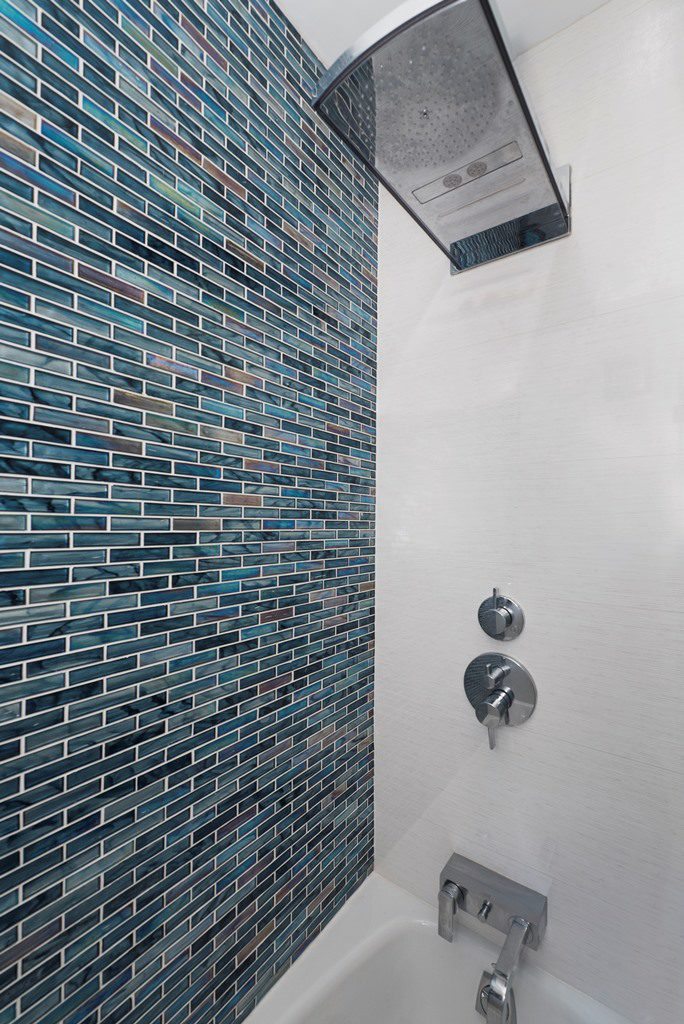 Style #6: Subway Tiles
By tradition, subway tiles are a white or a version of white, but if you desire something different and with a more dramatic effect, you can use an array of color for your tiles. There is a huge variety of hues to choose from from gray to cobalt blue and even red. Therefore, you can choose to go bold with any color that suits your design. As you see in this design, the designer paired the gorgeous Venus Wood Vanity in cinnamon finish with this Cobalt Blue subway tile design.
Project was designed by MyHome's Lior Noy.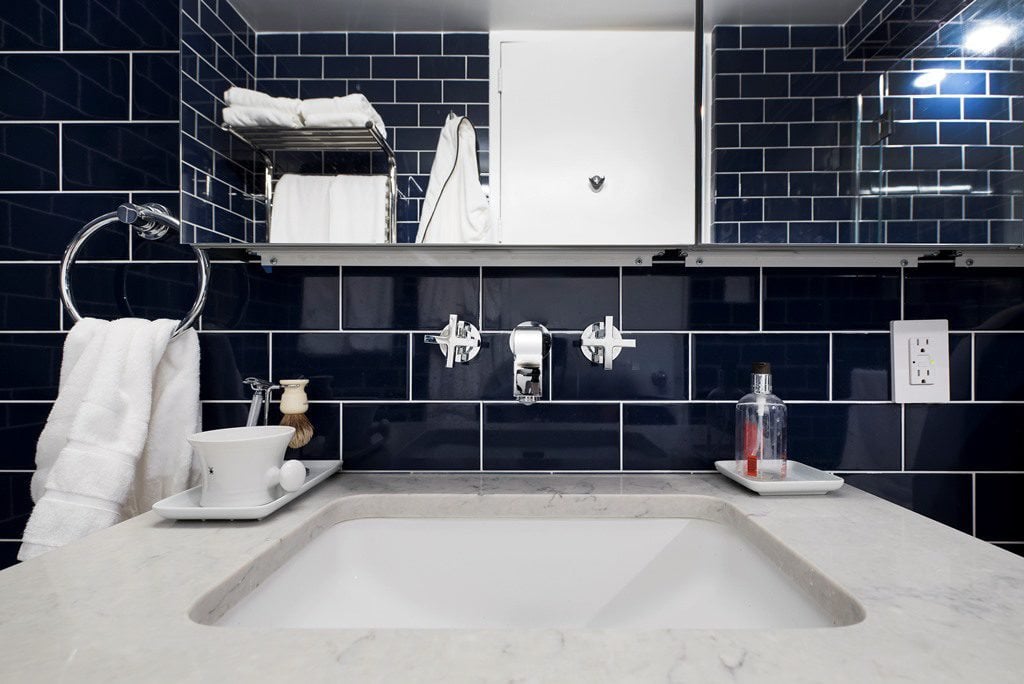 Be inspired by these bold, colorful styles as you renovate your NYC bathroom.
. . .
We hope you found this bit of information helpful, inspiring, and motivating toward making plans to renovate your kitchen and bathroom.