Uncategorized
Go Green or Go Home
By Tiffany Smolick
When considering a renovation project, there are many things to think about. The many trends out there can easily overwhelm a person. One trend taking the remodeling world by storm is going green.
Making your home more energy efficient doesn't have to hurt your wallet. There are many ways to make sure your home is more sustainable. A few examples include:
Appliances
When purchasing appliances for your home, choose those with low energy usage certified by the Energy Star program.



Windows
If you're considering changing your windows, there are more energy efficient options available. If you're not updating your windows, there are still some steps you can take to improve the efficiency of your current set.
Caulking or weatherstripping to reduce any leaks of air flowing through and shades, drapes or blinds to reduce sun exposure or heat loss are a couple of ways this can be done.
Rooftop Garden
If you're among the lucky few to be able to have a rooftop garden, this could work in your favor when it comes to sustainability.
Green roofs are used to collect rainwater which can then be recycled for various uses such as washing clothes, watering plants, showering, etc.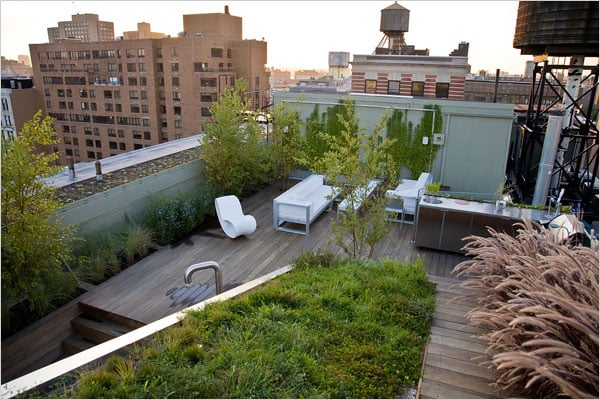 People can also consider such products as tank-less water heaters, dual-flush toilets and energy efficient lighting to reach their green goals.
In addition to helping the environment, there are government programs that give further incentives in the form of tax credits and rebates.
Visit LEED for Homes for more information about the benefits of going green.