Home Planning & Renovations
What Color Grout Should You Choose For White Tile?
By Tiffany Smolick
December 20, 2022
One of our most common inquiries from homeowners looking to update their bathroom is what color grout to use with white tile. White tile is a popular choice among clients when remodeling their bathroom because it is classic, clean, and timeless in style. There are actually endless choices for grout color to use with white tile that will create a multitude of design aesthetics. The three most common choices though are
white tile with gray grout,
white tile with black grout, and
white tile with white grout.
Each tile and grout combination has specific effects that need to be taken into consideration.
White Tile With Gray Grout
The white tile with gray grout combination is perfect for a subtle look. Our design pros recommend using this combination when you want to draw attention to another aspect of your space. It has the effect of blending into the background while still appearing like a very intentional design choice. The white tile with gray grout will stand out as a textural and graphic element, but not be the center of attention in the space. The gray grout is a good color choice for a family bathroom as it will be best at hiding a little bit of dirt.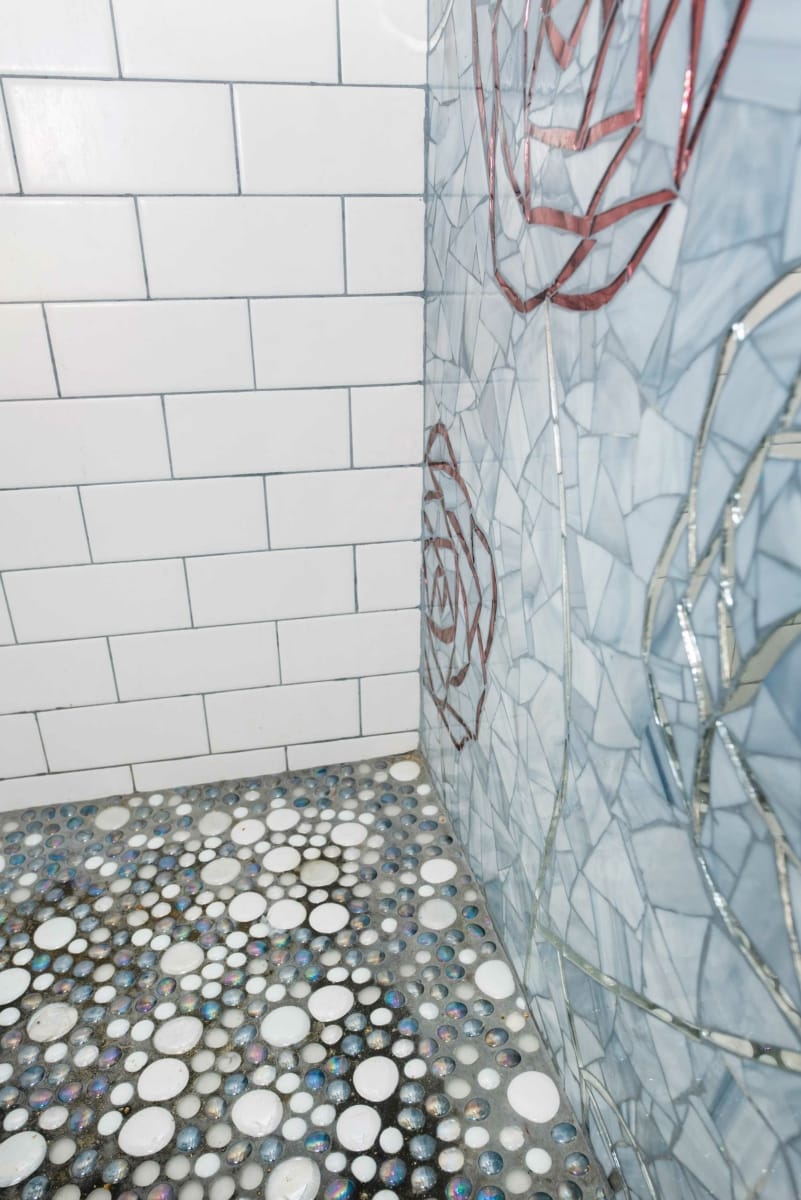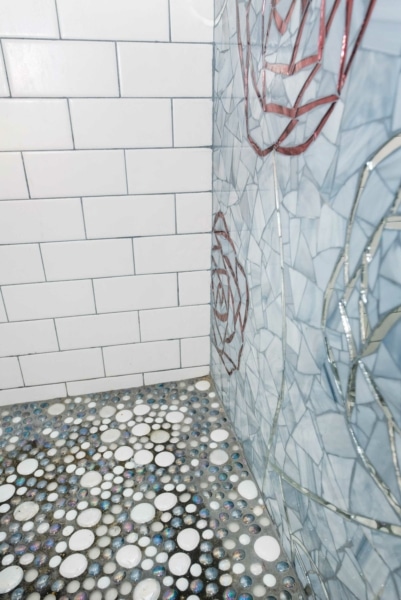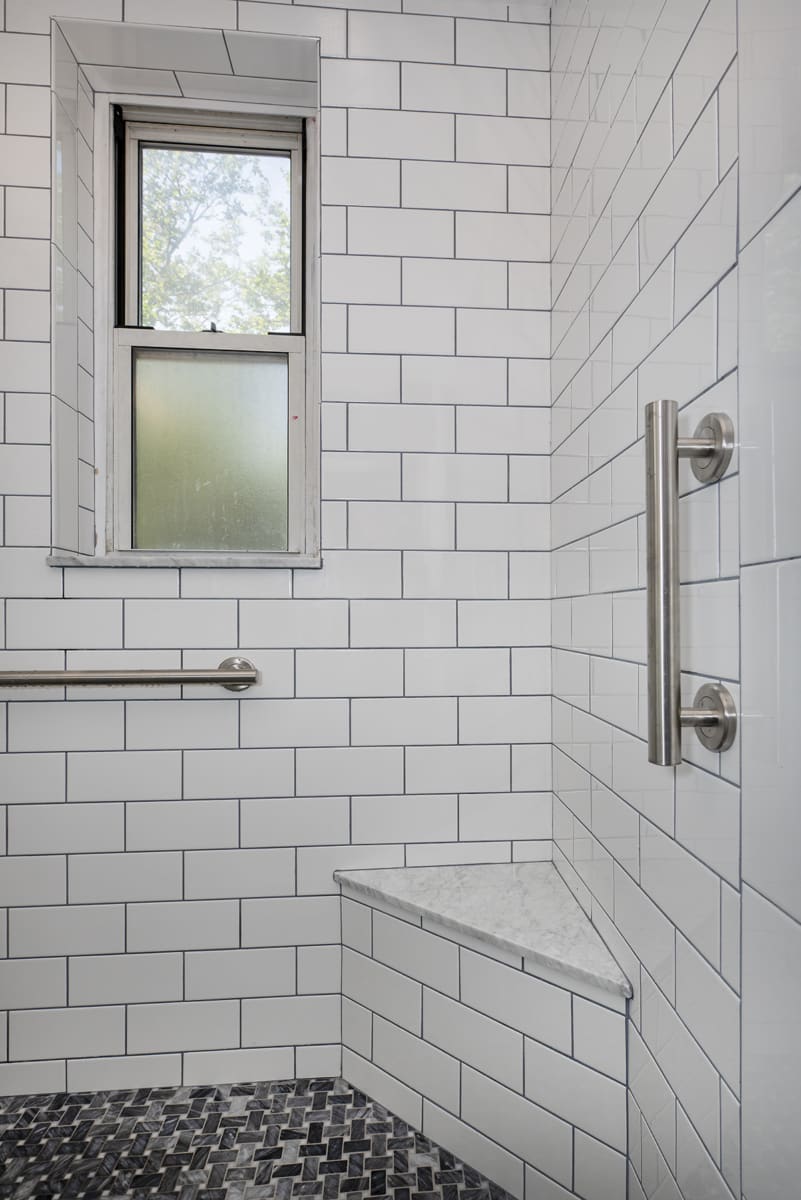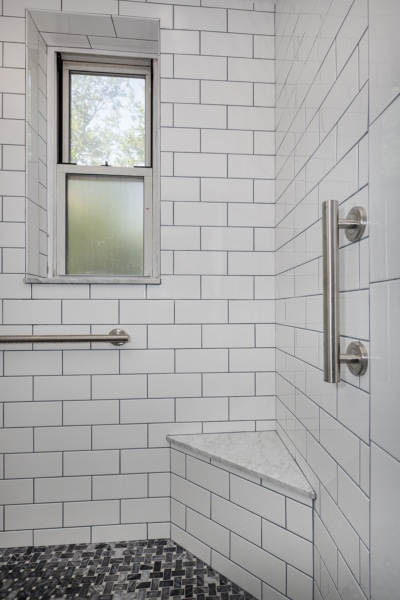 White Tile With Black Grout
White tile with black grout has a considerably different outcome for the focus of the tile. Black grout will make sure your white tiles are front and center for the viewer's attention. This is a good choice if you choose a unique layout of tile like a herringbone pattern or if you are looking to make your space a place of contrasts. Black grout creates a dramatic aesthetic for those seeking a very modern interior design style. The stark contrast in colors will draw the eye around the room and can often make your space feel larger.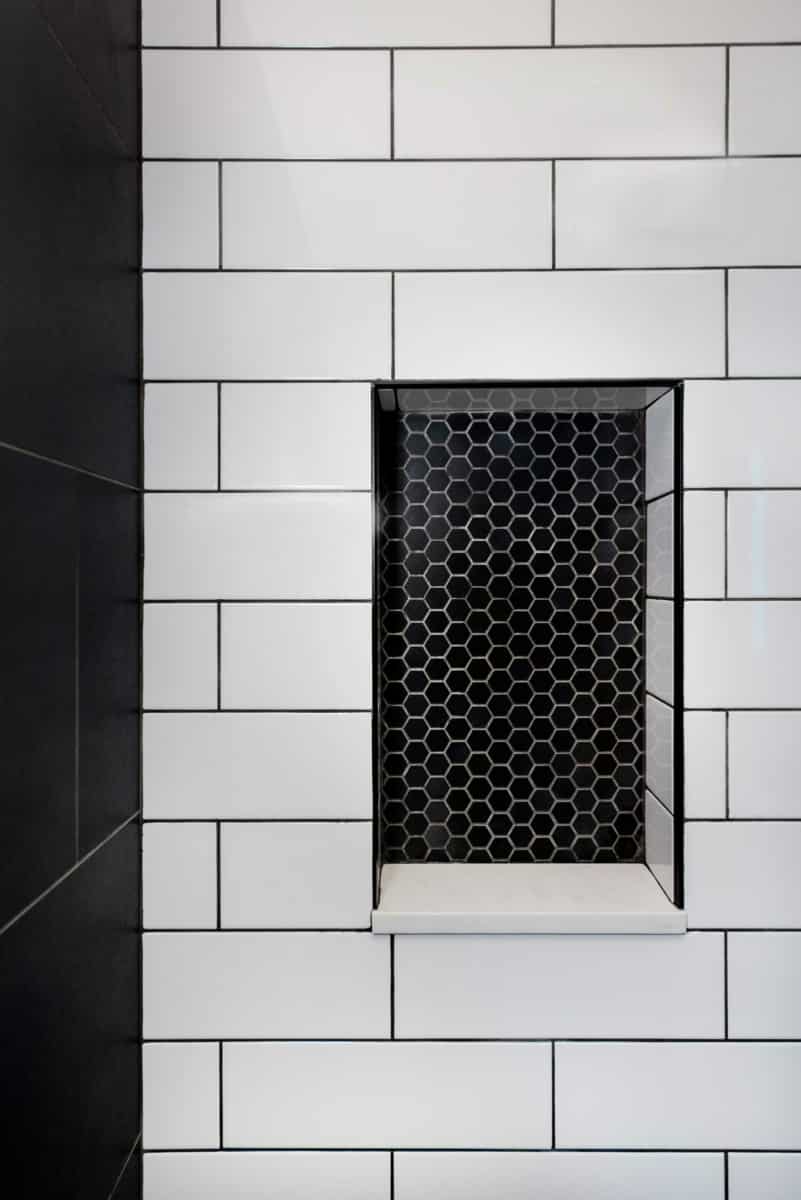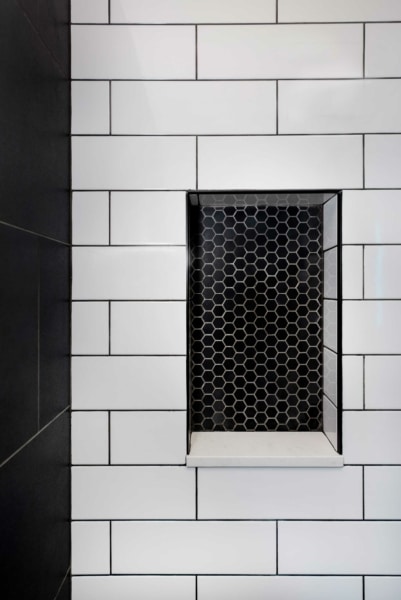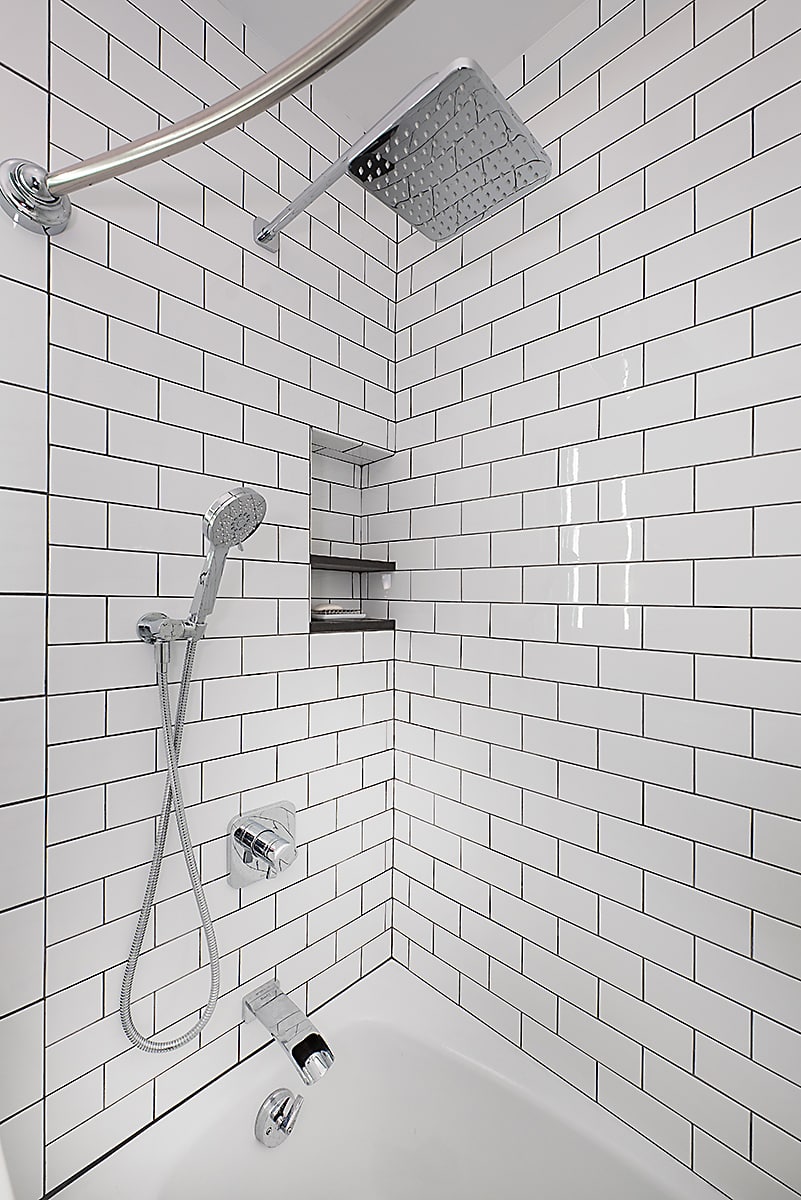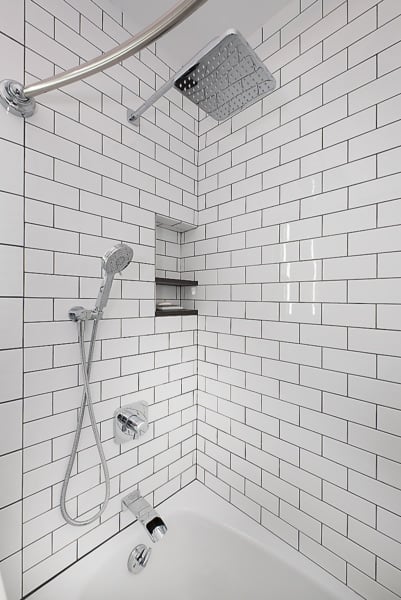 White Tile With White Grout
A seamless and very sleek design will come about when you choose white tile and white grout. You choose this combination of colors if you want a utilitarian design or if you want your tiles to completely disappear into the background. As with anything that comes in all white, it does require more upkeep and cleaning. The reward for the extra work is a very clean-looking space that will give a wow factor each time you step into the space.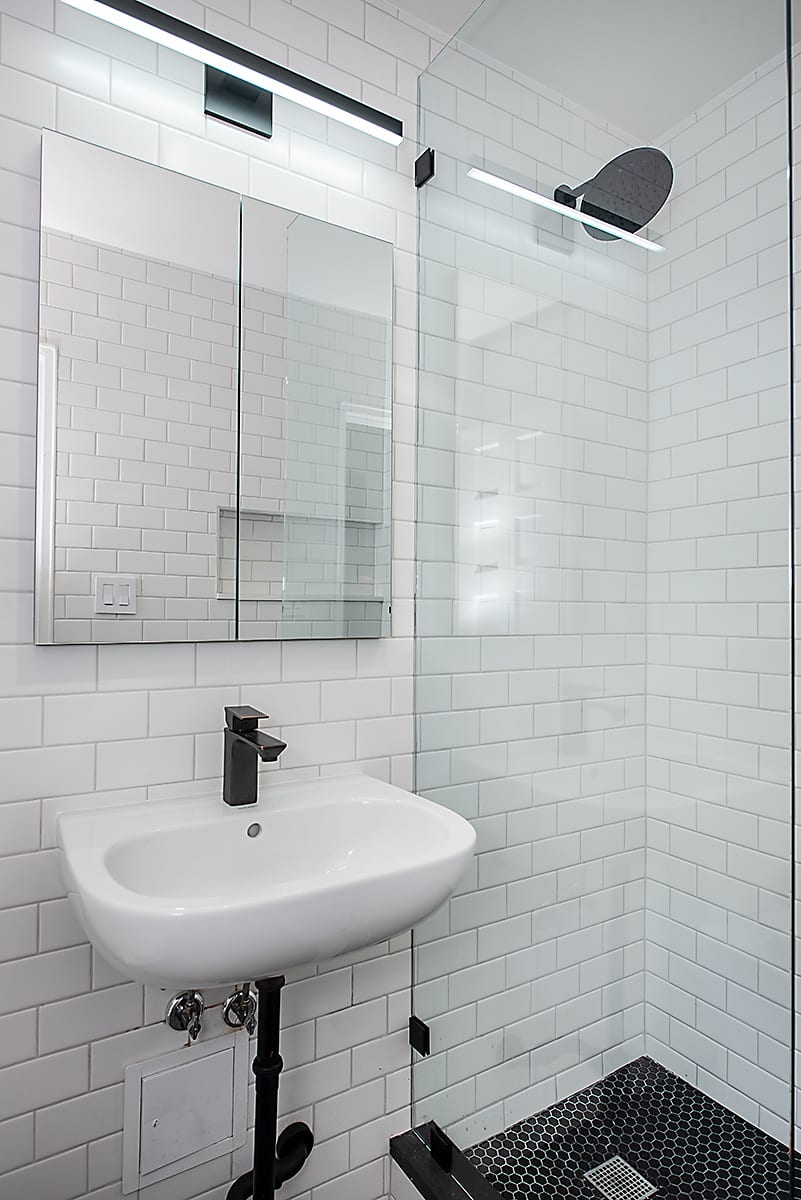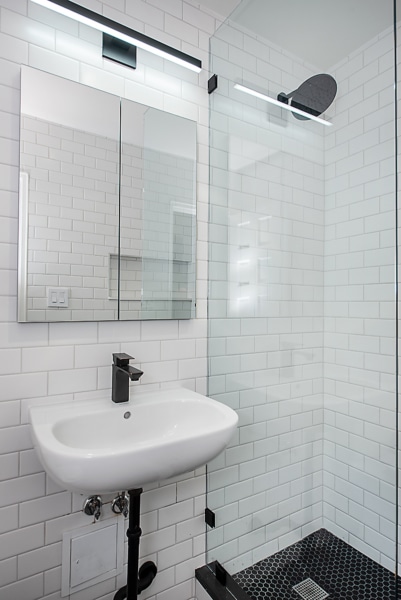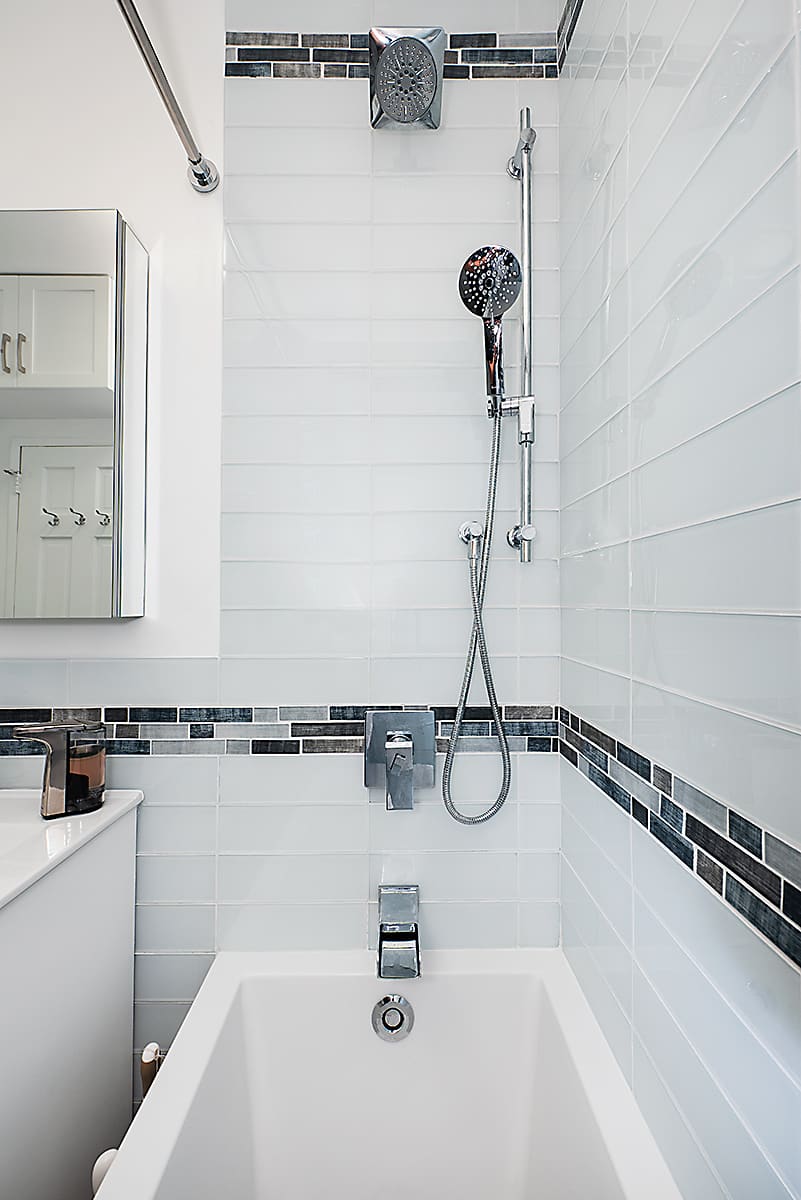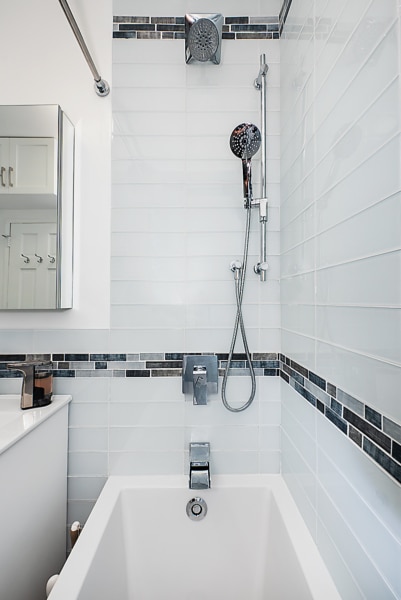 Visit Our NYC Remodeling Showroom To Choose Tile & Grout
At our NYC kitchen and bath showroom, you will find everything you need for your home improvement project. We are a one-stop shop that will handle your entire renovation project from concept to completion. Here you will be exposed to a variety of possible materials, grout and tile colors, and varying textures for your home.