Home Planning & Renovations
How To Use Grout Color to Accent the Design in Your NYC Apartment
By Tiffany Smolick
Grout color is the hidden feature that actually brings about the finishing touch of every kitchen or bathroom remodeling project. It's a design element that requires careful consideration based on what aesthetic you are aiming for with your space. Because this design step tends to be overlooked in the planning stages, many people wonder how to choose a grout color. Below are three common approaches to take when styling your tile and grout combination:
Grout Color to Make Your Tile Blend In
The best way to highlight your new bathroom or kitchen features is to use the same color grout as your tile. Whether it is white tile and white grout or black tile and black grout, using the same grout colors will give the illusion of a seamless wall or floor – and make plenty of room for your brand new vanity or kitchen island to be the stand out star of the remodel.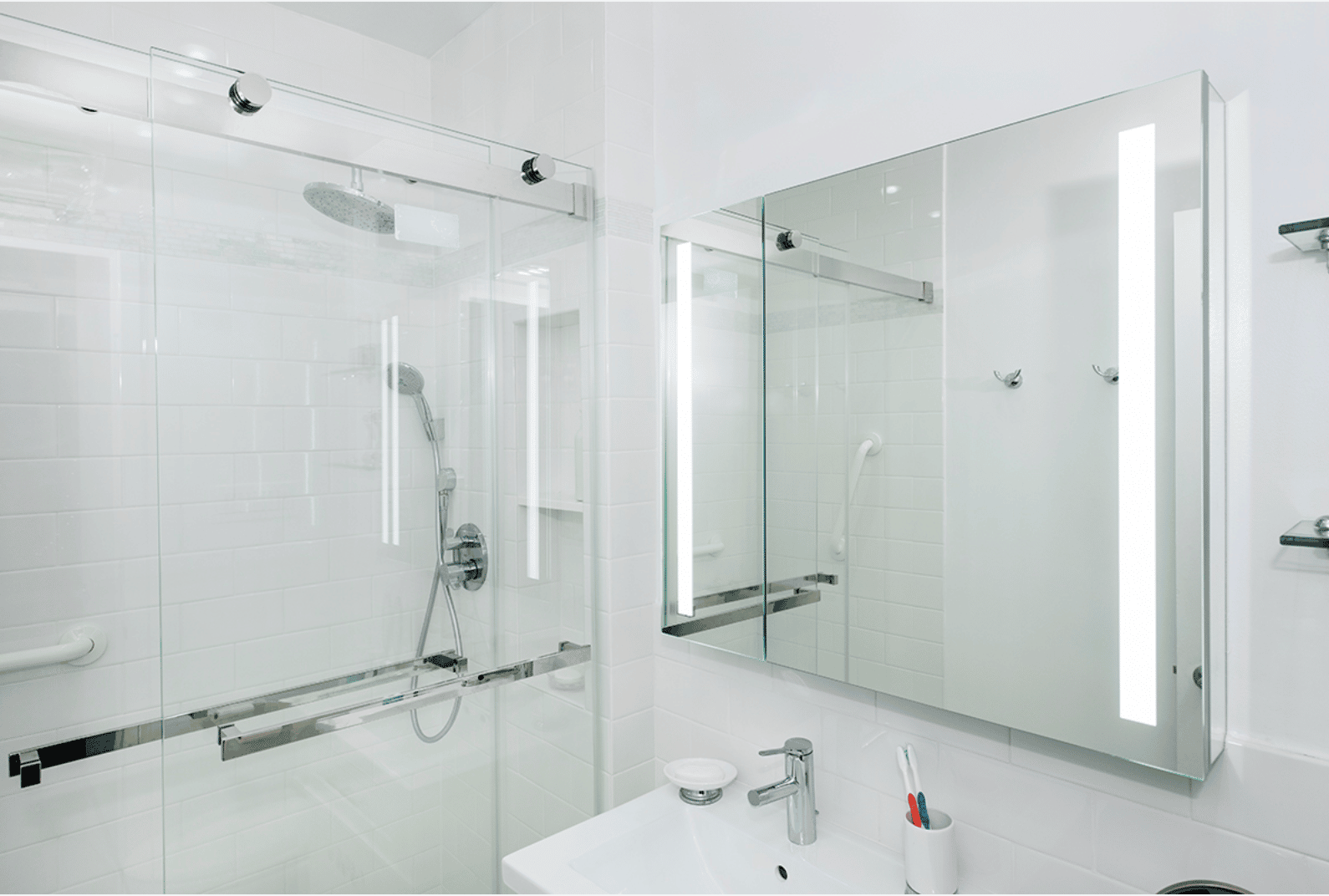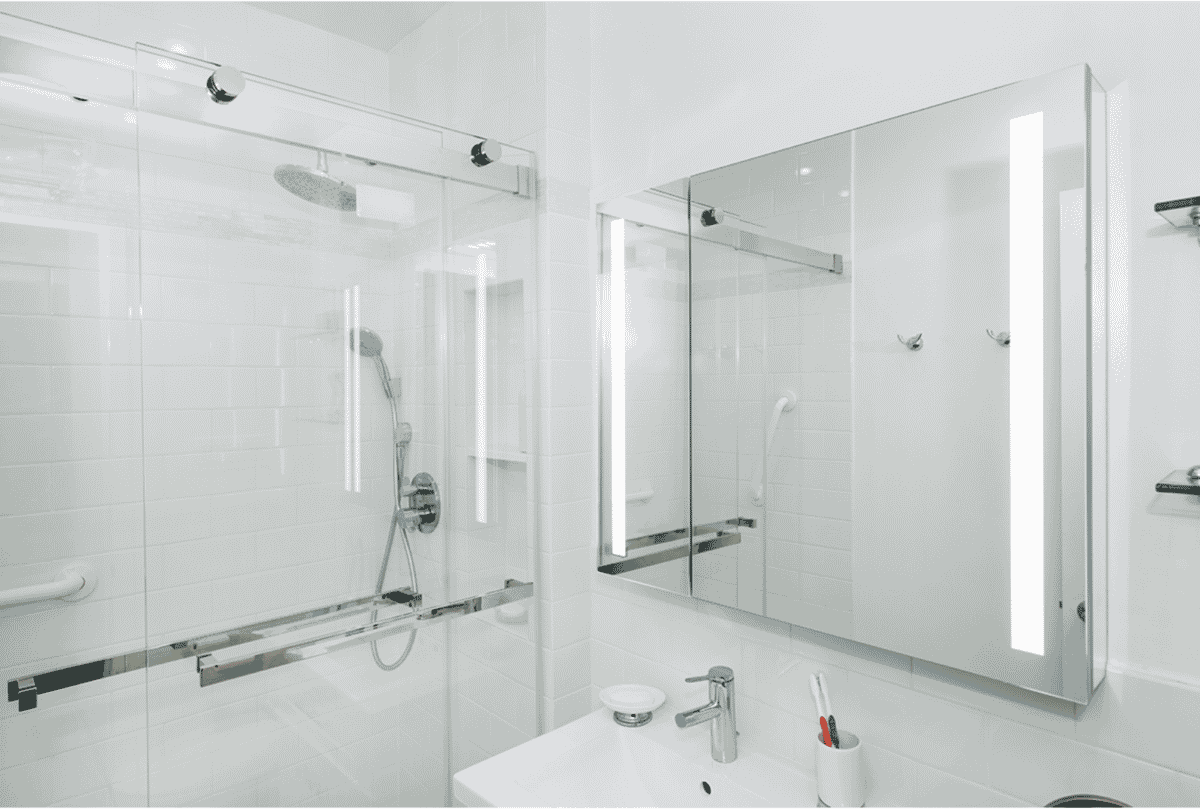 Grout Color to Make Your Tile Stand Out
You found a tile style you absolutely love! Congrats! If you want this tile treasure to be the spotlight of your space, use a contrasting grout color. The most obvious would be black and white grout & tile color combinations, but feel free to get creative! This interesting rectangular tile is a good example of utilizing a backdrop to it pop.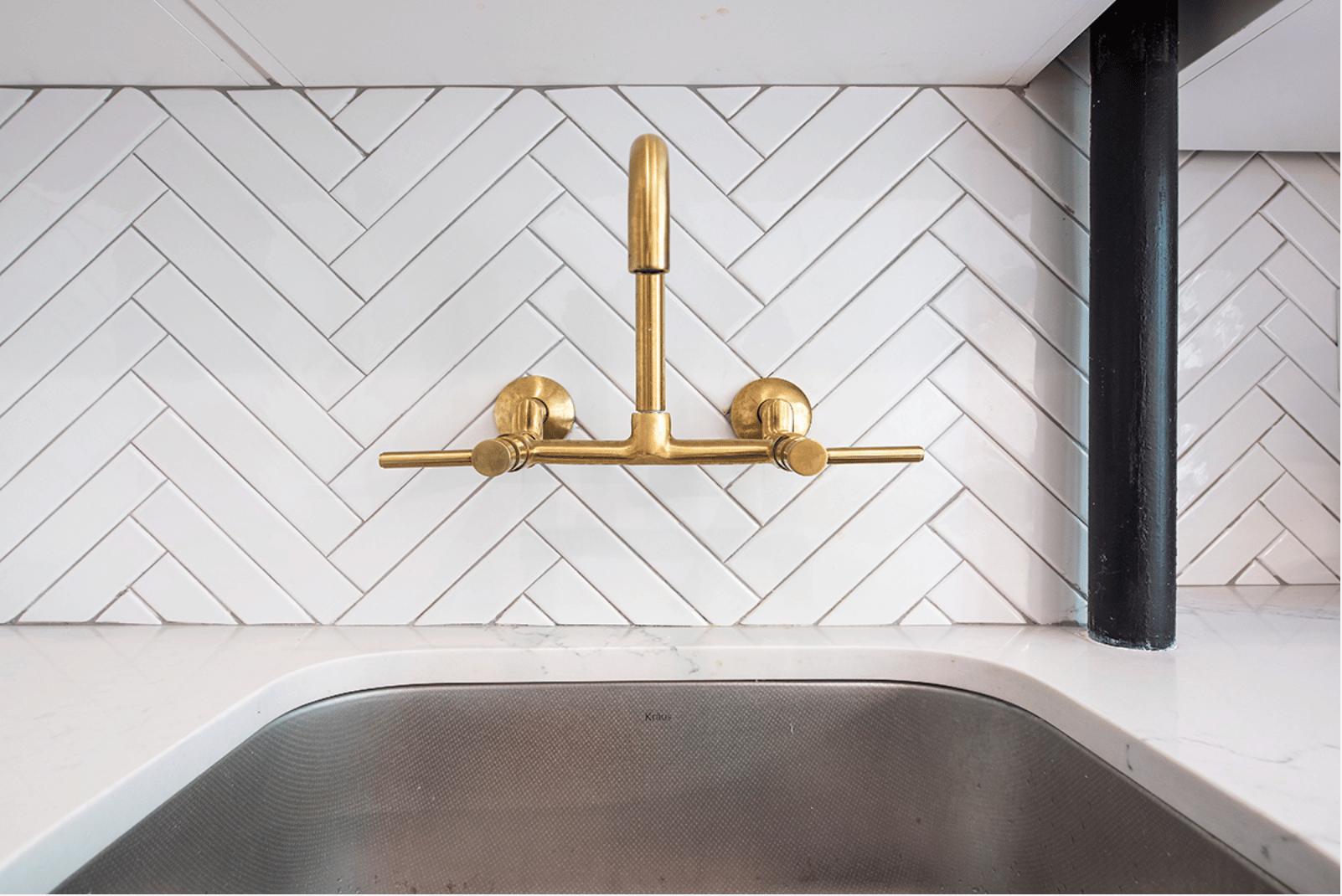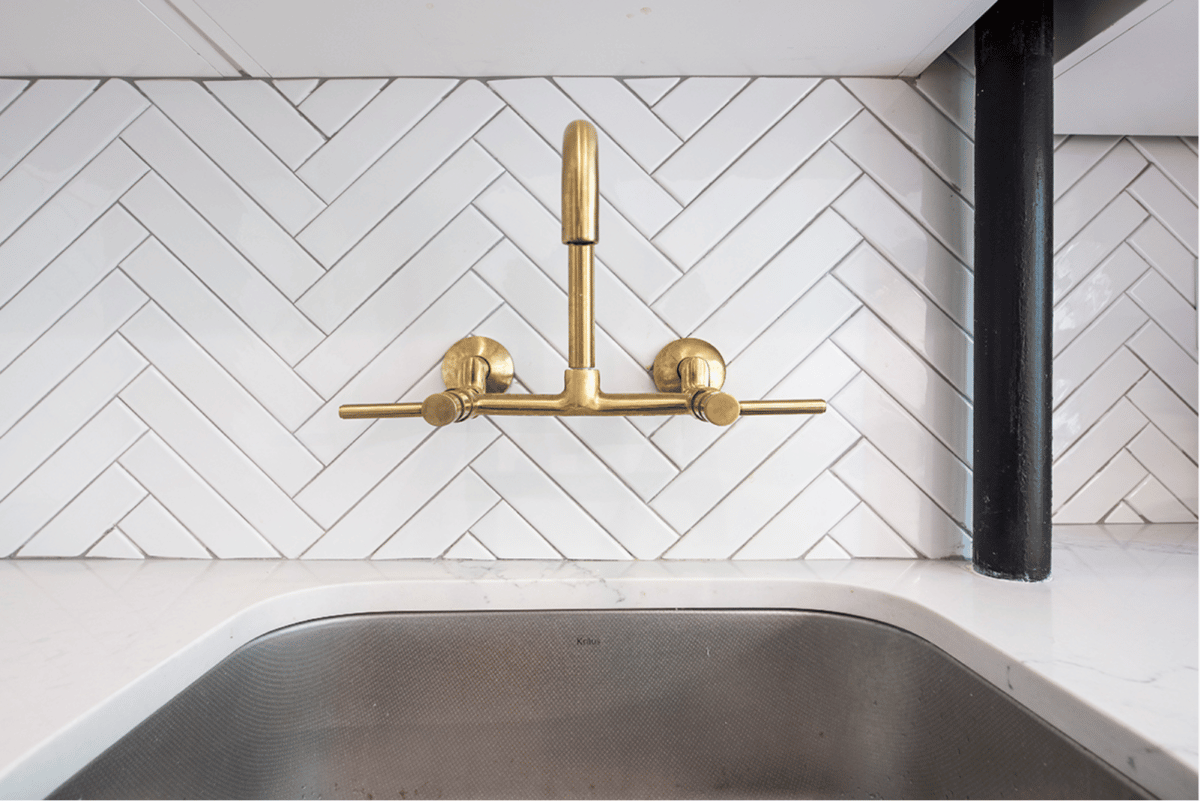 Grout Color to Create Patterns
Use negative space to have your tile and grout combination create a pattern for a real eye-catching effect. This is most commonly and easily done with white tile and dark gray or black grout. (source). Any pattern your interior designer or your dreams can conjure up will be emphasized by an opposing grout color to the tile you choose. This blue/gray tile pattern would be a bit lost if not for the lighter grout color really highlighting the design and compliments the kitchen cabinets.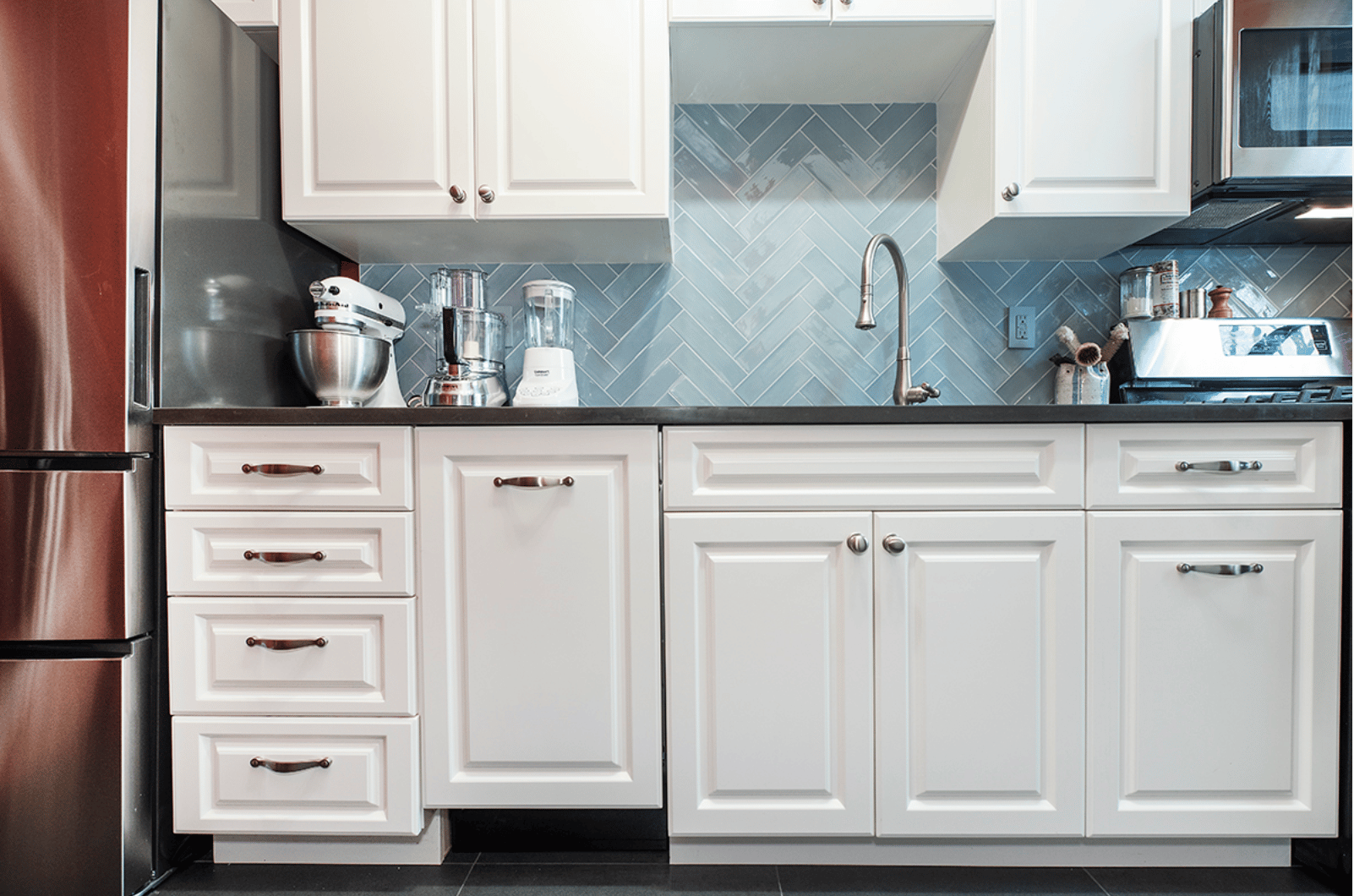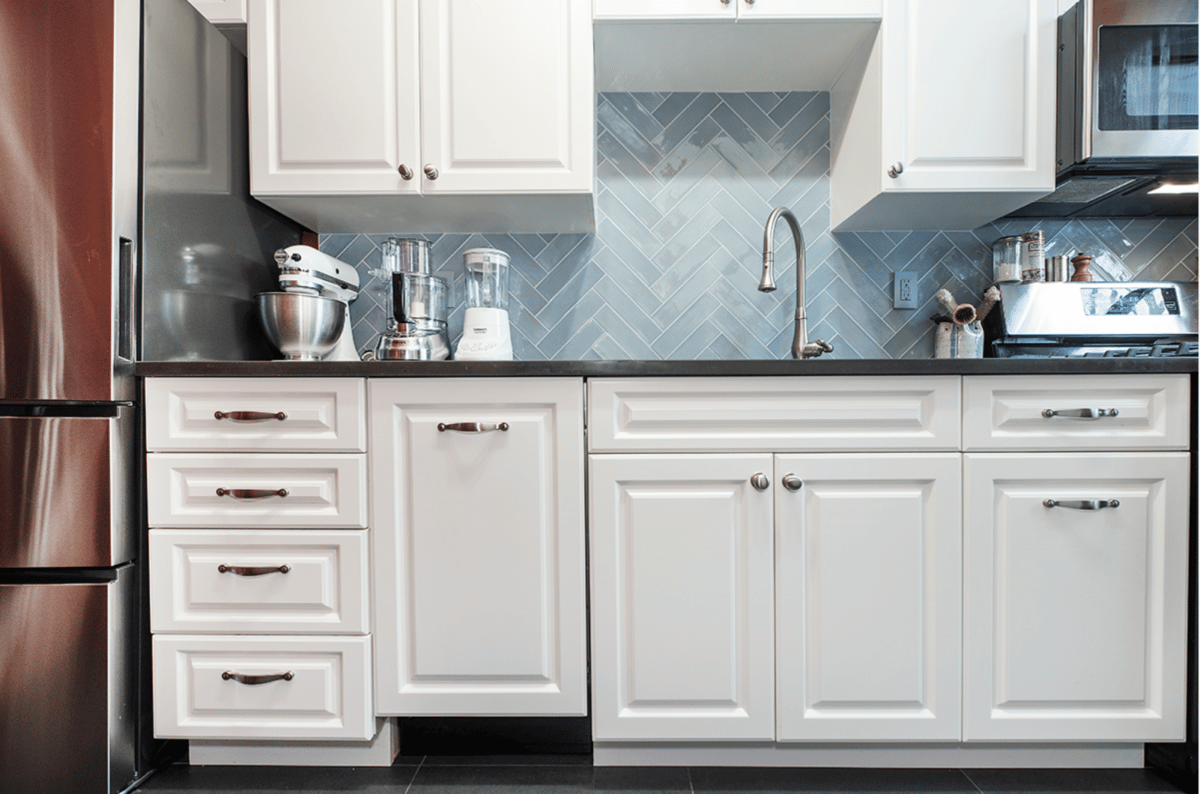 NYC Grout Solutions
No matter which route you choose to go, our team has years of tile design experience and can assist you in creating your envisioned space become a reality. If you want big, bold and colorful or simple, classic, and chic – let's create a beautiful space together inside your NYC home. The first step is scheduling a free design consultation via Zoom with our remodeling consultants.