Home Planning & Renovations
Hidden Costs in NYC Renovations Revealed
By Tiffany Smolick
October 12, 2022
Deciding to renovate a home in NYC may require some innovative solutions to maximize the space while doing it within your budget. At the same time, we are all trying to increase the value of our homes by installing high-end finishes and fixtures, which may increase the initial budget.
Determining the renovation cost will depend on the type of project you are going for. No two renovation projects are the same, but the average cost in NYC can vary between $100 and $200 per square foot.
Depending on the type of renovation and quality of materials used, high-end renovations can reach up to $800 per square foot.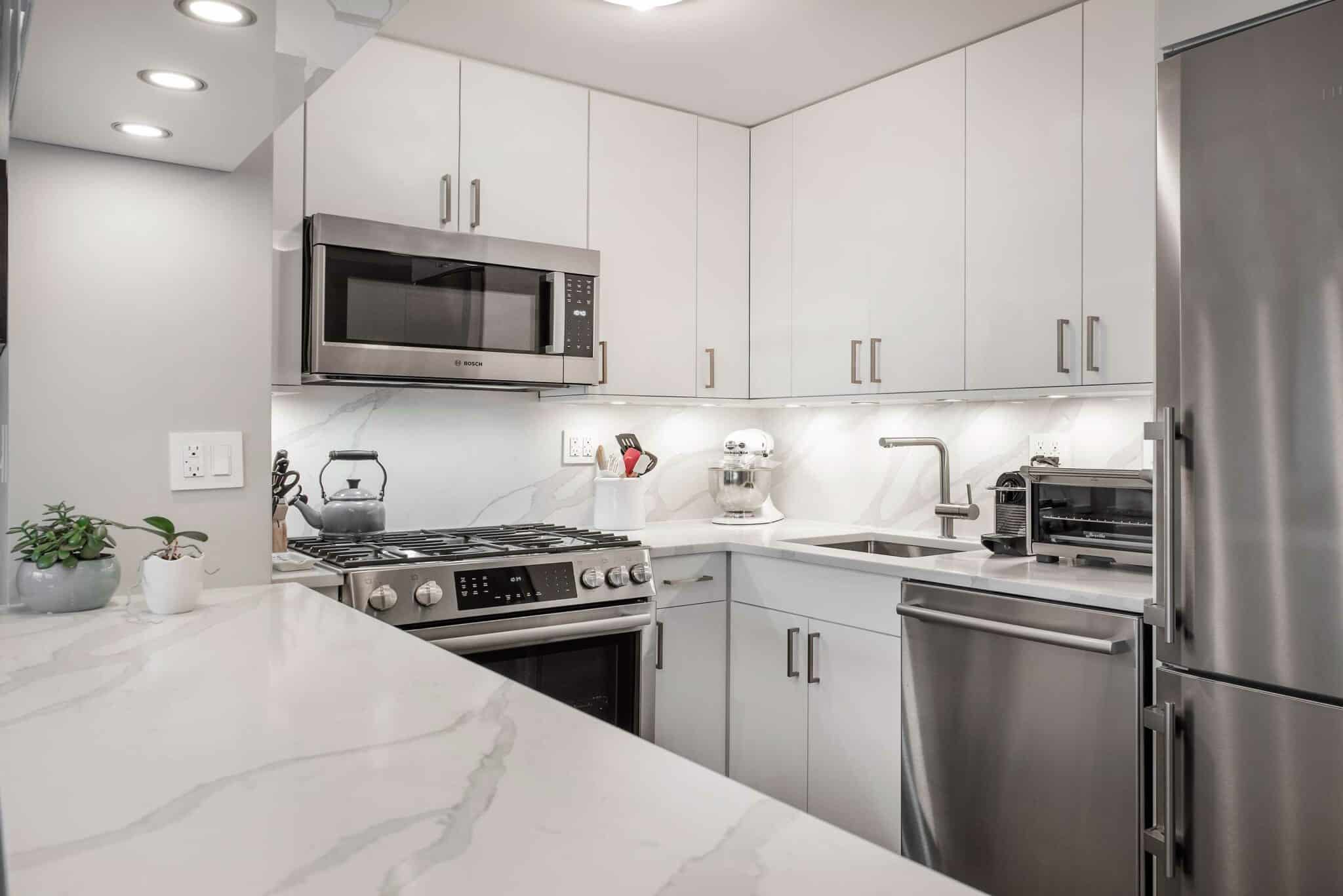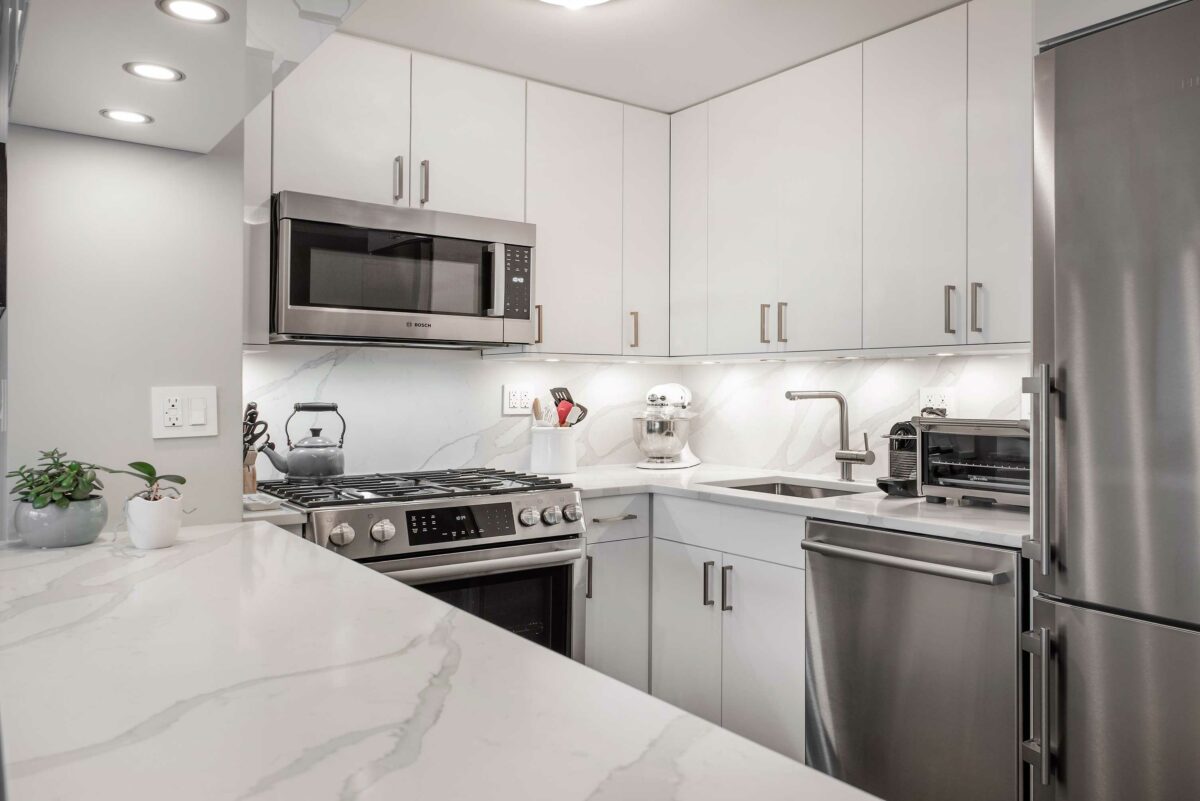 Most Common Renovation Cost
Before we dive and explore the hidden cost of renovation in NYC, it is useful to look at some of the most common renovation projects and costs that homeowners should plan in their budget.
Dry and wet spaces include kitchens, bathrooms, and living rooms which require a lot of attention. The wet spaces, meaning areas like the kitchen and bathrooms, will cost between $300 and $400 per square foot. The dry spaces, such as the living rooms, will cost an average of around $30 to $50 per square foot.
Permits and other formalities in NYC also cost money, including construction, electricity or plumbing permits, architectural plans, and other related paperwork. The costs average $20,000 and more to renovate an NYC apartment.
Modernizing older spaces tends to increase costs. The walls in older or pre-war homes need more work or even demolishing and replacing older materials with newer ones.
Adjusting layouts in NYC is said to cost around $300 per square foot.
Heating and cooling are rather large items in the renovation budget. Installing a central air system can cost as much as $80,000, depending on many factors.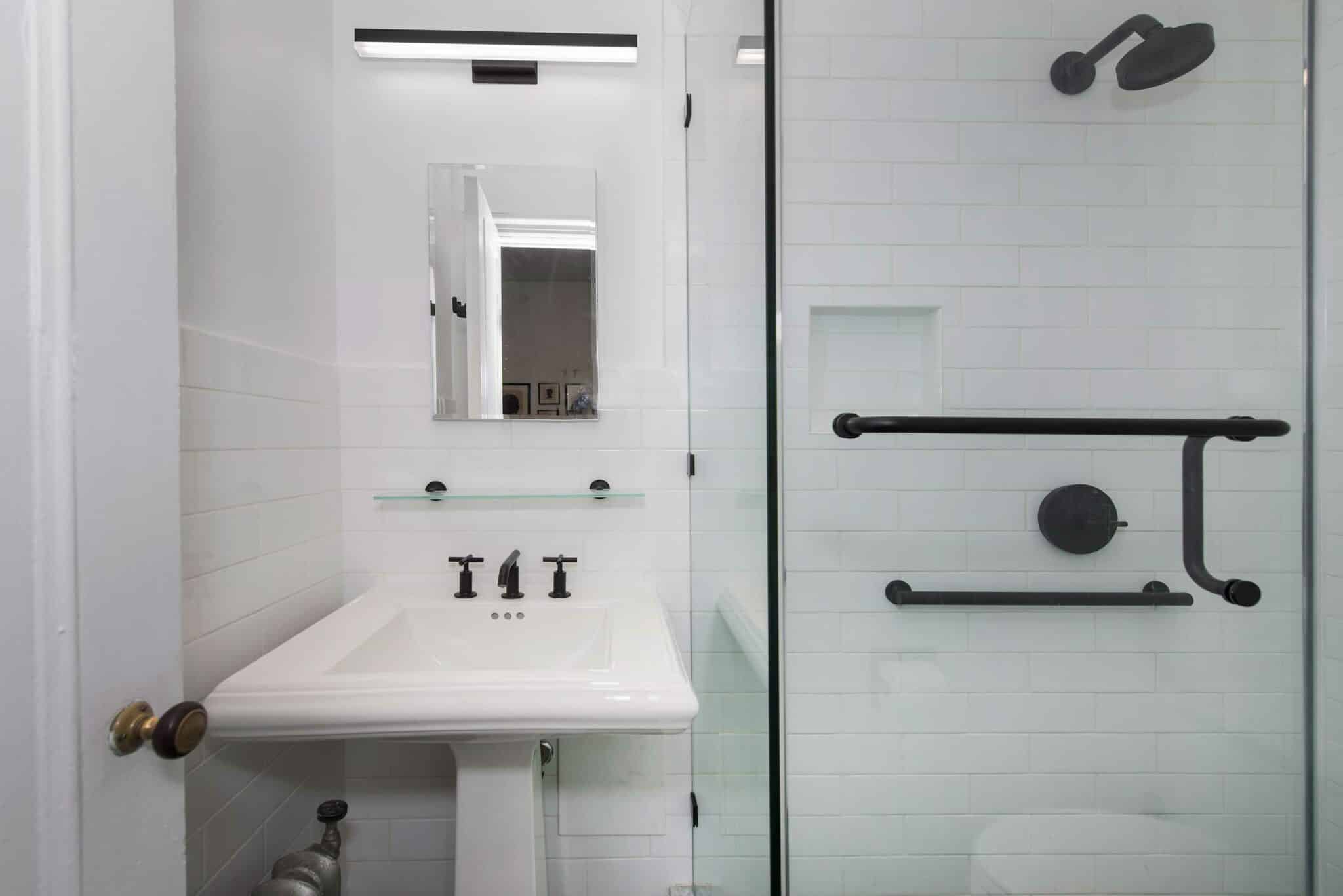 The Possible Hidden Costs
It is a well-known fact that renovation budgets can go through the roof, and it is mainly due to the hidden cost of renovation in NYC. When we say hidden, we mean things that pop up while the renovation is on the way.
Homeowners doing renovations in NYC must brace themselves, especially when older buildings and houses are in question. They will have some hidden secrets waiting to be discovered.
Once the walls start crumbling down, there is no way of knowing what will come up. This is when some of the worst issues see the light during renovations, which almost no one can foresee.
Here are some of the most common hidden costs that most contractors and homeowners cannot predict.
Asbestos Removal
Asbestos is one of the leading threats, especially if renovating an older structure. Mold, rot, insect destruction, water damage, pest infestation, or lead contamination are some of the issues that can cause a lot of headaches.
Although banned long ago, this cancerogenic material is still present in older homes. The removal is highly regulated because asbestos is known as a health hazard, and it comes at a high cost.
Third-Party Costs
The category includes costs for other parties involved in the renovation process. It includes expenses for the following:
Expediters – Make sure the project is filed correctly. More precisely, they are the link between the NYC Department of Buildings on one side and the homeowners and construction and design professionals on the other.
Structural Engineers – Ensure the structural integrity of the building. Their expertise and signature are needed when creating open concepts, moving beams, or any other significant structural changes.
MEP Engineers – They sign off on any mechanical, plumbing, or electrical issues that might need their attention.
Special Inspector – This inspector's role is to ensure that the project's construction is carried out following the code.
Asbestos testing professional – If you don't want to be surprised by finding asbestos once the renovation is on the way, hiring an asbestos testing professional will eliminate the chances. They test for asbestos before starting any work on the project so homeowners can plan their budget accordingly.
Code Consultant – NYC codes change all the time and starting a complex project might require consultations with a code consultant. They will offer advice and information on how to comply with the landmark, safety, and zoning issues.
Permits
Before starting any renovation project, be sure to check with the NYC Department of Buildings about what permits you will need. You may disregard the permits due to their cost, but you will only create more costs later on by having to tear down everything you built and starting from scratch.
Of course, not all work requires getting permits, so check what you need before starting the project. This will also help avoid any delays in the renovation due to unplanned permit acquisition.
Plumbing
When starting a renovation project, you might want to ensure you get as much information about the plumbing as possible. Things can get tricky when pipes are involved, and homeowners often face serious plumbing issues that are discovered once the project is started.
If you are renovating an old home, be sure to budget the plumbing, for example for the bathroom sink, because chances are the plumbing system will be outdated. You might also need some plumbing permits and be prepared to pay a much higher price for the hourly labor rates.
Electrical
Electrical work is another hidden expense that can surprise homeowners during renovations. Outdated electrical systems can cause a lot of damage and will need to be replaced. Most of the time, homeowners are unaware of this until they start the project and open the walls.
Replacing the electrical wiring can get expensive, but experienced contractors should be able to foresee the expenses before starting the renovation. This, of course, is in case there are no surprises hidden behind the walls.
Homeowners should also beware that electrical permits might be required for any extra work that will be done.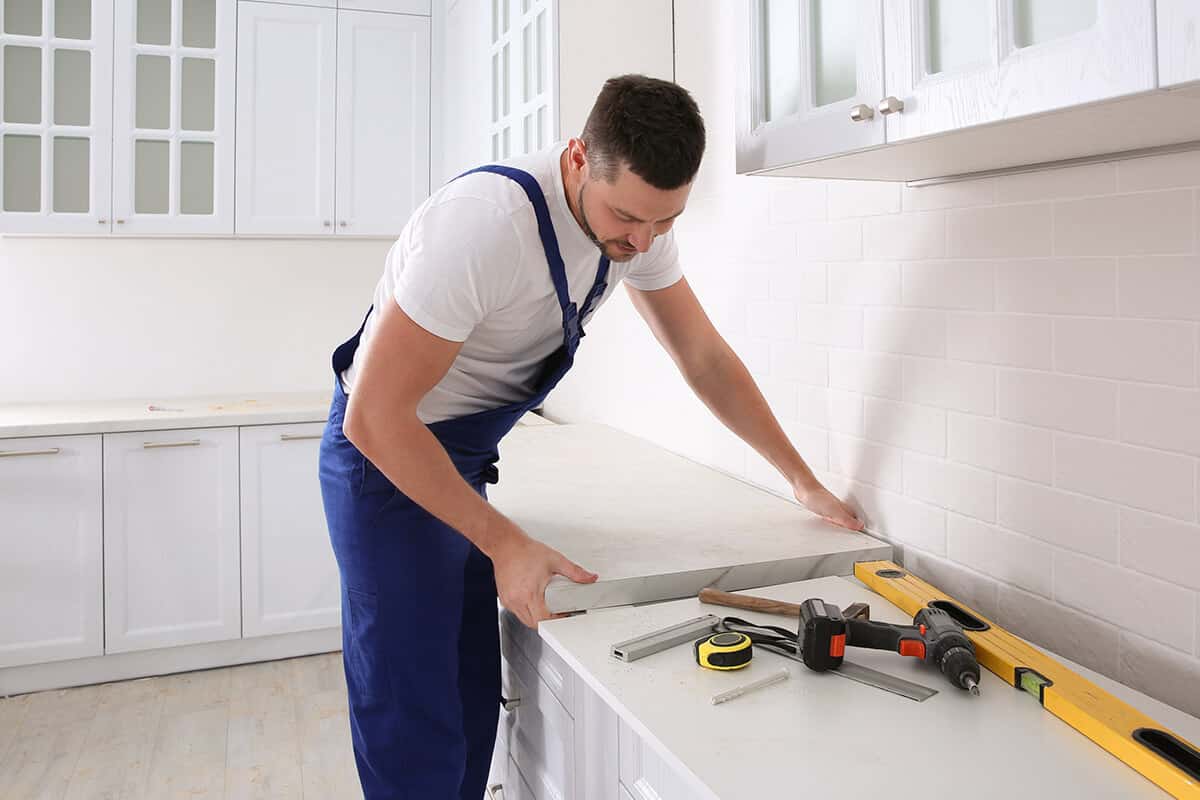 How to Avoid Running into Hidden Costs
No matter how much planning is done, there will always be some unexpected and hidden costs that will appear during renovations. However, homeowners should be informed, mentally and financially, prepared to avoid a possible hidden cost of renovation in NYC or reduce the chances of surprise. Here are some tips on how to prepare.
Set Goals for the Renovation
Before starting a renovation, homeowners must set goals that will be followed to avoid blowing the budget and timeframe. Be very specific when making the plan, as it will give you a clear picture of what you want as a final result.
Defining a timeframe will help avoid never-ending renovations. This will help you achieve goals within the deadline and provide satisfaction once you tick off goals from the list.
Set Budget for the Renovation
Setting a renovation budget, for example, a renovation budget for your bathroom, will guide you and provide spending boundaries. It will also help speed up the decision-making process because you will know at all times how much you have at your disposal.
But be sure to leave some room for unexpected costs. This will allow you to make ad-hoc decisions and necessary adjustments and updates to the budget.
Update the Home to Current Codes and Regulations
Older homes have been built based on codes that were valid at the time when they were constructed. Have your contractor make an estimate of possible issues that may arise so that you can mentally prepare for potential problems that might appear.
Identifying Load-Bearing Walls
Many homeowners decide that they want to tear down a wall during the renovation. When planning the construction, check to identify which walls are load-bearing, which walls may possibly contain pipes or plumbing, as well as electrical wiring.
Plan the Electrics
A quite an expensive item in the budget, homeowners should plan ahead what they wish to do with the electrics. Be sure to check if the electrical wirings are up to modern standards, especially if you are renovating an older home.
Fixing the Workarounds
Check the previous owners' work, which may lead to some very expensive surprises. A leaking roof may have just been patched as a temporary measure, or some creative adjustments were made in plumbing that was not done by a professional.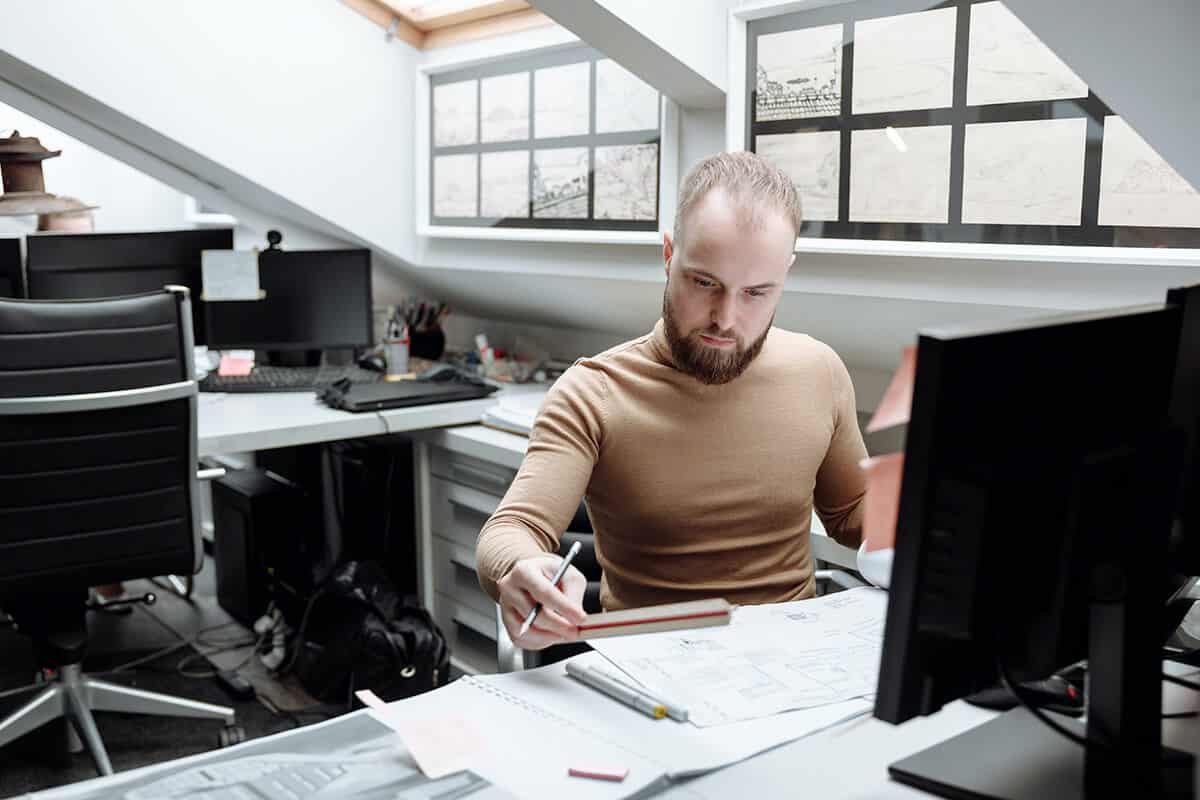 Conclusion
Renovation projects can go smoothly, but they can also open up some unexpected costs. It is important to have a planned timeframe and budget that will keep everyone on track and avoid blowing the budget.
NYC has many older buildings, and the plumbing and electrical systems are mostly outdated. Before trusting previous homeowners that they have replaced everything, have experienced contractors in New York City check and give you an estimate of how much you can expect to pay.
Being prepared is better than having to deal with unpleasant surprises. Hopefully, this guide will help you consider everything before starting your next NYC renovation.
FAQ
Q: What is the average cost of a kitchen remodel in NYC?
A: The average kitchen remodel cost in NYC starts at around $300 per square foot. Whole kitchen renovations may cost between $25,000 for a budget renovation to as high as $65,000 and more for high-end renovations.
Q: How much does it cost to renovate a house in NYC?
A: An average house renovation cost in NYC is around $100 to $200 per square foot. This, however, may depend on the house's condition, whether there are any issues, the type of materials and finishings you'll be using, and more.
Q: What does a 100k renovation budget include?
A: Renovation costs fluctuate depending on the room, so for wet rooms like the kitchen and bathroom, you can expect a higher renovation cost than in dry rooms like bedrooms and living rooms. A 100k budget will allow the installation of high-cost customizations in the house.
Q: Is $50000 enough to renovate a house?
The sum of $50,000 is a reasonable price for carrying out a full non-gut renovation of an average-sized home. However, this will mainly depend on the state of the property and the materials and finishes selected.
Q: Is $30000 enough to renovate a house?
A: Renovation costs worth $30,000 is not enough to renovate the whole house. You can expect to do minor remodeling for this amount, like painting, new landscaping, and small repairs.