Home Planning & Renovations
What Would You Expect: NYC Kitchen Remodeling Cost
By Tiffany Smolick
Creating a dream kitchen space is the ultimate dream for most New York homeowners. Perhaps you spend ample time perusing kitchen inspirations online or you stop by showrooms filled with luxury kitchen accessories or you get every detail about kitchen remodeling in New York from your friends or family who've done a renovation recently.
When you're ready to start your kitchen remodel or renovation, it's time to step out of your dream and come back to reality and consider sticking to your budget.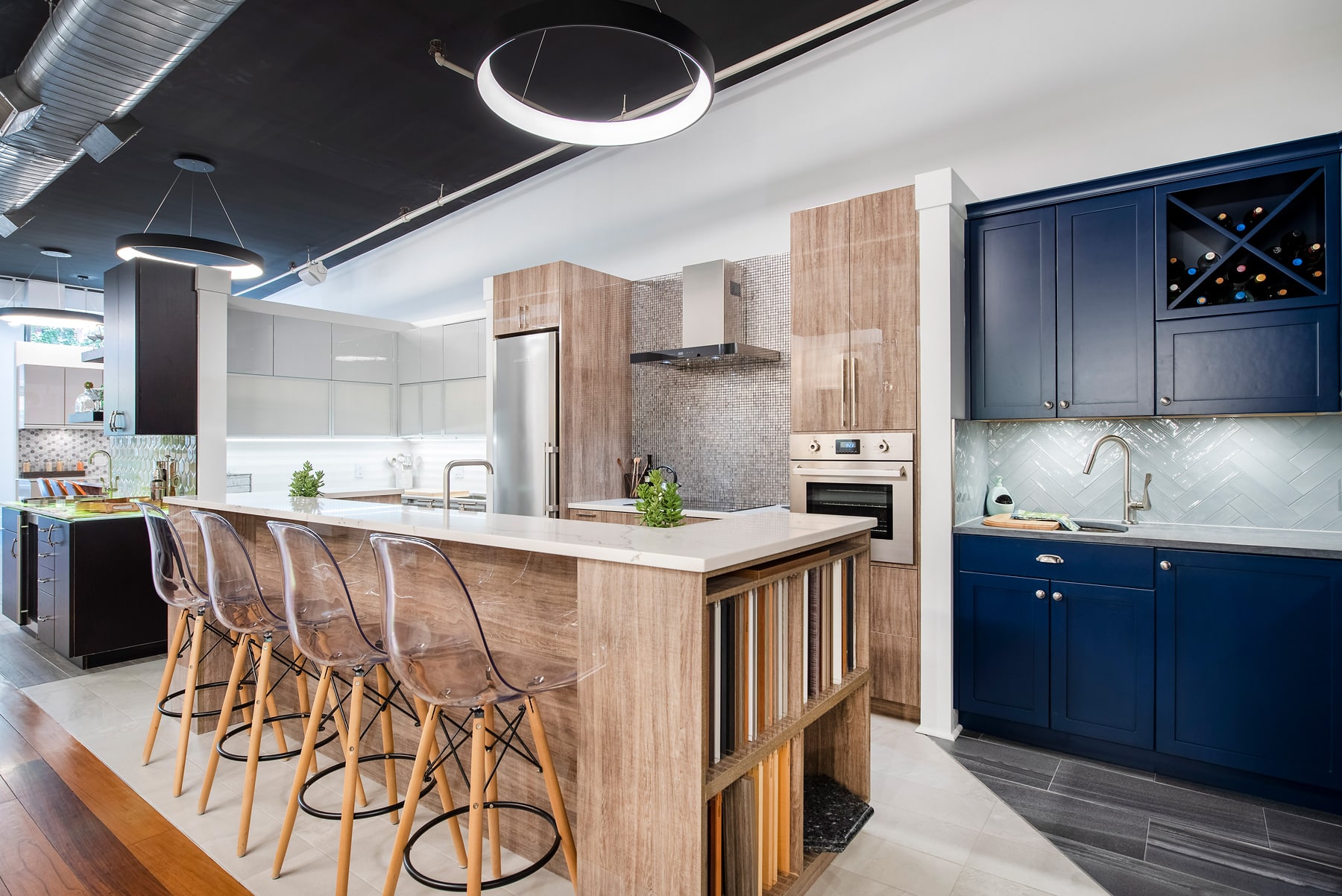 Assess Your Financial Plan
As a homeowner, you need to assess your financial plan and ask yourself if you're planning for resale in the future. For most people, consider ahead of next five years makes perfect sense. If you want to be in your home for less than five years, you should consider kitchen design and its budget strongly for resale purposes. Again if you are thinking of staying over five years, you should be creative in terms of style and go for a much-relaxed budget.
Assess Your Needs
Before starting to buy faucets and fixtures or hiring a NYC kitchen remodeling specialist, you should do thorough research, look through magazines, stop by kitchen showrooms, online stores or look at design websites. Instead of staying in the dream, assess your actual needs.
This aspect of kitchen remodeling should happen months before starting the design process. Doing this research upfront will give you an opportunity to create your taste over a time period in a delightful way. As a result, you will know what's out there and the different price ranges for products.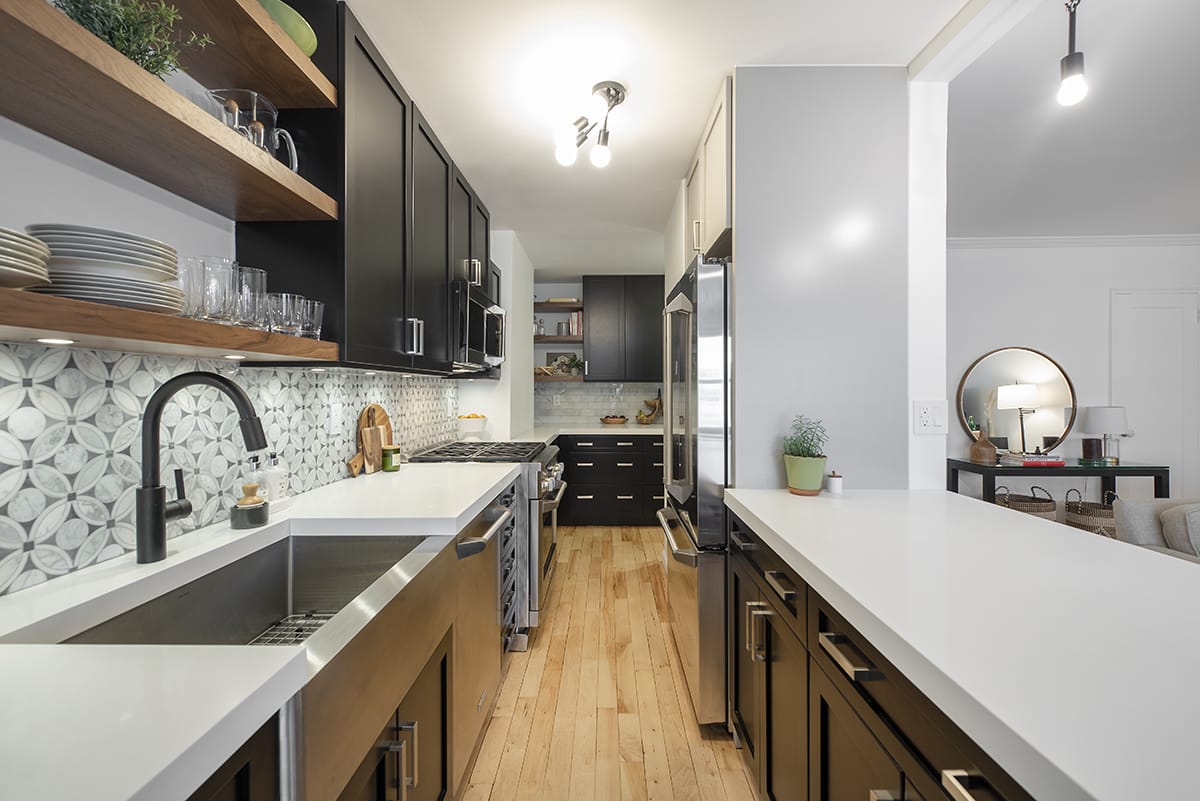 Assess the Budget
Even when you meet with different designers and contractors, you will have your own opinions on products, materials, and costs. Now you have to know the entire budget and break down to figure out how much you should expect to spend while considering the following upgrades:
Kitchen cabinets

Kitchen countertops

Kitchen appliances

Kitchen flooring

Kitchen lighting and electrical fixtures

Kitchen wall coverings

Labor
With this important knowledge, you can customize your budget as per your project requirements. For instance, if you won't install flooring, you will make adjustments in your budget. When you are in doubt about how much you want to spend on every section, you should seek for different estimates in every category to understand accurate costs and know the costliest or cheapest estimates. Therefore, you should be aware of the material quality differences that can impact on your NYC kitchen remodeling cost.

Most Costly Element of Kitchen Renovation
When discussing budget, a kitchen cabinetry deserves its own share of mention. It's one of the most costly elements in your kitchen design project. You should evaluate three criteria of kitchen cabinetry to ensure that you get what you want for a price you can afford.
First of all, you should hire a kitchen design specialist with whom you want to work and choose them carefully to make sure that they understand your project and needs.

Secondly, you need to make sure whatever you choose from the designer showroom is what you truly want, rather than cabinetry you feel discussed about.

Thirdly, confirm that you feel comfortable with the overall cost of cabinetry. It's an important element of kitchen design; but it can add up really.
Work with a Reputable Contractor
When you're done with research and costs, the next step is to put together a kitchen renovation budget and focus on the labor estimates. You should research prospective contractors and ask them about their proof of insurance, license and references. Make sure that you understand all costs and progress related payments.

This way, you won't be surprised by the unexpected costs down the line and hopefully keep your budget in proper check. Plan your budget carefully by considering the above discussed steps and keep your NYC kitchen remodeling project moving at a comfortable pace and ensure a relaxing renovation experience.
For a better overview about the cost for kitchen remodeling in New York, please contact MyHome Design & Remodeling as soon as possible. To know more about our NYC kitchen renovation process, please visit our website at https://www.myhomeus.com/services/kitchen-remodeling/.