Home Planning & Renovations
How to Cut a Countertop for a Sink Placement: Kitchen Remodelling Tips
By Tiffany Smolick
December 21, 2022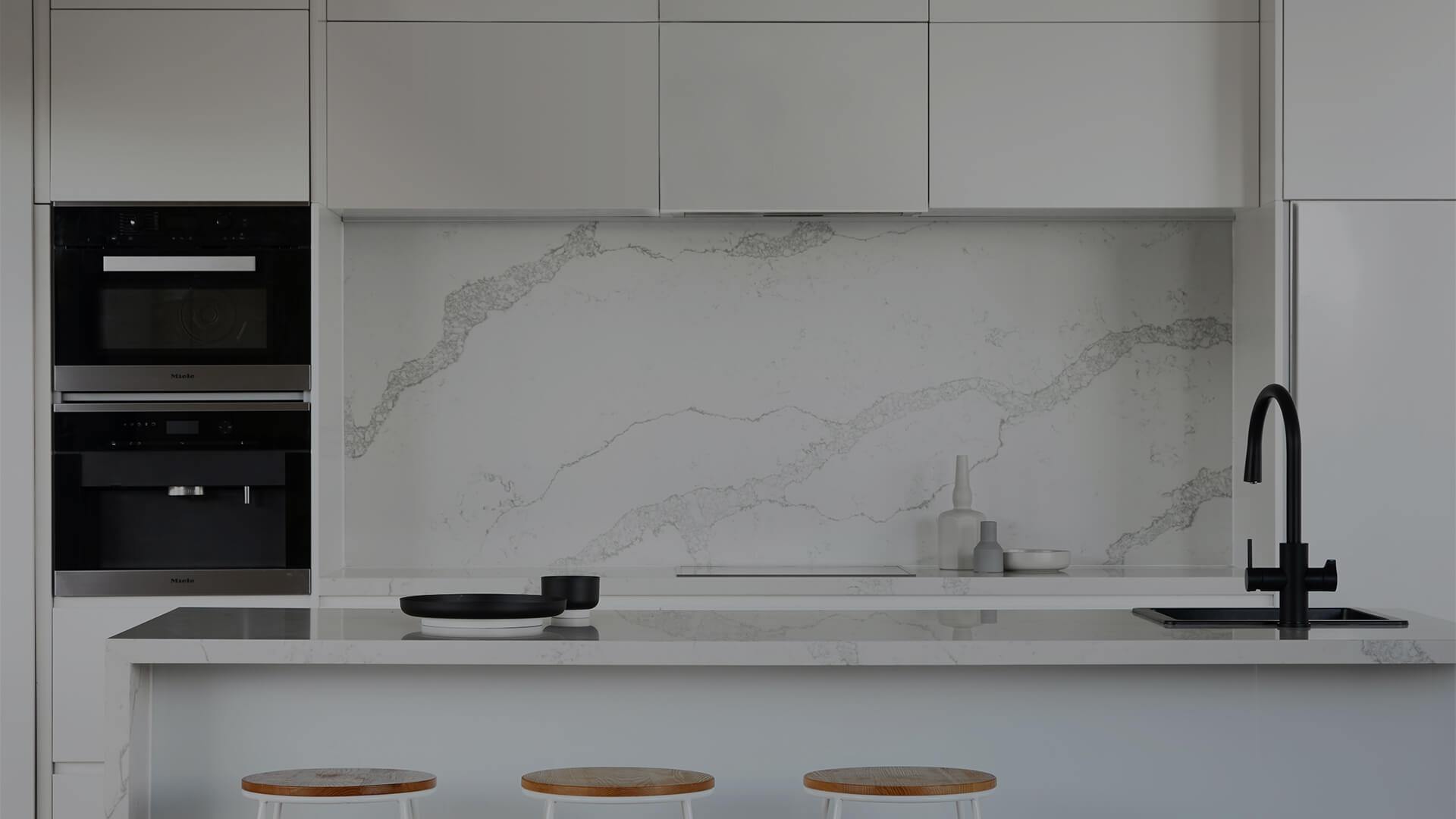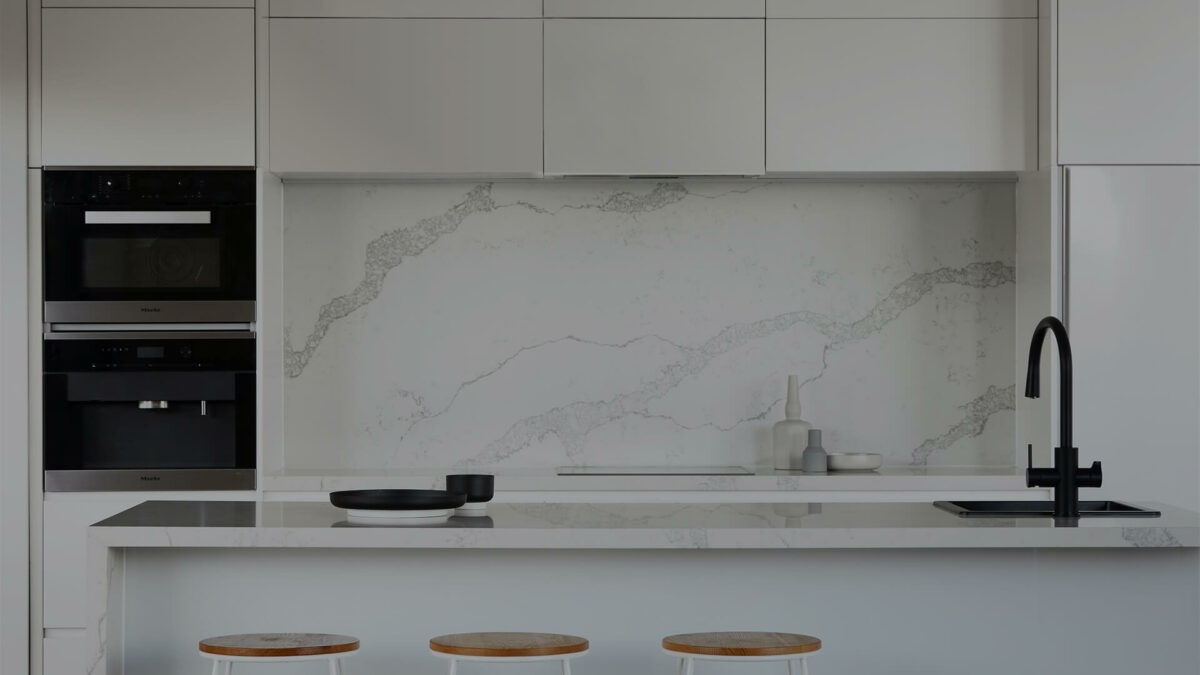 You likely spend a bit of time in your kitchen daily, so it should be stylish, practical, and easy to clean. This is especially true when we talk about essential fixtures.
All kitchens have a sink, so to create the perfect mix of style and functionality, you'll need to know how to cut a countertop for a sink to fit.
DIY projects are not just an internet craze – they can be a fun hobby and save you some money while boosting the excitement of a kitchen remodel. Ultimately, even if you get an expert to do the job, the know-how of sink installation can still be valuable.
Read on as we share useful information on how to prepare the remodeling space, cut the laminate, and add finishing touches.
Things You Will Need
Gathering all the right tools for the job and having a solid foundation are key factors in doing it properly. The list of equipment to make a sinkhole in your laminate countertop is fairly lengthy and includes:
Protective gear;
Kraft paper;
Tape measure;
Utility knife and/or scissors;
Drill;
Jigsaw;
Sharp jigsaw blade with a TPI of at least 12;
Felt tip pen or permanent marker;
Painter's tape;
½ inch spade bit;
Some screws;
A wood rasp or a belt sander;
Scrap wood that is wider than the sink cut;
Sinkhole template/cardboard to form your own.
In construction, even a tiny error can significantly impact a large project, and you don't want to be searching for an item in the middle of working. Thus, it's important to have all the tools ready to go and neatly laid out.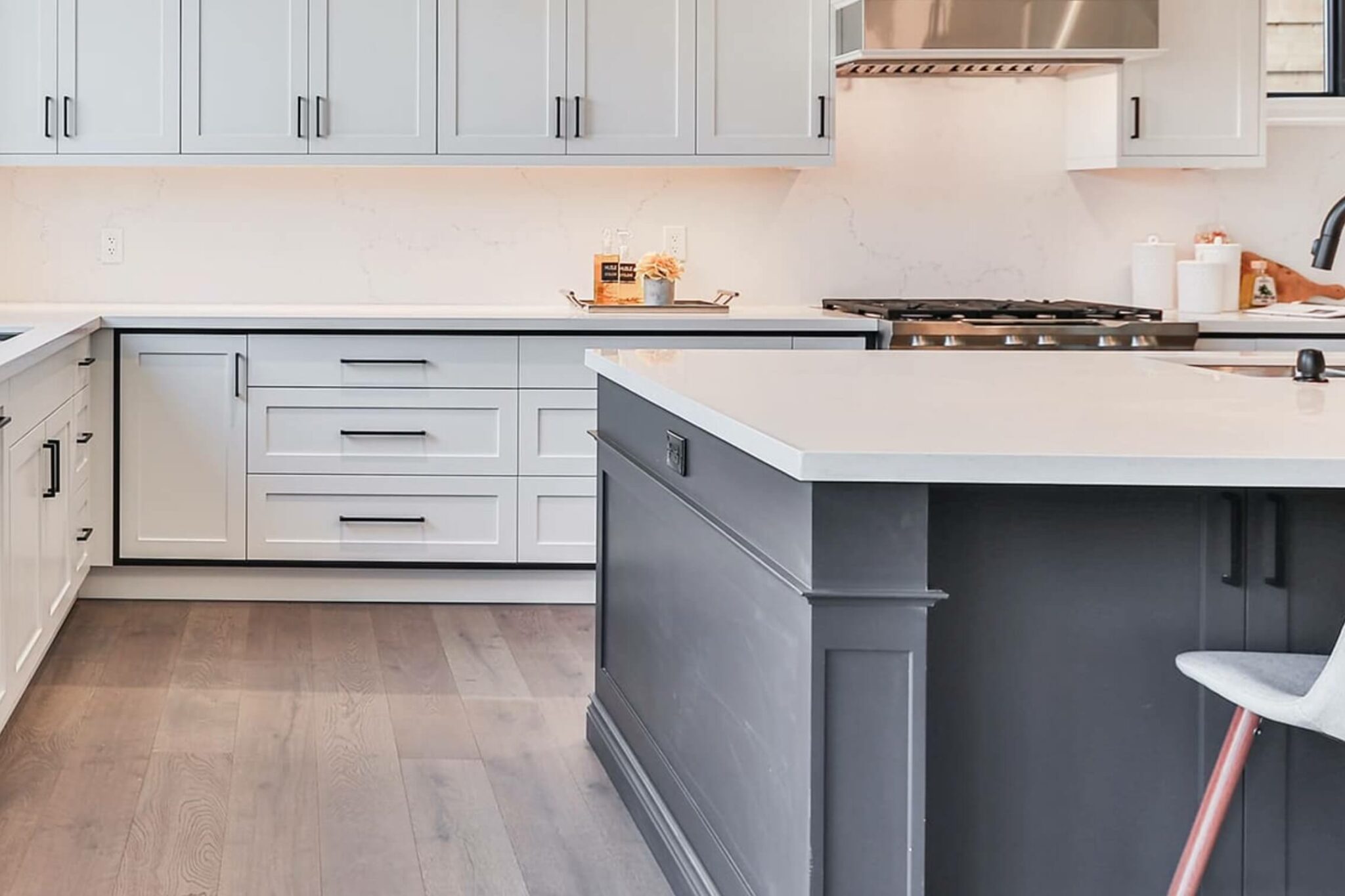 Estimated Budget
A laminate kitchen countertop can be a budget-friendly installment that elevates your kitchen for a reasonably low price. It costs between $20 and $80 per square foot, so the final price may largely depend on your kitchen's dimensions. Also, if you're going for a new sink, expect the cost to add up to over $400.
Remember that other materials can come at different price points and may require specific installation techniques. If you opt for more expensive countertops that you want to ensure are installed seamlessly and not damaged, we recommend you work with a professional.
How to Cut a Sink Opening in a Laminate Countertop – A 3-Step Guide
Changing your sink and countertops is an easy way to make a big aesthetic change and refresh the kitchen. We'll cover the steps of cutting laminate, but you can also follow this general outline with other materials.
However, if you're wondering how to cut granite countertop for sink installation, you should know that it may be more difficult due to the durable nature of the stone.
Step 1: Create a Template
If you're installing a new kitchen sink, you'll probably have a template included in the package. Meanwhile, if you're planning to use your old sink, you'll need to make your own.
First, transfer the sinkhole's dimensions onto a piece of paper or cardboard. Use whatever's easier for you and whatever you have at hand. However, don't use thin materials because they can fall apart as you try to create the template.
The easiest way to trace the dimensions of an old sink is to cut a larger piece of paper and place it above the opening. Fix it into place with pieces of tape, or have someone hold it for you.
Now, you can either draw a thin outline with a pencil or push down at the hole's edges so the paper creases. Both these methods will create a visible line that allows you to easily cut the right shape using scissors or a utility knife.
Step 2: Measure, Mark, and Prepare the Countertop
Now that you have your sink template, you need to determine the right place to cut on the countertop. Use a tape measure since it's easier to handle around the edges of the sink and the laminate countertop.
It's crucial to always plan ahead for all installments and consider the final look. You won't only need to account for the basin but also make sure there's enough space so that the sink lip fits nicely on the counter.
Now you'll need the painter's tape to make a square frame on the counter's surface. This way, you can make a clean cut. Add more layers of tape to spare your counter's surface from any damage the jigsaw could do.
Get your template, lay it in place, and trace it onto the tape using a marker. This will be the guiding line that ensures you get the right cut.
Step 3: Make the Cut
We're at the last and most difficult step of our guide on how to cut a countertop for a sink. At this point, precision becomes imperative, so you need to be confident in your actions, as a messed up job can be pricey to fix.
First, make a pilot hole using a spade bit to avoid mistakes and get a clean cut. The blade can move with more precision because of this pre-cut settling hole.
Next, choose the right blade. As we mentioned, a 12 TPI blade or a finer one will be more delicate and won't damage the surface of your new countertop. As a general rule, remember that the more parallel teeth on the blade, the better for the laminate.
Now, start slowly cutting alongside the line. Ask for a spare hand (or use a brace) to hold the piece of laminate while you work. You don't want it to fall off and leave snaps or uneven edges.
Always work carefully and don't rush yourself. Cutting in a hurry can lead to mistakes and injuries.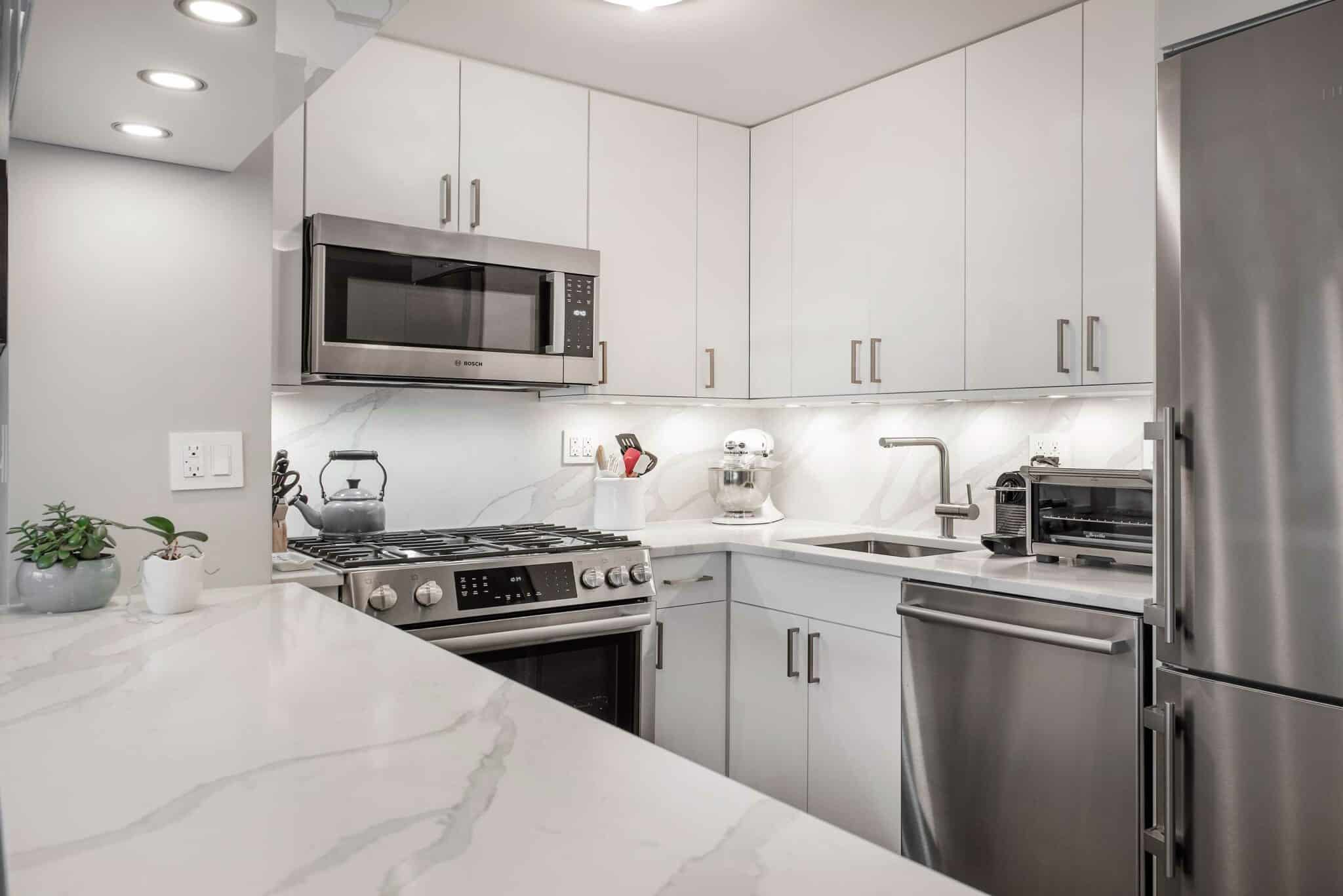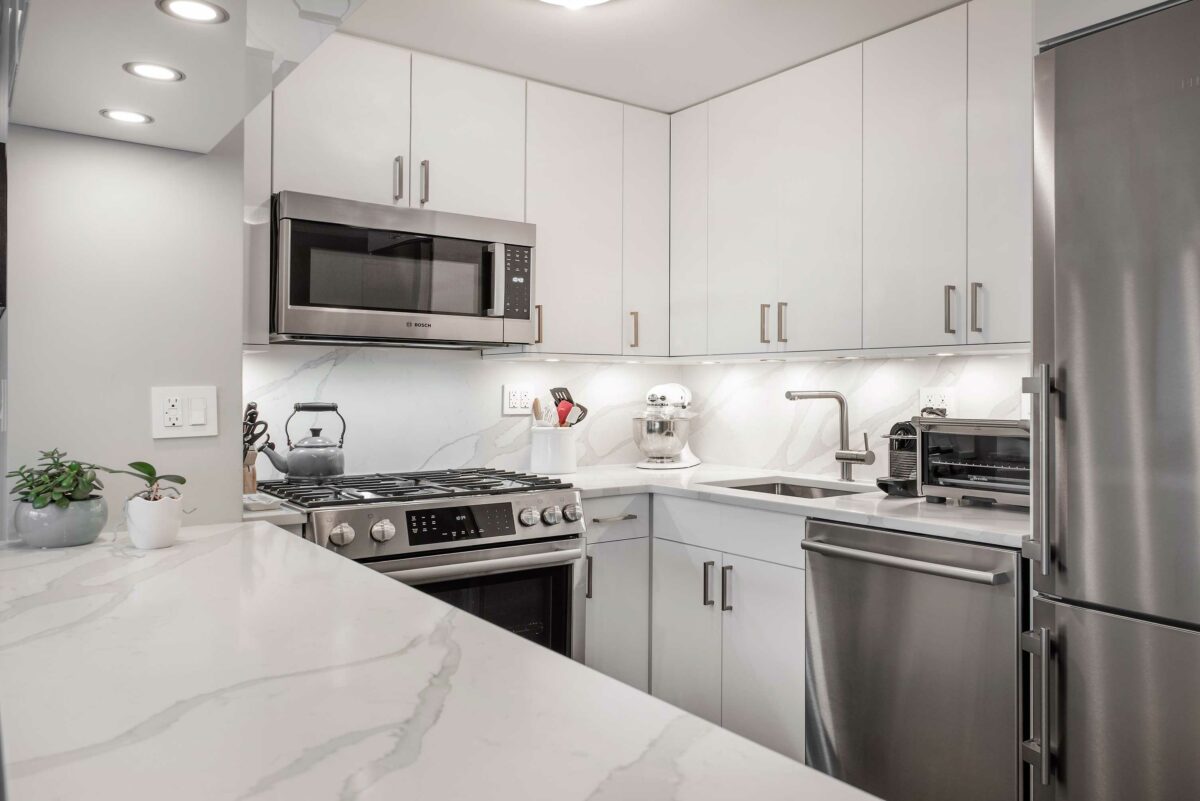 Some Finishing Touches and Additional Tips
This guide contains three simple steps for anyone to get a grip on how to cut countertop for sink installation. There are a lot of tools involved, so make sure you have some knowledge of how to handle them.
As a final tip, we recommend you practice making a round hole in a similar surface – one that doesn't cost any extra money. Find something you have in your basement, or use simple wood surfaces to sophisticate that sleek edge movement.
But also, have these things in mind before even starting to remodel your kitchen:
Make sure to turn the water and electricity off before you start;
Take pictures of the installations beneath the countertop, so you know exactly how they're arranged.
Remember that while a DIY project can be fun, it's not wrong to admit when you need help. Achieving both style and usability in a remodel can require a lot of tricks and hacks.
If you need assistance with any part of a renovation, working with a general contractor can get you the seamless results you're after. MyHome US can be there through the entire design and construction process – helping you form a concrete vision and turning it into reality!