Uncategorized
Renovation Nightmares
By Tiffany Smolick
Renovations, while seemingly exciting in theory, are not for the faint of heart.
In the spirit of Halloween, we thought we'd bring you a few situations that could turn the remodeling project of your dreams into the kinds of nightmares that would make Stephen King blush.
Contractors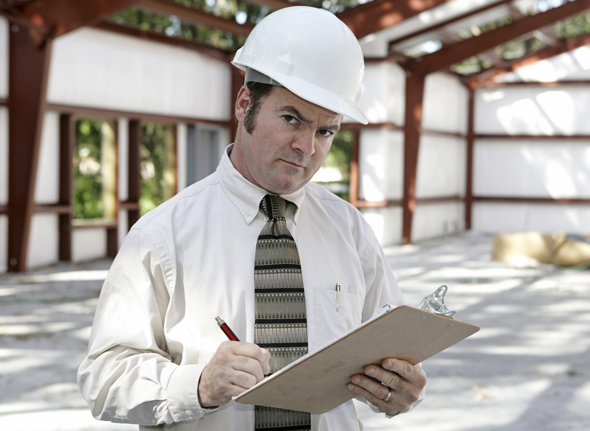 photo
If you've ever encountered a contractor more shady than an NYC tree-lined block, you'll agree this could be one of the worst nightmares when undertaking a renovation. Horror stories involving unethical contractors run the gamut from ones that overcharge to ones that have no idea what they're doing to ones that just disappear in the middle of your project.
Avoid being scammed by a contractor by following these tips:
Make sure that they have proper insurance coverage and licenses.
Ask friends, family, or neighbors about contractors they've used or request references from the company themselves. Perhaps, they'll have some recent projects they can arrange for you to see in person. Check your local Better Business Bureau, the company's website and other reliable online sources.
Have a written contract and be sure to read it thoroughly before signing. Understand everything and ask any questions you may have.
A relationship with your contractor is very personal and important. You have to be able to feel that this person or company is reliable and trustworthy. And, remember, a big name company doesn't always guarantee a smooth project. Sometimes, it's the smaller companies that will treat you and your project with the respect it deserves.
Burst Pipes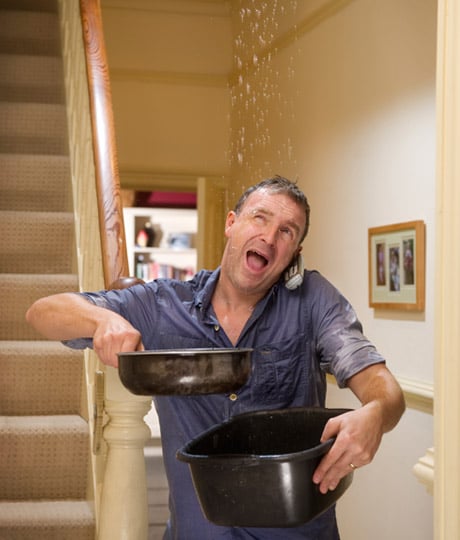 photo
Scenario: You're on your way to the Hampton's after a long week when you get a call from your resident manager that your bathroom renovation has caused multiple leaks and floods in the apartments underneath yours. Your apartment happens to be on the 10th flr. and now your stressful week has invaded your weekend.
It's important to be prepared for situations like these. They're more common than you think. Choose a contractor that is not only licensed, reliable and excellent at their job, but also one that has equally excellent insurance. They should be experienced at handling these specific types of nightmares efficiently and the kind of professionalism we all dream about.
Time Delays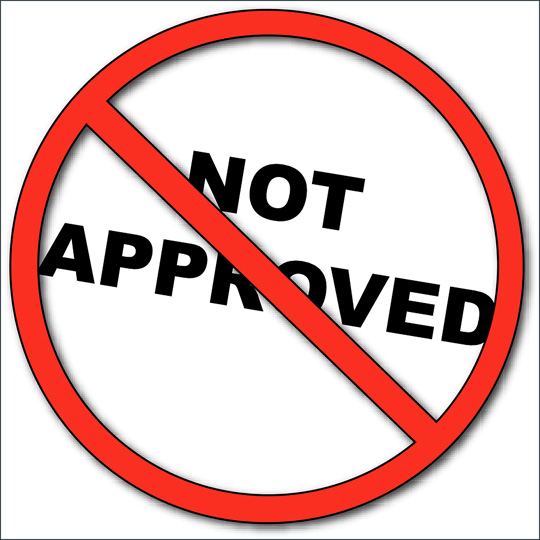 Scenario: You did the research. Found a great contractor. Decided on the white subway tile and brushed nickel faucet. You're ready to start that bathroom renovation when your super says: The management company has not approved your project.
Time delays could come in a variety of shapes and sizes. Materials, contractors and even the weather could cause delays. However, sometimes it comes in the form of a coop/condo board and/or a management company. A few of them may leave you wondering if offering your first born child would yield the stamp of approval you so desperately need.
Get an idea for how particular the board is and for what the management company will need in order to make the process go smoother. If there is a superintendent or resident manager in your building, they will also be a great indicator as to how quickly (or not) your renovation's approval process will go. If you're lucky, perhaps the contractor you choose will have a special department that will deal directly with these entities so as to leave you free to choose between the Apple Green counter top or the more neutral, Nantucket Gray.
Share your horror stories in the comments below.