Home Inspiration
Shower Designs To Take Your Bathroom From Drab To Stunning
By Tiffany Smolick
February 2, 2023
Living in New York City means all aspects of life should be stylish! From clothes to apartments, we strive to make a statement. Remodeling your apartment in NYC is the greatest opportunity to show off style and personality. When you are ready to begin renovations, don't spare the details on a fantastic bathroom design. Our team has gathered together a few inspiring shower design ideas from recent renovations to show you different ways to add sparkle to your NYC bathroom.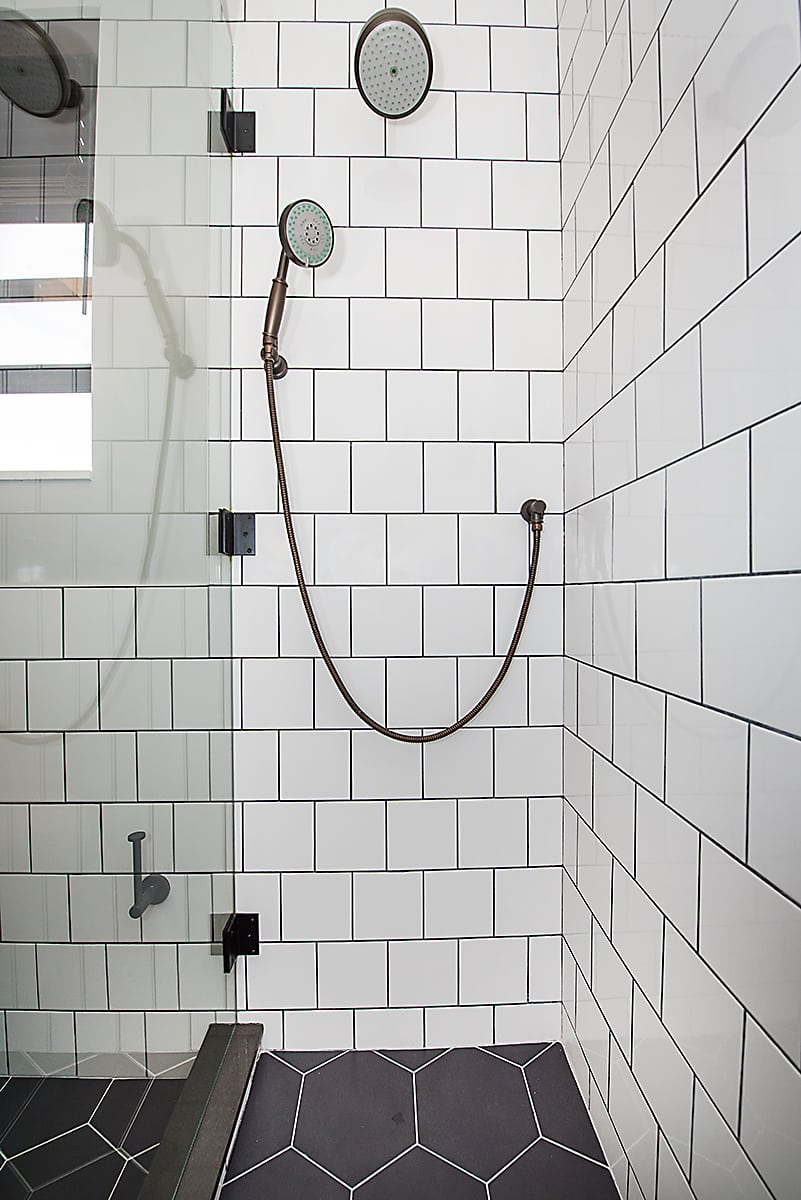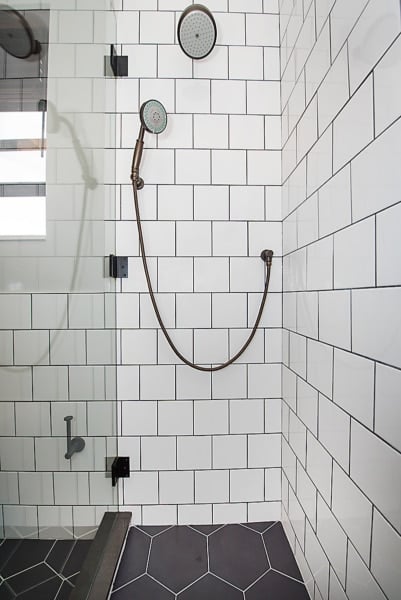 Mix & Match Bathroom Tile
From the artistry of handcrafted ceramic to the natural beauty of stone, there's a tile for every design imaginable. Consider combining stone and metal tiles or glass and ceramic for a look at once unique and functional. This contrasting tile set up in a Lower Manhattan renovation is perfect for the contemporary NYC apartment.
LOCATION: 270 West 11th Street New York, NY 10014
NEIGHBORHOOD: Lower Manhattan
PROJECT MANAGER: Rafael Parra
REMODELING CONSULTANT: Andrew Rooney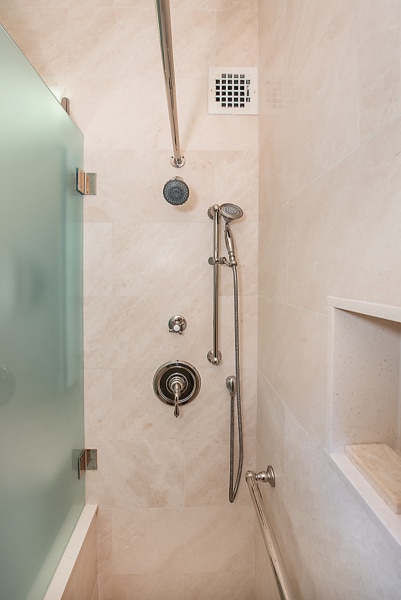 Trending Neutral Tones
Nude-toned bathrooms are all about creating a soft, natural environment. Choose one nude shade as a starting point and then add items that are darker or lighter within the same shade. Using neutral colors is key to creating a spa-like feel in your NYC bathroom. This Brooklyn remodel uses sand-hued and appearing tile to add a slightly beachy vibe.
LOCATION: 325 West 52nd Street New York, New York
NEIGHBORHOOD: Brooklyn
PROJECT MANAGER: Rafael Parra
DESIGNER: Justin Schlenger
REMODELING CONSULTANT: Andrew Rooney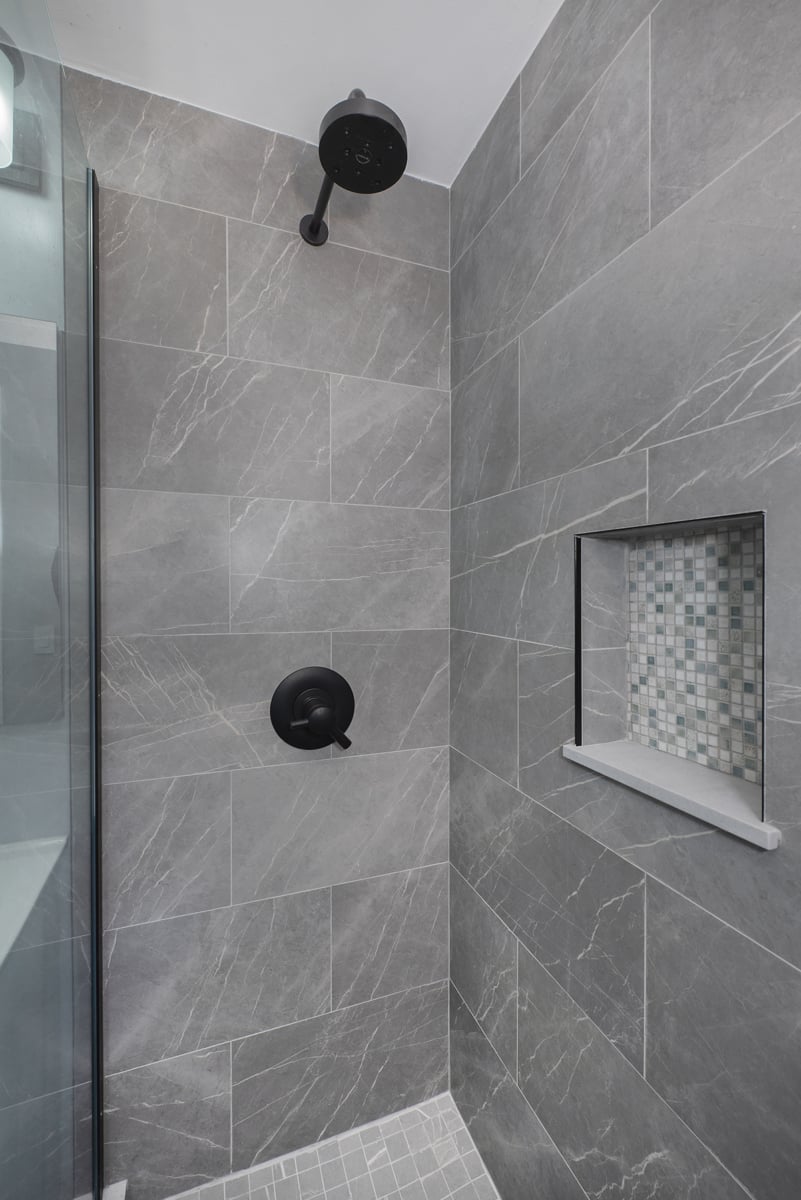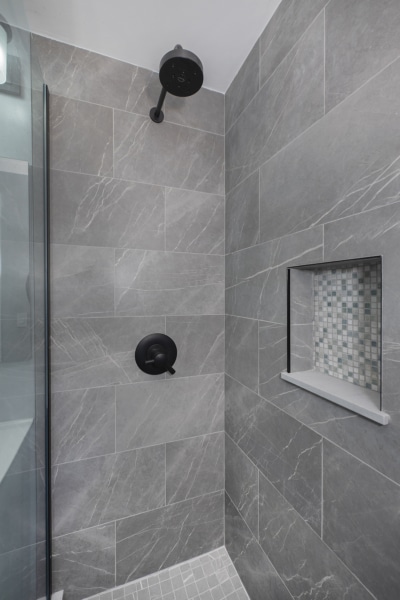 Timeless Gray & Bold Bathroom
Gray is a color that will always retain its value. Even if you do not ever plan on reselling, by picking a grayscale design you will always impress guests and stay stylish. This bathroom design in Midtown NYC utilizes beautiful marbled large gray tiles to catch the eye, a small amount of artistic gray mosaics for the inset, and simple but chic small gray floor tiles to tie it all together.
LOCATION: 788 Ninth Avenue (2) New York, New York 10019
NEIGHBORHOOD: Midtown West
PROJECT MANAGER: Eran Chelcinski
DESIGNER: Eran Chelcinski
REMODELING CONSULTANT: Eran Chelcinski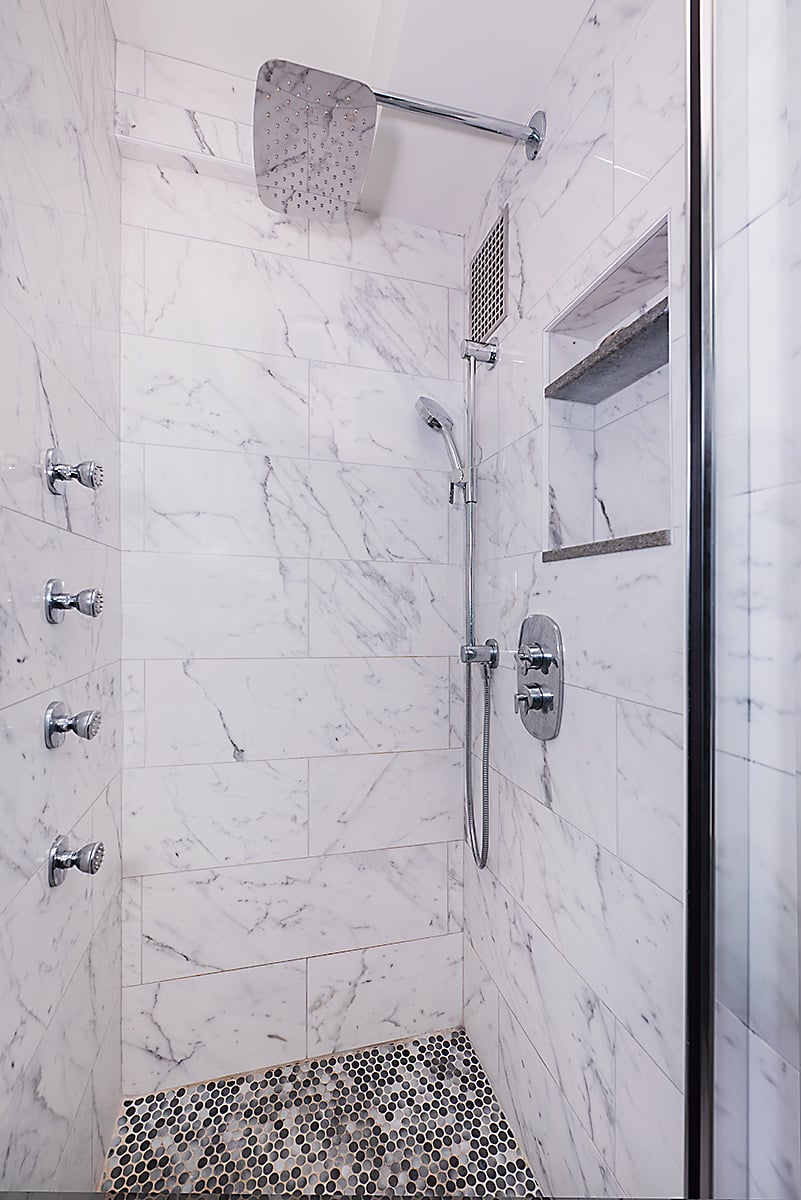 Black & White Bathroom Design
Black and white is a common choice for bathroom remodeling colors, but there are definitely ways to use these colors in a creative manner. The homeowners of the Upper East Side apartment mixed tiny mosaic tiles and large classic marble tiles to introduce the perfect amount of contrast.
LOCATION: 425 East 63rd Street New York, New York
NEIGHBORHOOD: Upper East Side
DESIGNER: Andrew Rooney
REMODELING CONSULTANT: Andrew Rooney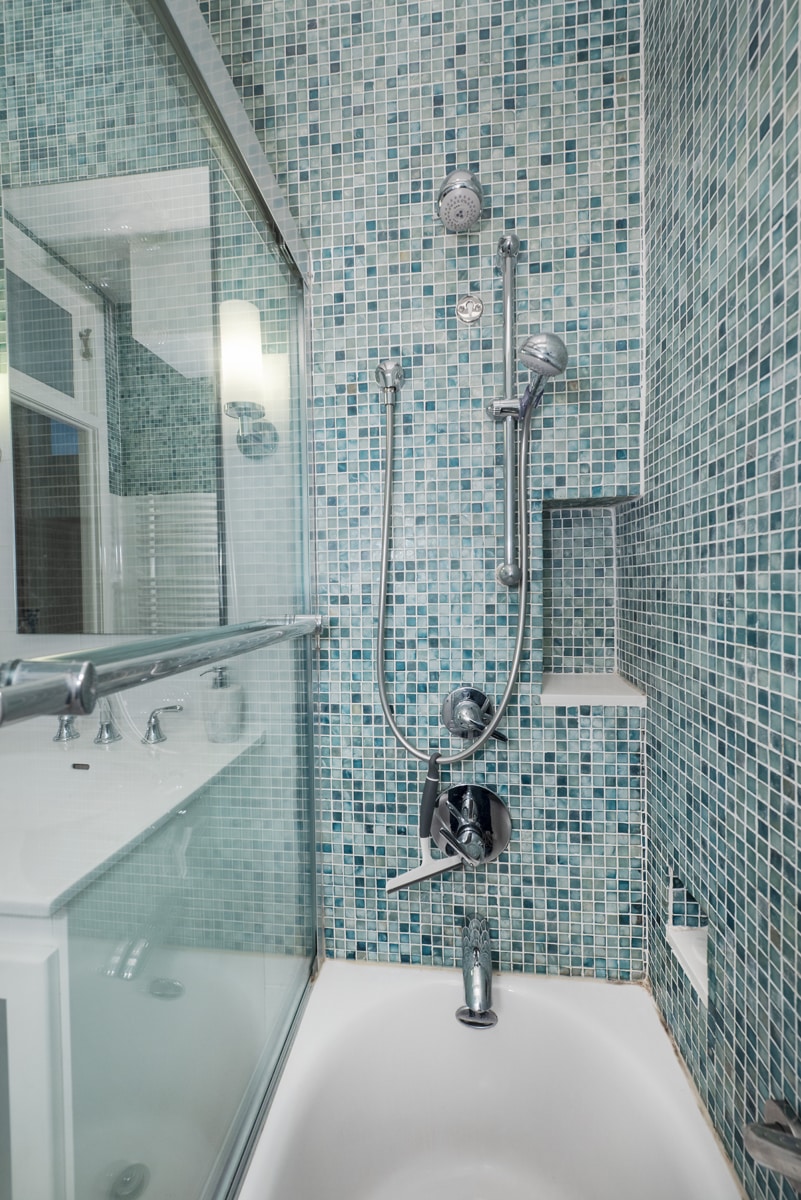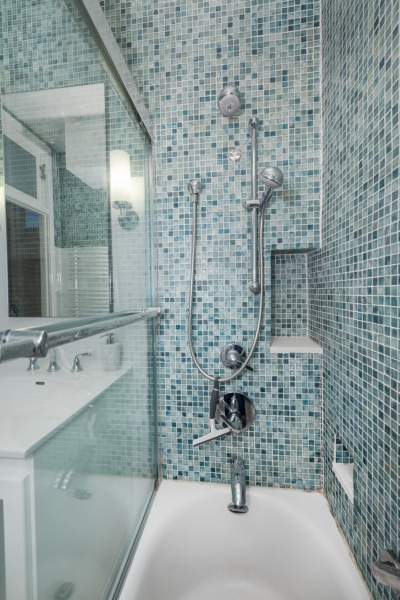 Colorful Bathroom Design
Let your personality and design eye shine bright and include plenty of radiant color in your NYC bathroom renovation. Blue is always a good choice as it's a relaxing color that is widely liked by all. This Manhattan remodel used varying shades of blue in their mosaic tiles that bring some fun along with style to the design.
LOCATION: 250 Mercer Street New York, New York 10012
NEIGHBORHOOD: Lower Manhattan
PROJECT MANAGER: Anri Tchelidze
DESIGNER: Ben Pitt
REMODELING CONSULTANT: Ben Pitt
MyHome Offers Premier Bathroom Remodeling Services
Understanding the challenges and hassle of a bathroom renovation in New York, our experts are dedicated to delivering a superior level of service, including decision-making, project management, and industry-best craftsmanship. Our entire NYC bathroom remodeling work is backed by a 5-year warranty.