Uncategorized
7 Tips to Keep Stainless Steel Appliances Spotless
By Tiffany Smolick
Keeping your stainless steel appliances spotless can be a daunting job, especially if you have little ones at home. Stainless steel has been the go-to finish for appliances for a while now. Although we now have new finishes such as glossy, matte, black, or white, designers state many customers still choose stainless steel because of its functionality and cool aesthetic. Below, you will find seven tips to help you keep your stainless steel spotless.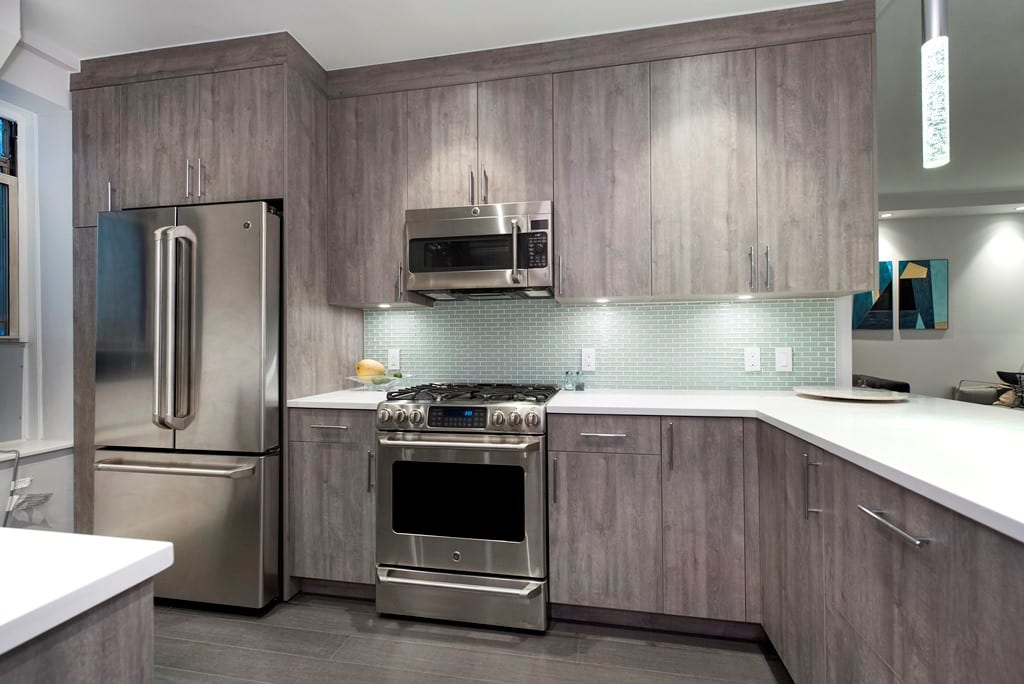 Tip #1: Aged steel is better. 
The older your stainless steel is, the fewer fingerprints and smudges it shows. In this case, patience is a virtue. Be sure to routinely clean your stainless steel to keep it looking nice for decades.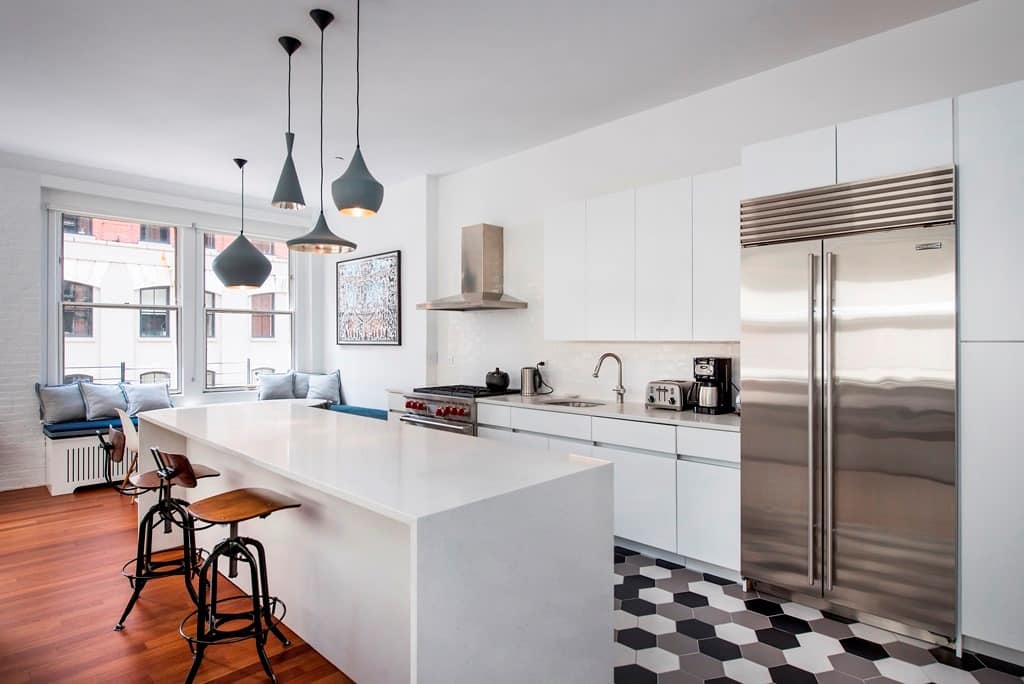 Tip #2: Keep the stainless from being scratched.
Stainless steel appliances have a nonporous and smooth surface which helps prevent bacteria. In spite of the daily wear and tear, stainless steel appliances won't easily rust.  Unfortunately, if the surface gets scratched, although it's not easy to rust or stain, it still may happen.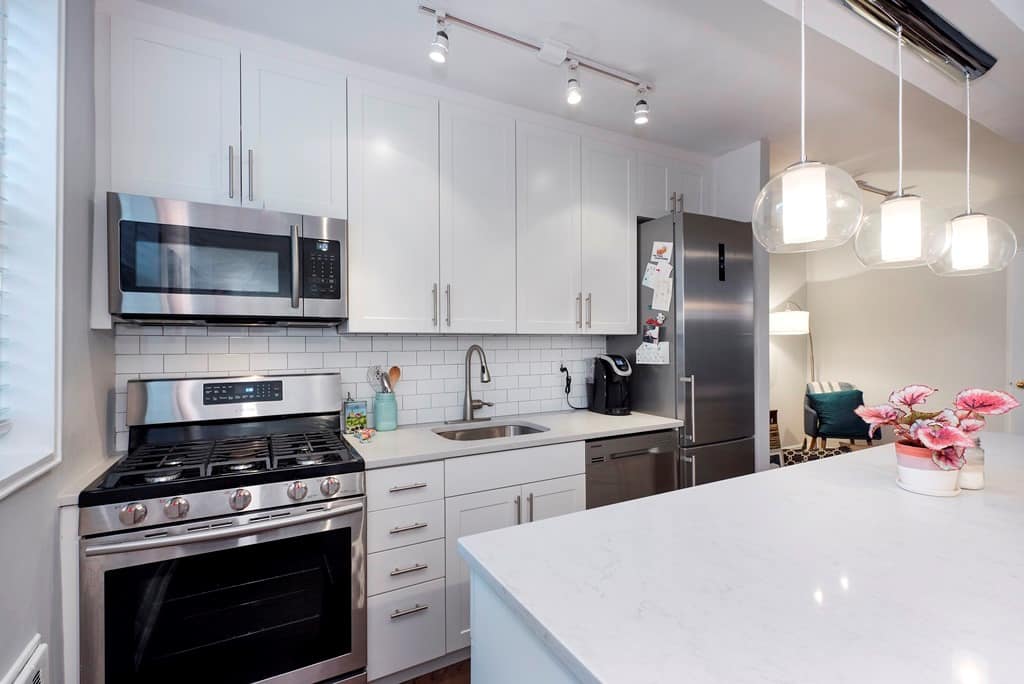 Tip #3: Detach knobs for a complete clean. 
When cleaning your range or oven, you might find a lot of build-up because those small crevices are hard to clean. This buildup is very unsanitary, so to properly clean these sections, you must remove the knobs entirely.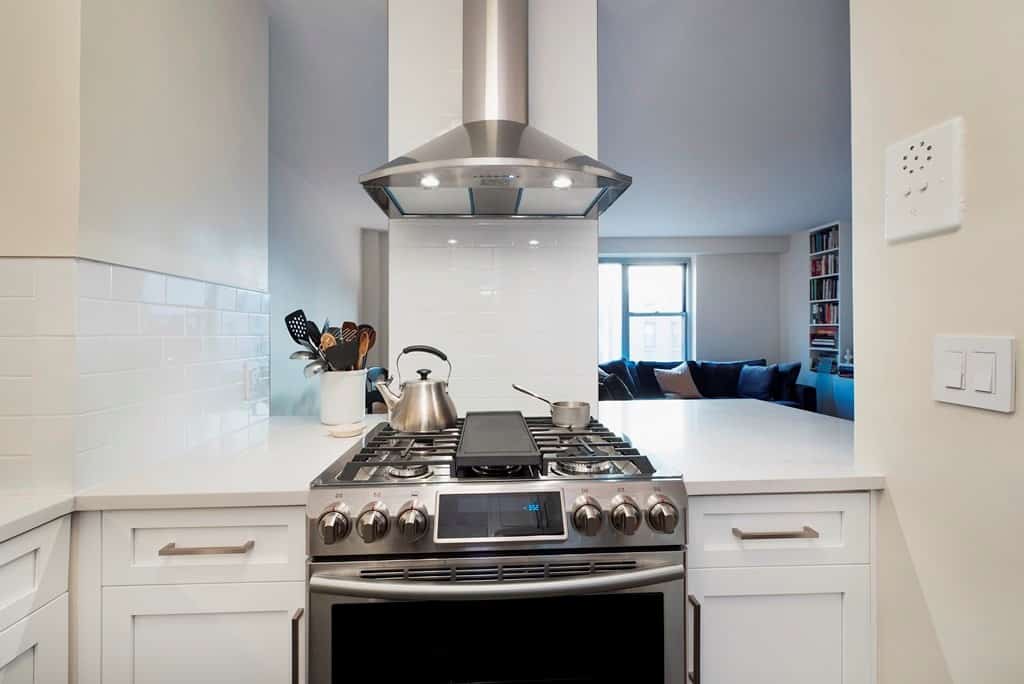 Tip #4: Clean your stainless steel using items in your pantry. 
If your into do-it-yourself projects, you can definitely clean your stainless steel using ordinary pantry items. Dampen a cloth with olive oil or undiluted vinegar and begin polishing in the direction of the grain of your appliance as going against the grain can and will result in scratching.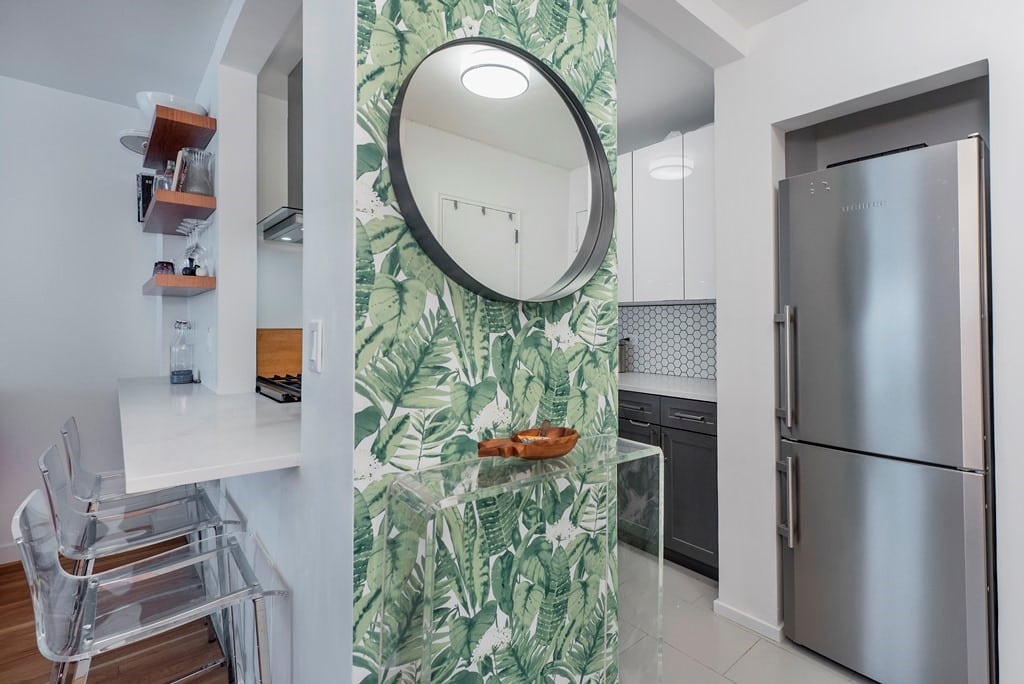 Tip #5: The best material for cleaning your stainless steel appliances are cotton cloths. 
As you will read above and below, to avoid scratches on your stainless steel, you should never use anything rough or bristled, and definitely do not use steel wool. You should also never use paper towels. Paper towels leave behind lint and depending on the brand of paper towel you use – it can also leave scratches. The best supplies to use are cotton cloths.  This will not only prevent lint and residue from forming, but they will also prevent scratches.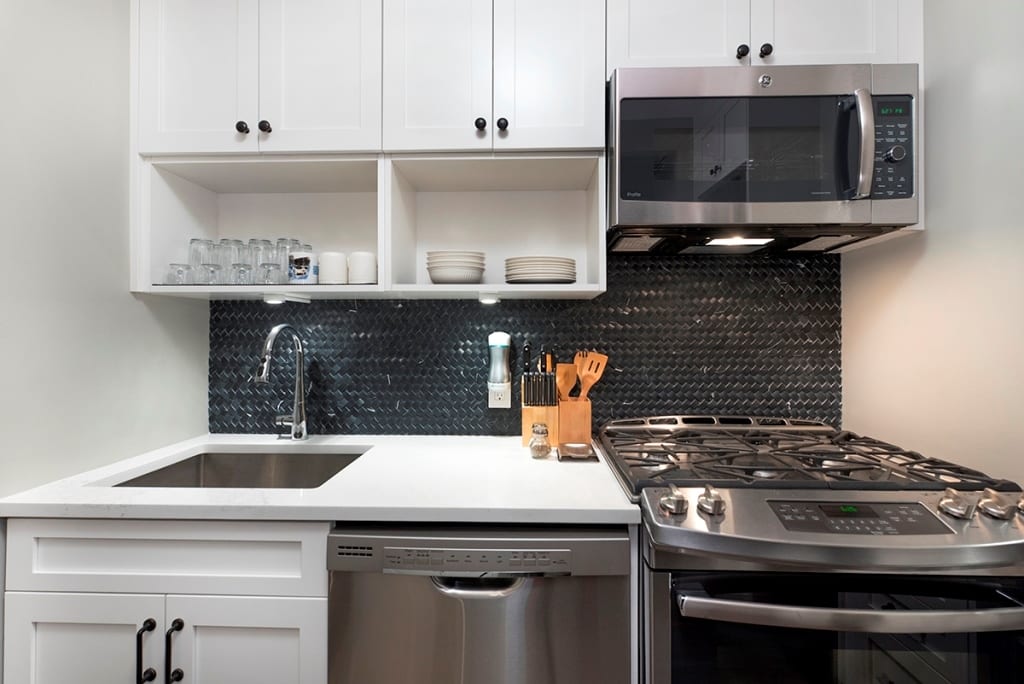 Tip #6: Use cleaners and polishing paste. 
Store bought cleaners made exclusively for cleaning stainless steel usually contain silicone oil and while they will eliminate fingerprints and smudges, it will not prevent them. You can also purchase polishing paste to help keep your appliances sparkling. Polish paste will create a layer of wax that will make your appliance easy to clean. In this case, polish your appliance in the direction of the grain to avoid scratching. Should you want to remove the paste you can do so using alcohol.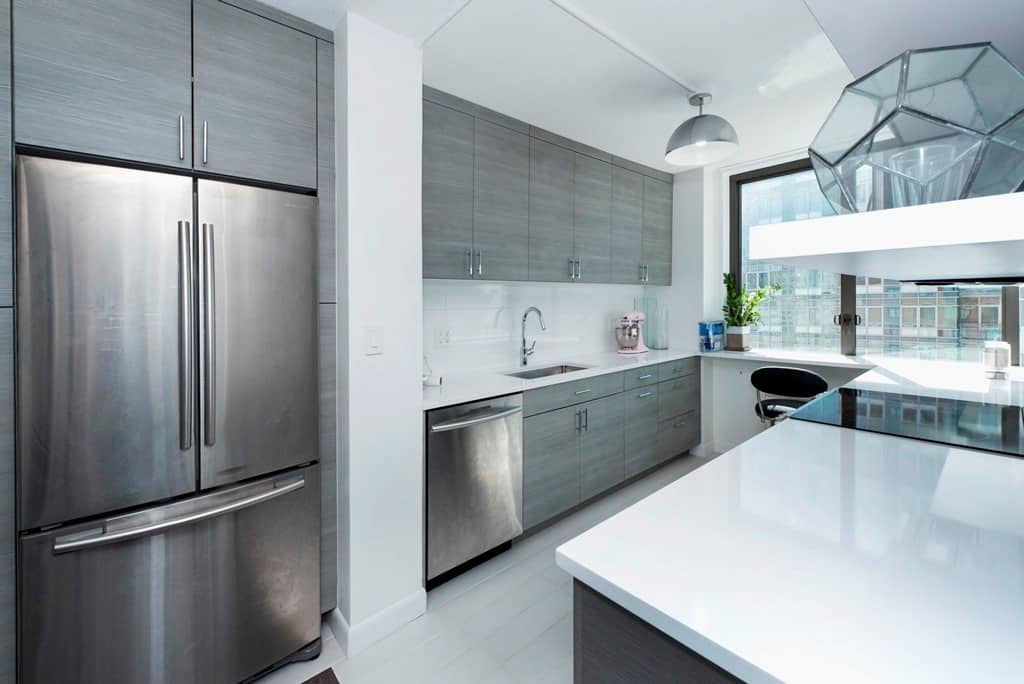 Tip #7: Please don't forget to dry. 
Regardless of what method or materials you decide to use on your stainless steel appliances, please do not forget to dry the appliance surface after cleaning. If any residue or wetness is left behind, it can cause dark splotches to appear. After wiping down your appliances dry, that's it, you're done! Your appliances will again have sheen and shine.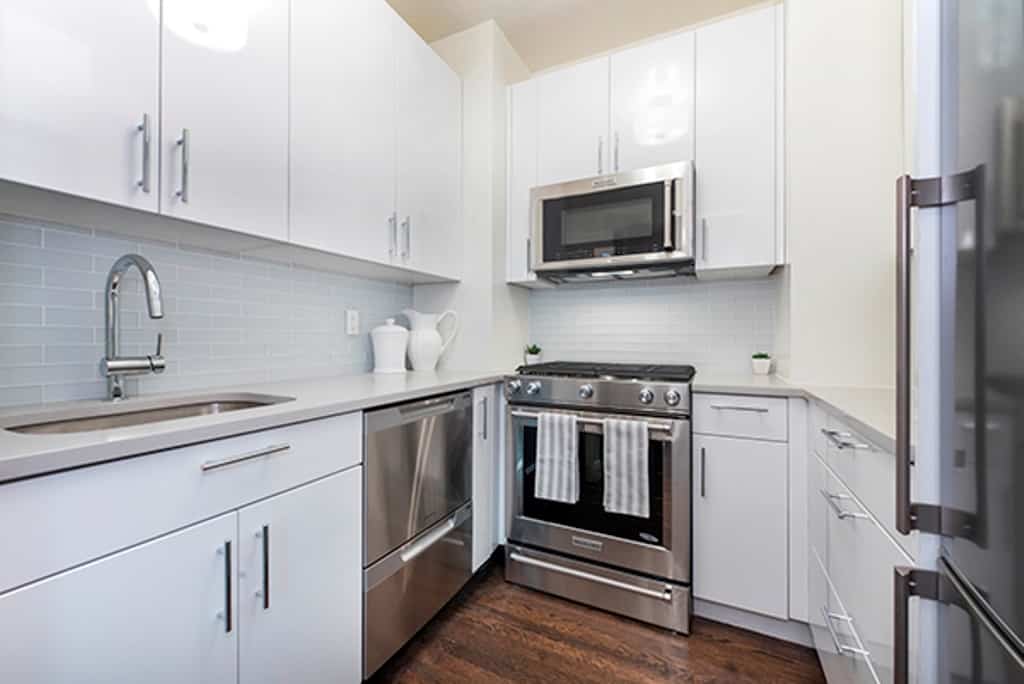 It can feel overwhelming to keep your stainless steel appliances spotless, but with the right tips, you can maintain their shine. Use these tips to inspire your cleaning routine.
. . .
We hope you found this bit of information helpful, inspiring, and motivating toward renovating your kitchen and bathroom.